Malaysia's plantation minister Zuraida quits Bersatu, to discuss resignation from Cabinet with prime minister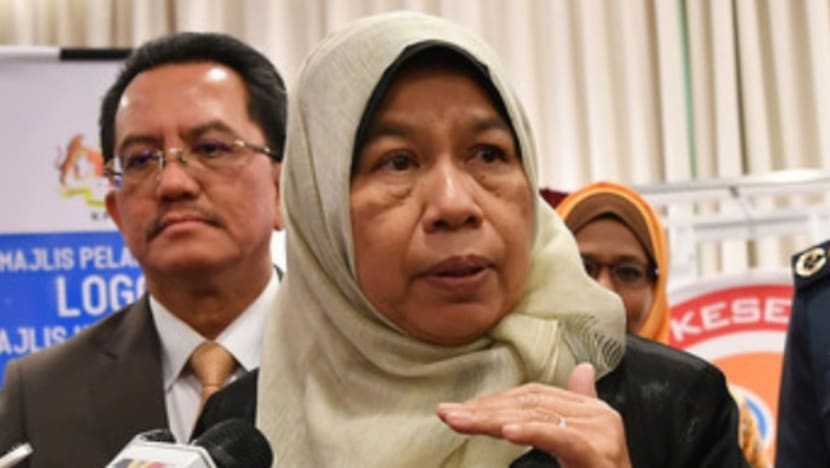 KUALA LUMPUR: Malaysia's Plantation Industries and Commodities Minister Zuraida Kamaruddin said she has decided to join Parti Bangsa Malaysia (PBM) and will discuss her resignation from the Cabinet with Prime Minister Ismail Sabri Yaakob. 
In a statement issued on Thursday (May 26), Mdm Zuraida, who was previously with Parti Pribumi Bersatu Malaysia (Bersatu), said: "Over the last few months I have started to think about national politics and the direction of my political future."  
"I have received feedback from my close supporters, voters in Ampang, my colleagues in the government, representatives from civil society as well as groups in the business and corporate sectors. After some thorough consideration, I've decided to join Parti Bangsa Malaysia," she wrote. 
The Ampang MP added that her involvement in PBM will take the party "to a higher level" especially ahead of the upcoming general election.
"I see a lot of potential in PBM, especially during this time when many Malaysians are bored with old politics, which stunts the development of the country," she added. 
In her statement, Mdm Zuraida also outlined that her stance in supporting the government led by Mr Ismail Sabri "is in line with the stance of PBM". 
"God willing, I will meet with YAB Prime Minister Dato' Sri Ismail Sabri Yaakob in the short term to discuss my resignation as plantation industries and commodities minister," she said. 
"I will also discuss the role and direction of PBM to further strengthen the Malaysia Family government. I have full confidence in the wisdom of YAB prime minister," she added.
In a statement on Thursday night, Bersatu president Muhyiddin Yassin said the party would appoint a new minister to replace Mdm Zuraida, whose position was part of the party's quota, Bernama reported. 
Mr Muhyiddin added that Mdm Zuraida's membership of Bersatu had been discussed in a recent meeting, following reports that she was directly involved in the setting up of PBM and had taken part in its activities. 
He said that Mdm Zuraida would have been referred to the party's disciplinary board, but her Bersatu membership has been "immediately nullified" following her announcement that she is leaving. 
Mdm Zuraida was the vice president of Mr Anwar Ibrahim's Parti Keadilan Rakyat (PKR) when she was first appointed to the Cabinet in 2018 as housing and local government minister, after the Pakatan Harapan (PH) coalition won the 14th General Election in 2018. 
In 2020, she was part of a group of MPs who quit PKR and PH, triggering the fall of the PH government in a political realignment known as the Sheraton Move. 
She retained the housing and local government portfolio in the Cabinet under Mr Muhyiddin.
Mdm Zuraida joined Bersatu later in 2020, alongside most of the PKR MPs involved in the exodus led by Mr Mohamed Azmin Ali.  
When Mr Muhyiddin's government fell in August 2021, Mdm Zuraida was then appointed plantation industries and commodities minister in the new administration under Barisan Nasional's Ismail Sabri.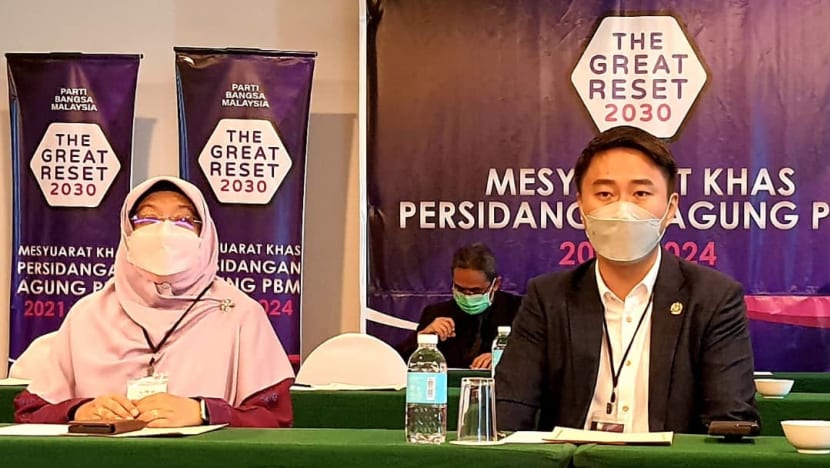 PBM was formed in late 2021 and is currently led by Mr Larry Sng, MP for Julau constituency in Sarawak. Mr Sng quit PKR in 2021. 
The party's deputy leader is Mdm Haniza Talha, a state assemblyman for Lembah Jaya in Selangor, who was formerly PKR women's wing chief. 
A bi-partisan parliamentary select committee is currently looking into the enactment of anti-party hopping legislation in Malaysia. 
De facto law minister Wan Junaidi Tuanku Jaafar said in parliament in April that 39 parliamentarians had switched political allegiances since the 2018 general election, a clear sign that the country's democratic practices were "unhealthy and at a worrying level".