'I can live with it': Malaysian who claims to be first to scale Merdeka 118 tower brushes off criticism
Recent footage of daredevils at the top of the unfinished Merdeka 118 skyscraper has also raised concerns about security at the construction site.
KUALA LUMPUR: Malaysian thrill-seeking photographer Keow Wee Loong did not mince his words when he claimed to be the first to scale the Merdeka 118 tower in Kuala Lumpur, after reports of recent successful attempts created headlines for their brazen and dangerous acts.
Keow, 33, who is well-known for his rooftopping photography, however declined to disclose when he climbed the 679m-tall unfinished skyscraper. In April last year, he posted on social media a photo of him at the top, barefooted with one hand raised.
When completed by the third quarter of this year, Merdeka 118 will be the second-tallest building in the world, after Dubai's Burj Khalifa.
Rooftopping involves climbing to the highest level of buildings to take vertigo-inducing photos and videos.
Rooftoppers say it is a form of art and adventure to capture spectacular views from spots many could never reach, although some have broken laws and died through such attempts.
In 2017, Chinese rooftopper Wu Yongning fell to his death while attempting pull-ups off the edge of a 62-storey building.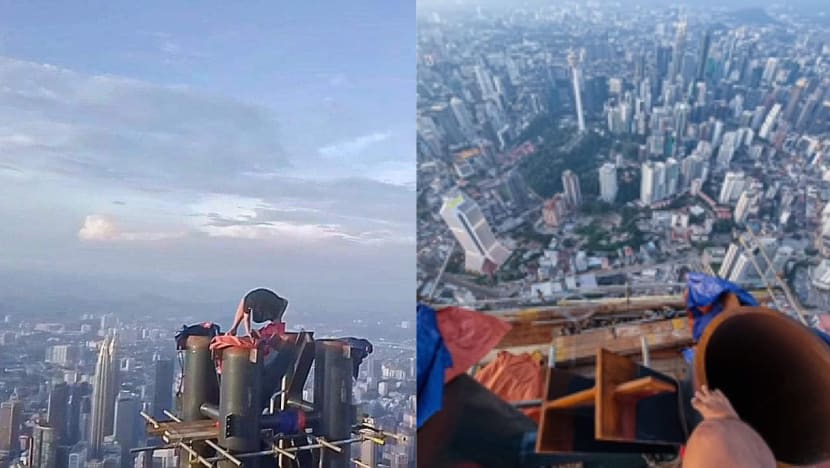 "I spent 48 hours in the building because of security and I survived by drinking water left by construction workers," Keow told CNA of his Merdeka 118 attempt.
"Back then the security was much higher, (as compared to) the time the Russians climbed it when the building was (already) completed and there was less (construction) work."
Keow was referring to the Russian rooftopping couple Ivan Beerkus and Angela Nikolau, who were investigated by Malaysian authorities in December after their photos at the top of Merdeka 118 went viral on social media.
MERDEKA 118 ATTEMPTS
The pair's attempt drew the ire of Malaysians, who commented that they were disrespecting another country's rules by trespassing an active construction site. Some raised concerns about what they perceived as security lapses at the site.
Kuala Lumpur deputy police chief Yahaya Othman told the New Straits Times that the couple will be called in to record their statements and be investigated under the Penal Code for trespassing.
Those convicted of the offence could be jailed up to six months or fined a maximum of RM3,000 (US$698), or both.
Malaysia's police sought the duo amid reports that there was no record of them entering or leaving the country, but Beerkus later insisted in his social media comments that they had entered Malaysia legally and have since left the country.
Nikolau also apologised to Malaysians on social media, saying her actions were for "art" and not meant to offend them.
Later on Dec 30, rooftopping YouTube channel Driftershoots uploaded a seven-minute video showing a group of four sneaking into and climbing Merdeka 118. Some commenters who identified as Malaysians praised the video for their bravery and the stunning views.
The person behind the Driftershoots social media handle was identified in a 2021 New York Times report as American ex-paratrooper Isaac Wright.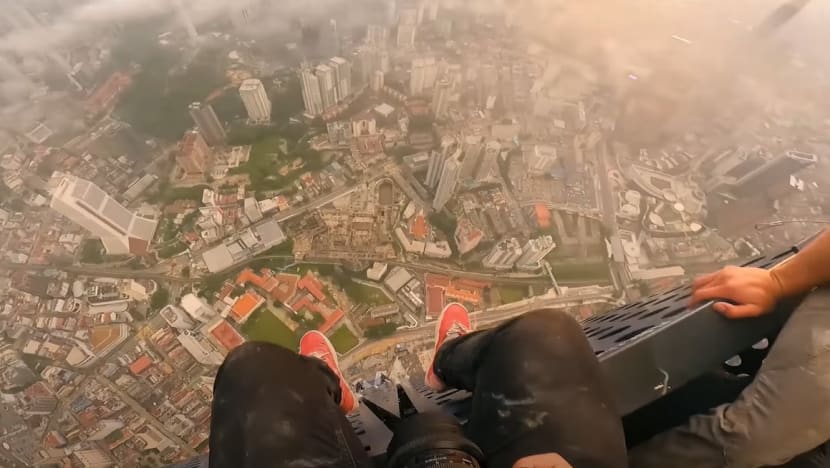 In a statement on Jan 10, Merdeka 118 developer PNB Merdeka Ventures said this attempt took place on May 1 last year, and that the group was detained by police and charged on the same day. 
"We wish to reiterate that stunts such as these are illegal and dangerous, and put at risk the safety of the trespassers and the hard-working personnel on site," the developer said, adding that it will continue to upgrade the site's security measures. 
"As such, it is highly disconcerting that illegal acts that take place on our property are used for illicit commercial gain and popularity."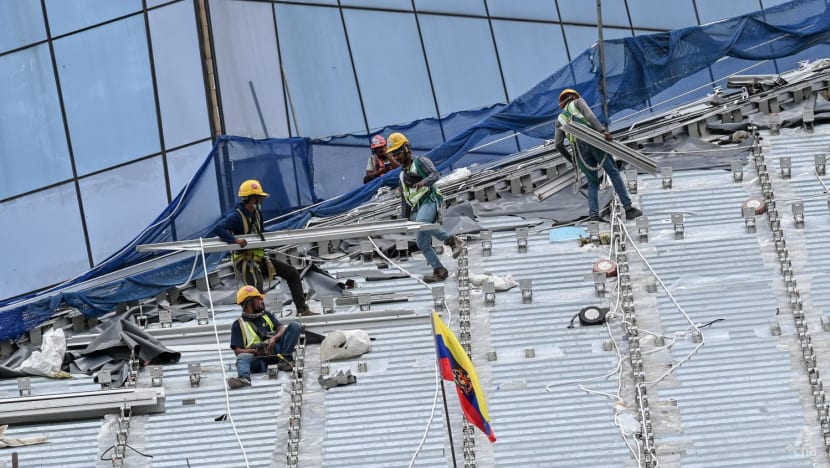 In response to CNA's queries, a PNB Merdeka Ventures (PNBMV) spokesperson said on Jan 20 that the tower is on track for completion in the third quarter of this year and remains "very much a live construction site".
"As such safety remains our priority and PNBMV will continue to ensure that appropriate safety measures are in place," the spokesperson said.
"With regards to previous incidents of trespassers, we wish to reiterate that such activities are illegal and dangerous, putting at risk the safety of both the trespassers and the hard-working personnel on site."
CONSTRUCTION SITE SECURITY
When CNA visited the Merdeka 118 construction site on Jan 18, some parts of its perimeter were fenced up using tall zinc hoardings, typically used to secure live construction areas.
But some stretches - including the side of a public road leading to adjacent Chin Woo stadium - were lined only with low metal railings covered with blue tarp. While security guards were stationed at vehicle access points, there were no such posts in these areas.
After climbing over these railings, one would be able to enter the construction site, with an open entrance into the main tower around 50m away.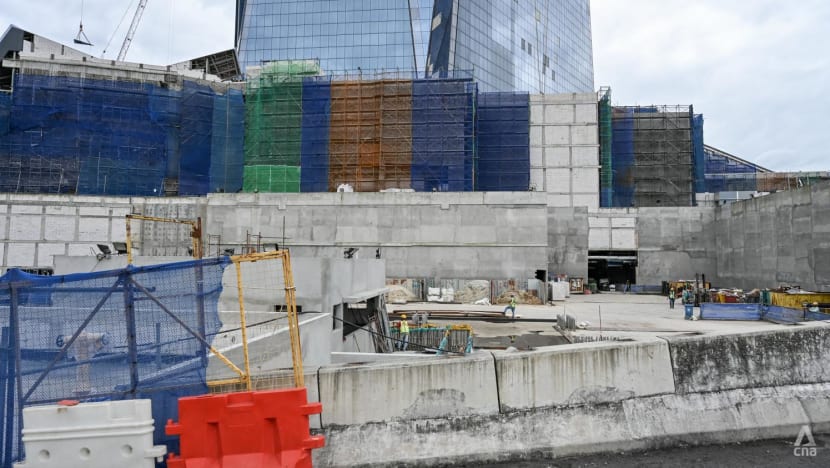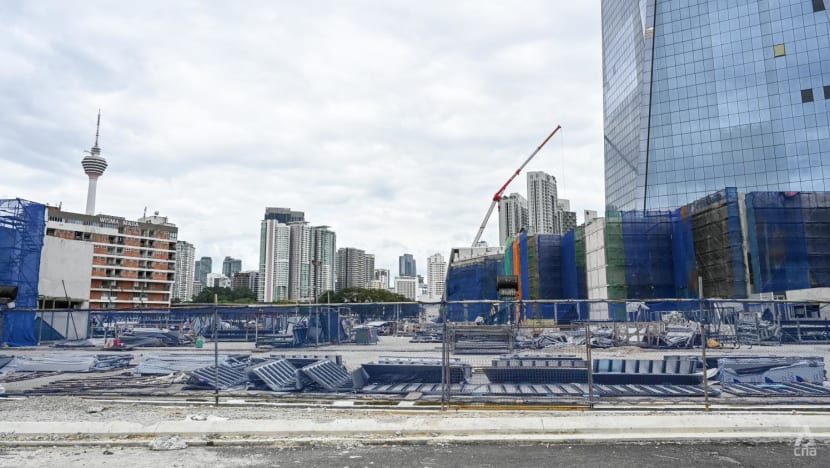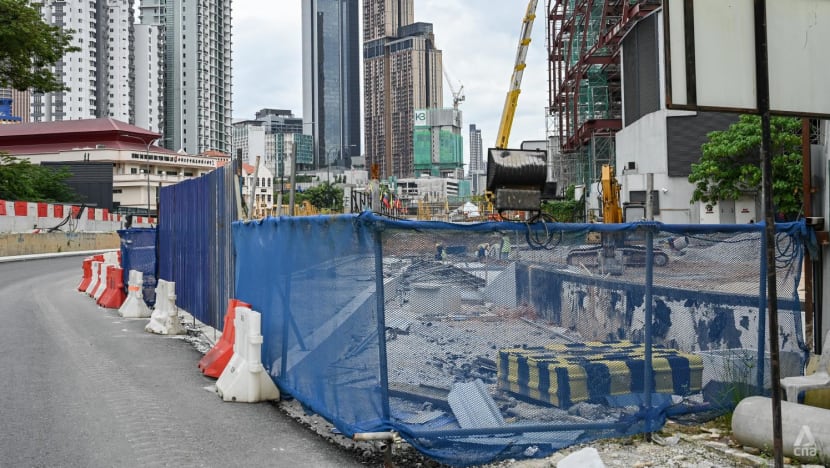 A manager of a Malaysian security firm that also handles construction sites told CNA it is most important that a site's entire perimeter be properly fenced up, with "only one or two" fingerprint-automated access points.
"So when security guards go patrolling every one hour and find any damage, they can replace the fence and raise an alert," said Mr Ravindran Doraisamy, 58, who has more than two decades of experience in his field.
Mr Ravindran said there should also be closed-circuit television cameras covering the entire perimeter, with live feeds monitored by security personnel around the clock.
And if fences need to be removed at certain sections for reasons like plumbing work, additional guards should be deployed to these areas, he said.
While Mr Ravindran acknowledged that these security features come at an extra cost, he feels this should not be a problem for iconic projects like Merdeka 118.
"These are basic things; I don't know how they can go inside," he said in response to the recent rooftopping incidents, although he cited inexperienced security guards or a lack of them as possible factors.
"NOTHING CAN STOP US"
Keow believes that no amount of heightened security measures can deter rooftoppers from trying to scale Merdeka 118, saying he knows of two other groups who plan to attempt the climb in January and March. He did not divulge more details on their plans.
"The only way to seal up the building is if they consult us. To stop us they need to know our method. If not, nothing can stop us from reaching the top," he said.
Keow speaks from experience, having scaled a few of the tallest structures in Malaysia and the world. 
He has climbed the Shanghai Tower, previously the second tallest building in the world; the Marina 101 in Dubai, the second tallest building in the United Arab Emirates; and China's Beipanjiang bridge, the highest bridge in the world.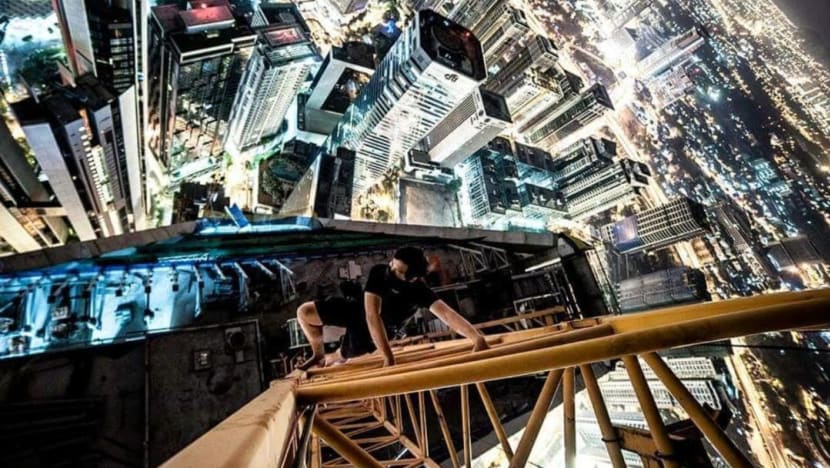 "I did the TRX (Tun Razak Exchange), Merdeka 118, Ilham Baru (IB Tower) and a lot more in Malaysia," he said, referring to a news article about how he was fined RM1,000 in 2014 for trespassing and climbing the 1 Sentrum Tower in KL Sentral.
As for Merdeka 118, Keow said he was the first to successfully scale it, ahead of Wright and the Russian pair.
"Some fail and go back down without getting arrested. Some are arrested. But those that manage to get on top are the best in the world for doing what they are doing, with at least eight to 10 years of experience or more," he said.
"We do this day in, day out; it is not our first run. For beginners, of course it is not advisable."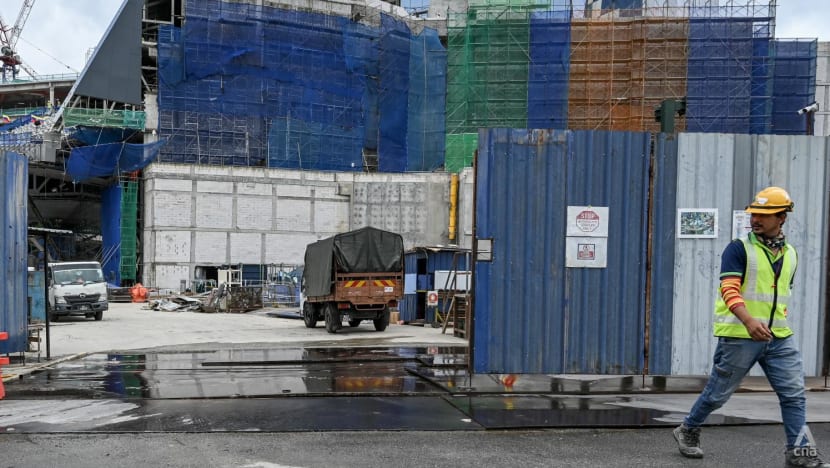 To get to the top, Keow said he used the stairs as the lift could raise alarms. But for the first 30 floors, he ran into multiple locked gates and bypassed them by jumping over the lift shaft.
"The worst thing was scaling from the outside at the top as it was locked," he said.
Keow insisted that he does not break locks, compared to some rooftoppers who are "notorious" for doing so and causing security to be beefed up. Some even hurt security guards to escape, he said.
"A lot of them are well-trained at picking locks. I don't have that skill, but what I have is I can climb pretty well," he said.
What about those who criticise rooftopping as an illegal act that endangers themselves and others?
"For me, I never break anything or hurt anyone … I can live with it," he added.
LUCRATIVE MARKET
Keow described rooftoppers as an international bunch of photographers and adventure-seekers who used to maintain a low profile, until they started challenging themselves to be the first to scale some of the highest-profile buildings worldwide.
It is also customary for foreign rooftoppers to give a "friendly greeting" to local members of the community before starting to climb on their "turf", he said.
"We fly around and it is a very lucrative market," he said, claiming that he sold one of his rooftopping photos from Dubai for US$50,000, which he said was featured in a subway magazine and turned into a promotional billboard.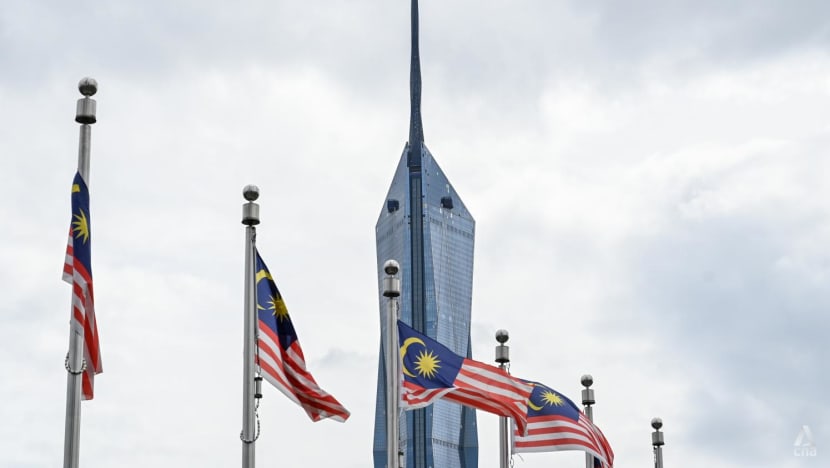 This is also his response to people who say rooftoppers only do it for social media fame, pointing out that media and brand agencies have paid good money for their photos to be used in various campaigns.
Some rooftoppers, he said, turn their photos into non-fungible tokens - unique digital artwork that use blockchain tech to prove ownership - that can be sold for at least RM100,000 each.
Rooftopping social media pages like Driftershoots and On The Roofs also have email addresses for business enquiries.
"I can say a project can easily make a minimum of S$20,000 per climb and more," said Keow. 
"ONE WRONG MOVE AND WE ARE DEAD"
Still, it is far from an easy pay day.
Keow said rooftoppers usually work in pairs, with more hands to gather information about the site before the climb, and monitor surroundings during the actual attempt.
It is also easier to capture footage with more people, he said, adding that drone photography as well as editing skills are a must.
While he prefers to do it alone so he can go "much faster", it also means he has to do everything by himself, including setting up a tripod while perilously perched hundreds of metres above the ground.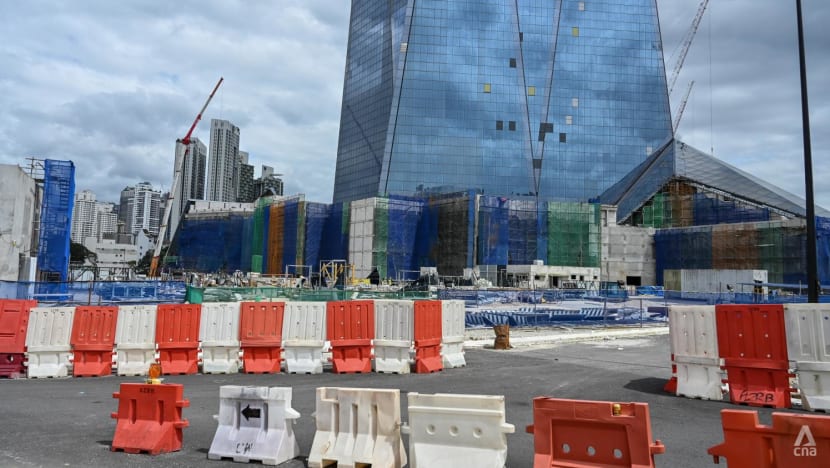 Despite that, he said he does not try dangerous stunts, adding that some members of the community had distanced themselves from Wu Yongning, the Chinese rooftopper who died in 2017, because of his reckless acts.
"Why risk it? The goal is to reach the top, enjoy the view and preserve the view for the public," he said.
"Most of us are afraid of heights. That's what makes us extremely alert and aware of our surroundings. One wrong move and we are dead."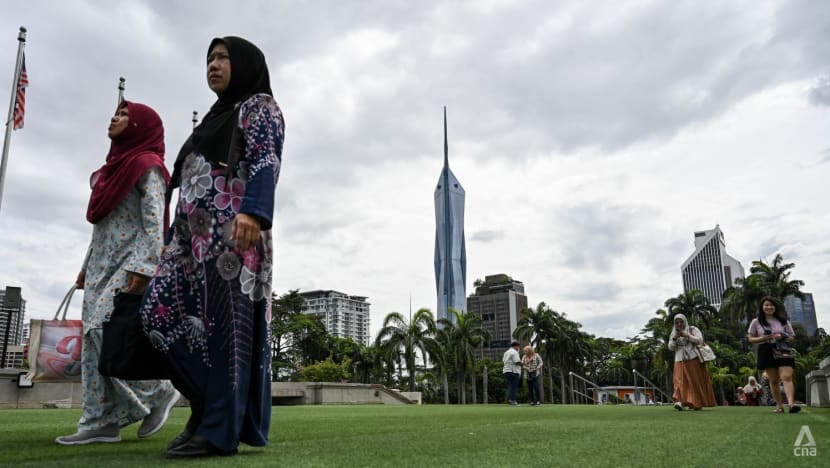 For Keow, his journey into rooftopping began after he survived a suicide attempt following the loss of a loved one.
"Because I was given a second chance in life … whatever I have now is extra. I take every opportunity there is (and) one door leads to another," he said.
Keow compared the motivation behind rooftopping to climbing Everest, diving into the Mariana Trench and going to the moon.
"It's about the journey and using your own strength to get from point A to point B," he said.
"If we plan to do something, we do it."
Asked how he feels at the peak of some of the tallest buildings out there, he replied: "On top of the world (and) alive."
Read this story in Bahasa Melayu here.