Monkeypox outbreak: WHO calls for public health measures to be stepped up
More than 16,000 cases of monkeypox have been reported in 75 countries.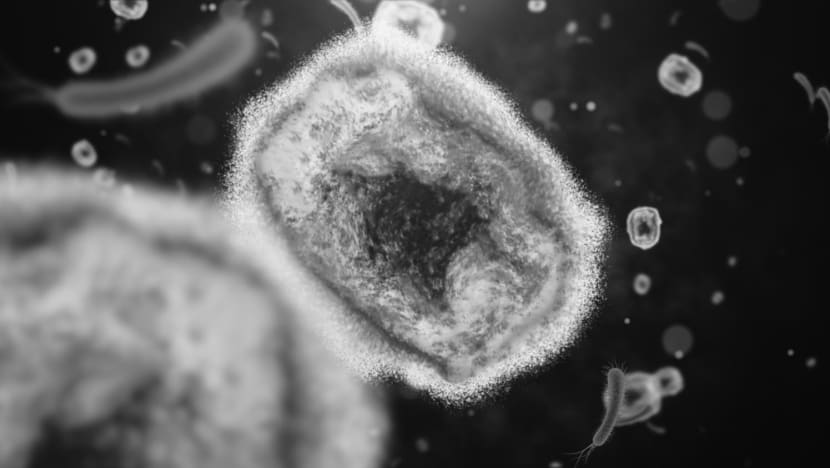 SINGAPORE: The World Health Organization's (WHO) South-East Asia office has called on countries to strengthen their surveillance and public health measures for the monkeypox disease, which the agency has declared to be a global public health emergency.
Ramping up vaccine research along with infection prevention and control in hospitals and clinics were some of the measures suggested by the WHO's regional director for South-East Asia Dr Poonam Khetrapal Singh in a news release on Sunday (Jul 24).
More than 16,000 cases of monkeypox have been reported in 75 countries.
Under the WHO's South-East Asia region, four cases of monkeypox have been reported - three from India and one from Thailand. There are nine other countries grouped by the WHO under the region: Bangladesh, Bhutan, North Korea, Indonesia, Maldives, Myanmar, Nepal, Sri Lanka and Timor-Leste. 
Singapore, which has reported eight cases since June, is classified under WHO's Western Pacific region.
"Monkeypox has been spreading rapidly and to many countries that have not seen it before, which is a matter of great concern. However, with cases concentrated among men who have sex with men, it is possible to curtail further spread of the disease with focused efforts among at-risk population," said Dr Khetrapal Singh.
She added that any efforts and measures "should be sensitive, devoid of stigma or discrimination".
In a TV interview with CNA on Monday, American infectious diseases expert Dr Amesh Adalja said: "While it is true that anyone can get monkeypox, there are unique characteristics of this outbreak, meaning that it's found itself in the social and sexual network. And when you look at the epidemiology, the predominant individuals getting infected are men who have sex with other men. 
"That's a clear epidemiological signal and that tells us we need to increase testing in that population," said the senior scholar from Johns Hopkins University Centre for Health Security.
"There will be some spill outside of that demographic group, but the priority has to be protecting the people that are actually at risk."