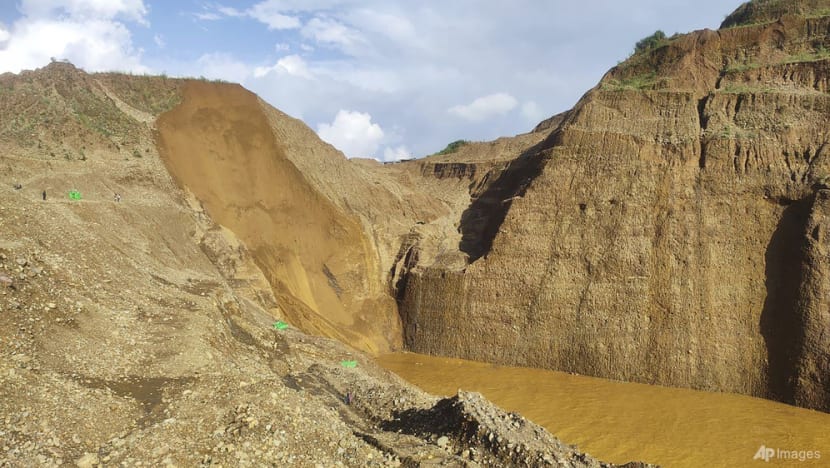 BANGKOK: At least 36 people were feared dead at a jade mine in northern Myanmar after being swept into a lake by a huge landslide, a rescue worker and local journalist said on Monday (Aug 14).
The accident happened on Sunday in Hpakant, a remote mountainous town in Kachin state about 950km north of Myanmar's biggest city, Yangon. The area is the epicentre of the world's biggest and most lucrative jade mines.
More than 100 rescue workers were looking for survivors, a member of the rescue team said by phone, declining to be identified due to safety concerns. Eight people were injured and taken to hospital on Sunday.
"We haven't found a body yet, but we are still searching," he said.
Citing witnesses, local journalist Tar Lin Maung said the waste heap that collapsed on Sunday was about 150m high.
"There is no chance that they would survive in this muddy lake," Tar Lin Maung said.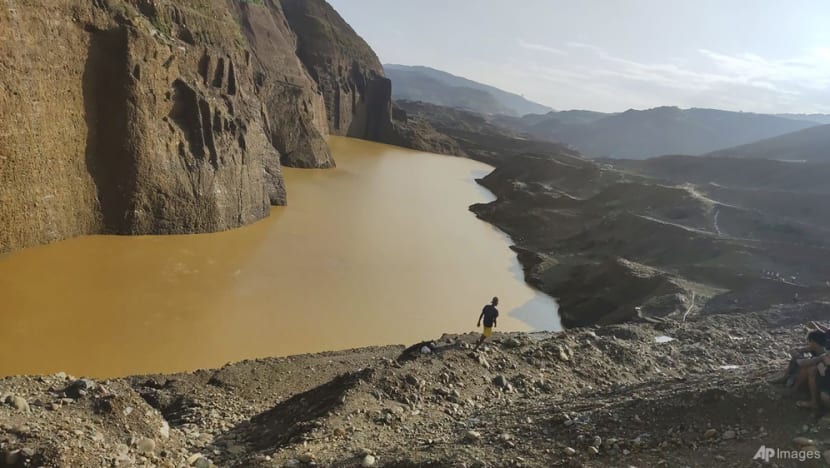 A miner who asked not to be identified because he feared for his safety said three of his colleagues who were digging for jade were carried down into the lake by the landslide. He said most of the victims were men.
Similar accidents usually occur on a smaller scale and do not get much attention.
The victims are usually independent miners who settle near giant mounds of discarded earth that have been excavated by heavy machinery used by mining companies. They scavenge for bits of jade and usually work and live in abandoned mining pits at the base of the unstable mounds of earth.
Most of the scavengers are unregistered migrants from other areas.
In July 2020, at least 162 people died in a landslide in the same area, while a November 2015 accident left 113 dead.
Myanmar produces about 90 per cent of the world's jade, large quantities of which are sold in China. The industry is worth billions of dollars each year to Myanmar's ruling military and business allies, according to activists. 
Opponents of army rule advocate sanctions and boycotts to reduce jade sales.
The mines are also a main source of revenue for the Kachin Independence Army, an ethnic armed group that is based in Kachin state and has been fighting for decades against the central government for greater autonomy.
A ceasefire in the region has been disrupted since the military seized power in February 2021 from the elected government of Aung San Suu Kyi.
The region is now embroiled in an armed conflict between the military and the Kachin Independence Army that has driven many civilians into refugee camps and nearby townships.