Myanmar executions a 'grave setback' for ASEAN efforts to facilitate peace: Vivian Balakrishnan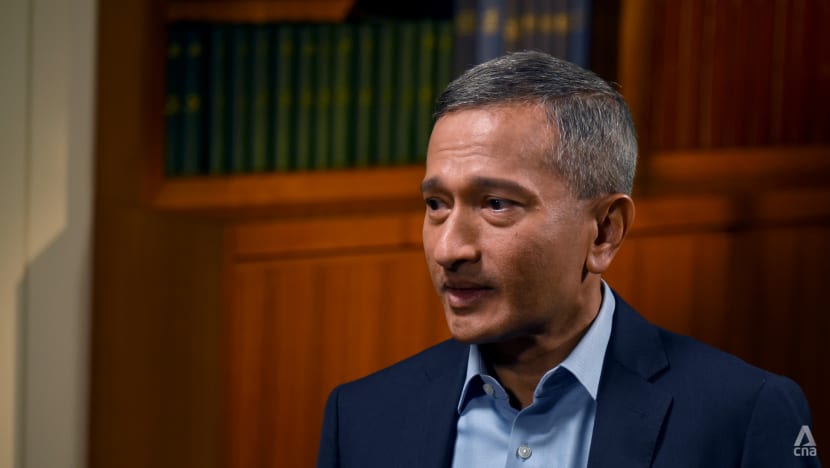 SINGAPORE: Myanmar's execution of four political activists is a "grave setback" for ASEAN's efforts to facilitate national reconciliation in the country, said Singapore's Minister for Foreign Affairs Vivian Balakrishnan on Tuesday (Jul 26).
He noted that ASEAN has denounced Myanmar's move, the country's first executions in decades.
"This is a grave setback for ASEAN's efforts to facilitate a peaceful resolution and national reconciliation in Myanmar," Dr Balakrishnan wrote in a Facebook post. 
"We reiterate our call for the release of all political detainees, including President Win Myint and State Counsellor Aung San Suu Kyi. A peaceful resolution of the crisis can only be achieved through constructive dialogue among all parties concerned," he added.
"Deepest condolences to the families of all victims."
Dr Balakrishnan's comments came after ASEAN issued a strong statement calling the executions "highly reprehensible".
"The implementation of the death sentences just a week before the 55th ASEAN ministerial meeting is highly reprehensible," said Cambodia, this year's ASEAN chair, adding that the execution showed the junta's "gross lack of will" to support the bloc's efforts to facilitate dialogue between the military and its opponents.
Malaysia's Foreign Minister Saifuddin Abdullah also condemned the executions, describing the action as a crime against humanity.
He added that Myanmar should not be allowed to send political representatives to any international ministerial-level meetings.
"We looked at (the executions) as if the junta is making a mockery of the five-point consensus, and I think we really have to look at this very, very seriously," Mr Saifuddin told a news conference.
A spokesman for the Myanmar military said that the men "were given the right to defend themselves according to court procedure" and insisted that those executed were not democracy activists, but killers deserving of their punishment.
"If we compare their sentence with other death penalty cases, they have committed crimes for which they should have been given death sentences many times," said Zaw Min Tun.
It was unclear how the executions were carried out and when they took place. Family members of the condemned prisoners said on Monday that they had not been informed of the executions beforehand, and had not been allowed to retrieve the bodies.