KUALA LUMPUR: The Malaysian Prisons Department has denied rumours that it provides special VIP treatment for certain inmates.
On Wednesday (Aug 24), the prisons department said the Facebook post with a photo depicting a jail cell with shelves, three beds and a table is fake.
"Stop the spread of fake information," the department said on Facebook.  
A Google image search returned results suggesting that the accompanying photo is a refurbished cell in the Champ-Dollon prison in Switzerland.
Former prime minister Najib Razak, who lost his final appeal at the Federal Court against his 1MDB-related conviction on Tuesday, was ordered to begin his jail sentence immediately. He was taken to Kajang Prison on the same day.
The court upheld his conviction and 12-year jail sentence for misappropriating RM42 million (US$9.4 million) of funds belonging to SRC International, the former unit of 1Malaysia Development Berhad (1MDB).
Social media was abuzz with comments wondering about the treatment Najib would receive in the prison. 
The said Facebook post alleged that VIP inmates have access to TV, Internet, air-conditioner and "high-quality mattress", as well as meal allowances that are higher than other prisoners. 
The allegations were reposted on different Facebook pages and accounts. 
The prisons department told Free Malaysia Today that no special treatment will be accorded to Najib.
It stressed that all prisoners are treated the same.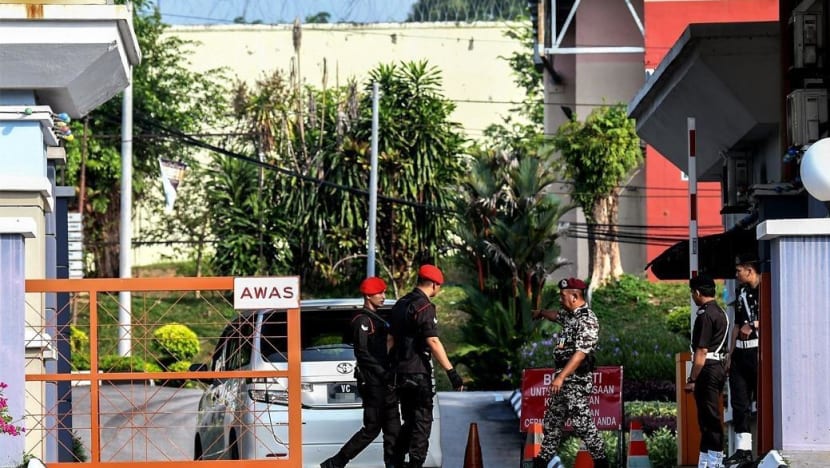 Meanwhile, police have beefed up security and monitoring around the entrance of Kajang Prison, about 33km south of Kuala Lumpur.
Kajang district police chief Mohd Zaid Hassan told Bernama on Tuesday night that so far, the area around the prison compound was under control, although he did not disclose how many personnel had been deployed.