Lead prosecutor for Najib's 1MDB case dies, trial postponed
Lawyer Gopal Sri Ram, 79, was also the leading prosecutor for corruption trials involving Najib's wife Rosmah Mansor.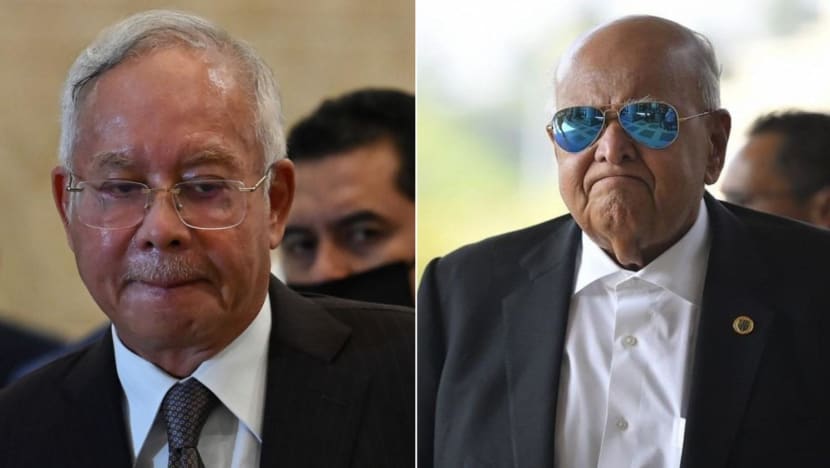 KUALA LUMPUR: The hearing for former Malaysian prime minister Najib Razak's 1Malaysia Development Berhad (1MDB) trial has been postponed following the death of his lead prosecutor on Sunday (Jan 29). 
Lawyer Gopal Sri Ram died at a private hospital in Kuala Lumpur at the age of 79. The former federal court judge had earlier been admitted to the intensive care unit for a lung infection. 
Deputy public prosecutor Ahmad Akram Gharib, who requested the postponement, described the senior legal eagle as "a father figure to the 1MDB prosecution's team".
"Sri Ram was our boss and team leader and he is like a father to all of us. Today was set for continued hearing. But in light of the sudden demise of Sri Ram, we seek an adjournment for two days," the prosecutor said to Judge Collin Lawrence Sequerah on Monday. 
Ahmad Akram requested an adjournment for Monday and Tuesday to redistribute the case workload and to attend Sri Ram's wake. Proceedings will resume on Thursday. 
The trial had been scheduled to continue on Monday and the defence was set to progress with its cross-examination of former Ambank relationship manager Joanna Yu Ging Ping.
Najib, 70, is facing four charges of using his position to get bribes totalling RM2.3 billion from 1MDB funds and 21 charges of money laundering.
NOTABLE CASES INVOLVING ROSMAH, ANWAR
Sri Ram was Malaysia's first lawyer in private practice to be appointed straight to the Court of Appeal when it was set up in 1994.
He served as a Court of Appeal judge for 15 years before moving to the Federal Court in 2009. Sri Ram then retired in 2010 and continued to practice as a lawyer, working on several notable cases. 
In addition to being the head prosecutor in Najib's 1MDB corruption case, Sri Ram was also the leading prosecutor for corruption trials involving Najib's wife.
Rosmah Mansor's case involved a solar hybrid project for rural schools in Sarawak, as well as money laundering.
She was sentenced to 10 years in jail and fined RM970 million in September 2022 after she was found guilty of corruption. 
Sri Ram also represented Malaysia Prime Minister Anwar Ibrahim in his previous appeal on a sodomy case at the Federal Court, as well as his defamation suit against former Malaysia health minister Khairy Jamaluddin on a case relating to the prime minister's pardon board.
He also acted led the defence team in Sam Ke Ting's appeal against her conviction and jail sentence for reckless driving that caused the death of eight teenagers who were riding modified bicycles in Johor.