From one addiction to another: Thailand's ethnic minorities quit opium for coffee
Ethnic minorities on Mount Doi Tung in northern Thailand have seen their lives transformed after replacing illicit opium fields with profitable coffee plantations.
CHIANG RAI, Thailand: From the sky, Mount Doi Tung looks like a thick carpet of dark green forest. Huge trees sprawl across its misty hills, towering over coffee plantations and brilliantly colourful flowers.
Thirty years ago, perhaps no one could have imagined such a stunning landscape on Doi Tung. Its old residents would have described it as bleak and barren – a hopeless place atop the Doi Nang Non mountain range inhabited by poor ethnic minorities and forgotten by the rest of Thailand.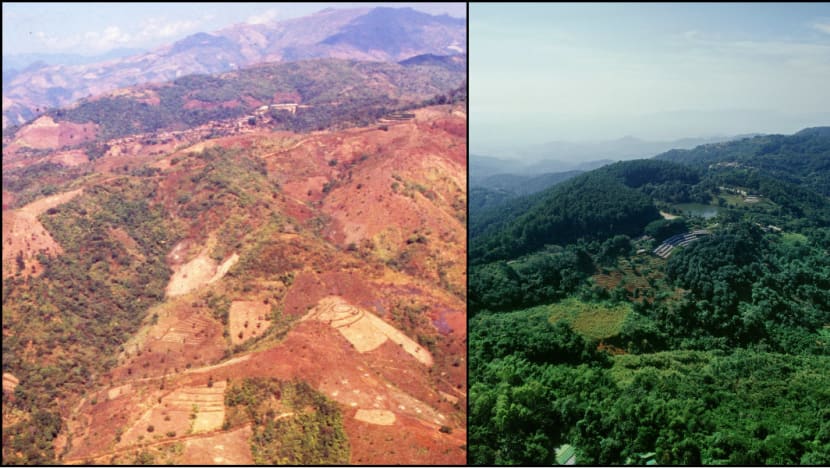 "There were opium fields everywhere. Every family grew and sold it to Burmese traders," said former opium farmer Somjit Wiboonkitphaisan. 
"There were no police or soldiers here before. We didn't even have monks or teachers to educate us." 
Somjit is among the ethnic minorities on Doi Tung, whose population of about 11,000 people consists of various tribes including Akha, Lahu, Tai Lue and Lawa. They also share the hills with ethnic Shan people and Chinese descendants of the 93rd Division of the Kuomintang's Nationalist Army who fled from Yunnan in southwestern China into Myanmar in the mid-20th century.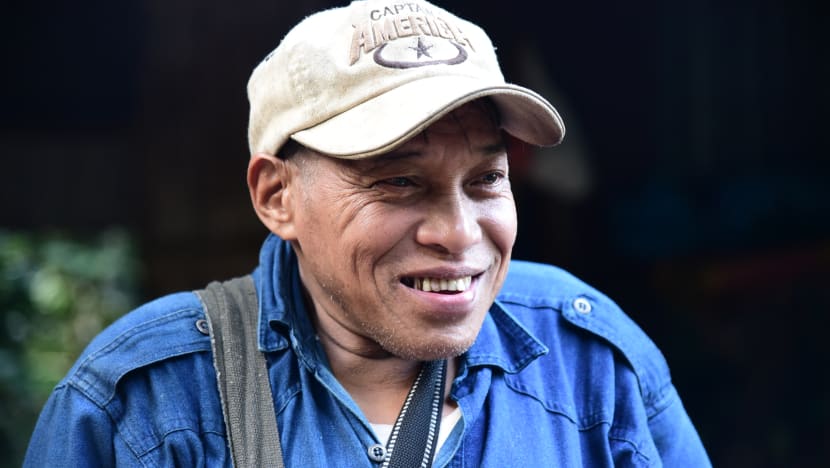 Amid the ethnic diversity was a common life of misery. Like his parents, Somjit grew up on Doi Tung without any basic infrastructure. There was no road, electricity, running water, healthcare or education.

"I really had nothing, not even gas to cook food," he said. "So to tell you the truth, people earned a living from selling opium. It was easy money. We could harvest every three months."

According to Somjit, a kilogramme of opium normally sold for 1,000 Thai Baht (US$32) – a valuable amount of money in remote Thailand 30 years ago.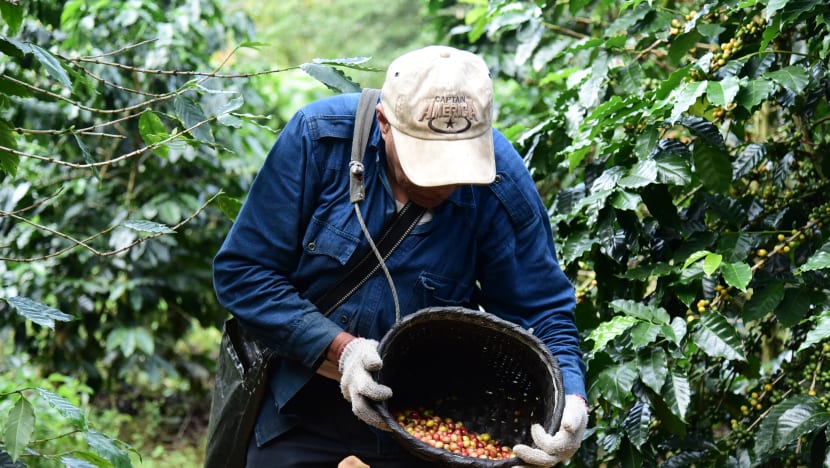 In January 1987, Doi Tung received a special visit that would soon transform its landscape and the life of its inhabitants. Upon an invitation from her principal private secretary, the late Princess Mother Srinagarindra – who was approaching her nineties at the time – came to Doi Tung to see a potential location for her new home. Its altitude of 1,389 metres above sea level and pleasant climate was considered suitable for her health.

"The Princess Mother said 'I will reforest Doi Tung' and that she wouldn't live here without a development project," said Visitorn Rajatanarvin from the Mae Fah Luang Foundation under Royal Patronage, a private non-profit organisation that works to improve the quality of life of people in poverty.

"She saw through all the problems here and realised the root cause was poverty and lack of opportunity."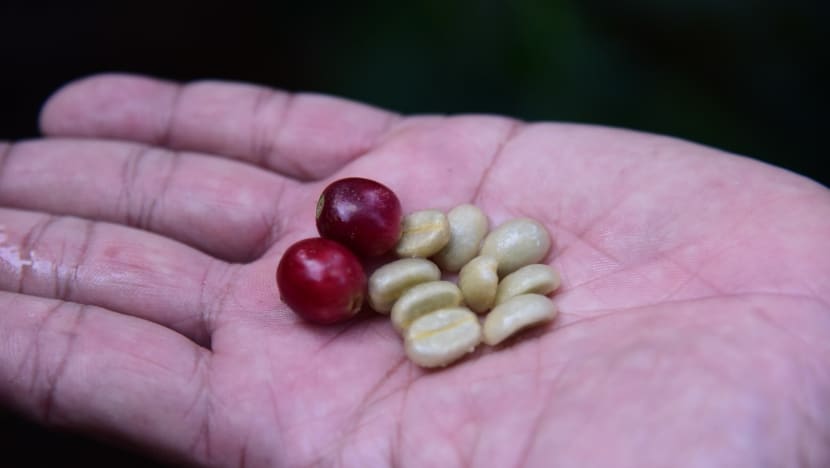 As a result, the Doi Tung Development Project was born under the royal foundation in the following year. It is a sustainable livelihood development programme designed to eradicate poverty, improve locals' life quality and restore the environment to its pristine condition while ensuring people and nature can co-exist in harmony.

For the rest of her life, the Princess Mother dedicated her time to developing Doi Tung and its people, using her two-storey villa as her workplace. What followed was economic forestry and reforestation projects, vocational training centres and a drug treatment and rehabilitation centre

Today, Mount Doi Tung is home to a thriving economic forest. Ethnic minorities grow perennial trees whose yields command high market demands and can be turned into various products. One of them is coffee.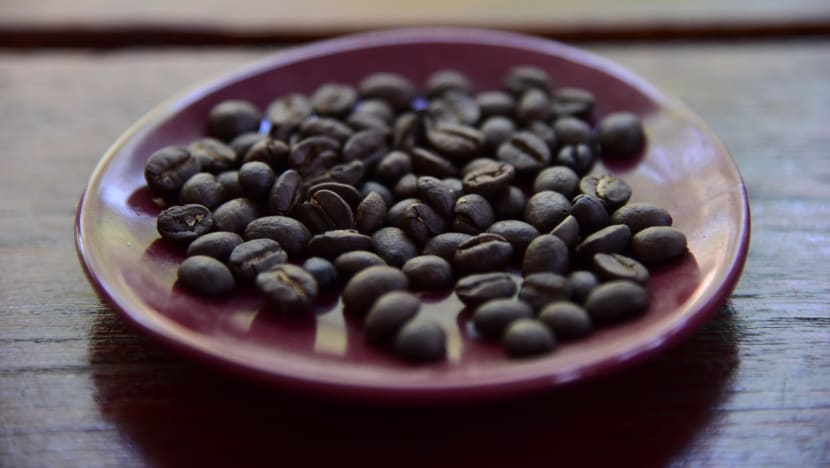 Coffee plantations cover an area of 15 square kilometres. There are 3.5 million coffee trees on Doi Tung which provide a stable source of income for nearly 900 families. Currently, almost half of Doi Tung's population is in coffee farming, including Somjit.

"Growing coffee is great because we don't need to grow it every year, unlike other plants. We just need to plant it once and can harvest it for many years," he said, adding he earns at least US$320 every month.

For the likes of Somjit, coffee farming offers a bright and secure future. But like any business, it is not without challenges. For the people of Doi Tung, it is making sure that what they have built will be maintained and developed further by younger generations.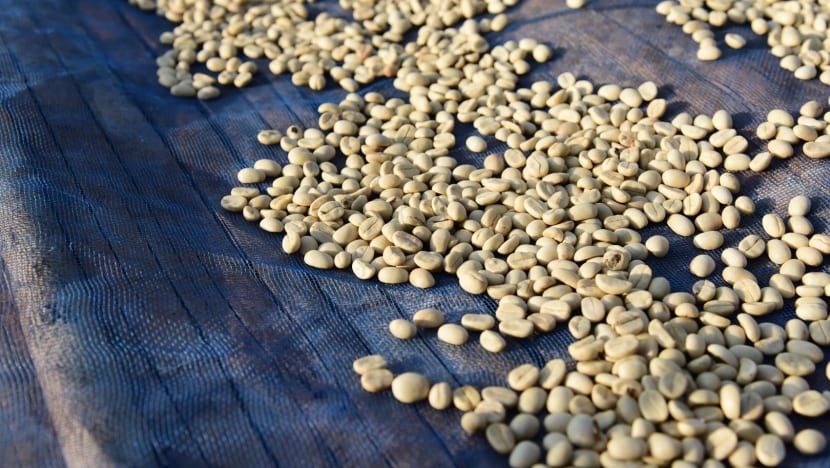 "They were born with everything, with very good infrastructure, very good education and forests. They didn't have to endure the sufferings their parents or grandparents had to go through," Visitorn said.

"So the new challenge is how we can make the younger generations realise the value of the good things they already have." 
The answer, she added, is to spark the youths' interest in entrepreneurship as a means of economic self-development while reminding them of what it takes to transform Doi Tung into a land of economic opportunities.
"They can become entrepreneurs by building upon what their parents and grandparents have created," Visitorn said. 
"A good future is there. You already have a good background. So build upon it."
For more on this and other projects around Southeast Asia, tune in to Tapestry: The Heart of ASEAN on Channel NewsAsia every Tuesday from Feb 27 to Mar 27 at 11pm.