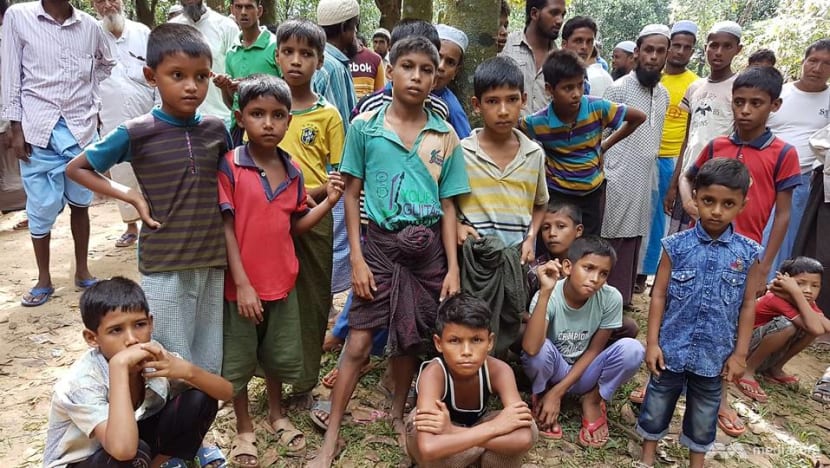 COX'S BAZAR, Bangladesh: "This is the period of Eid, it's supposed to be happy day. But I'm not happy. I'm stuck here."

Mohd Tofique was referring to the makeshift shelter he's been living in for the past one year.
The 18-year-old from Maungdaw in northern Rakhine seems to have it worse because he's holed up with about 6,000 others in No Man's Land.
One of the Rohingya community leaders in No Man's Land, Mr Dil Mohamed said: "We want to go back to our homeland. If we enter Bangladesh, how long will we stay in Bangladesh? This is uncertain."

Uncertainty is what Rohingyas have had to contend with since more than 700,000 of them fled Myanmar into Bangladesh after security forces launched brutal counter-insurgency operations in Rakhine last August.

Myanmar security forces said they were conducting "clearance operations" to rid the militants who attacked 30 security posts. The operations led to Rohingyas accusing the security personnel of extra-judicial killings, arbitrary arrests, arson and rape. 
Exactly one year on and few actions have been taken against the alleged perpetrators.
Rohingyas stuck in squalid refugee camps in Bangladesh called for justice and demanded accountability for the crimes against humanity that they say have been committed against them.

Some have even accused Myanmar of ethnic cleansing, but the country's de facto leader Aung San Suu Kyi has jumped to the defence of the military-led security forces, insisting they were protecting the citizens and the sovereignty of the nation against "terrorists".
Rohingyas claim because there are "two governments" running the country, that of the civilian administration under Ms Suu Kyi and the military, they're now "caught in their tug of war", said Mr Dil Mohamed.

THEY STILL HAVE NIGHTMARES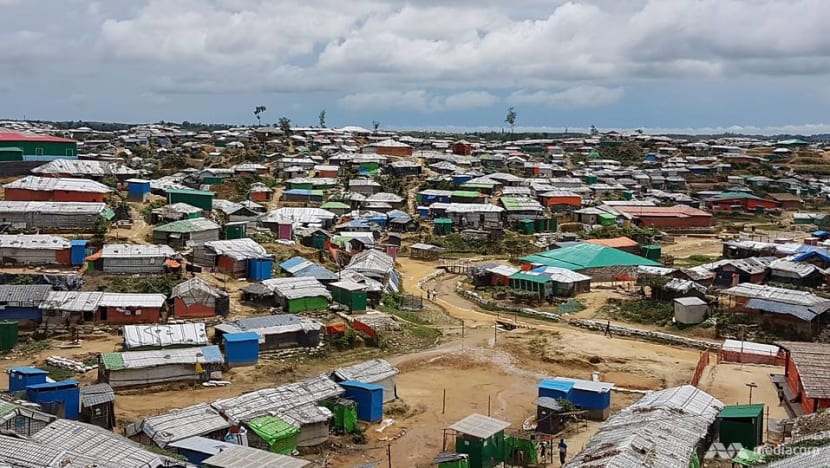 After fleeing Myanmar, the Rohingyas are not better off. Many of them face problems of poor sanitation, cramped shelters and no education or job opportunities.
Able-bodied men sit idle all day in the refugee camps, while the often-naked children run around aimlessly. The women usually stay inside the shelter, seldom appearing in public.
As I approached a shelter inside ThaingKhali refugee camp to speak with a Rohingya woman, 55-year-old Zarina Khatun barely moved an inch.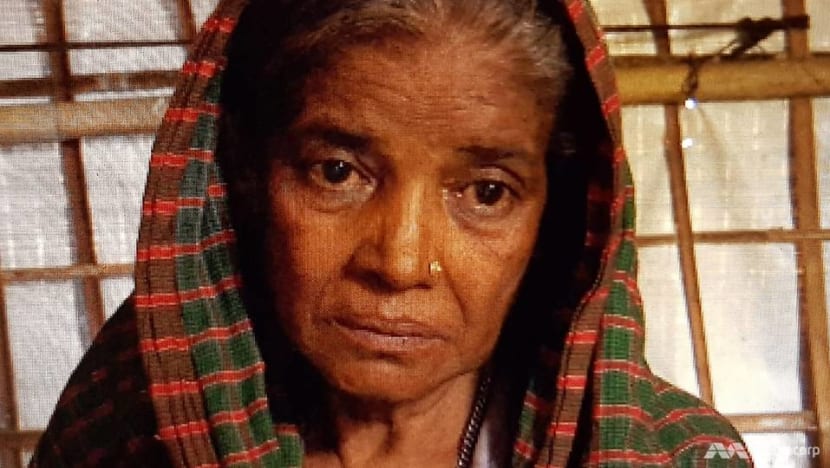 Other refugees were quite happy to speak with journalists, recounting their horrific experience in Rakhine, hoping to share their stories with the world.
But Zarina seemed like she had lost all hope.
Sitting quietly with a blank stare, she listened to her 16-year-old daughter, Fatema recount how she was shot while fleeing from the military operations last year. Once in a while, she buried her face in her knees.
Slowly, she started recounting haltingly about how she and her daughter were shot and other Rohingyas carried both of them to safety across to Bangladesh.
The grandmother pulled up her longyi to show me a bullet hole in her thigh. In a soft, raspy voice, she demanded justice.
Justice not for her, but for her daughter, daughter-in-law and two grandchildren, who she said, were all killed in Rakhine. Her two grandsons were only two and seven months.
The images of those killed and abused are etched in the minds of many Rohingyas.
Many say even though it's been one year, they still find it hard to sleep because they would have nightmares.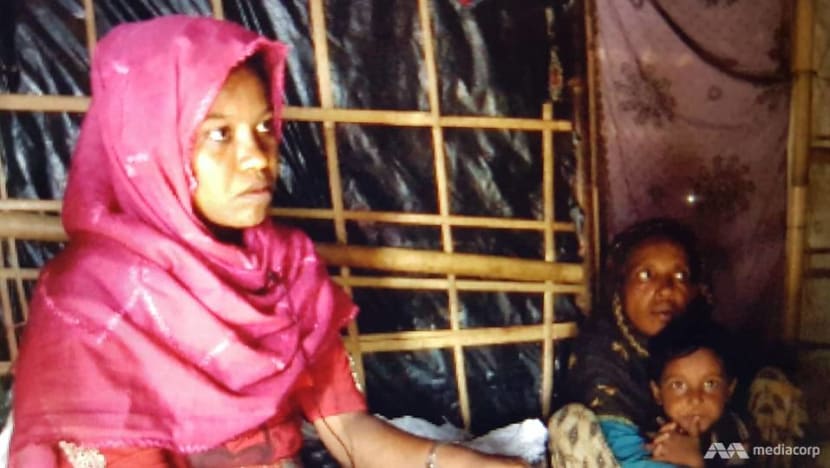 Asima Khatun recalled seeing the security forces beat and step on Rohingyas.
She said: "They're lying there almost dead. They can't move. They beat them again to death."
The 18-year-old also recounted how they snatched her brother from her father's arms, tossed him like a ragdoll onto the ground, before killing her father.
That memory was too much for her as she broke down. Her mother has now been affected mentally by the incident, she said.
The mental and emotional scars are difficult even for a 60-year-old Rohingya man who wept in front of me.
Tajul Mullok said the security forces had arrested him after the violence broke out and accused him of being a terrorist.
To force a confession out of him, he said they "even stripped me naked and used a lit candle on my private area".
He said he was released only after paying them some money. But the thought of returning to Myanmar reminds him of the torture he said he had endured.
DO THEY RETURN?

At least one Rohingya has decided that it's not worth her while returning to Rakhine.
Raju, 25, wants to leave the refugee camps in Bangladesh for Malaysia. Her husband is working in Kuala Lumpur as a labourer.
But what if she were never allowed back into Myanmar if she were to leave for Malaysia
The mother of five said: "If there are beatings and more arrests, why is there a need to return to Myanmar?"
There are, however, many Rohingyas who do want to return.
Mr Dil Mohammed told Channel NewsAsia: "We live here to save our lives temporarily.  If the situation is ok, we want to go back to our homeland."
To return, Rohingyas say Myanmar must acknowledge and accept their identity as such, allow them to go back to the original site of their homes and guarantee their safety.
That may prove challenging as many Myanmar citizens and officials have told me before, the "R" word, referring to Rohingya, is non-negotiable.
It may only have been one year since the Rakhine violence broke out, but the Rohingyas say they have been facing the discrimination and persecution for decades.
And they fear, even after one year, this will not be the end.