Political impasse after Malaysia GE15 risks delaying national budget, causes divisions in society: Experts
Pakatan Harapan's Anwar Ibrahim and Perikatan Nasional's Muhyiddin Yassin met with the king on Tuesday (Nov 22), but there remains no decision on who the next prime minister will be.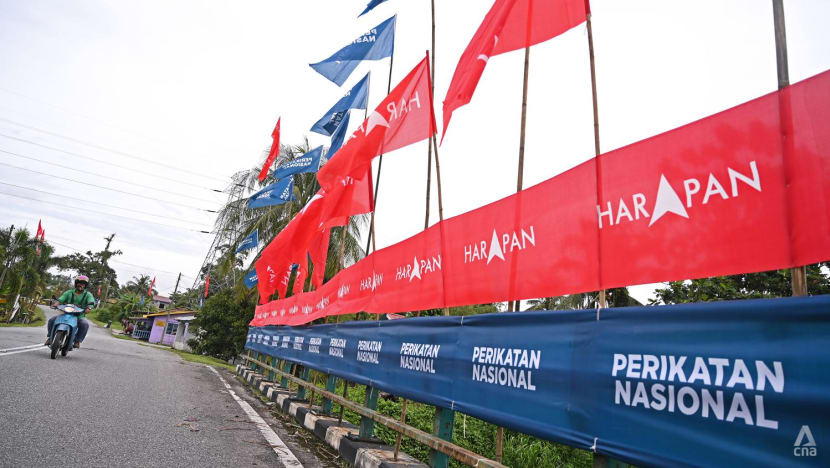 SINGAPORE: As the wait for Malaysia's next prime minister continues, experts say the ongoing political gridlock risks delaying important policy decisions which are crucial for the country's weakening economy, while stirring divisions in society.
The country's 15th general election on Nov 19 resulted in its first ever hung parliament, with none of the three main coalitions securing enough seats to form a simple majority, and consequently, the next government.
With the Barisan Nasional (BN) choosing to withhold its support for both Anwar Ibrahim's Pakatan Harapan (PH) and former prime minister Muhyiddin Yassin's Perikatan Nasional (PN), neither of the two frontrunners can currently reach the 112 seats needed.
Both Mr Anwar and Mr Muhyiddin met with the king on Tuesday (Nov 22). Mr Anwar later told the media that there remains no decision on who Malaysia's next prime minister will be.
He said the king needs more time to decide, and added that there was no decision on him being appointed interim prime minister, nor was there talk about forming a minority government.
"We have been summoned by the king. His highness has expressed his desire to form a government inclusive of race, religion and region," Mr Anwar said. 
Meanwhile, Mr Muhyiddin has declined a request from the king for his PN coalition to form a unity government with Mr Anwar's PH.
DELAY BAD FOR COUNTRY
Observers said the prolonging of a decision on the new prime minister risks increasing the political instability in the country.
Research executive Halmie Azrie from the Democracy and Governance Unit of think-tank IDEAS Malaysia, said the impasse is "a serious concern" as the national budget, tabled before the dissolution of parliament in October, has yet to be debated nor passed.
The country's national budget for 2023 had been tabled by Finance Minister Tengku Zafrul Tengku Abdul Aziz on Oct 7. At RM372.3 billion (US$80 billion), it is the second-largest ever budget in the country's history.
"Therefore, I think the urgency that is needed… is for us to actually find the prime minister candidate to be sworn in and then to form a cabinet, and to basically get the budget passed first, and then to go through all the processes," Mr Halmie told CNA's Asia Now.
He said that at state level, such as in Perak and Pahang, the governments have been formed and the leaders are already "getting things done immediately".
Such urgency should be emulated at the federal level, said Mr Halmie, although he noted that it is a more complex process at that level.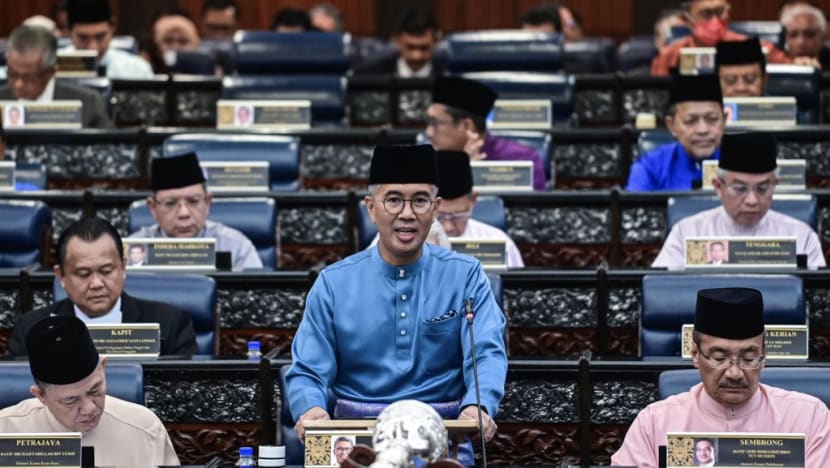 Singapore Management University's assistant professor of political science Sebastian Dettman said that in the short term, the markets have reacted to Malaysia's political instability, adding to its economic uncertainty.
However, once the government is eventually formed, it would have enough of a support base for it to have legitimacy and bring stability, Dr Dettman told CNA's Asia Now.
He also noted that the political gridlock has "raised a lot of questions about racial violence and racial issues" in Malaysia, with incendiary content appearing on social media platforms such as TikTok after the election.
For example, Malaysian social media users have reported a slew of posts on the short video platform that mentioned a deadly race riot in Kuala Lumpur on May 13, 1969.
"There are worries that perhaps this further instability could lead to some level of unrest," said Dr Dettman.
THE BN ROADBLOCK
The lack of a simple majority by either PH or PN, is due to the BN withholding its support for either, instead choosing to remain as the opposition force moving forward.
"I think BN is trying to be as safe as possible. They're trying not to agitate their own supporter base," said Mr Halmie, adding that the coalition is pushing the decision of who eventually forms the government to the king.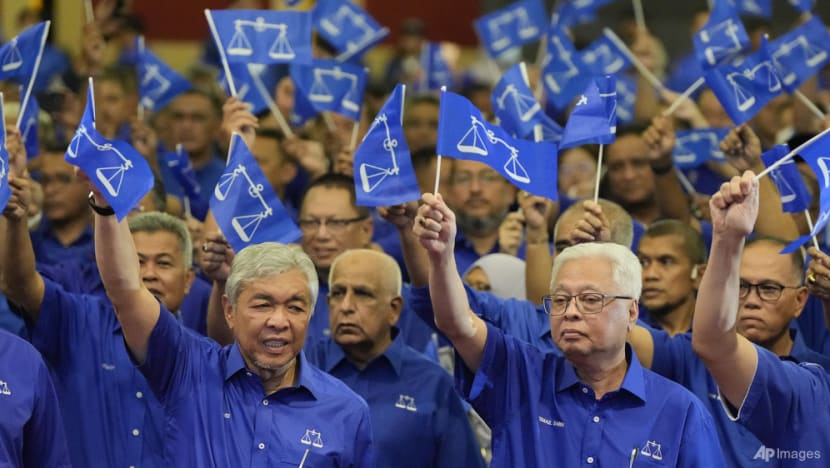 "It will reduce any backlash that occurs to their own party, because prior to the election, you would have seen on the campaign trail, BN have been aggressively painting the two sides, PH and PN, as mortal enemies," he said.
He noted that if BN enters an agreement with either PH or PN this time, it would have to be via an alternative route rather than formal cooperation.
Dr Dettman said the choice to support neither of the frontrunners shows that there are internal divisions among the component parties of the BN coalition.
However, he noted that even if BN enters an alliance with PH or PN, it may disappoint voters who had originally chosen either of the two frontrunners.
"The types of coalitions which are being mooted are sometimes quite different from what voters initially came into the election hoping to support," said Dr Dettman.
"So these types of uncertainties, of course do add to the sense of frustration."
Mr Halmie highlighted that "the role of the king at this particular moment in time, is quite needed", and he has to facilitate the process of forming the next government according to the Constitution, rather than to outrightly determine or appoint the next prime minister of the country.