Riding G-Land: Indonesia's big-wave surfing wonder of the world
Plengkung Beach - known as G-Land - is considered one of the best big wave breaks in the world, with long running, perfectly forming barrels. But still very few Indonesians ride their own wonder spot.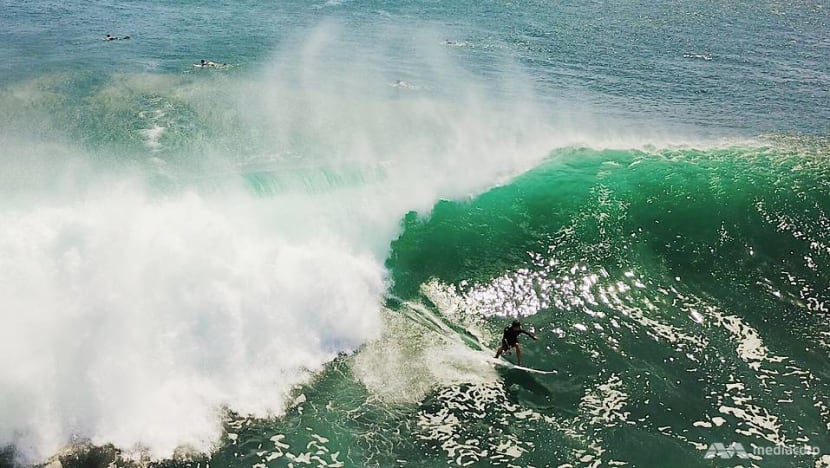 BANYUWANGI, Indonesia: These waves are like a drug addiction, they all say. They just keep on dragging you back to this place.

Grajagan Bay is the beaker where one great experiment of nature conjures a truly rare surfing elixir.

Plengkung Beach, nestled on the southern most tip of Java, is exposed to the might of the Indian Ocean. Thousands of miles away, low-pressure systems out of the chill of Antarctica produce a powerful swell that eventually meets G-Land's jutting point.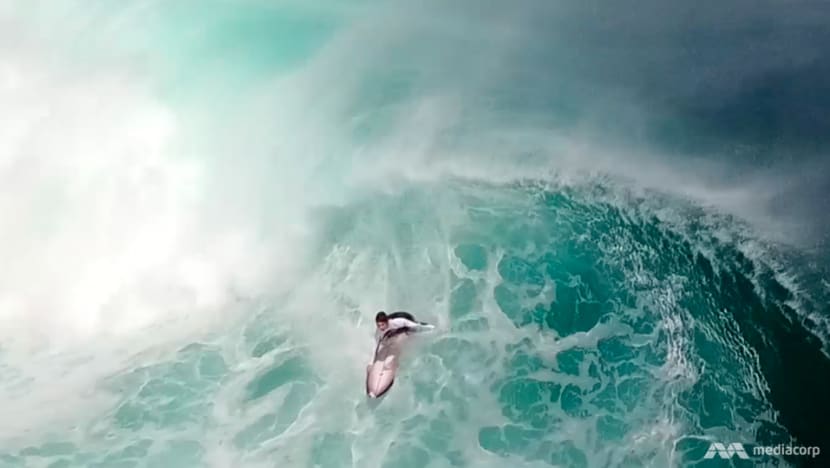 Perfect left-hand barrels form gracefully over the sharp reef of the bay, their deep jade façade soon exploding into a white cloud of fury as they break on the shallows.
From above, a smattering of colour is all that reveals the locations of the salt-crusted, sunscreen-smothered men and women who have embraced this challenge.
If they make the right choice, the six to eight-foot barrels are known to run several hundred metres, and on occasion up to one kilometre. It is the main reason this place has gained the reputation of serving up the second best wave sets in the world, after Hawaii. It is an entirely subjective contest, but Plengkung is internationally renowned.
And though the ocean is open to all, this remains one of its most exclusive clubs.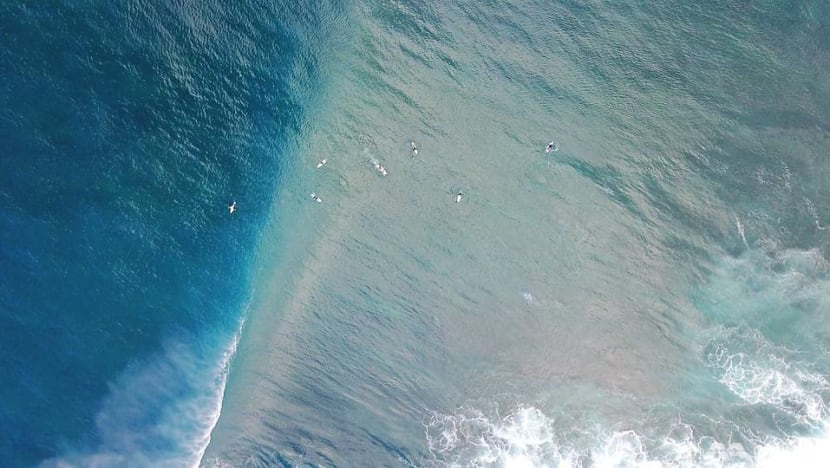 Most of the surfers here are not locals; it has never been that way since the break was "discovered" in 1972 by a core group including Jerry Lopez, known as "Mr Pipeline" and who once called it his "favourite wave on the planet".

Australians, Americans, Brazilians and Japanese are still Plengkung's pilgrims today. They prize the uncrowded waters, the purity and honesty of the waves and the thrill of harnessing their fearsome power, even for just a moment.

Despite it being their home turf, Indonesians are a rarity at G-Land.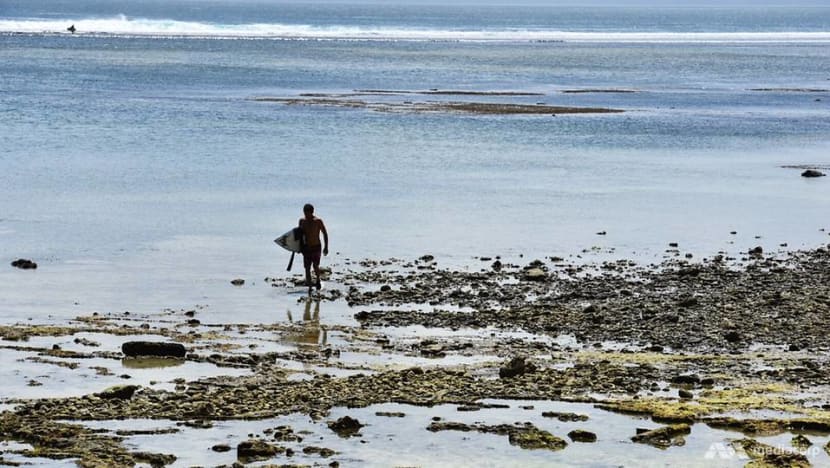 "Maybe because the waves here are too big for them, so they would think it's not safe. And maybe because costs a lot of money to come here," said Ketut Budarta, a local surfer and one of the staff members at the basic surf accommodation camps hidden in the jungle at Plengkung.

He admits most locals feel out of their depth and prefer beginner waves at other nearby spots, but cannot deny the pull of the big swell.

"It feels like I'm in heaven. Once you go surf, you'll get addicted."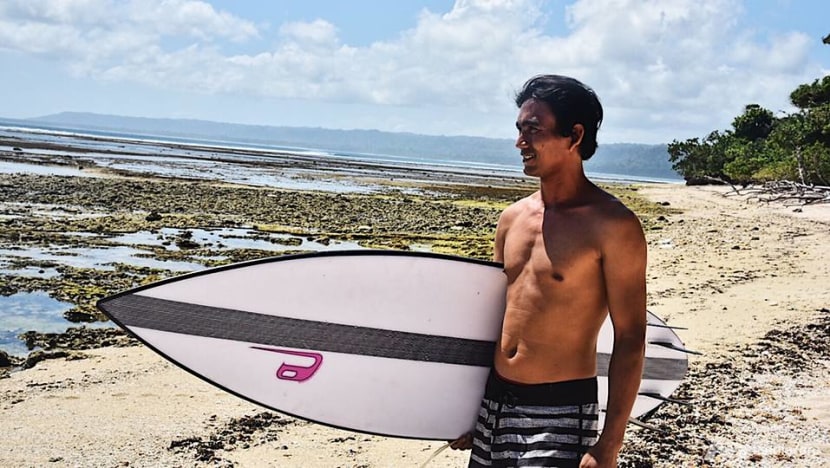 Ahmad Zarkoni is another Indonesian staff member who has embraced the surfing culture, which otherwise is mostly centred in Bali.

"When I first started working here, I didn't know how to surf. After working here for five years, I started to learn to swim, paddle and every time I had a chance like after work or on a day off, I always used it to practice.

"There's some kind of excitement that I can't get from the sports that we do on the ground. It's challenging yet very addictive," he said.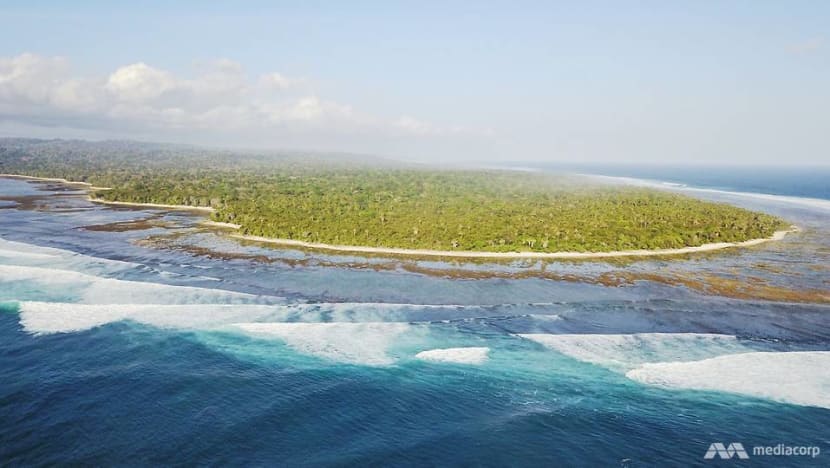 Getting to Plengkung remains a hurdle for anyone not taking an expensive organised tour with fast boat transfers from Bali. The land journey from nearby city Banyuwangi takes several hours and requires a four-wheel drive to navigate a perilous path through rubber plantations that become thick jungle.

This small protectionism has helped maintain the purity of the surfing experience in East Java, says Rahmat, a senior staff member of Bobby's Surf Camp. He has been here since 1991 and says apart from some bungalow upgrades, not much has changed, especially on the water.

"The only access to get here then was to rent a local fisherman's boat. When we first came here, there were no buildings at all. We stayed in a tent. There was no electricity," he said.

"But the waves have not changed from how they used to be a long time ago."

Just after sunrise, G-Land's next batch of conquerors paddle out to chase the legend and ride the myth. Time after time they will look for the perfect launch point onto one of the hollow barrels surging towards the coast.

Like a drug, they will keep coming back.