Despite Salik's success, concerns remain for welfare of Cambodian children working in tourism
The viral story of Thuch Salik, the talented multi-lingual boy selling souvenirs around Angkor Wat, has thrown the spotlight on the plight of working children in the province and across the country.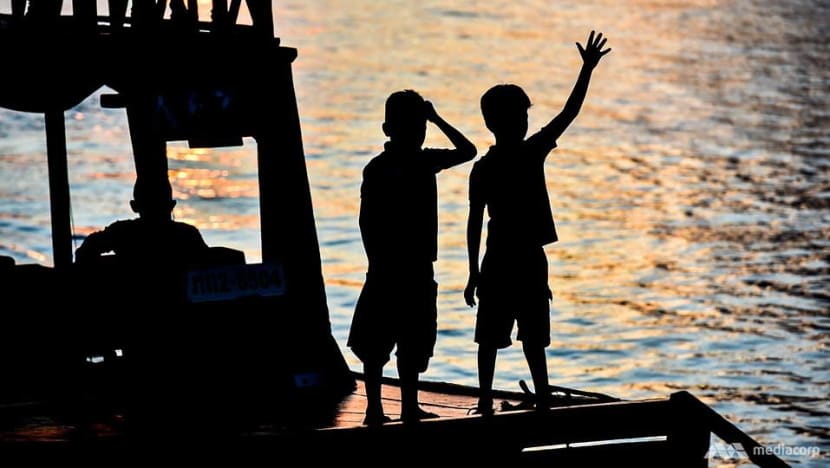 SIEM REAP, Cambodia: The sun is dropping below the horizon, leaving burnt streaks in the sky, as the boats return.

Each vessel chugs back to shore carrying troops of international tourists, faces tinged pink in the heat, legs unsteady from two hours on the water.

As they disembark, a young boy - sometimes two - stands by the exit ramp with hands outstretched. The occasional tourist drops candy in his palm, but hard cash is what the children are after.

These are the massage boys of Chong Kneas.
Their presence on the boats is to provide light amusement to guests and solicit tips from them when they leave, after a sightseeing cruise through the floating villages around Southeast Asia's largest lake, the Tonle Sap. The boys give shoulder massages to any visitor who wants one and is willing to pay for the service of a child who might otherwise be in school.

Eang Ra is one of them. As a result of his work on the tourist boat, the 15-year-old has only spent a total of three months in a classroom during his entire life.

Ra is a softly spoken teenager with a cautious demeanour. As other boys play around with mischief, he sits in the shadows on the dock. On any given day, he might earn a handful of dollars.

There are about 130 children working in the tourist sector around the floating villages, according to social enterprise NGO, Friends International. Like Ra, many of them do not attend school at all, having been enticed or forced to work instead.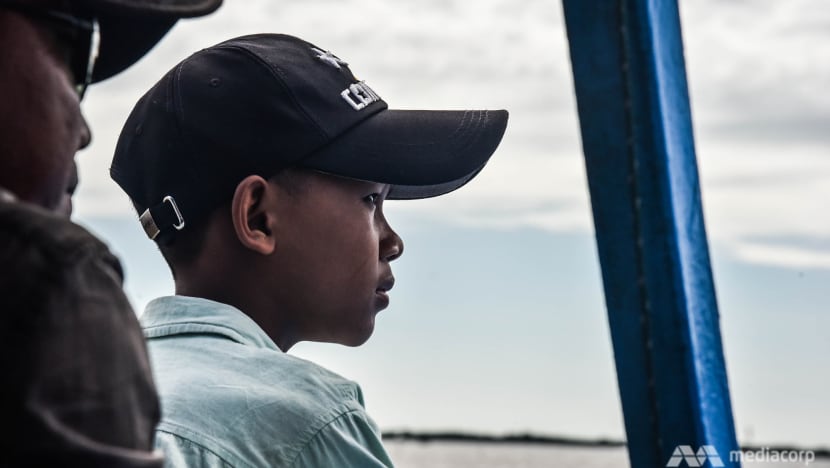 "I am really sorry. I never wanted my children to be uneducated," said Ra's mother Uok Lean. She and her husband have a life typical of families around the banks of the lake. Their house is a simple one, stilted and hanging over the water, and income from his job as a fisherman is hardly enough to feed them and their five children.

Lean admits that the small earnings her children can bring in help ease the family's financial burden.

"We alone cannot support them. If they know how to make money and even if they don't share it all with us, they can cover their own expenses," she said.

That money is coming straight out of the pockets of tourists, a practice many organisations have been trying to stop for years. Friends International has targeted millions of visitors to Cambodia with its ChildSafe Movement and information campaign around tourist areas.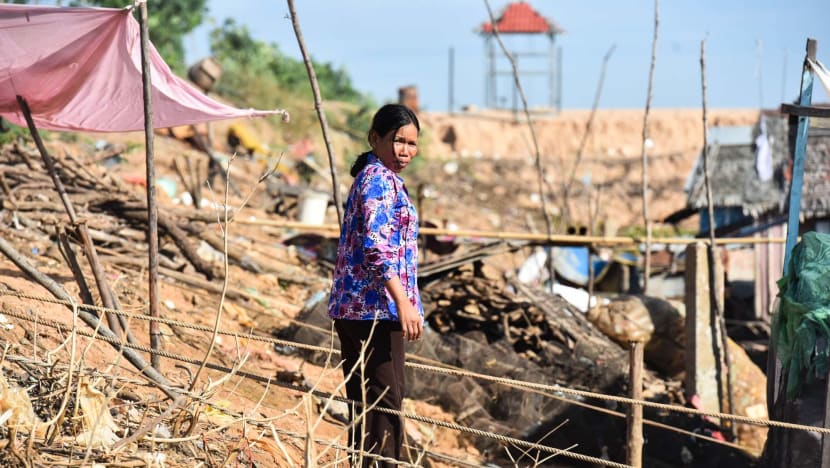 "This is very harmful. The rate of dropouts will be increasing as they get more income from the boats. We try to work with the harbour operator, but they're not collaborating," said Tho Maneth, the organisation's program director in Siem Reap.

"They are easy to exploit. Sometimes it's good because tourists bring money but sometimes it's affecting society."

"DON'T BUY"

The viral story of Thuch Salik, the talented multi-lingual boy selling souvenirs around Angkor Wat has thrown the spotlight on the plight of working children in the province and across the country.

While Salik and his family have benefited since, especially financially, child welfare experts are worried about the lasting legacy his example will have on others. Already, Salik has proven to be somewhat of a celebrity around the Angkor complex and has been sought out by tourists keen to hear his linguistic skills.

It has also prompted the uploading of more videos of different children boasting of their own language skills, leading to Maneth's increasing fears that more children will be groomed to enter the tourist trade.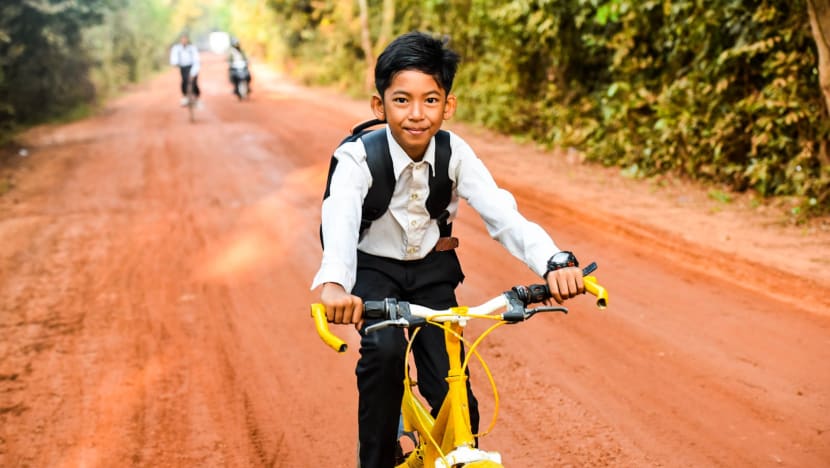 "It's pushing more people to be on the streets and in the temples to sell products," he said. "Don't buy from the children because it's very harmful for the children. When you buy, you engage them to be on the street. And they don't go to school."

Apsara Authority, which manages the temple area, says it does not condone children working in the area and provides heritage education and training for them. But there is no action being taken to prevent the sellers.

"Selling is a right of each person. We encourage them to go to school because they have the right to get knowledge, but they do selling and we don't know how to stop them," said spokesman Long Kosal.
Many of Salik's biggest fans are tourists from China, from which nearly one million tourists visited in the first half of 2018, as well as South Korea and Japan.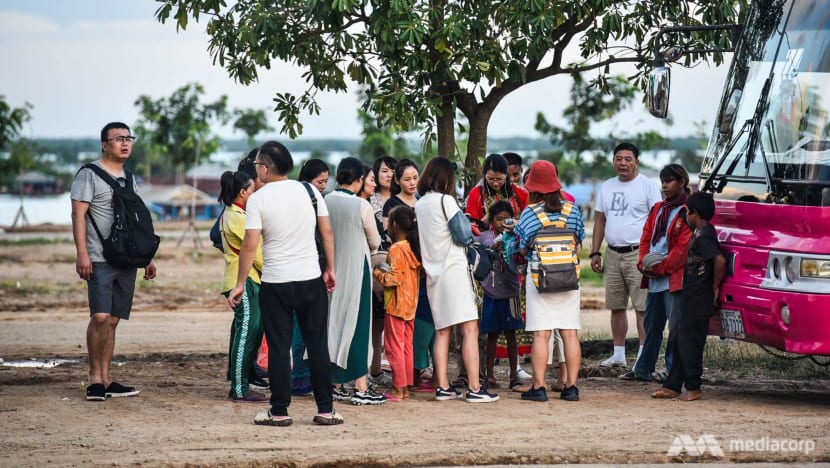 Shifting demographics of tourists to Siem Reap are forcing a rethink in strategy for organisations like Friends International. While avenues to educate and inform western tourists about the dangers of buying from children are well worn, the waves of visitors from Asia pose new challenges.
Many visit Cambodia on organised group tours that have selective itineraries giving NGOs fewer opportunities to reach them with advisories in restaurants, cafes or boutique stores. Furthermore, their materials are typically still not prepared in languages apart from English.

It means children like Salik with Asian-language skills can continue to exploit new selling opportunities.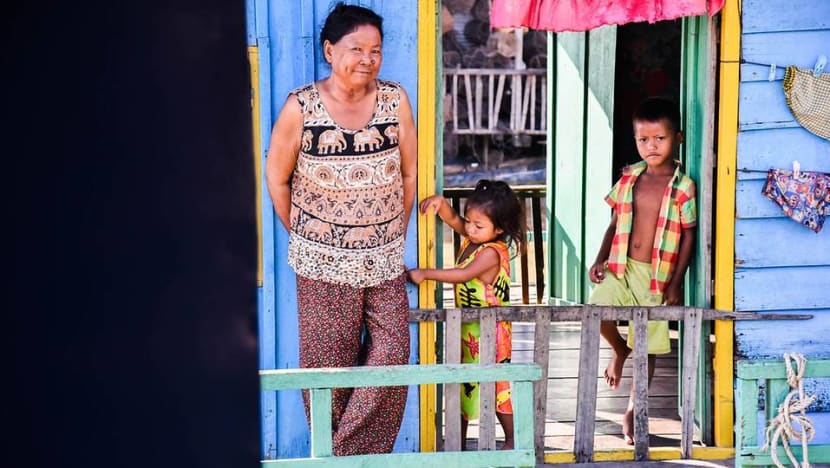 STREET SWEEPS

National data from 2014 shows about 750,000 children in Cambodia aged between five and 17 years were "economically active", despite labour laws that should prevent those under 12 from working.

While numbers are hard to quantify, thousands of children are known to be living and working on the streets. Of working children, 50 per cent no longer attend school.

On Siem Reap's uproarious Pub Street, a rowdy district of bars and restaurants with pulsating beats and shimmering lights, large crowds are drawn after dark.
Many local children also clock on nightly. This is their work environment and they can be spotted weaving through the meandering crowds, ducking, dancing and peddling wares, from postcards to drugs.
While authorities may not take action around the temples, this is a scene they are keen to deal with. Regularly, street crackdowns occur in which youngsters are detained for months under the guise of "drug rehabilitation". It is a controversial practice that has raised human rights concerns.

"Every time a dignitary visits, or a prominent event is held, part of the standard operating procedure is the street clean-up that translates into sweeping beggars, street children, prostitutes, and the homeless out of sight," said Phil Robertson, deputy director of Human Rights Watch (HRW) Asia.  

"Often they are forced into drug detention centres, where abusive guards and lousy food are the primary things on offer. Most of them lay low while the spotlight is on, and then return to their previous existence on the streets until the next dignitary visits and the cycle begins again," he said.

A 2013 HRW report described physical and sexual abuse, forced work and inhumane conditions inside the centres. The facility in Siem Reap is secretive and believed to regularly house more than 100 people.

NEW PATHWAYS

There are sustainable pathways to learning and employment for school dropouts like Ra. But the transition from the street, boat or temple is a challenging one.

Sopheap, 23, is training at a donor-supported beauty salon managed by Friends International. For 12 months, she and others learn the skills they will need to find steady work in Siem Reap, and while they train, many of their daily expenses are covered.

Sopheap stopped going to school in grade 5 in order to assist her mother prepare fish for the market. She later found a gruelling factory job paying US$120 (S$164) per month.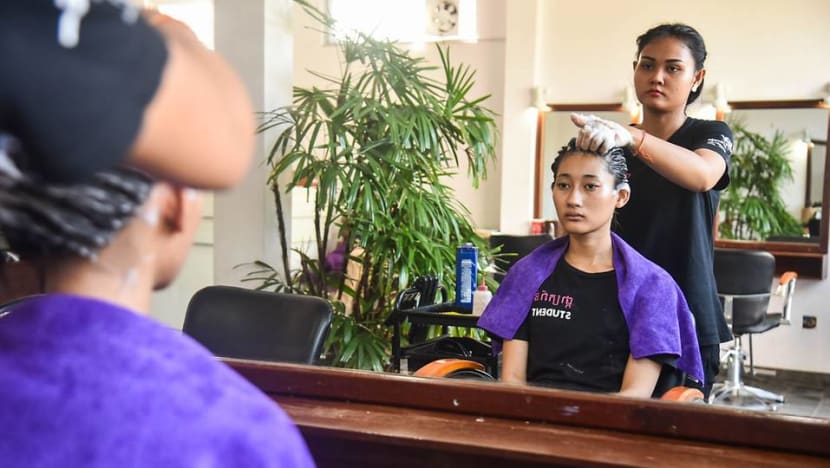 "Before, it was very difficult. I had to get up at 3am to prepare fish until 5am. Sometimes I did not have a regular meal until the afternoon," she said.

Now, Sopheap shampoos, performs manicures and applies makeup to customers, work she could hardly have dreamed of before.

"I have changed because before I knew nothing. I feel confident in myself of having good and proper skills and not working for others. When I visit my home, I feel that I am a bit different from before. I am a new person," she said.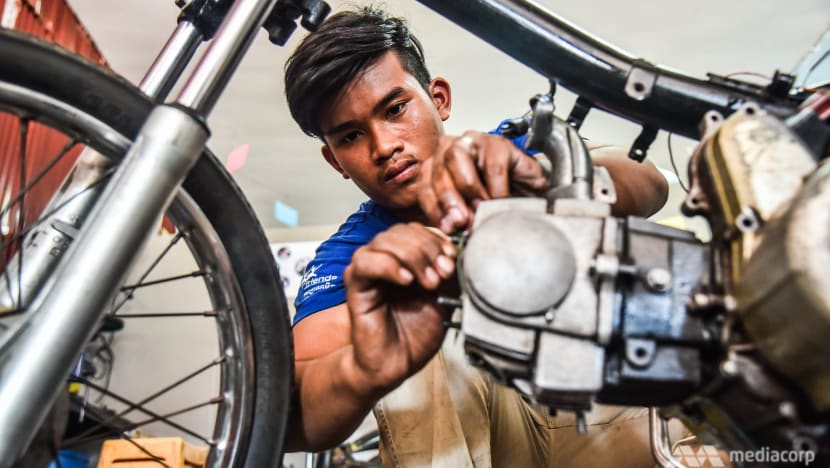 Likewise, across town, Sovan is learning mechanic skills in a similar program for young men. He left school in grade 8 to help his mother sell traditional rice cakes.

"No one helps her and I have to help her so I don't have time to learn for my lessons," the 18-year-old said. "I have the intention to run a mechanic shop to support my family, myself and my brothers and sisters to get higher education.
"I don't want them be like me and I want them to have a good job, better than me."
Not every vulnerable and in-need child or teenager can find this type of support from NGOs, despite their widespread efforts. Some end up detained, others locked into a cycle of poverty or trafficked across the border to Thailand to work in notoriously hard and undocumented labour jobs.
"That's why we try to fill the gap," Maneth said. "We try to empower. We need better care for them."