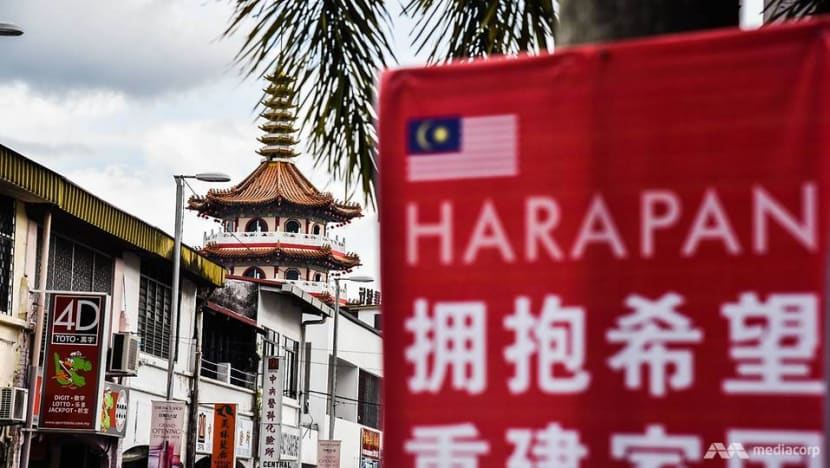 SIBU, Sarawak: When it comes to elections it is not often both sides of the political battle agree emphatically on one thing.

But in Sibu in the eastern Malaysian state of Sarawak, there is: that Mahathir Mohamad is no political saviour here.

With Mahathir as a resurgent force for the nation's opposition coalition Pakatan Harapan, ethnic Chinese voters have become an important element in a national strategy to seize the seat of power in Putrajaya.

Now, Sarawak opposition candidates, unexpectedly, find themselves having to defend a leader with a chequered past in their state.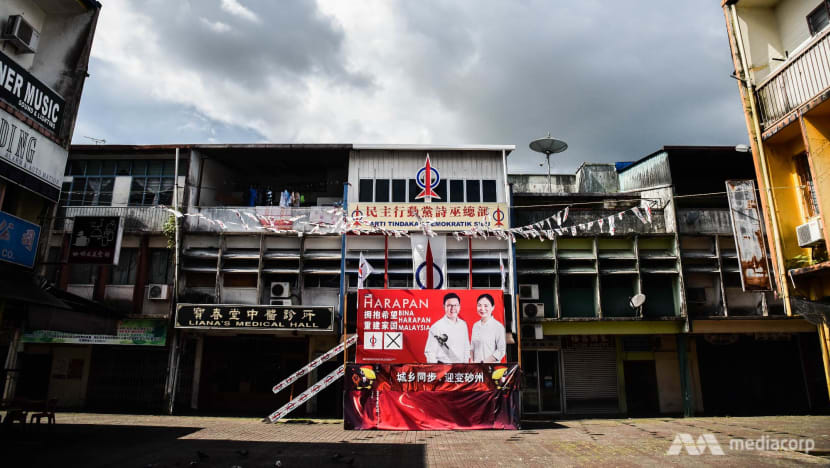 Many ethnic Chinese still have not forgiven his administration for what they believe amounted to decades of neglect and discriminatory policies.

At best, voters in Sibu are ambivalent about the former prime minister's return to the national political stage. At worst, they consider him toxic.

"We dislike him very, very much," said local businessman Wong. "We only give him one chance and only for this time."

The majority ethnic Chinese constituency of Sibu - and the bordering seat of Lanang - is currently held by the Democratic Action Party (DAP) after wins in the 2013 general election. Success of the DAP in Chinese voting strongholds will be crucial for the opposition's broader hopes across Malaysia.
Where DAP dominated Chinese urban constituencies in 2013, those seats are now under severe threat from their confident government-backed rivals. The Sarawak United People's Party (SUPP) - a longtime component of the Barisan Nasional (BN) - has its crosshairs on five opposition-held areas.

A lack of infrastructure development and the controversial Project IC - the alleged granting of citizenship to immigrants to alter local demographics - are two damaging memories associated with Mahathir in these parochial constituencies.

The riches of the state and their legal ownership and distribution are issues that run deep for locals. And it is only in the years after Mahathir's first retirement that Sarawak has been able to build its own development bank and petroleum company.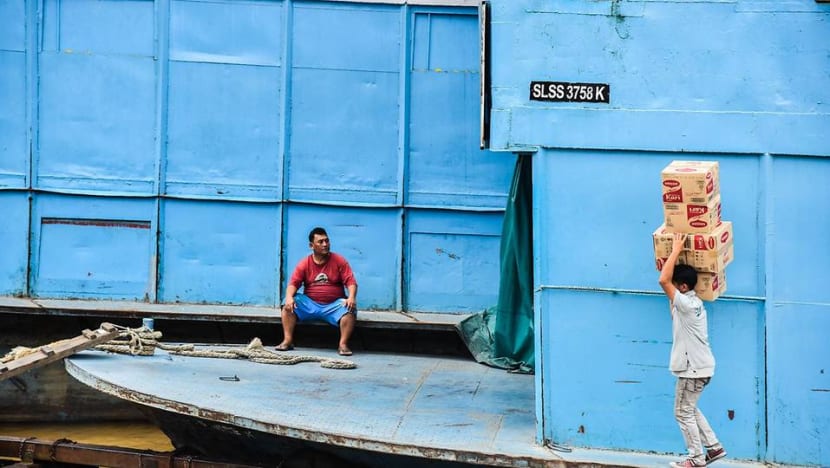 'HE KNOWS HE WAS WRONG'
With perhaps these past shadows in mind, as Alice Lau - DAP's candidate in Lanang - took to the stage at a nighttime rally on Wednesday, she passionately pleaded with the crowd to give Mahathir a second chance.
"You may have seen Mahathir admitted that he was wrong and he doesn't have much time left. He's 92 years old," she told the audience.
"He knows he was wrong. He has changed. So who are we to say that just because he did a lot of mistakes in the past, he is wrong? And because of that, we can never forgive him. But this time he is with opposition to help and save the country."
Her party colleague and candidate in the Sibu seat Oscar Ling says there is no denying the tarnished past of Mahathir in Sarawakians' minds. But the party has to place faith in his pledge to correct past wrongs.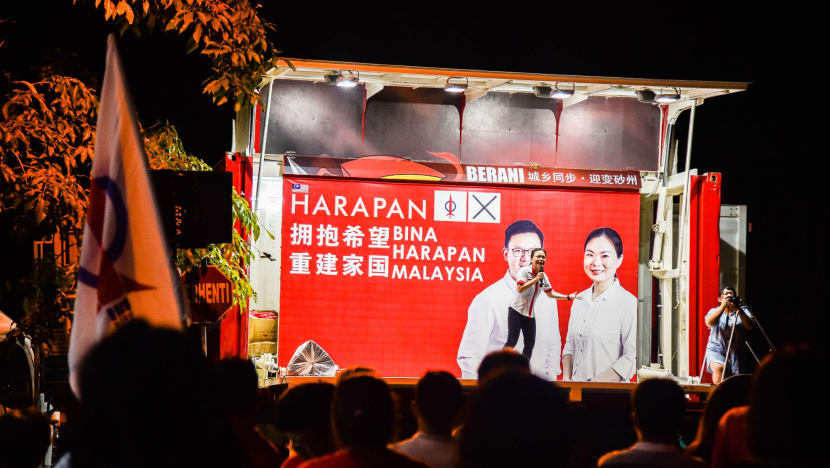 "For the Chinese community, actually they don't have a very good impression of Mahathir, especially due to what he has done during his time," he told Channel NewsAsia.

"At first it was surprising but after we are thinking he's actually made a right move. At the moment we need not only a Chinese tsunami, but also a Malaysia tsunami."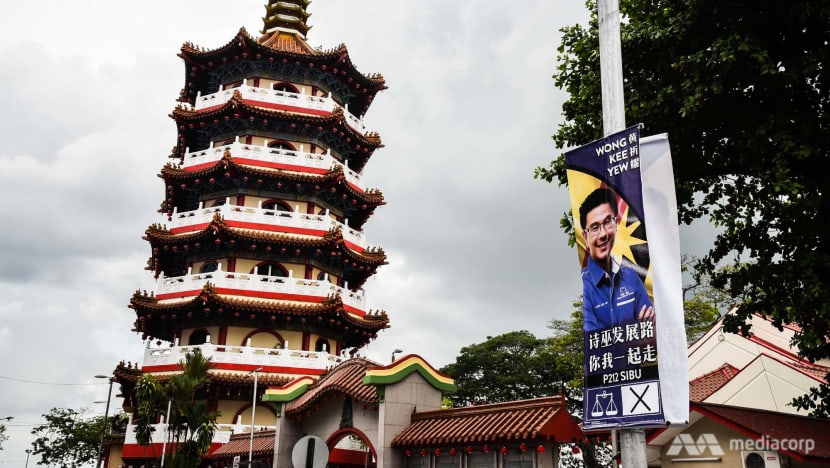 'NAJIB IS MUCH FRIENDLIER'
But the SUPP says it was only with the rise of Prime Minister Najib Razak to power that Sarawak was taken seriously by the federal government. The semi-autonomous state has been fighting for improved rights and a fairer share of its resources - namely oil and gas - for decades.

"Things have improved tremendously after Najib took over. People remember Mahathir as a person who is quite difficult to negotiate with, to compromise. Najib is a much friendlier, much more approachable," said SUPP Dudong branch chairman Wong Ching Yong.

"You must remember now that Mahathir is in the opposition. He can promise a lot of things. It is quite difficult to unwind a lot of things that he has done wrong. We're still suffering from them up until now."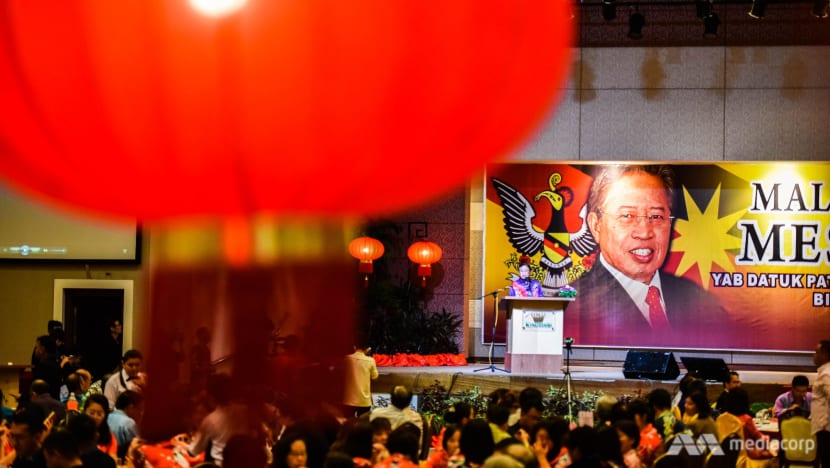 They credit Najib with approving the Pan-Borneo highway - among other infrastructure projects - that helped lift the economic standards of the state.

With Sarawak's state polls run in 2016, the national agenda is at the fore of campaigning in Sibu.

Ling says economic issues like the GST, the cost of living and the community shock at the allegations of the 1MDB state investment scandal are all considerations for voters. The state ranks eleventh out of the country's state and federal territories for median income, despite having one of Malaysia's highest gross state product scores. 

"Malaysia is sick. We need to use the opportunity, this 14th general election, to reform our institution and to save Malaysia. It's also about saving Sarawak," he said.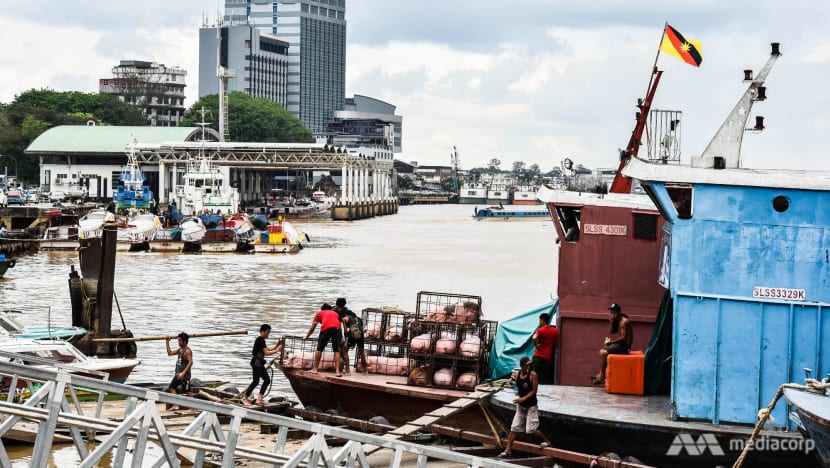 "We have all been neglected by Barisan Nasional. Under Najib we have not had any improvements in Sarawak."

It is a sentiment that some voters seem reluctantly willing to embrace. With the seats of Sibu and Lanang likely on a knife-edge, a change of heart when it comes to the nation's leaders will determine which party succeeds.

"This is a time when we need Mahathir. Even though he treated Chinese very badly, we will forgive him," said a local DAP supporter.
Meantime the BN-linked parties - namely SUPP in Sibu - say they are not just UMNO proxies in east Malaysia. They are not afraid to stand up to the federal government, Wong Ching Yong says.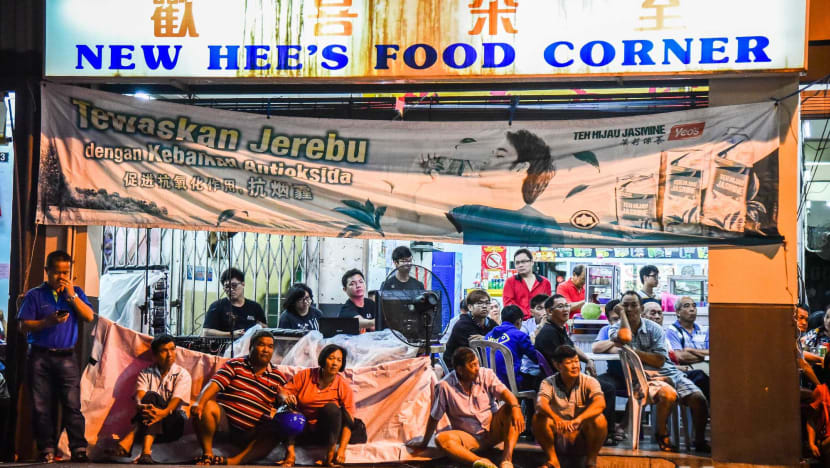 "We must make sure that Barisan Nasional Sarawak does well so we will have a strong bargaining position with whoever comes to government. This is the political reality," he said.

"We still have a lot of rights, we have to fight very hard. Implementation of the promises of the (federal) government is very challenging."

Sarawak has long been banked by Barisan Nasional as a "fixed deposit" when it comes to general elections - most of its 31 seats seen as typically safe bets. Mahathir's involvement in 2018 might still just add a new layer of defence to their investment.