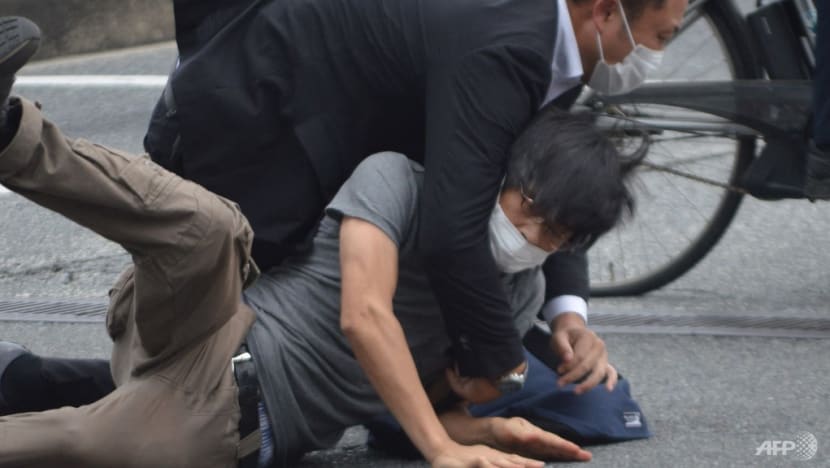 UPDATE: Former prime minister Shinzo Abe has died. Read the latest here.
A man has been taken into custody after former Japanese prime minister Shinzo Abe was shot at a campaign event in the Nara region on Friday (Jul 8).
Abe was shot at around 11.30am while delivering a speech, chief Cabinet secretary Hirokazu Matsuno said. A man believed to be the shooter has been arrested, Matsuno confirmed.
Citing police sources, national broadcaster NHK said the man has been arrested for attempted murder and that a gun has been confiscated from him.
Local media identified the suspect as 41-year-old Tetsuya Yamagami, citing police sources, with several media outlets describing him as a former member of the Maritime Self-Defense Force, the country's navy.
He told police he was unhappy with Abe and intended to kill him, NHK reported.
A video on NHK showed Abe making an election campaign speech outside a train station when two shots rang out. A puff of smoke could be seen before people in suits surrounded the former prime minister.
Security officers tackled a man to the ground.
Abe, 67, was bleeding from the neck, witnesses said and photographs showed. He appeared to be in a state of cardiac arrest when taken to hospital, after having initially been conscious and responsive, said NHK and Kyodo news agency.
"What we can share now is that his transfer here has been completed," an official at Nara Medical University told the AFP news agency, declining to comment on the former leader's status.
Japanese Prime Minister Fumio Kishida said Abe was in a "very grave condition".
"Everything that can be done is being done to revive him. I'm praying from the depths of my heart that his life will be saved," he added. Kishida said he was not aware of any motive for the "absolutely unforgivable" attack.
Jiji said the government said a task force had been formed in the wake of the incident.
Kishida's special advisor Gen Nakatani told reporters that "terror or violence can never be tolerated", Jiji reported.
US Secretary of State Antony Blinken voiced alarm over the shooting.
"This is a very, very sad moment," Blinken told reporters at a G20 meeting in Bali, saying the United States was "deeply saddened and deeply concerned".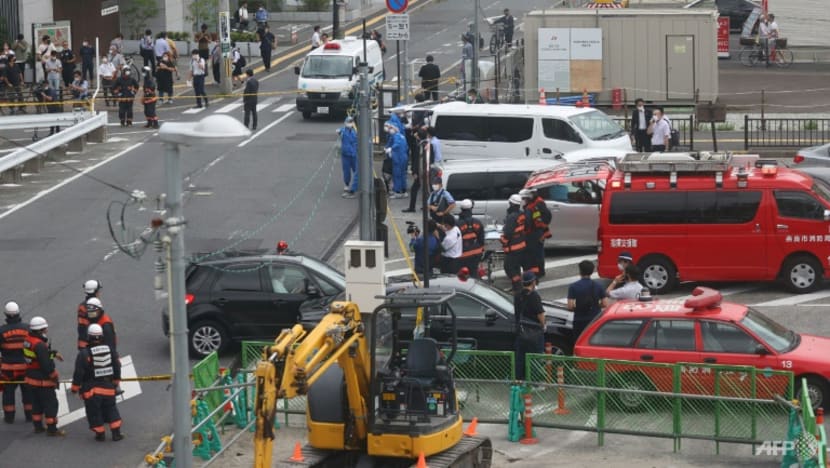 Abe first took office in 2006 as Japan's youngest prime minister since World War II. After a year plagued by political scandals, voter outrage at lost pension records, and an election drubbing for his ruling party, Abe quit citing ill health.
He became prime minister again in 2012.