Forget gold, many settle for silver instead ahead of India's auspicious Deepavali festival
Some see silver as a promising investment, others say it is the poor man's gold. As gold prices stay elevated, many people in India are turning to silver as a more affordable alternative.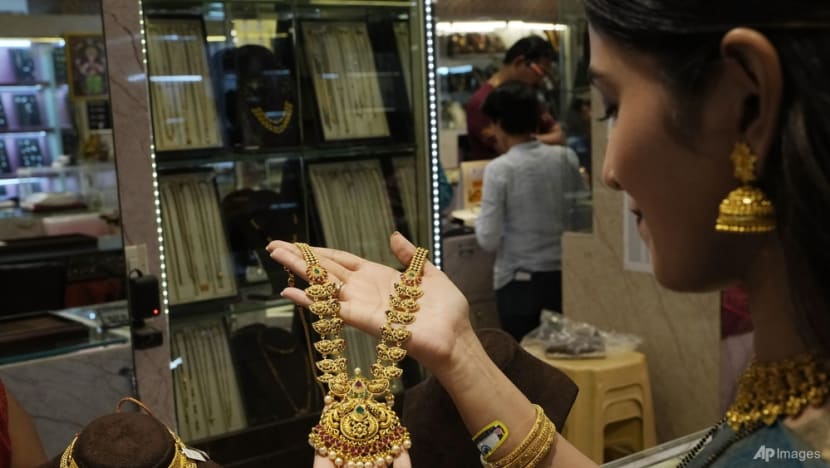 MUMBAI: Housewife Jayshree Jain buys gold and silver every Deepavali – considered an auspicious day in the Hindu calendar for getting jewellery – but this year, silver seems to be the more attractive choice for her. 
"The price of gold is so high," said Ms Jain. "I think I can afford about 5g of gold, and I'll buy some coins in silver – about 5g to 20g of it."
India is known for its love for gold. But with steep gold prices, many people in India are turning to silver as a more affordable alternative.
The festival of lights, widely associated with the Hindu goddess of wealth Lakshmi, is traditionally a popular time to spend and invest. 
This year, jewellers in India are expecting silver sales to shine. 
RISING DEMAND FOR SILVER
Demand for silver – seen by some as a promising investment, described by others as the poor man's gold – is already picking up.
India imported more than 5,000 tonnes of silver in the first seven months of this year, according to official data. That compares to less than 2,800 tonnes of silver imports during the whole of last year.
Imports of silver have also been boosted by industrial demands, as the metal is widely used in electronics and solar panels.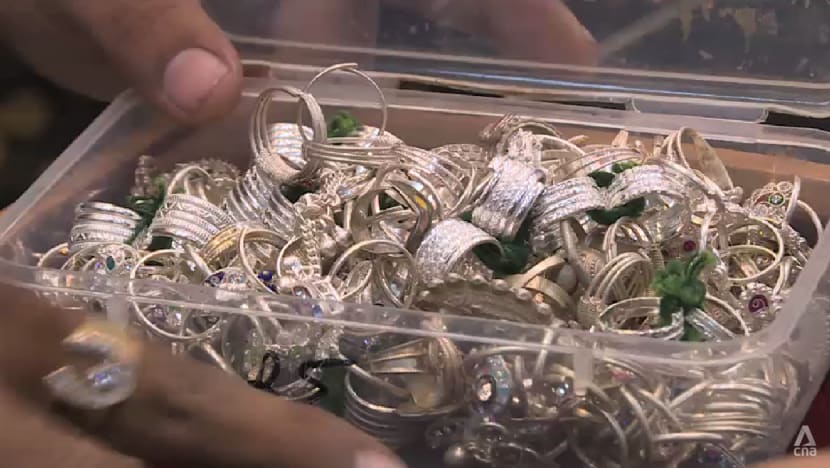 Silver prices are down 9 per cent since the start of the year in India, with futures trading at about 56,000 rupees (US$675) per kilogram. This is about 40 per cent lower compared to a record high of nearly 78,000 rupees per kilogram in 2020. 
In contrast, gold prices in the country have remained elevated, at about 52,000 rupees for 10g.
High gold prices have prompted many shoppers in India to turn to silver as a more affordable alternative. Jewellers expect rising demand for silver ahead of Deepavali celebrations. Rebecca Bundhun reports.
INVESTING IN SILVER
As inflation soars in India, buying gold may not be an option for some people. Many are also betting that the price of silver will return to its highs eventually, making it a good investment.
Jeweller Vrishank Jain said his silver sales are up by 50 per cent compared to last year.  
"People are not buying gold, but they've started to buy silver, seeing a bigger scope of when silver goes up, they'll get a better return," he said. 
Mr Naveen Mathur, a director at Anand Rathi Share and Stock Brokers, said: "It has kind of a surrogate demand, which would continue for silver because it's less expensive than gold, and at the same time serving some purposes."
But observers pointed out that silver cannot completely replace gold, which still has huge religious and cultural significance in India, as well as being a means of accumulating wealth.
"Markets today are sitting at around 24,000 to 25,000 tonnes of gold – in jewellery across the country, in religious places, temples, and also gold reserves," said Mr Mathur.
"So this means, I think, we never would be able to take silver to that particular position."