Singapore's Doctor Love launches online platform for migrant workers to consult doctors in their home countries
The COVID-19 Heartware platform aims to provide migrant workers from Bangladesh and Myanmar with not just medical treatment but also emotional care.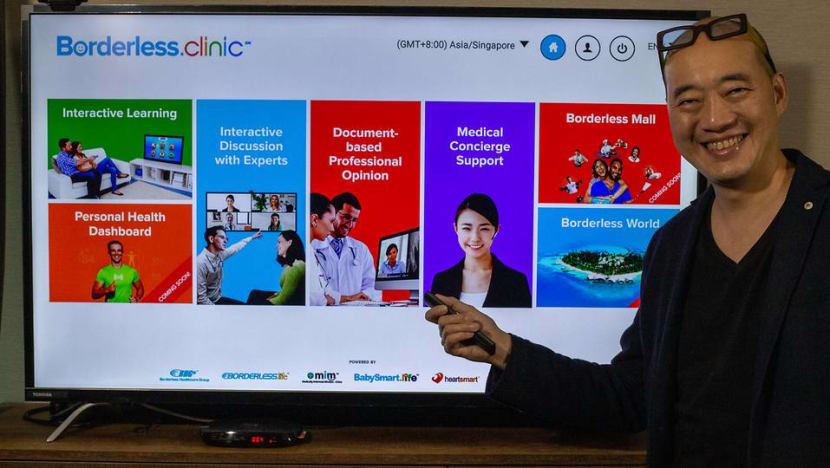 BANGKOK: In Asia, Wei Siang Yu is remembered as Doctor Love.
The Singaporean earned his "sex guru" reputation in the early 2000s through his popular TV shows Love Airways and the Super Baby Making Show, both aimed at increasing the birth rate in his home country.
Wei, who is now based in Bangkok, later opened a luxury spa service in Thailand aimed at providing couples with wellness treatments in tranquil surroundings designed to boost their chances of naturally conceiving a child.
But recently, the 50-year-old has set his sights on a different type of objective. Wei has spent the last 12 years building up his medical firm, Borderless Healthcare Group (BHG), through which he is now launching a philanthropic project to help migrant workers from Bangladesh and Myanmar.
The project, dubbed COVID-19 Heartware, is aimed at providing these workers online access to medical care through doctor consultations, health education and nutritional tips – factors that have become especially important with the recent spread of COVID-19 across the world.
In an interview with CNA, Wei said that COVID-19 has highlighted how important it was for migrant workers get accessibility to healthcare and BHG is willing to fill that gap
The platform is not catered specifically for workers who have been infected with COVID-19 but the spread of the coronavirus this year has "catapulted" the whole project, he added.
"We don't only see if the person has COVID-19 or not, but what about the person's mental well being or state of social affairs?
"For the workers to communicate this, it's better if we can connect them with doctors who can speak their own language," Wei said.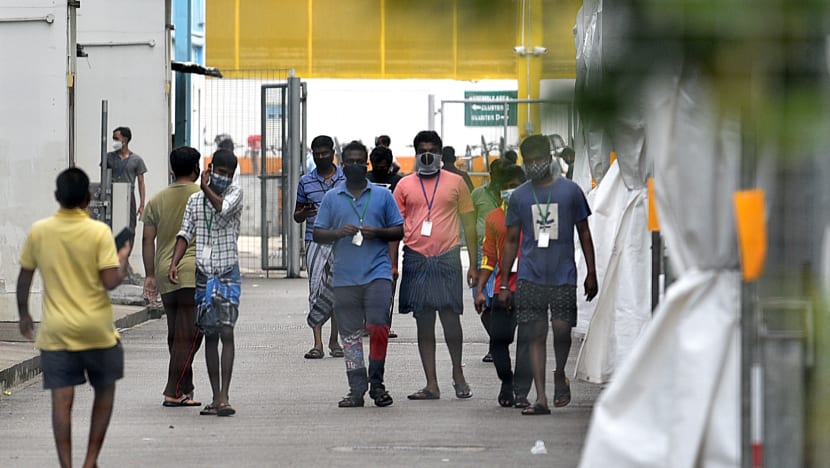 OVERCOMING THE 'LOST IN TRANSLATION' ISSUE
The project gives migrant workers from Bangladesh and Myanmar who are working in countries like Malaysia and Singapore online access to BHG's platform, allowing them to consult doctors from their home countries free of charge.
Wei explained that this access is key to their well being, as they would be better able to communicate feelings of discomfort such as pain in their joints or psychological issues more effectively.
"We need to understand that if they speak to doctors where they are based, things could be lost in translation, lost in culture, so it's very important to address this," he highlighted.
Some might argue that Wei's experience as a fertility expert means he is an unlikely candidate to lead this philanthropic objective to help migrant workers.
Back in 2002, he launched an SMS service that anonymously provided young adults with sex tips but with this project, his communication with clients has little to do with fertility.
However, Wei maintained that it was essentially the same, providing the patient with the psychological, emotional and social well being. He claimed that his experience as a sex guru has given him an in-depth appreciation of why managing a patient is not just about dealing with the disease or illness.
"During the COVID-19 pandemic, migrant workers' psychological and social well-being will be most compromised as they are living in high-risk COVID-19 infection communities with some of their friends passing away or severely affected by COVID-19.
"Without us addressing the bio-psycho-social aspect of the migrant workers, many societies will not be able to leverage the benefits of a total wellness program and therefore unable to move on in their recovery process," he added.

Migrant workers in Southeast Asia have been impacted by the spread of COVID-19. In Singapore, where COVID-19 cases have surpassed 28,000, a large majority of those who tested positive are migrant workers who work in the construction sector.
Even in Malaysia, there have been COVID-19 clusters in migrant workers dormitories near Kuala Lumpur.
Wei stressed that it is the responsibility of the governments and the employers to provide workers with the COVID-19 testing and treatment. But he claims that BHG's programme value adds and helps the workers to recover.
"MY DOCTOR FROM BANGLADESH WOULD UNDERSTAND ME"

For instance, Wei cited how the project could help workers like Morsharof Hossain, a Bangladeshi migrant worker in Singapore.
Morsharof, who was tested positive for COVID-19 and is placed at Singapore EXPO, one of the country's treatment facilities, told CNA that his symptoms included running nose and fever. However, he believed that he was now on the road to recovery.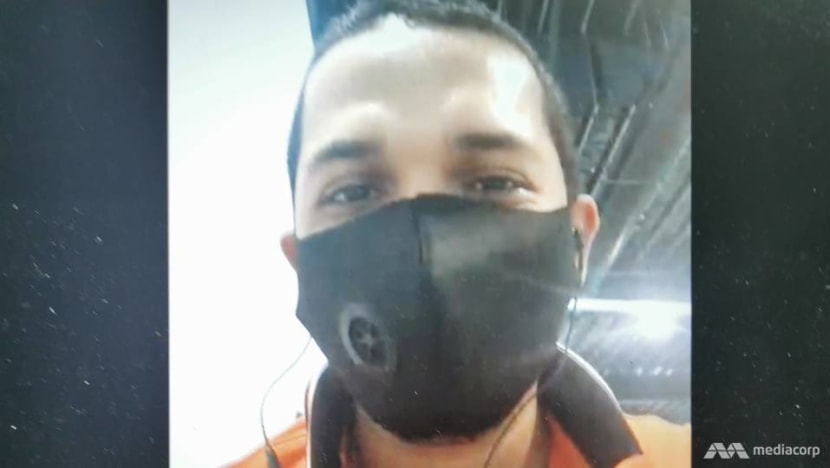 He added that although the treatment provided by Singapore's Ministry of Health was "good", he said that he would feel better if he could speak to a doctor from his home country who could understand him better.
"My doctor from Bangladesh would understand me and it can be quite stressful now. I feel that I might want to go home but I can't now because we have to be in quarantine," he added in broken English.
Wei said that through COVID-19 Heartware, workers like Mosharraf could be connected to doctors from Bangladesh, including Tasnim Soheli, a fresh graduate, who can speak to him without the need for a translator.
"There are millions of Bangladeshi workers overseas, and that's a large amount. During this COVID-19 pandemic, some have not only tested positive but have mental issues like depression, and we have to take care of their social and emotional wellness," she said. 
Wei pointed out that by making such connections for workers, it would help care for them in a way that might have been overlooked before.
"Sometimes society moves too fast. In the developed world, many countries miss basics like providing work-life balance not just for the top executives but also migrant workers," he said.
On how the workers can be part of the project, Wei outlined that all they needed was internet connectivity through their smartphones or through laptops and televisions in their dormitories.
When provided access to the website, workers can schedule for consultations with doctors of their choice.
They will also get access to video content on nutrition and other health tips.
For consultations, a key feature of the platform is to also connect workers with their families, so that the latter can listen in and learn about the condition of their loved ones.
Wei noted that it is important for BHG to work other stakeholders, such as governments and employers, in the future so that these workers do get internet access in their respective dormitories.
BHG has contributed US$200,000 to kickstart the project, hire specialists and fund the creation of the IT platform. 
However, more funds are needed to ensure that more workers can access the platform. Wei said that he would welcome interested sponsors.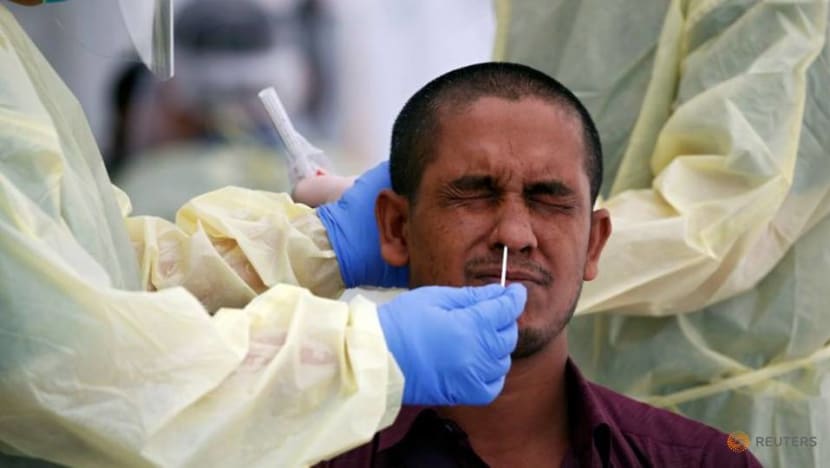 MEDICATION CAN BE DISPENSED BY DOCTORS WHERE MIGRANT WORKERS ARE BASED
When asked how these workers would be dispensed with medication if required, Wei said his project would generally not prescribe any drugs and will leave that to the doctors where the foreign workers are based.
He added that if the local stakeholders are on board with BHG's project, a local doctor may also join the video call and prescribe the necessary medication.
"For instance, a Bengali-speaking doctor, an English speaking local doctor, the Bengali-speaking migrant worker can all be in consultation together. Then they are all in sync with what's the best solution for the migrant worker," he added.
The COVID Heartware project was officially launched in Malaysia last Thursday (May 14), with Singapore and Thailand soon to follow.
Wei said once the project kicks off smoothly in Southeast Asia, he is aiming to extend it to Middle Eastern countries like Saudi Arabia, Qatar and Oman where many migrant workers are also based.
Download our app or subscribe to our Telegram channel for the latest updates on the coronavirus outbreak: https://cna.asia/telegram