South Korean President Yoon travels to US; security ties top agenda amid North Korea tensions
Mr Yoon's high-profile trip will be the first state visit to the US by a South Korean leader since 2011, and will mark the 70th anniversary of the nations' alliance.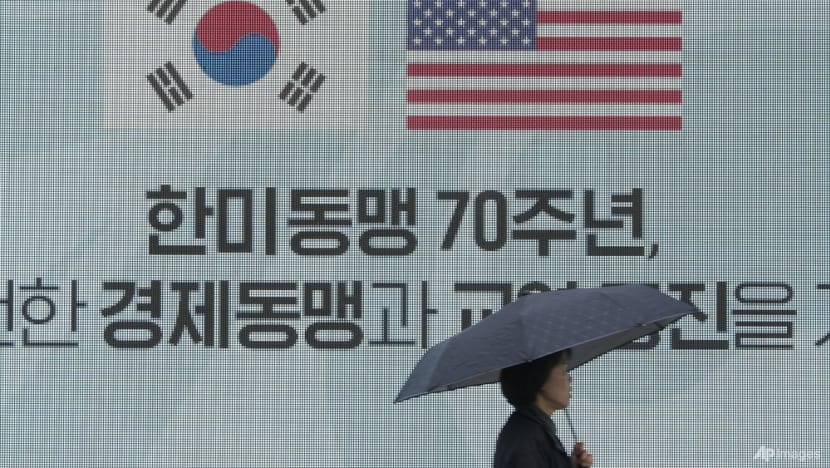 SEOUL/WASHINGTON DC: South Korean President Yoon Suk-yeol arrived in the United States on Tuesday (Apr 25), seeking to bolster security and economic ties amid concerns over its increasingly powerful neighbours.
He is due to meet US President Joe Biden at the White House on Wednesday, where both leaders are expected to discuss countering China's growing dominance, North Korea's nuclear ambitions, and the war in Ukraine.
Mr Yoon's high-profile trip from Apr 24 to 29 will be the first state visit to the US by a South Korean leader since 2011. It will mark the 70th anniversary of nations' alliance.
Analysts believe Mr Yoon wants to leave Washington with firm commitments, as the South Korean public grows increasingly sceptical of reliance on US protection amid military tensions with the North.
A recent poll by the Asan Institute for Policy Studies showed more than half of respondents believed the US would not risk its safety to protect South Korea, said Reuters.
"The state visit by President Yoon needs to be more than just a birthday party," said Mr Danny Russel, vice president of international security and diplomacy at the Asia Society Policy Institute.
"The South Korean people may be less confident in the US' nuclear commitment to South Korea than they have been in the past. So, it is very important for this visit to generate something that is visible, audible and credible," said Mr Russel.
DEFENCE TIES
Among Mr Yoon's entourage is Lieutenant Colonel Kim Jeong-soo.
When North Korea made a surprise attack on the tiny South Korean island of Yeonpyeong in November 2010 – its first act of aggression since the end of the Korean War in 1953 – Mr Kim was defending on the frontlines.
The then-commander of the Marines' 7th Artillery Battery of the Yeonpyeong Marine Unit, along with several other victims of previous North Korean aggressions, were chosen to travel to Washington with President Yoon.
Analysts said the composition of the delegates is a clear indication that security will top the agenda.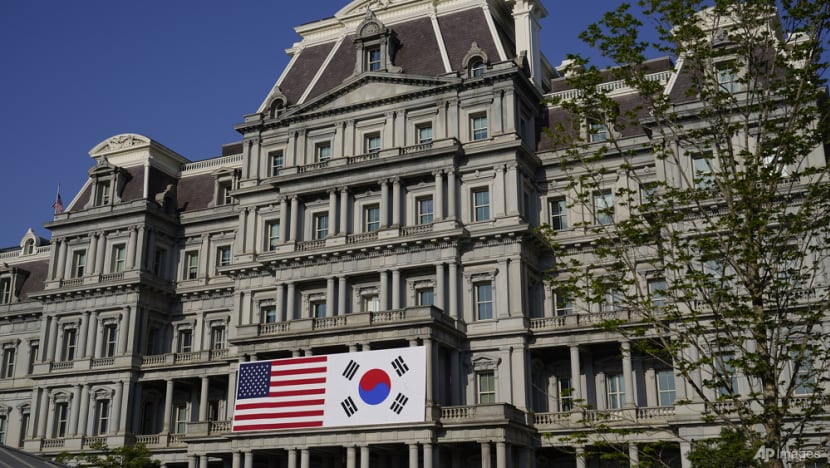 Myongji University's political science professor Shin Yul said he is watching the summit closely to see if the US mentions the possibility of redeploying tactical weapons in South Korea to help the country defend itself, should there be an attack by North Korea.
"I would call it a great success if the visit to the US creates an atmosphere that allows the consideration of the redeployment of tactical nuclear weapons in South Korea," said Prof Shin.
"We have left some space open for tactical nuclear weapons to enter our country. Now, we have to start preparing and I hope this visit will be an important step towards that."
Mr Yoon's visit comes at a time when calls for Seoul to arm itself with nuclear weapons are rising, with a majority of South Koreans in favour of the option as Pyongyang's military ambitions grow increasingly bolder.   
He is also expected to seek President Biden's reassurance that the US nuclear umbrella in the region is effective, Mr Lee Choon-geun, a North Korea policy expert, said.
"The strategy on extended deterrence needs to be very much more concrete," noted the senior research fellow at Washington-based research centre Science and Technology Policy Institute.
"Even if we can't share nuclear weapons, we should look for ways to strengthen information-sharing about US plans for its nuclear assets in East Asia, and use them together if needed."
TECHNOLOGY TIES
The allies' relationship goes beyond defence and deterrence for both leaders. Economic cooperation is also on the cards, including stabilising supply chains and expanding cooperation in a whole host of high-tech areas.
"I hope that the US will … allow more space for joint development on cutting-edge technology, while cooperating more closely to expand into the high-tech industry," said Mr Lee.
Last year, South Korean carmaker Hyundai announced the creation of a US$10 billion electric vehicle and battery manufacturing plant in the US state of Georgia.  
"It really needs to be an alliance that is powered by chips, batteries and clean technology, which really just represents the expansion and the reciprocal nature of the alliance as it is developing," said Mr Scott Snyder, senior fellow for Korea studies at think tank Council on Foreign Relations.
RED CARPET TREATMENT
Washington has planned a splashy reception to honour Mr Yoon and his wife Kim Keon-hee, including a grand welcome ceremony and a lavish dinner, as the Biden administration rushes to reassure Seoul of its support.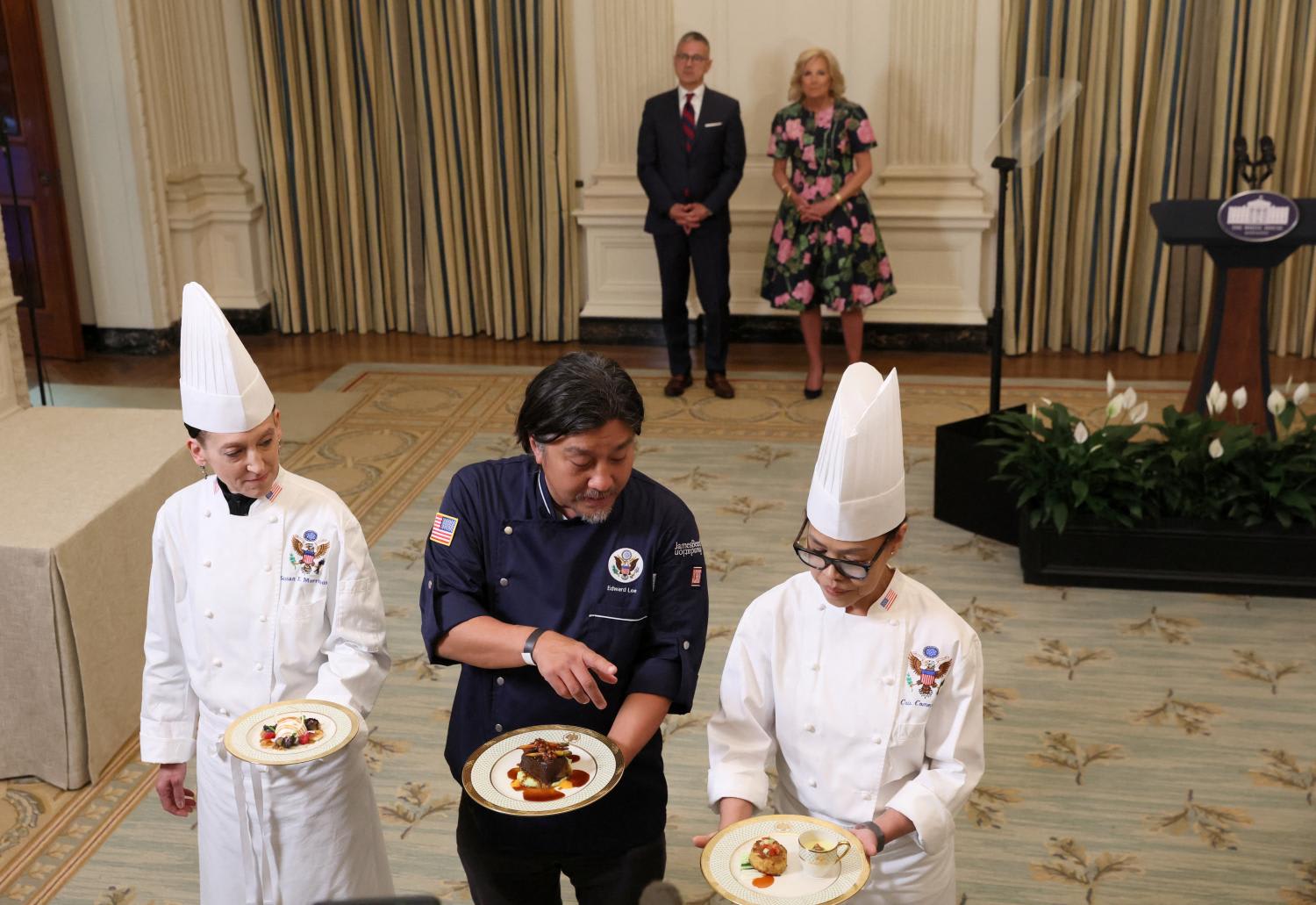 This comes amid controversies that the US has been spying on its allies, including eavesdropping on South Korea.
But while the recent leak of Pentagon documents could cause some awkwardness, most analysts agree it is not enough to undermine discussions.
Aside from bilateral ties, the US has also for years tried to help improve South Korean-Japanese relations following decades of frosty relations over World War II hostilities.
Last month, Mr Yoon became the first South Korean president to visit Japan in more than a decade.
"The US administration must be very pleased that South Korea is taking the initiative under the Yoon government," said Mr Tom Byrne, president of non-profit organisation The Korea Society.
He added that the closer ties are likely propelled by increased concerns about North Korea's weapons development and China's geo-political ambitions in the region.
Mr Yoon and Mr Biden are also expected to discuss more ways to support Ukraine, after the South Korean president signalled Seoul may go beyond its humanitarian and economic aid, and start providing arms to Kyiv.
They will hold a news conference on Wednesday following their summit, and Mr Yoon will give a speech to a joint session of congress on Thursday.
The two presidents will also visit the Korean War Memorial to mark the 70th anniversary of the military pact agreed at the end of the conflict in 1953.