Sri Lankan ice-cream parlour gains fame after surviving brutal conflict
After the end of decades of armed conflict, an ice-cream parlour in war-torn Jaffna has gained popularity among Sri Lankans, thanks to its persistence in remaining open despite the violence.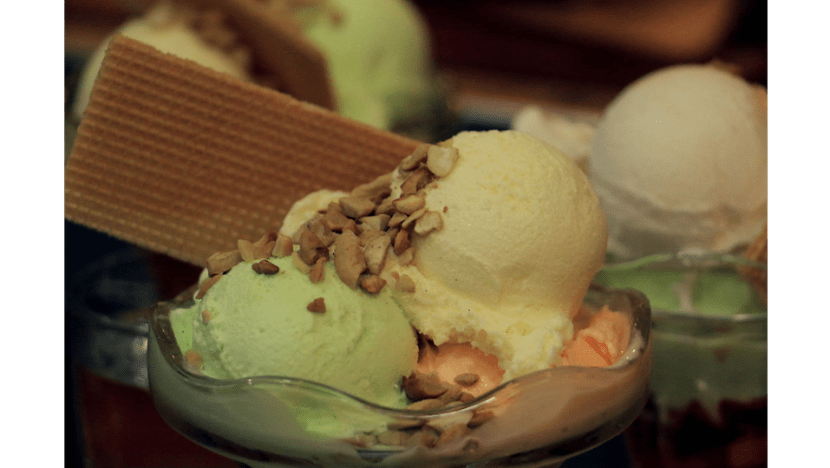 JAFFNA, Sri Lanka: Rio Ice-cream is much revered among ice-cream lovers within and beyond the town of Jaffna, north of Sri Lanka.
The two-storey building on Point Pedro Road is packed with polished wooden tables and chairs that are usually occupied in the evening, when customers flock to enjoy scoops of ice-cream.
"The ice-cream here is very delicious and of top quality. The staff treat us very well too," a regular customer said, before delving a spoon into his ice-cream.
Rio Ice-cream now has four branches in Jaffna and Colombo. (Photo: Pichayada Promchertchoo)
Established in Jaffna in 1970, Rio Ice-cream is well-known for its good quality and friendly price. Its menu features about 30 items including fruit salad and jelly ice-cream; vanilla double cut nut; and the "Sunday Special".
However, when a war broke out in 1983 between the Sri Lankan Government and the Liberation Tigers of Tamil Eelam (LTTE), also known as the Tamil Tigers, Rio Ice-cream was badly affected - but business continued.
"There was a shortage of raw materials," said Rio Ice-cream manager Suren Thambyethurai. "During the shortage, we continued our production. We bought our raw materials at a high price and maintained the quality of our products. We didn't close our ice-cream parlour."
The city of Jaffna, six years after the war between the Government and the Tamil Tigers. (Photo: Pichayada Promchertchoo)
Originally, his customers were the locals in Jaffna. It was not until the end of the war in 2009 that Rio Ice-cream became well-known among visitors from other places.

For many, their trip to Jaffna would not be complete without a stop at its most popular ice-cream parlour.

"My family lives in Sri Lanka. So they know about Rio well and they brought me here once. From there, I continue to like Rio. I've been to a couple of other ice-cream stores but still I like Rio," said another regular customer.

At present, Rio Ice-cream welcomes about 400 customers per day, with four branches operating in Jaffna and the capital Colombo.

"People love our ice-cream," Suren said.
Rio Ice-cream is part of a digital series on Sri Lanka six years after the war. The series will be released daily until Aug 17.