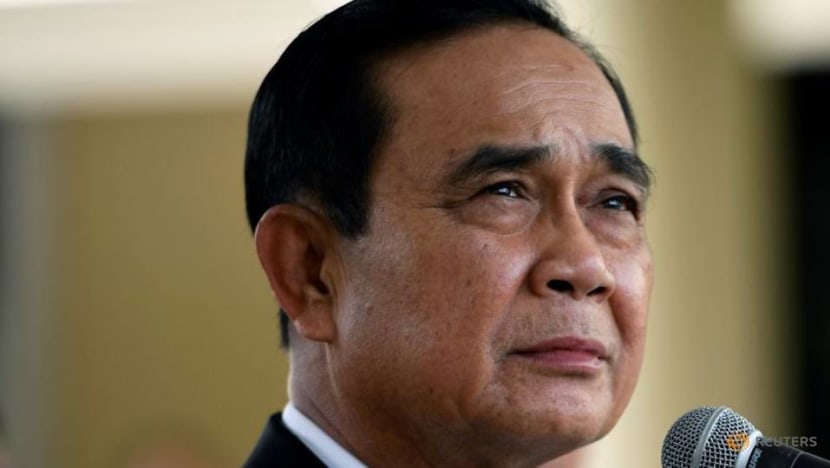 BANGKOK: Thai Prime Minister Prayut Chan-o-cha on Monday (Aug 9) revoked his order to ban the dissemination of information that could frighten the public during the COVID-19 pandemic.
The announcement, published in the Royal Gazette on Tuesday, cited a civil court order to temporarily restrain the enforcement of his order and concluded that it was revoked on Aug 9.
Gen Prayut initially imposed a regulation on Jul 29 to prohibit the dissemination of news or content that could frighten the public or distort information and as a result, cause misunderstanding during the period of emergency and affect the national security, peace and order.
In case of violation of the regulation, the Thai prime minister authorised the Office of the National Broadcasting and Telecommunications Commission (NBTC) to notify Internet service providers so that they could block the content in question. NBTC was also required to inform police for legal action.
The regulation drew strong criticisms from rights activists and journalists in Thailand. On Aug 2, a group of media representatives and human rights lawyers filed a petition to the civil court against the prime minister, seeking the revocation of Gen Prayut's order.
The court later ruled that the prohibition resulted in "a superfluous and unnecessary deprivation of people's right and freedom". It also ruled that the authorisation to suspend Internet services was contrary to the law, and acknowledged the importance of Internet access during the COVID-19 pandemic.
"Furthermore, such Article is not limited to the suspension of internet services provision in one specific act, yet extending such suspension to a future act," the court said in a press release.
"Such Article, as a result, hinders the communication and dissemination of information not having malicious intent."
The court issued a temporary restraining order and preliminary injunction to suspend the enforcement of the said regulation.