Thailand weaves colourful future for ethnic hill tribes through textiles
Ethnic minorities in northern Thailand capitalise on their weaving skills as they pave the way for a brighter future.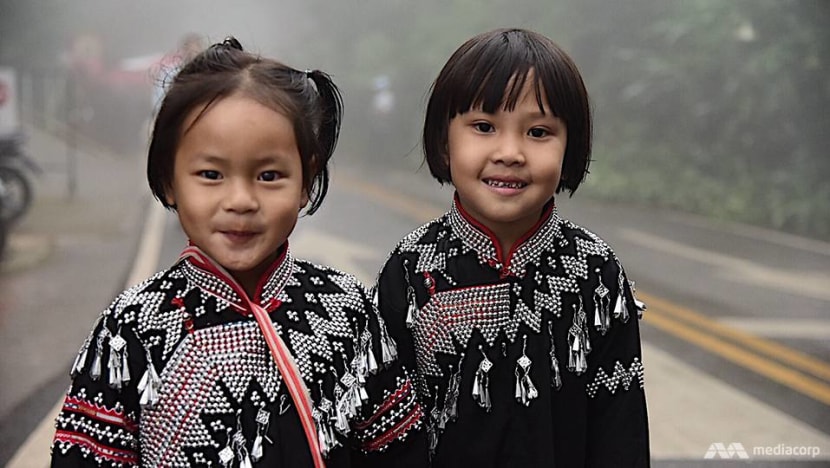 CHIANG RAI, Thailand: It was perhaps only natural for young ethnic Tai Lue women to learn weaving to help their marriage prospects.

"My mother told me if I don't know how to weave, no man would ever marry me," said Kham Takhamching with a chuckle as she recalled her childhood in a remote village in rural Chiang Rai more than five decades ago.

Like many ethnic minorities in Thailand then, Kham lived in a small impoverished community with no road, electricity or clean water. Everyone in her village struggled to survive, either on slash and burn agriculture or by working in opium fields. 
"I worked on a farm for two cents a day," Kham said. "Back then our people only knew how to grow opium, rice and corn, besides raising chickens and pigs."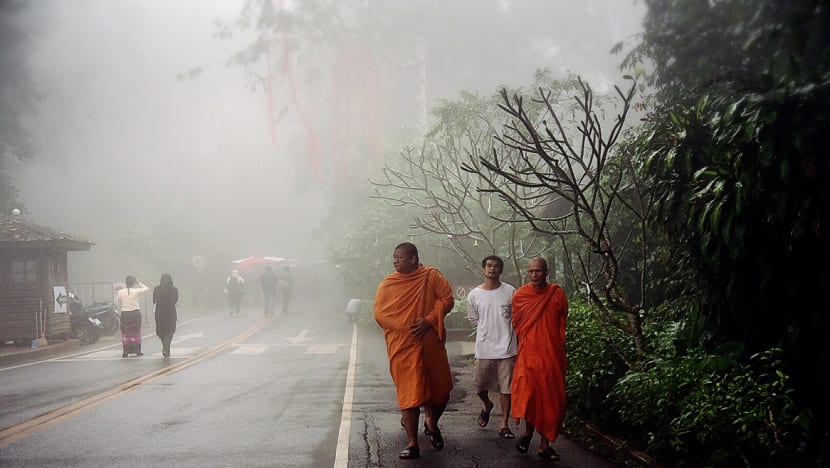 What Kham's mother might not have known when she persuaded her daughter to weave was that her words would later help the young girl escape poverty and become a respected teacher at a prominent weaving centre under royal patronage.

Now a mother of three, Kham enjoys a stable income from weaving and teaching at the handicrafts training centre of the Doi Tung Development Project – a brainchild of Her Royal Highness Princess Srinagarindra, the late Princess Mother of Thailand.
Launched in 1988, the project was aimed at transforming poor communities on Mount Doi Tung into sustainable and self-reliant societies. Over the past 40 years, it has helped many ethnic minorities replace their opium fields with an economic forest and capitalise on their local wisdom, including traditional textile arts.

Today their hand-woven textiles fetch high prices both at local and international fashion markets.

"Everybody is so happy because we're earning enough to support our family," Kham said. Behind her, dozens of spinning wheels and looms spread across the spacious workshop. It was full of skilled artisans, spinning colourful threads and weaving exquisite textiles.

There is no need to grow opium anymore. 

CULTURE THROUGH TEXTILES

In the past, weaving was more a way of life for ethnic minorities in Chiang Rai than a source of income. As their communities developed, the purpose of this traditional art form also changed.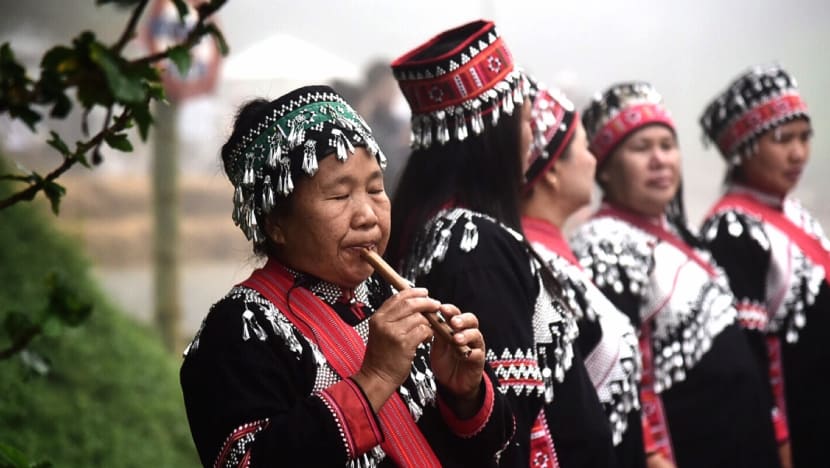 Away from the Doi Tung training centre, tribal communities are weaving for tourism.

"Many tourists visit our village and want to buy our traditional outfits," said Saengsuri Chalermthiemthong from the Karen tribe.

"That's how we started weaving for sale."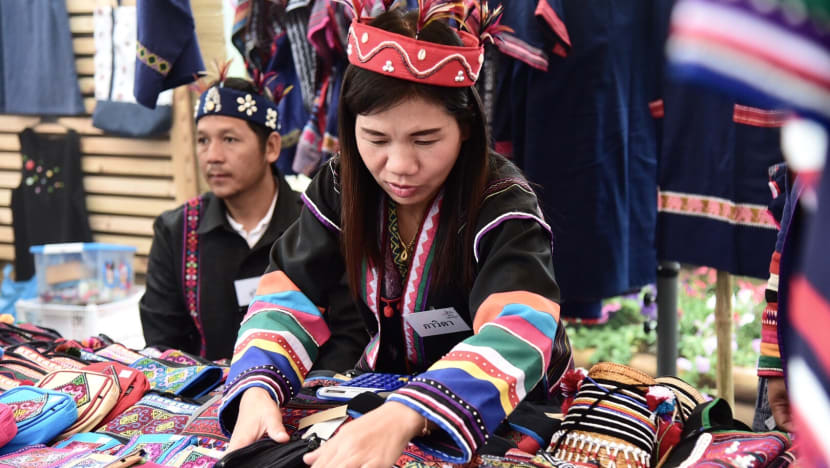 According to Saengsuri, her people used to weave because they could not afford clothes. Women would often sit at a traditional bamboo loom to weave cotton into shirts and trousers for their father, husband and children. All that changed when development reached her village and tourists started pouring in.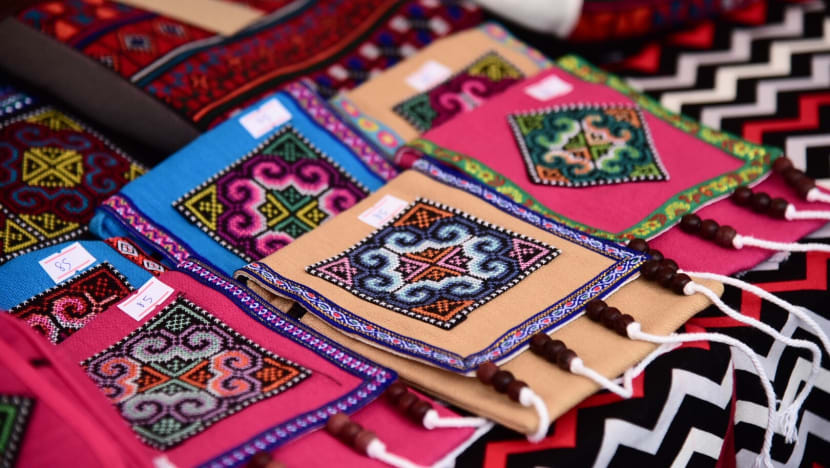 WEAVING THROUGH TRANSFORMATION 
Over the years, weaving has changed the lives of many ethnic minorities in northern Thailand. Many of them have found jobs at the Doi Tung handicrafts training centre, which also houses other career development facilities such as a mulberry paper workshop, a ceramics factory and a coffee roasting plant. 
However, some tribespeople have become entrepreneurs of thriving textile businesses. One of them is Suporn Asawaphithakkhiri.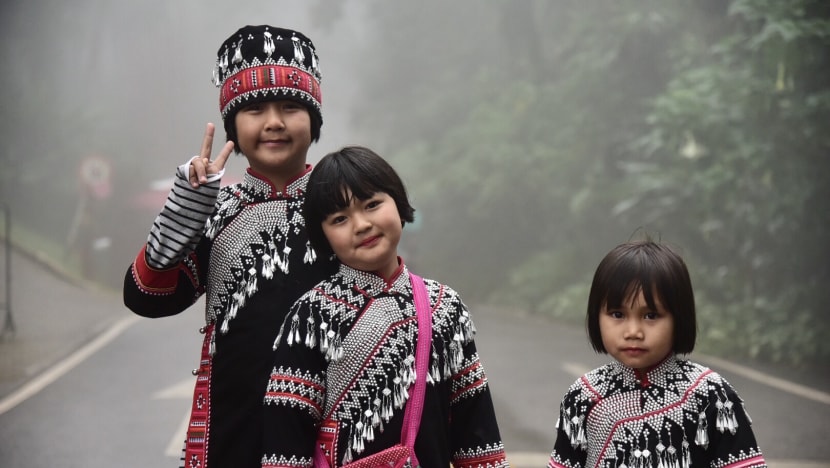 Born in Xishuangbanna on the southern tip of China's Yunnan, Suporn considers Thailand home. The country gave her opportunities to leave poverty and build a new life with threads and loom.

When she came for adult education at Mae Fah Luang University in Chiang Rai, the young Suporn did not know how to weave or speak the local language. 
"I cried every day because it was very difficult," she said.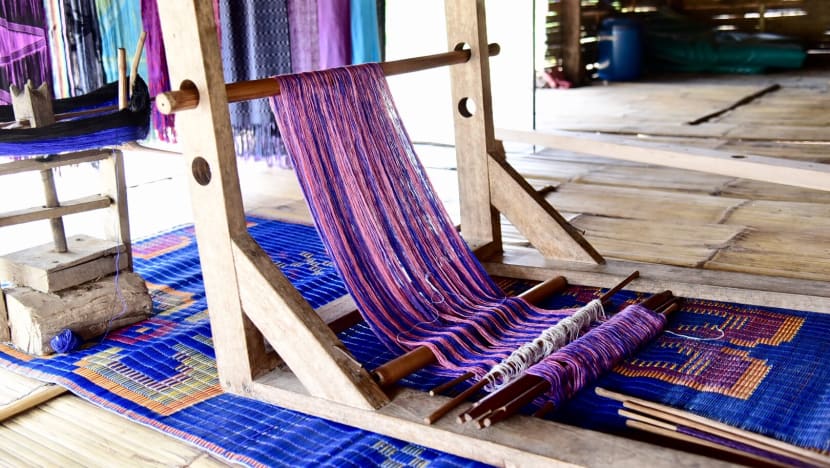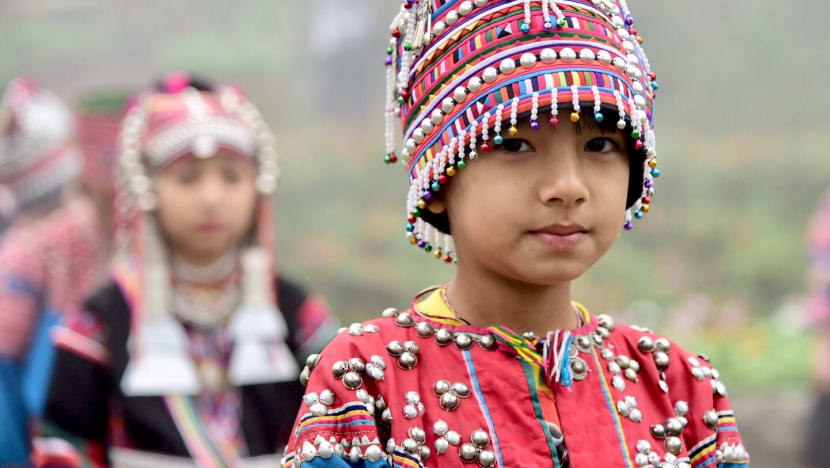 Suporn supplied the royal project with her hand-woven textiles before opening a small shop on the roadside, where she continued the production with help from other weavers and the project's staff.

Today, her business has grown into a large wholesale clothing store offering a variety of traditional outfits and accessories of the local tribes. She also hires local artisans to help with the production, which not only supplies high-quality merchandise to the local market but also the United States and China.

"I'm proud of myself because I started from zero, with no experience or skills. Thanks to the Princess Mother and her staff, I can earn a living and my life is much better now," said the entrepreneur.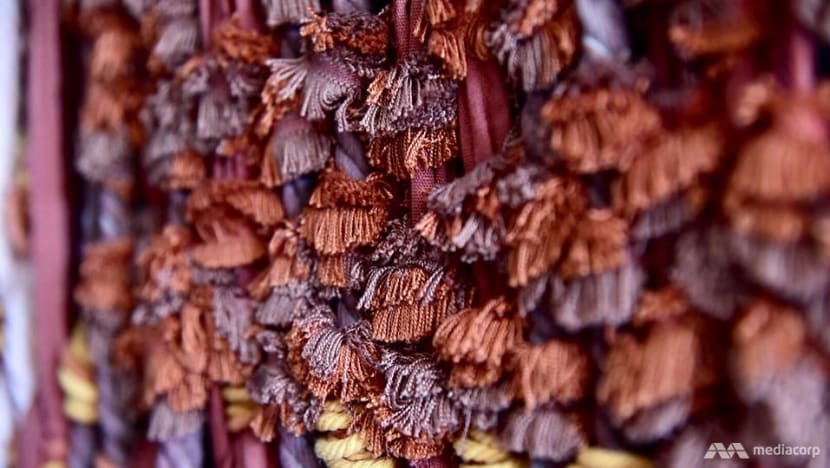 Back on Doi Tung, Kham is checking the patterns on newly woven fabrics. Since she joined the project, she has helped many young girls secure a sustainable career and earn regular income by teaching them how to weave.

"I teach them slowly, guiding their hands and feet on the loom," she said.
"My life was difficult before. So I understand them and really want to give them an opportunity for a better life like I was given in the past. And I'll continue weaving until I have no strength left to do it."
For more on this and other projects around Southeast Asia, watch Tapestry: The Heart of ASEAN on Toggle.