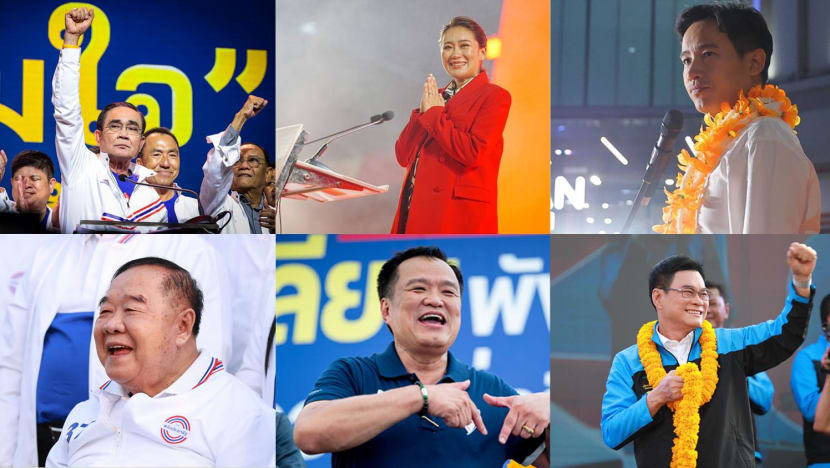 BANGKOK: Thailand is set to hold a general election on May 14, when about 52 million eligible voters will be able to cast their ballots to elect 500 members of the House of Representatives. 
Four hundred members of parliament will be chosen in constituency elections. The other 100 will be elected from the national party lists – a type of proportional representation where multiple candidates are elected from a list prepared by their respective parties, based on the total votes the party receives.
A prospective prime minister must be approved by more than half of the combined 750-member assembly, which also includes 250 members of the Senate.
As a result, a political party needs to garner at least 376 votes in a joint sitting – either from both Houses or only from the Lower House's 500 members – in order for its candidate to win the premiership and form the government. 
With about two-and-a-half weeks until election day, political campaigns are in full swing as thousands of candidates across the country try to woo voters. 
CNA takes a look at some of the key prime ministerial candidates who could emerge as Thailand's next leader.
PRAYUT CHAN-O-CHA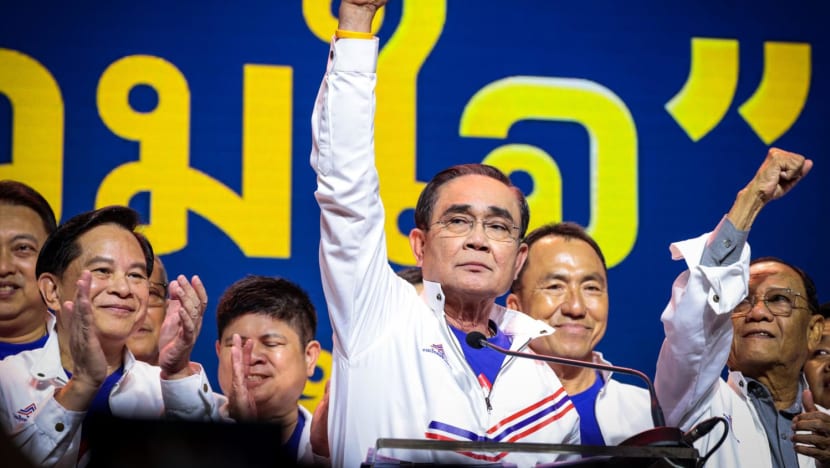 Thailand's incumbent Prime Minister Prayut Chan-o-cha is running under the banner of a new party called United Thai Nation, hoping to stay on in power after more than eight years in the job.
The 69-year-old retired general became prime minister in 2014 after leading a coup d'etat to overthrow Yingluck Shinawatra's democratically elected government. His military junta ruled Thailand for nearly five years before a general election was held in 2019 under a new constitution written by a military-appointed committee. 
At that time, Prayut was the sole prime ministerial candidate of the pro-junta party Palang Pracharat. The party managed to form the government with its political allies, although it was the Pheu Thai Party that had a majority of seats in the Lower House.
Prayut has led Thailand for more than eight years since he seized power, and this could pose a serious problem for him if he is re-elected.
Under Thailand's constitution, a prime minister can only serve for eight years. Although the Constitutional Court ruled that Prayut's term in office only began in 2017 – when the current constitution was promulgated – the retired general will not be able to finish a four-year term if he gets re-elected because he will reach the eight-year limit in 2025.
Prayut was put to the test throughout his tenure as prime minister. His administration was faced with months-long protests by Thai youths demanding his resignation, a new constitution and reform of the monarchy. The country was also hit by the COVID-19 pandemic, which led to vaccine shortages and a profound impact on the economy. 
Still, the incumbent prime minister enjoys strong support from conservative Thais. According to an opinion poll conducted by the National Institute of Development Administration (NIDA) on Apr 16, Prayut came in third place with 13.6 per cent of the vote. 
The poll had asked 2,000 respondents nationwide which prime ministerial candidates they would support. 
Besides Prayut, the United Thai Nation Party also nominated its leader Pirapan Salirathavibhaga as a second prime ministerial candidate. Its key policies aim to improve public welfare, support farmers, and reduce the cost of living through subsidies and allowances.
PAETONGTARN SHINAWATRA
Commonly known by her nickname Ung Ing, Paetongtarn Shinawatra is a prominent candidate from Thailand's biggest party Pheu Thai.
Although new to politics, the 36-year-old has rapidly gained support from Thais in a race for the country's top job. She is the youngest daughter of former prime minister Thaksin Shinawatra, who was ousted from power in a military coup in 2006 and currently lives in exile in Dubai, United Arab Emirates.
The Shinawatra family has close ties with the Pheu Thai Party – a reincarnation of Thaksin's old political group Thai Rak Thai, which was dissolved in 2007.
If Pheu Thai wins enough seats and gets to form the next government, Paetongtarn is tipped to become the third Shinawatra to lead Thailand after her father and aunt – Yingluck – whose democratically elected government was toppled by a military coup in 2014 led by then army chief Prayut. 
Recent polls showed Paetongtarn as the most preferred prime ministerial candidate in the upcoming election. On Apr 16, an opinion poll by NIDA put her in the top spot with 35.7 per cent.
Paetongtarn, who is pregnant with her second child, has been campaigning in various provinces to promote Pheu Thai's policies. 
They range from a minimum monthly household income of 20,000 baht (US$580) and the distribution of 10,000 baht to each Thai aged 16 and above via a digital wallet system, to solving air pollution problems and abolishing conscription.
Besides Paetongtarn, the Pheu Thai Party also fielded two other prime ministerial candidates: Property tycoon Srettha Thavisin and former attorney-general Chaikasem Nitisiri.
PITA LIMJAROENRAT
Pita Limjaroenrat is the leader and sole prime ministerial candidate of the Move Forward Party.
The 42-year-old abruptly rose to the political leadership three years ago after his former party Future Forward was dissolved.
On Feb 21, 2020, the Constitutional Court ruled to disband the Future Forward Party over an election loan from its leader Thanathorn Juangroongruangkit to finance its political campaign. Its 16 executive members, including Thanathorn, were also banned from political activities for 10 years. 
Before joining politics as an opposition member of parliament in 2019, Pita held senior corporate roles with Grab Thailand and a family business. 
His Move Forward Party has been a vocal critic of the military's role in politics and monopoly in business sectors. It runs on a progressive platform and pushes for reforms.
Its policies include the drafting of a new constitution to replace the current one, which was promulgated in 2017 under the junta led by Prayut.
The party also campaigns for the abolition of conscription, annual increase of the minimum wage, reduced carbon emissions, and election of provincial governors instead of appointment by the central government. 
Pita appears to be gaining popularity among Thai voters. In the opinion poll published by NIDA on Apr 16, he emerged as the second-most preferred prime ministerial candidate after Paetongtarn, with 20.25 per cent.
PRAWIT WONGSUWON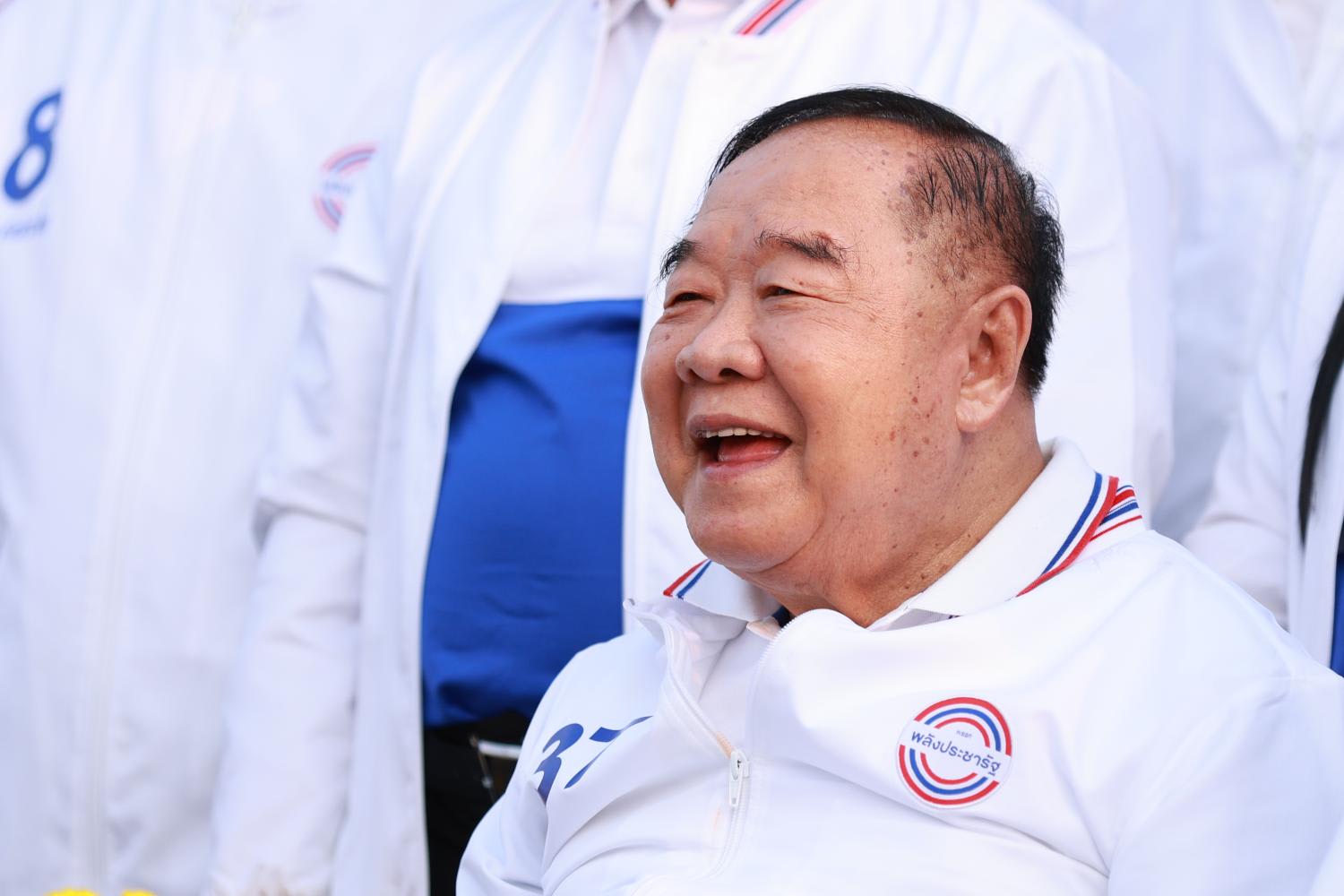 Incumbent deputy prime minister Prawit Wongsuwon is running for the premiership under the Palang Pracharat Party.
The 77-year-old former army chief was a key member of the military junta that seized power from Yingluck's democratically elected government in 2014.
Prawit was involved in a luxury watch scandal while serving as deputy prime minister and defence minister in the post-coup military government. 
The retired general had been spotted wearing several expensive watches but the items were not listed in his asset declaration submitted to the National Anti-Corruption Commission. He later explained that he had borrowed them from a dead friend and was acquitted of corruption charges.
His Palang Pracharat Party campaigns for unity among Thais and improved public welfare. Its policies also include cutting fuel, cooking gas and electricity costs, providing financial aid for the elderly and pregnant women, tackling poverty, and reducing inequality.
ANUTIN CHARNVIRAKUL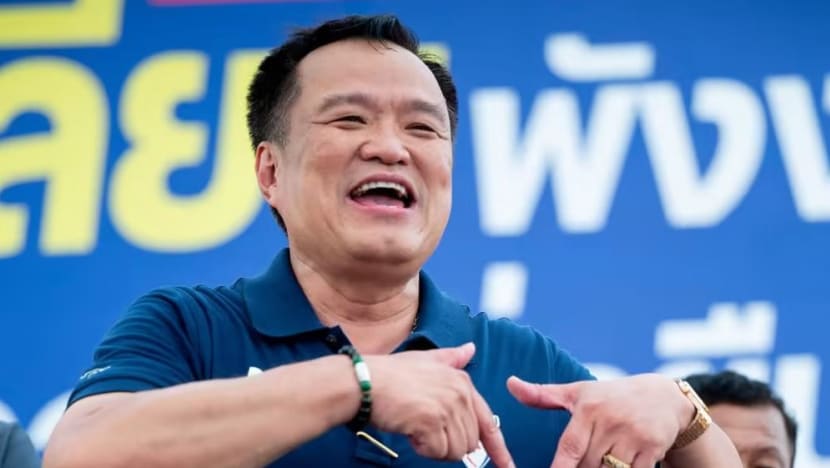 Anutin Charnvirakul, 56, is the only prime ministerial candidate from the Bhumjaithai Party. 
He is Thailand's incumbent deputy prime minister and health minister who played a key role in the mitigation of the COVID-19 pandemic and the legalisation of cannabis to promote it for medical and health purposes in the country. 
Legalisation of cannabis, which took place in June 2022, was Bhumjaithai's key policy in the previous election. It is now legal in Thailand to buy and sell cannabis plants, their parts such as buds and leaves as well as extracts.
The use and sale of products from the plant have expanded in the country since cannabis was decriminalised. However, there are signs that both Thais and foreigners are using it for recreation instead of for medical and health purposes. 
Anuthin came eighth in NIDA's poll with 2.55 per cent of the vote. His party's policies include developing the tourism industry, providing more medical support for cancer and kidney patients across Thailand, improving farmers' livelihoods through contract farming, and promoting clean energy. 
JURIN LAKSANAWISIT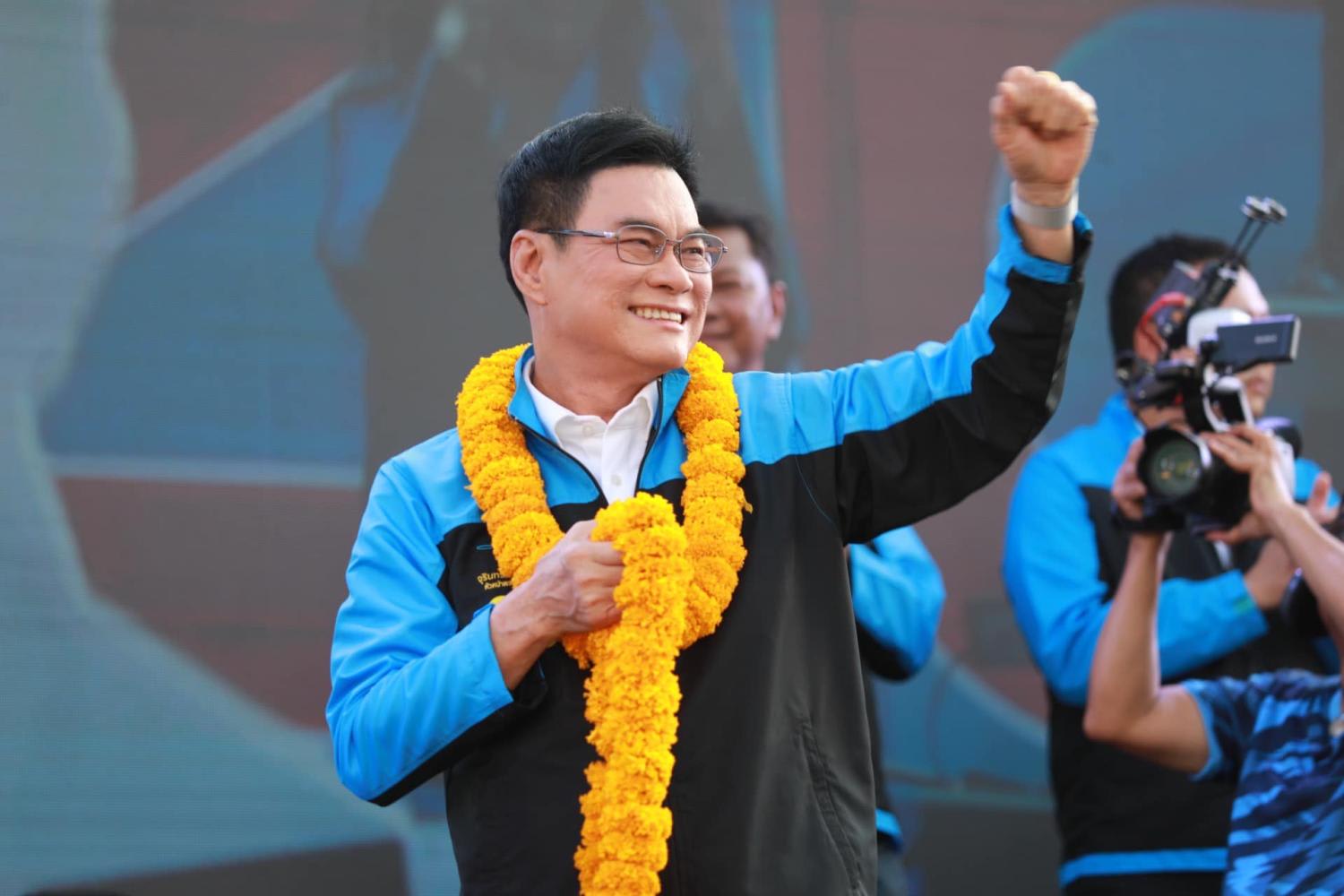 Incumbent deputy prime minister and minister of commerce Jurin Laksanawisit is running as the sole prime ministerial candidate for Thailand's oldest party, the Democrat.
He replaced Abhisit Vejjajiva as party leader in 2019 shortly after the previous general election and the latter's resignation due to the party's poor electoral performance. 
The Democrat Party's policies for the upcoming election include financial aid for farmers and fishermen, guaranteed crop prices, free health checks, and increasing the competitiveness of small and medium enterprises in Thailand.
In NIDA's poll on Apr 16, Jurin came ninth with 2.20 per cent of the vote.