Commentary: Political dealmaking will determine the winner and twist outcomes in Thailand's election
The trajectory of the next Thai government will depend on post-election coalitional configurations, not policy pledges, say an ISEAS-Yusof Ishak Institute researcher and a political science observer from University of Michigan.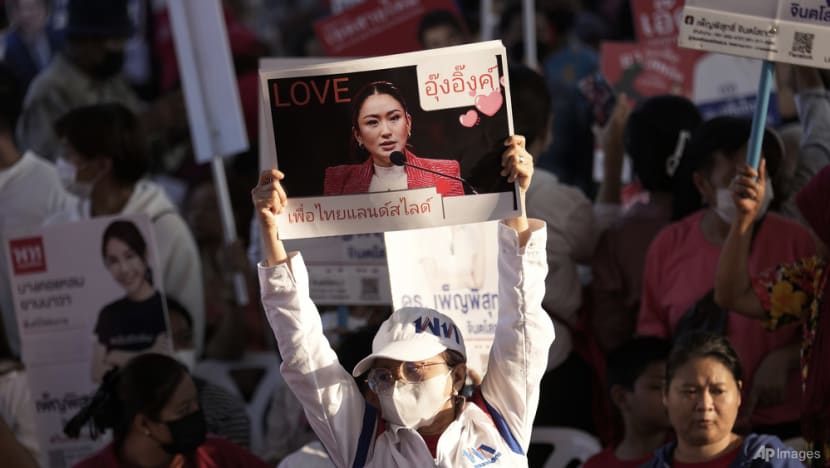 SINGAPORE: With Thailand's House of Representatives dissolved and the next general election scheduled for May 14 this year, Thai political parties are competing to outdo each other with populist policy pledges.
To bring about the first transition of power in nearly a decade, Pheu Thai has vowed to double daily minimum wages to 600 baht (about US$17.50) by 2027. In response, Palang Pracharath (PPRP) has pledged to raise the state welfare card scheme monthly allowance from 600 to 700 baht.
The Prayut-led United Thai Nation Party (UTN) has promised to raise this allowance even higher, to 1,000 baht. Essentially, these moves have created the widespread impression that parties are competing for votes primarily by offering government handouts.
This turn of events demonstrates how the model that former prime minister Thaksin Shinawatra pioneered over two decades ago - economic populism - has become a standard practice across all the political parties.
Yet, policies alone will not determine the winner of the May 14 election nor will the policies implemented by the post-election government necessarily align with what political parties have proposed. Instead, backroom political dealmaking will play a pivotal role in solving the conundrum of which party will lead the next government.
GUNNING FOR ALLIANCES
Only one party, Pheu Thai, has a credible chance of gaining a majority in the 500-member House but among the major parties, it is least likely to lead in forming a viable governing coalition.
In a landscape where the unelected 250-member Senate, which voted en masse for General Prayut in 2019, will join  500 MPs in selecting a new PM, even a Pheu Thai majority would not guarantee that it can assemble a working coalition. This is mainly because the Senate is unlikely to support a prime minister candidate running under Pheu Thai's banner.
To secure at least 376 out of 750 votes in parliament, politicians across the political spectrum must form makeshift alliances, setting aside policy priorities and ideological differences in marriages of convenience. This trend is already foreshadowed by large-scale party hopping and the blurring of ideological divisions among major Thai parties.
Thailand's future public policy trajectory will therefore depend heavily on the characteristics of the post-electoral coalition government, whose composition will likely be subject to the whims of political dealmakers. While Thai voters can influence the parties' relative electoral performance, voters' preferences may not be reflected in the post-election coalition configurations.
We predict that three scenarios are plausible: A "status quo" scenario, where an amalgamation of conservative-leaning, pragmatic, and small parties from the current government reassemble a "new" government; an "opposition landslide" outcome, that swaps the current government for the opposition; or "a political crossover" where key parties from the current government and opposition team up to form a new "national reconciliation" government.
The "status quo" will likely see General Prayut or General Prawit become prime minister with support from the UTN, PPRP, Bhumjaithai (BJT), Democrat, and smaller parties, with full backing from the Senate.
Like before, most parties would be unlikely to implement their policy promises due to coalitional and factional infighting. Eastern Economic Corridor projects that are already underway will likely continue without disruption. However, with the BJT as the largest party in such a coalition, it is possible that the real policy centerpieces of the next government will involve implementing regulations on cannabis and settling ongoing disputes regarding the construction of the Orange Line's western extension.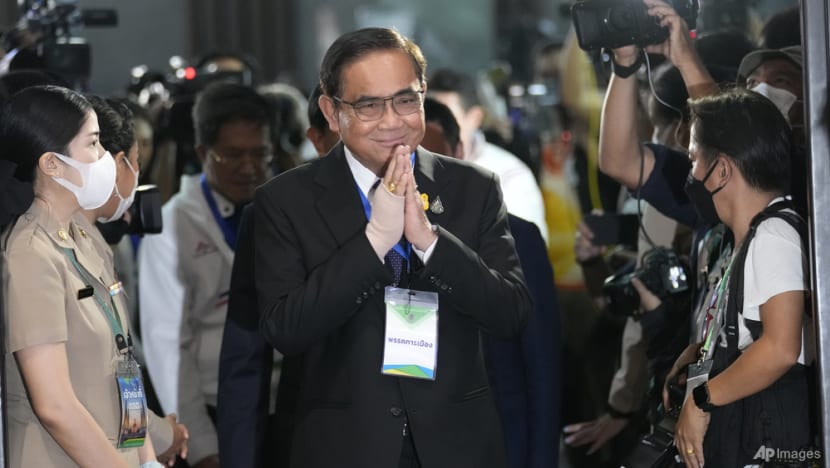 WHAT WOULD A PHEU THAI LEADERSHIP LOOK LIKE?
In the unlikely scenario that Pheu Thai wins by a landslide, effectively shutting down the Senate's vote, either real-estate mogul Srettha Thavisin or Thaksin's daughter, Paetongtarn Shinawatra, would be prime minister.
The Cabinet would consist of a mix of business and technocratic elites with ties to the Shinawatras, and a handful of representatives of provincial factions or families who lend their electoral support to Pheu Thai, at least initially.
The Cabinet may also include new members driven by progressive ideology and a welfare state agenda, drawn from the Move Forward Party. However, it is unlikely that the MFP's push to amend Article 112 on royal defamation or to reform the military will be successful under Pheu Thai's leadership. Pheu Thai may prefer to govern without further upsetting the Thai conservative establishment, especially with a Shinawatra scion as prime minister.
The focus of this new government's agenda will likely be on policies aimed at stimulating the economy and improving the well-being of the grassroots and working class, who are the core supporters of Pheu Thai.
However, such a government would also be one that might generate the greatest instability, especially if Paetongtarn becomes prime minister.
The Shinawatra name alone is radioactive to conservatives. It is worth remembering that the 2014 military coup occurred under the Pheu Thai-led coalition government of Yingluck Shinawatra. Yingluck's government precipitated paralysing street protests after attempting to ram through a comprehensive amnesty Bill that could have facilitated Thaksin's return to Thailand.
A "CROSSOVER SCENARIO"
Finally, a "crossover" scenario would involve the possible but often refuted combination of Pheu Thai and the PPRP, with other smaller parties such as Prachachat and Chartthaipattana, but excluding the MFP.
General Prawit, who played a key role in selecting senators, has rebranded himself as a force for reconciliation. As part of an attempt to transform the PPRP into a vehicle for transcending the current political divide, Prawit recently declared that a Palang Pracharath government would set up a committee to select "the best of every political party's policies" because "the politics that is in my heart is one where no one wins completely and no one loses totally".
Prawit's underlying message is that the PPRP, under his leadership, is open to working with anyone regardless of ideological orientation. This includes Pheu Thai, which may need the PPRP's support if it does not win by a sufficient margin.
If the crossover scenario occurs, Pheu Thai would likely control most Cabinet portfolios, leaving a few key ministries, potentially significant ones such as the Interior, Defence, and/or the Deputy Prime Minister position overseeing the Thai police, to General Prawit.
These concessions would serve as an internal check and balance on Pheu Thai's dominance. Constitutional reform, specifically the amendment of Section 256 of the 2017 Constitution (governing constitutional amendments), would be more likely with General Prawit's collaboration, as the support of at least one third of the Senate is required. This could open the door to further democratic reforms.
It is too early to tell which of these configurations or other scenarios will come to pass. However, the policy pledges highlighted in each party's platform will not directly determine these political configurations or translate into policy outcomes that accurately mirror Thai voters' preferences. In short, Thailand's current policy trajectory - already fragmented, incoherent, and fraught with instability stemming from intra-coalition rivalry - will continue.
Napon Jatusripitak is Visiting Fellow in the Thailand Studies Programme, ISEAS - Yusof Ishak Institute. Ken Mathis Lohatepanont is a PhD student at the Department of Political Science, University of Michigan. This commentary first appeared on ISEAS-Yusof Ishak Institute blog The Fulcrum.