Meet khao soi, the Thai creamy noodle dish that topped an online ranking for world's best soup
Last month, khao soi beat 99 other soup dishes from around the world to top the rankings on TasteAtlas, an online food guide for travellers.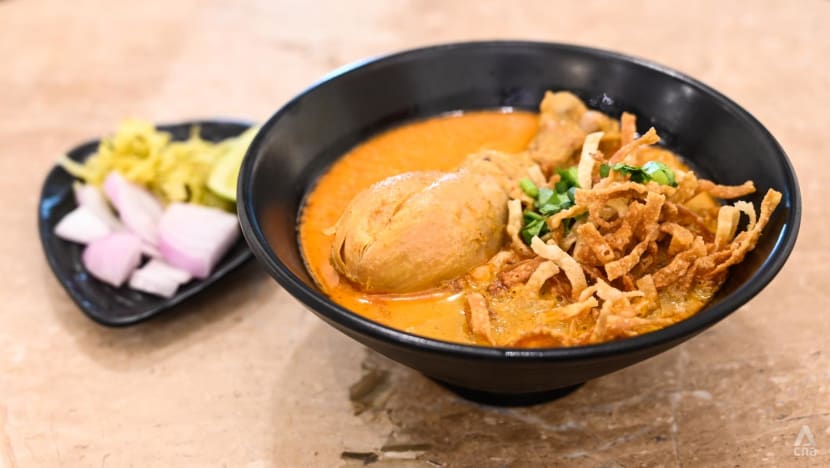 BANGKOK: There has been hype surrounding a creamy noodle soup dish from northern Thailand called "khao soi". 
Last month, it was ranked as the best soup in the world on TasteAtlas - an online travel guide focusing on food and featuring reviews as well as recommendations from culinary professionals and critics around the world.
Besides grading the world's best soups, the portal has previously ranked top 100 best dishes worldwide, best desserts and best seafood dishes among others. The rankings are based on ratings by the site's users.
With a score of 4.9 out of 5, the mildly spicy dish from Thailand beat Cullen skink, which is a Scottish smoked haddock soup, as well as the Japanese ramen in a soup ranking featuring 100 of its kind.
The result of the rankings was shared by the Tourism Authority of Thailand via social media.
Although the origin of khao soi in Thailand is unclear, it is believed that the dish originated in the north of the country under the influence of Chinese Muslims who migrated from Yunnan in southwestern China via Myanmar and Laos.
It also bears close similarities to a classic dish in neighbouring Myanmar called "ohn no khao swè", which comprises noodles, chicken and coconut curry soup.
In Thailand, khao soi is a local specialty of Chiang Mai. It usually comprises egg noodles and braised beef or chicken in spiced coconut soup, topped with crispy noodles, fresh spring onion and coriander.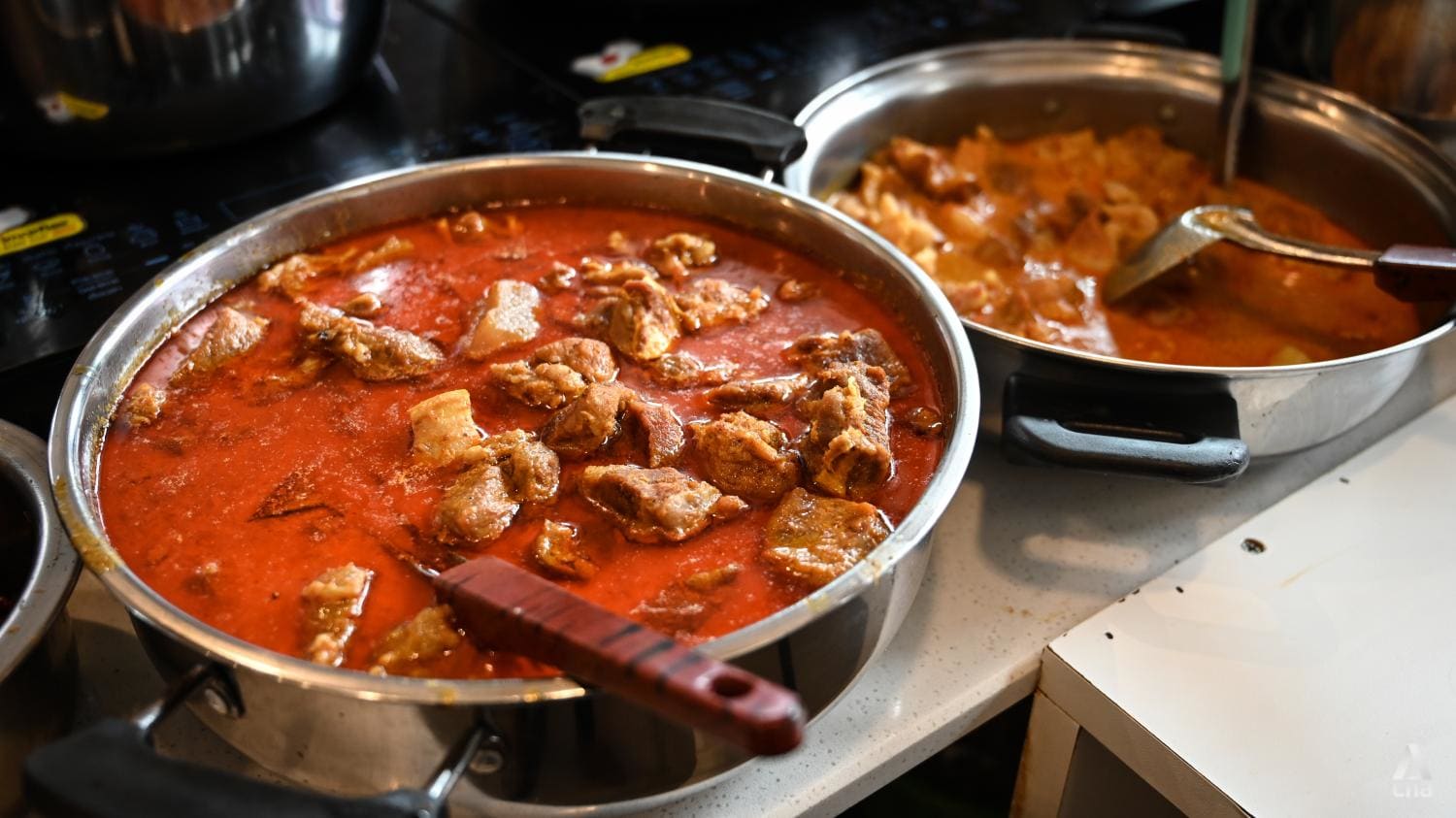 A bowl of khao soi will not be complete without its condiments: raw shallots, pickled cabbage and a slice of lime.  
"These three things have to be added to cut the richness," said Wanida Mahadilok, whose family runs one of the oldest khao soi joints in Chiang Mai.
The northern province is home to several shops that have been serving the popular noodle soup for decades. 
One of them is Khao Soi Lamduan Fa Ham, which has been offering generations of customers its signature khao soi since World War II.
The original branch in the Fa Ham sub-district was set up in 1943 by Wanida's mother, Lamduan. Back then, customers would sit and slurp the noodle curry under longan trees in Lamduan's orchard by the Ping river as the war raged.
"I remember my mother telling me that when she was serving khao soi to customers, sometimes bombs would be dropped in the area. So, at her house, the was a bomb shelter and her customers would have to run there when that happened," Wanida told CNA.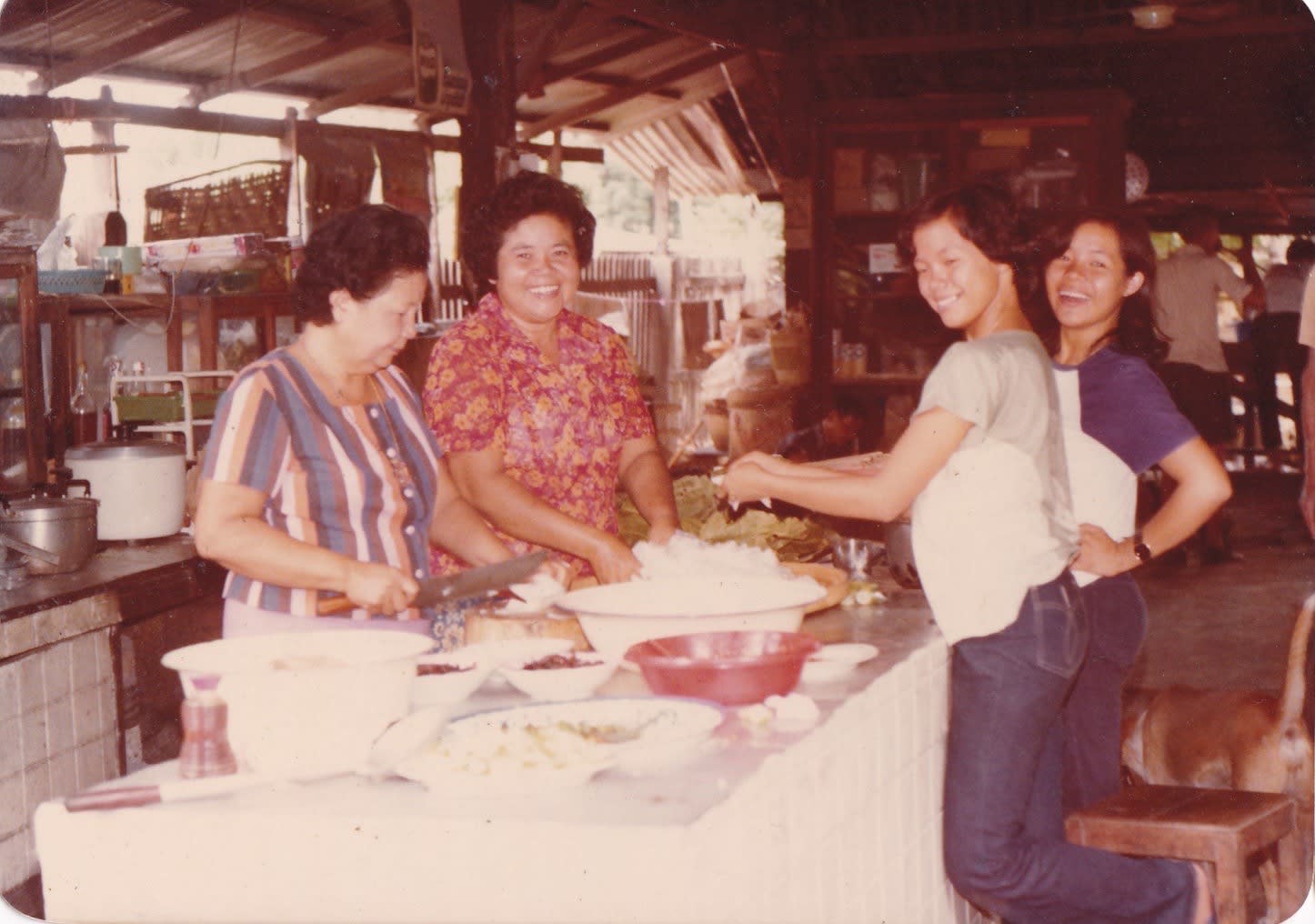 Initially, the shop did not serve khao soi but flat rice noodles in clear soup. According to Wanida, her mother only began to make khao soi after her customers taught her how to make the noodles the way they liked to eat them. Many were ethnic Chinese Muslims from Yunnan.
Later, the clear soup was replaced by a silky coconut broth spiced up with aromatic red curry paste. Lamduan's recipe was a result of her love for cooking and creativity, which led her to experiment with different ingredients and flavours before achieving a rendition of khao soi that would later become a local favourite.
Over time, the beautiful and complex flavour of khao soi permeated Chiang Mai's culinary scene. Its popularity has spread to other parts of Thailand, including the capital Bangkok, where a number of restaurants have the dish on their menu.
Khao Soi Lamduan Fa Ham also operates a few branches in Bangkok. Its new outlet on Ban Tad Thong road is often packed with customers.
Since the noodle soup clinched the top spot on TasteAtlas' best soup rankings, Wanida noticed the business has recorded an increase in customers.
"It comes complete with the aroma and richness in one bowl, unlike other noodle soup dishes that require seasoning. For khao soi, everything is already there. You hardly need to season it at all," said customer Nattamon Chanaboon. 
She told CNA that her friends from abroad also love khao soi and want to eat it whenever they come to Thailand. 
"Its sweetness and richness blend into perfection," she added.
To make a bowl of khao soi, skills and patience are crucial. Different shops concoct different renditions of the curry soup, using their secret recipes to produce the much-loved dish. 
At Khao Soi Lamduan Fa Ham, the recipe has been passed down from Lamduan to her children and grandchildren, along with the culinary legacy that has pleased the palate of so many people for the past 79 years. 
"You must be meticulous in order to make a pot of soup delicious," Wanida said.
An inexperienced hand could easily mess up the curry soup when combining chilli paste with coconut cream. 
"The perfect level of oil separation requires patience. You must stand by to watch. Also, you have to know how to handle the meat just right and cook it to the point where it releases the juice," Wanida explained. 
"The sweetness of the meat juice will blend with the chilli paste and the coconut cream, making it tasty. And right there, that's the charm of khao soi."
The international recognition of the northern Thai soup was well received in Thailand. For Wanida, the news did not only bring her pride and joy but also reminded her of her mother's legacy.
"If she could see the feedback, she would be so happy and proud of what she has created from scratch, which has now reached its apex."
You may also be interested in: