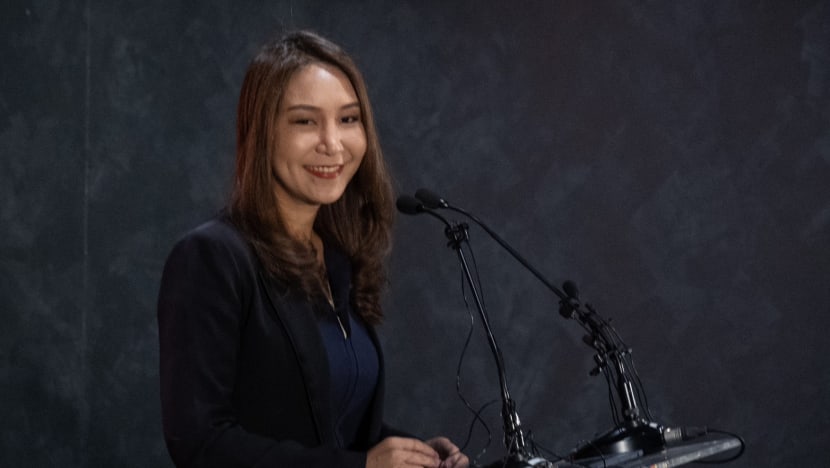 BANGKOK: First-time election winner Move Forward Party has set its sights on the House Speaker position in order to push through the changes it promised Thai voters, including drawing up a new constitution.
The party needs to secure the post to accelerate legislative procedures once it has formed the country's next government with coalition partners, MP-elect Sirikanya Tansakun announced on Thursday (May 25).
"Besides the executive power, we have three agendas that would require us to secure the position of the chief of the legislative branch as well. These include our push for 45 Bills that would allow us to implement the policies for which we have campaigned," she said during a press conference.
"We'll be able to promptly process Bills from other parties or laws proposed by the public too."
Move Forward Party won an unexpected victory in the May 14 general election, beating big parties such as Pheu Thai with 151 seats in parliament. Preliminary results initially showed it had won 152 seats but the number was readjusted by the Election Commission on Wednesday.
Following its historic win, Move Forward Party formed a coalition with seven political allies. They comprise Pheu Thai, Prachachat, Thai Liberal Party, Thai Sang Thai, Fair, Plung Sungkom Mai and Pue Thai Rumphlang. 
Together, they have 312 seats in the 500-member House of Representatives.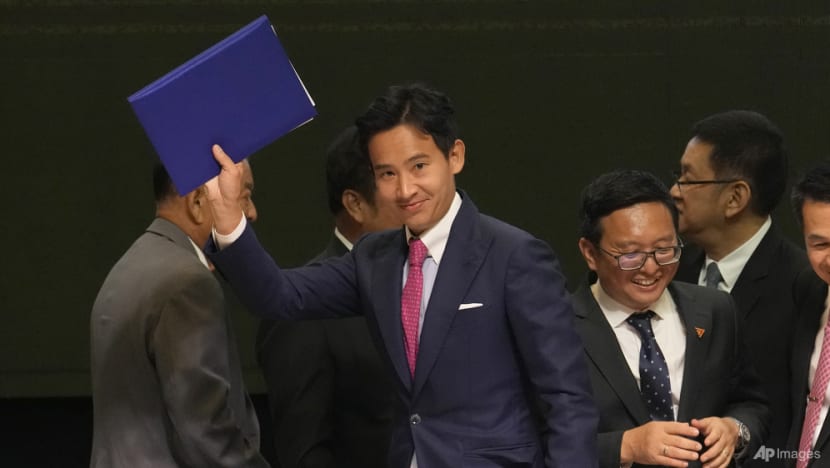 Besides bringing forward the 45 Bills, Move Forward Party is also committed to drafting a new constitution – a process Ms Sirikanya said will be carried out by elected members of the Constitution Drafting Assembly.
She explained that by securing the House Speaker position, the party will be able to ensure a smooth process of charter amendment and pave the way for the drafting of a new constitution.
"This agenda is important, as every coalition party has agreed," she added.
"To complete this mission, there needs to be several parliamentary sittings and it is necessary to have a House Speaker with a clear determination to amend the constitution."
The MP-elect also said the party aims to create an open parliament and promote public engagement in their system of checks and balances.
This will involve live broadcasting meetings of parliamentary committees and sub-committees, supporting the Parliamentary Budget Office in examining the government budget, as well as forming a youth parliament to better engage young people in politics.
PHEU THAI'S STAKE
In a potential disagreement over the House Speaker position, an MP-elect from the Pheu Thai Party on Wednesday voiced his opposition against the coalition leader's wish to occupy the key position.
Mr Adisorn Piangket told local media that while his party supports Move Forward Party leader Pita Limjaroenrat to become Thailand's next prime minister, he does not believe the legislative power also has to come under the same political group, even though it won a majority of seats in the Lower House.  
"Looking at both parties' members, I believe it is more appropriate for the Pheu Thai Party to have the House Speaker position," he said before brushing aside speculation of a fight for the job.
"Both Pheu Thai and Move Forward are democratic parties. To make it democratic, I believe the House Speaker position should be decided in a parliamentary vote," Mr Adisorn added.
According to Ms Sirikanya, the coalition partners are in the process of allocating the ministries and ironing out differences in policies and implementation, and no decision has been made about the next House Speaker.
Meanwhile, top leaders of the Pheu Thai camp have expressed their support for the Move Forward Party to form a coalition government and for Mr Pita to become the next prime minister. 
"We will help Move Forward to form the government successfully," prime ministerial candidate Paetongtarn Shinawatra said in a statement from the Pheu Thai Party on Wednesday. 
The party has repeatedly maintained its unwavering support for Move Forward to lead Thailand's next government amid speculation on whether or not the election winner will be able to garner enough votes from the House of Representatives and the Senate to win the premiership.
For Mr Pita to become prime minister, his party needs the approval from more than half of the 750-seat National Assembly, or at least 376 votes in either the House of Representatives alone or the Senate too.
Several senators remain undecided on whether they will support his premiership, while others have made it clear they will vote against him.