'I am so shaken': Thailand residents recount horrors one day after nursery shooting massacre
Most of the fatalities were children from the daycare centre, with the youngest aged only three.
UTHAI SAWAN, Thailand: Jeeran's three-year-old granddaughter was sleeping in his house on Thursday (Oct 6) afternoon, just like several other children her age who were having a nap in a nursery nearby.
His granddaughter had been feeling unwell for a few days and therefore could not join her friends at the daycare centre. 
It was due to this twist of fate that the young girl narrowly avoided an atrocious terror attack where a former policeman - armed with a gun and a knife - killed and injured dozens in the remote neighbourhood of Nong Bua Lamphu, north-eastern Thailand. 
Most of the fatalities were young children, with the youngest aged only three. 
After attacking the nursery, the assailant fled the scene in a pick-up truck. He then killed and hurt more victims as he drove to his house, where he shot himself to death after killing his wife and child. 
A total of 36 victims lost their lives and ten people suffered injuries. 
The tragedy on Thursday shocked the whole nation, where a terror attack of this nature is uncommon.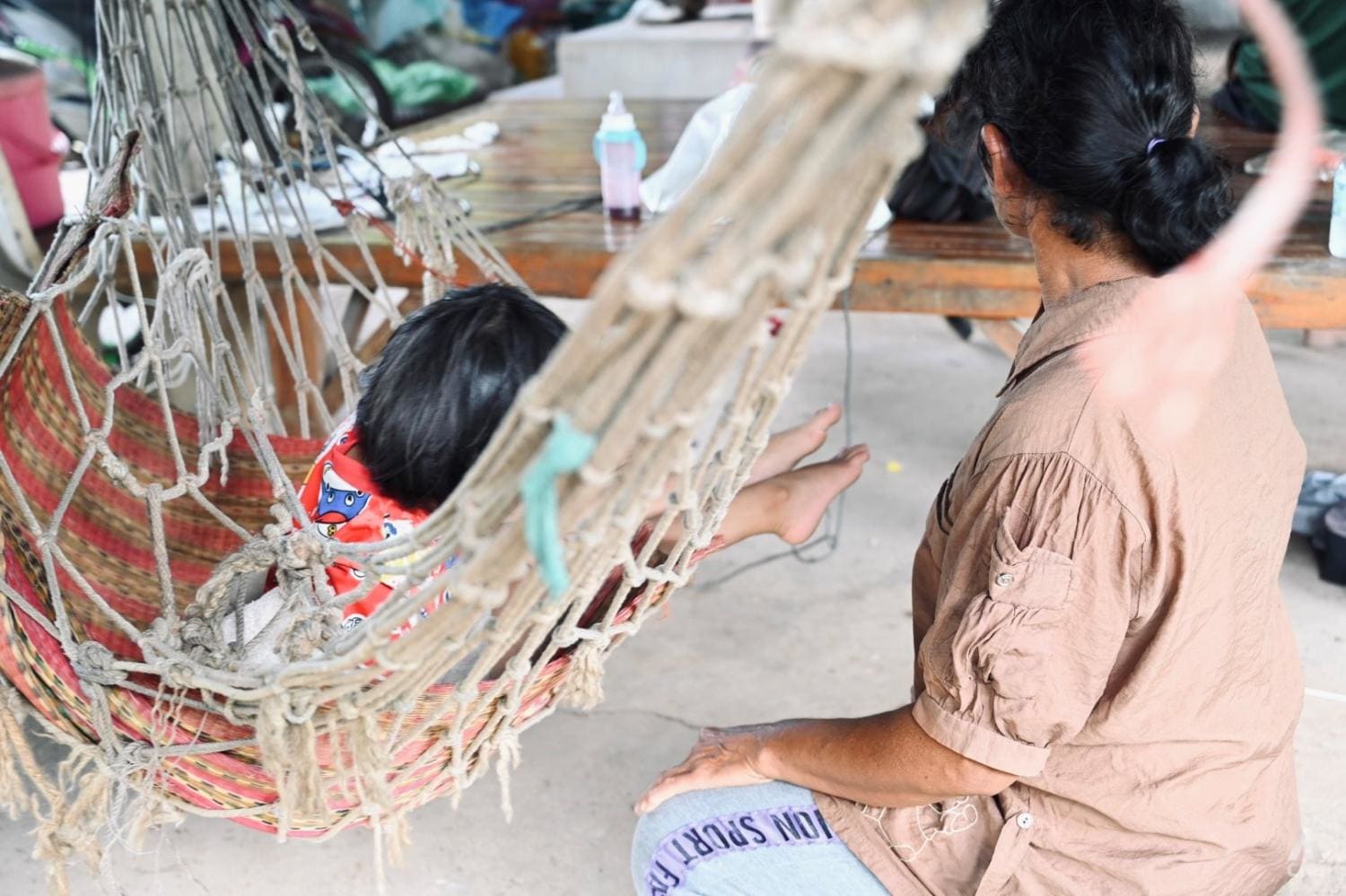 "I AM SO SHAKEN"
Jeeran, 53, lives with his wife and granddaughter. Their house is located only a few metres from the nursery, where his granddaughter usually goes to play and learn. 
"I am so shaken. I feel so sad for the kids," said Jeeran, a farmer. 
"I know the victims' parents because they all live around here," he told CNA. 
"This should never have happened. I have lived more than 50 years. I had never experienced anything like this. I heard the gunshots but I thought they were firecrackers."
According to Nong Bua Lamphu Hospital, 24 victims died at the nursery. Seven others were killed nearby and five more died at the hospital. Seven people remain hospitalised as of Friday.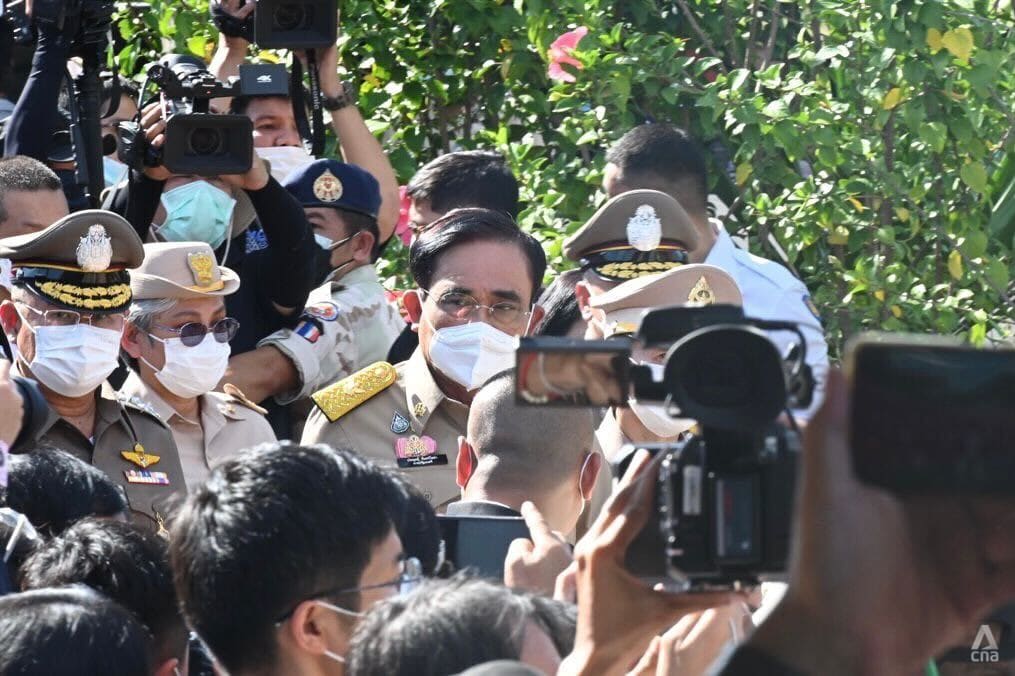 Outside the childcare facility, Prime Minister Prayut Chan-o-cha laid a bouquet of flowers to mourn the loss of innocent lives. 
He expressed his condolences and affirmed support for the victims' relatives who had gathered there and provided them with financial assistance from various governmental units. 
"I am deeply sorry from the bottom of my heart," Prayut told the relatives on Friday afternoon. "The government and I are very sorry, and so are the people of Thailand."
The king and queen of Thailand are scheduled to visit the survivors and the victims' families in Nong Bua Lamphu on Friday night.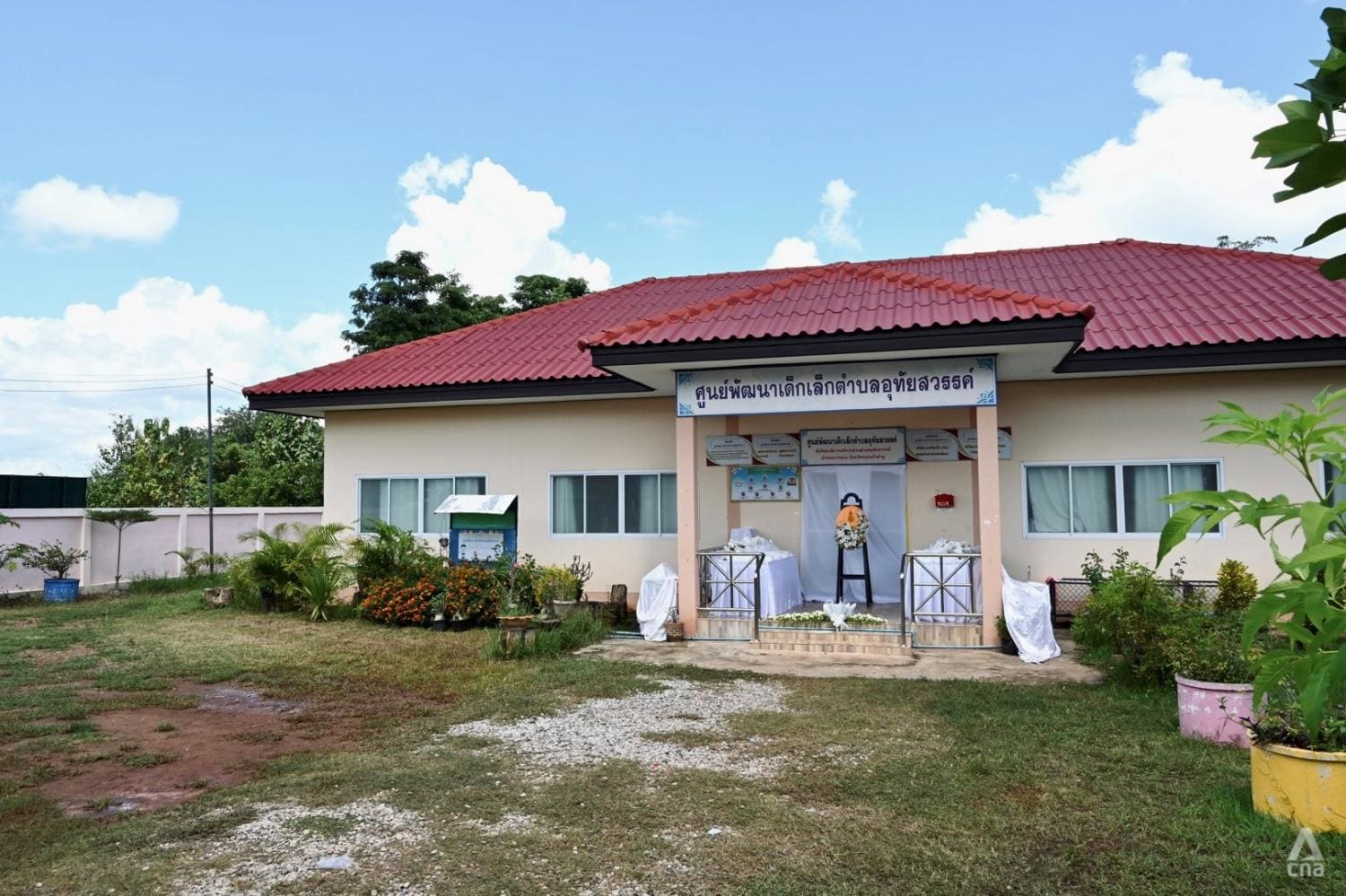 "HOW COULD HE DO THAT?"
In Uthai Sawan sub-district, where the attack took place, residents are still reeling from the tragedy that ended dozens of innocent lives. 
Thongmuan Chanwiset, a local food seller, remembers vividly how fearful and worried she was when the news of the massacre broke on Thursday. 
Her shop is situated a few kilometres from the crime scene. When she heard the gunman escaped in a pick-up truck with weapons, she thought he could be coming towards her house. 
"The customers were saying someone was shooting. I just stood there, not sure what to do. I was shaken and scared," said the 48-year-old.  
"I left the storefront and just stayed inside my house. I locked the door and didn't emerge. The road was empty. There were no kids, nobody, only big vehicles of the authorities driving past."
Thongmuan also rushed her 21-year-old daughter inside the house, along with her son-in-law. 
"I feel speechless. I feel so sorry for the kids. They didn't know anything. How could he do that?" she said. 
"I still get startled. It wouldn't go away. Whenever there is loud noise made by cars outside, I'd feel like I have a heart attack. I'd feel startled. This had never happened to me until yesterday."
The food seller never expected violence like this in her neighborhood, just like Jeeran. 
When he heard the news on Thursday, he told his wife to take their granddaughter to their son's house 3km away, as he was not sure if the assailant would return to the scene and harm more people. 
"We often go to the nursery. At weekends, we would also take her to that area to play because we live just close by and our fields are here,"
After the tragedy, however, Jeeran is considering taking his granddaughter to a different nursery as he feels the one she usually goes to is no longer safe. 
"Nobody thought someone would go there and do that," he said. 
"The assailant had also brought his child to the nursery. So, the teachers thought he just came to get some milk."