Taxi cab gardens emerge in Bangkok as drivers quit and debts grow
Mini gardens are growing on taxi cabs in Bangkok after many drivers abandoned their vehicles due to economic woes.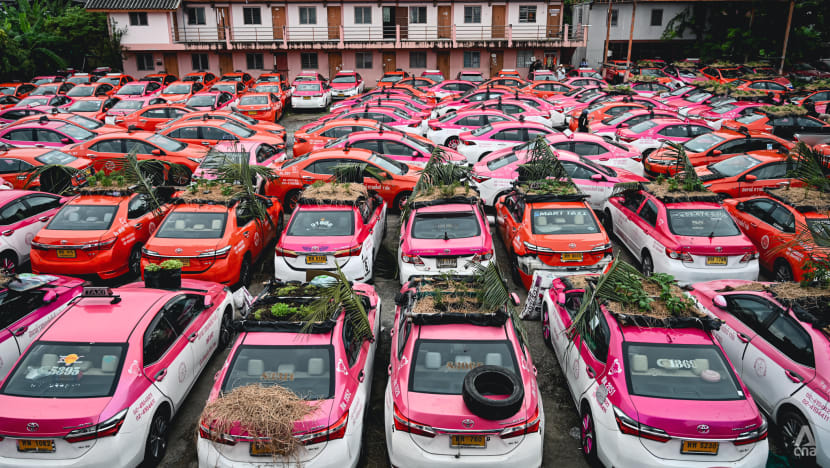 BANGKOK: New vegetable gardens recently sprung up in a Bangkok parking lot.
Lush green patches of spring onions, basil, eggplants and chilies are growing in bamboo garden beds. Rice straws are spread over the soil to keep it moist in the blazing sun.
This would not have been an unusual sight, except that they are growing on the roofs and bonnets of dozens of taxi cabs.
About 200 vehicles have stood still in the huge parking lot of the Ratchapruek Taxi Cooperative on Bang Waek road for nearly a year now, abandoned by drivers who could no longer afford to keep them due to COVID-19.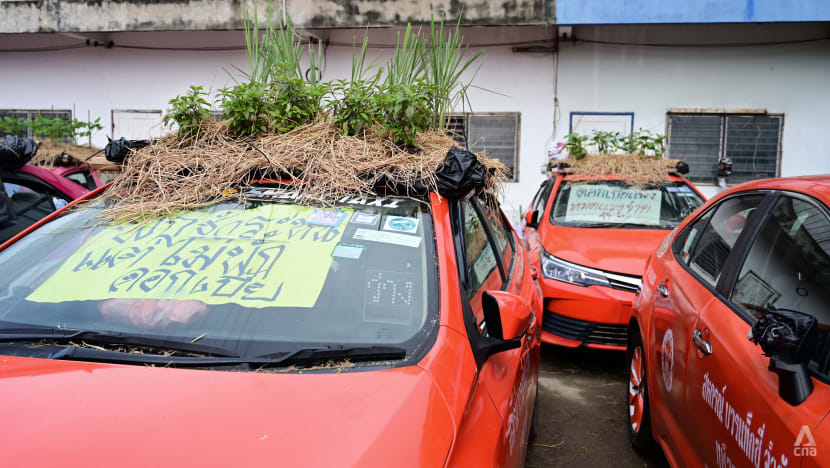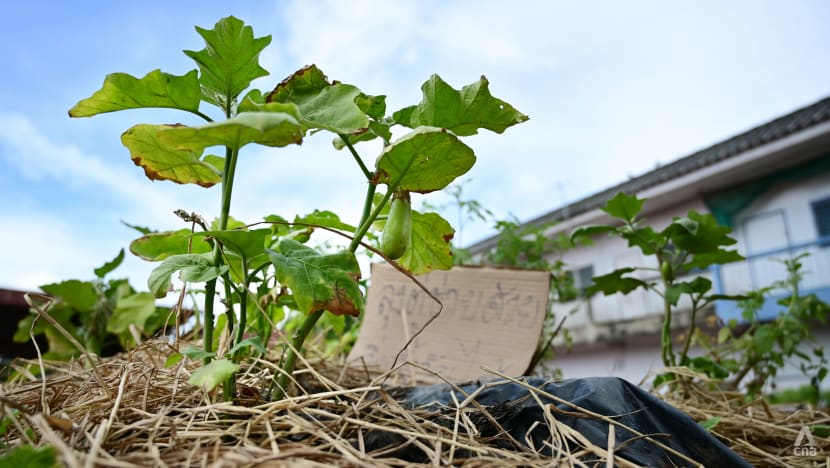 "My employees are stressed. We're all stressed in the office. So we came up with an idea to grow vegetables such as morning glory or anything that can be eaten with chilli paste," said Thapakorn Asawalertkul, 54.
Slowly, he walks through rows and rows of empty cars. From the top, they look like a colourful painting - lifeless forms in bright orange, pink and white.
Thapakorn is the advisor of the Ratchapruek and Baworn taxi cooperatives, which own a fleet of about 8,000 cabs.
The businesses help taxi drivers to secure financing. The latter typically make a down payment from around 3,000 baht (US$91) onwards for a cab worth more than 1 million baht.
However, since the pandemic hit Thailand last year, taxi drivers have suffered from economic woes. Their income plummeted due to a lack of passengers while debts grew.
Unable to pay the mortgage, many chose to leave their cars with the cooperatives and went back to their hometowns in the provinces. 
"They left the burden with us because the down payment isn't much," said Thapakorn.
The man looks weary underneath his wide-brimmed straw hat. Stress has deprived him of sleep. 
He told CNA that the two taxi cooperatives are burdened with crippling debts worth 3 billion baht from more than 2,900 unfulfilled contracts.
"This is critical and the interest is expensive," he added. "I see no way out."
Not far away, a few employees are tending to the mini gardens. One of them stands on the boot of a pink cab to water the greens on its roof.
Gardening is new to many of those from the sales team, who used to work in an office on the opposite side of the road.
"There are so many cars here and we don't know what to do with them. So, we decided to grow vegetables to eat. Whatever is left will be shared with our members and drivers," said Kanlaya Kongnimit, who has worked for the Ratchapruek Taxi Cooperative for 15 years.
"I've never experienced anything like this."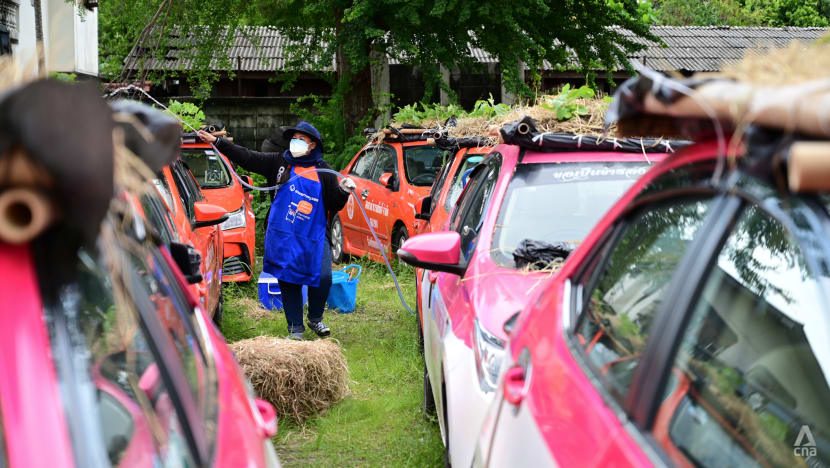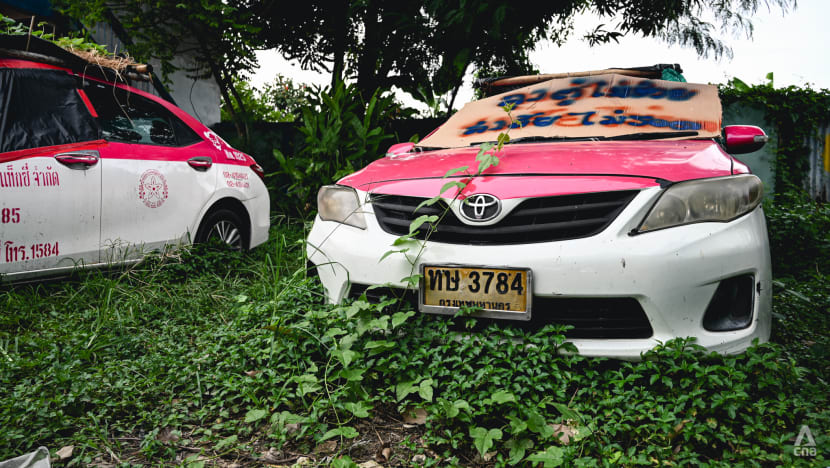 Thousands of driverless taxis are scattered around Bangkok. According to Thapakorn, the cooperatives plan to expand their car-roof gardens in Bang Waek to other parts of the capital city.
Besides growing vegetables, they also farm frogs in old tyres stacked on top of one another on the bonnets. The top part is covered with palm leaves. It takes about three months before the frogs can be eaten.
"We can't go on with a situation like this and it's not because I failed to manage it," Thapakorn said.
"The disease just came and nobody blamed one another. I'm not blaming the government for poor management. The disease has affected the whole country. Still, they must offer taxi operators some help."
So far, Thailand has logged more than 1.4 million COVID-19 cases, with over 15,000 deaths.
The government has offered to pay relief money worth 5,000 baht for each taxi driver who wishes to register for the social security fund. However, according to Thienrat Navamawat, spokesperson of the Labour Ministry, the registration is only available for drivers aged 65 and below.
As for taxi companies, Thapakorn said there has not been much help from the government. "We're shouldering a heavy burden. It's extremely critical."