Devotees expected to throng temples in Malaysia as Thaipusam festivities resume after 2-year hiatus
KUALA LUMPUR: For the past two years, Hindu devotees in Malaysia were not able to celebrate the Thaipusam festival as a result of the COVID-19 curbs.
Dedicated to the Hindu god of war, Lord Muruga, the festival is a time of repentance for devotees through penance and prayers that lasts for more than a month.
With Thaipusam festivities in full swing this year, Ganesan Maruthumuthu, is back in business. The owner of a kavadi rental shop, Ganesan prepares and rents out the kavadi to devotees.
Kavadi, which in Tamil means carrying weight on the shoulders, is a ritual some devotees undertake during Thaipusam which falls on Sunday (Feb 5). It is typically a structure with an arch that is then held on the shoulders.
In order to avoid the crowds, some Thaipusam processions have already been held earlier.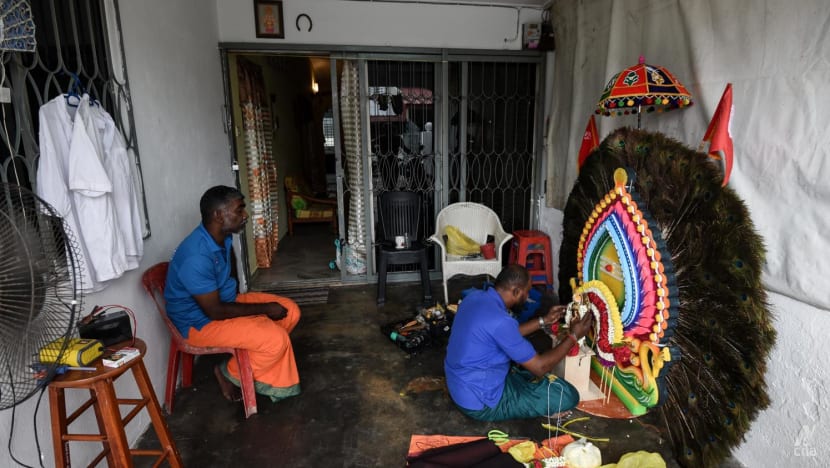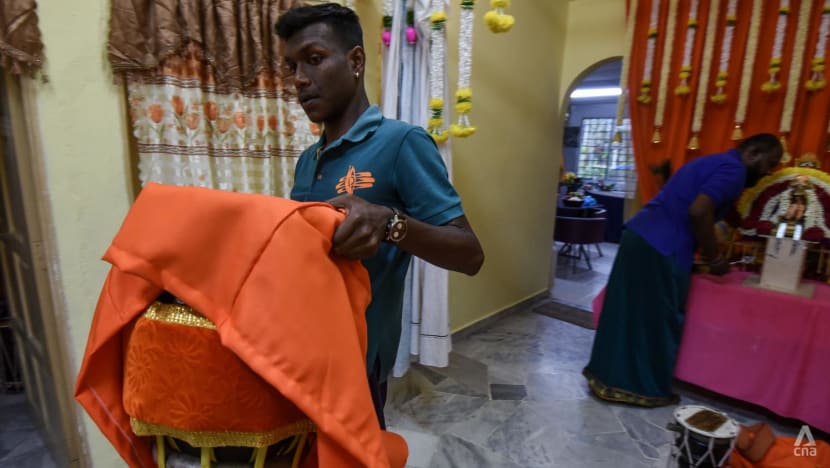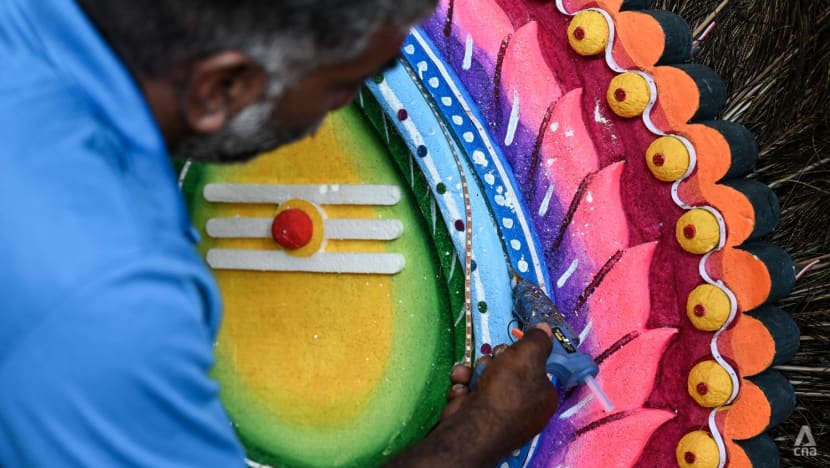 For one devotee, 32-year-old J. Sugumaran, this year's festival is a blessing after he was not able to participate in the festivities in 2021 and 2022 after they were cancelled due to the COVID-19 pandemic.
A devoted follower of Lord Muruga since he was a teenager, Sugumaran told CNA that he had carried the kavadi for 10 consecutive years before Thaipusam was cancelled in the last two years.
"Those two years really hurt me a lot that I even cried. The only thing I could do was to do my prayers at home," said Sugumaran.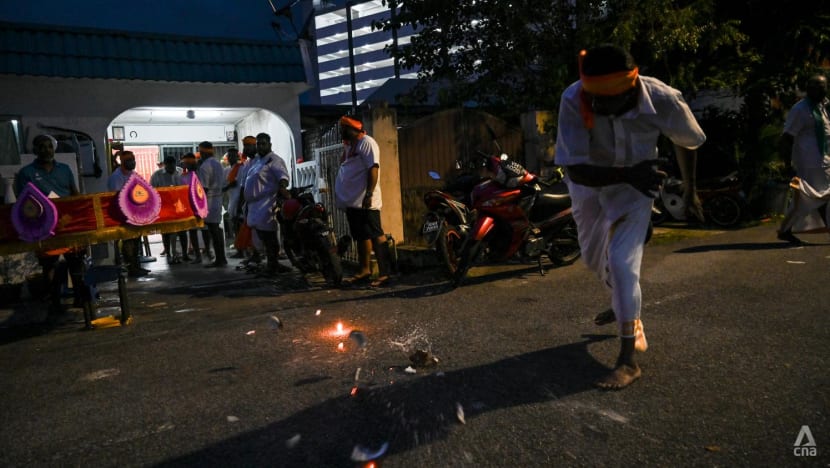 On Jan 31, Sugumaran managed to fulfill his vow and carried the kavadi up to the Sri Subramaniar Swamy Temple in Batu Caves.
Batu Caves, a limestone outcrop just north of Kuala Lumpur, features Hindu temples and shrines.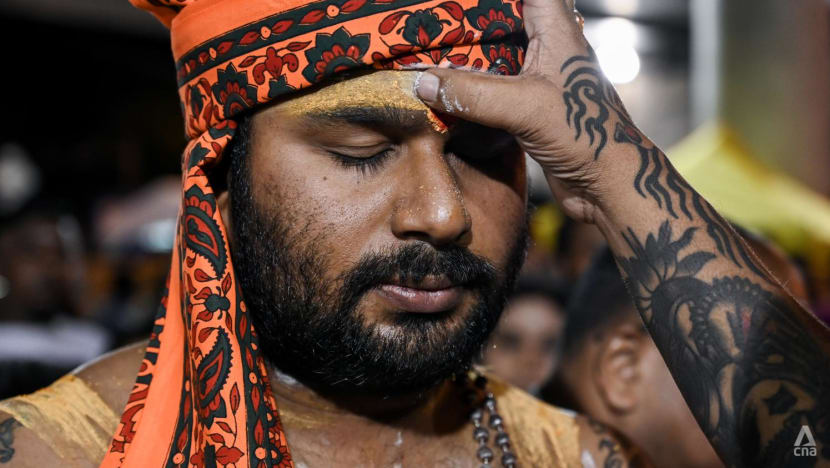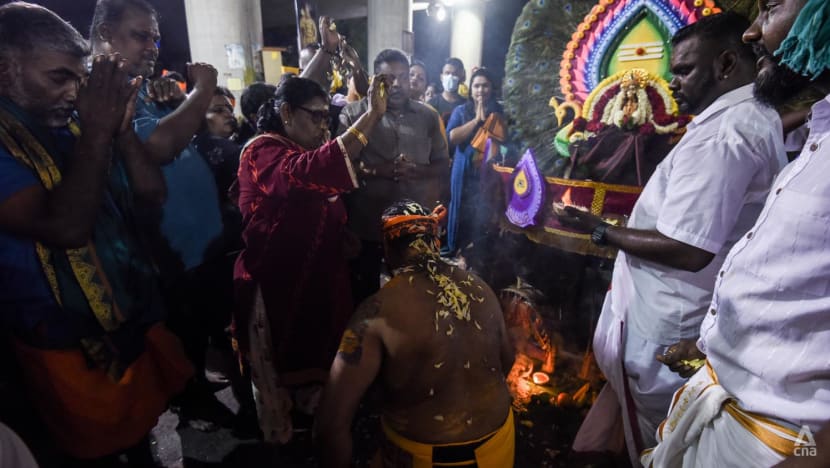 To carry the kavadi, Sugumaran became a vegetarian and performed prayers for 48 days prior to the ritual.
He told CNA that he received support from his family and friends to carry out his vows during that time, including when he carried the kavadi that was adorned with peacock feathers up 272 steps to the temple.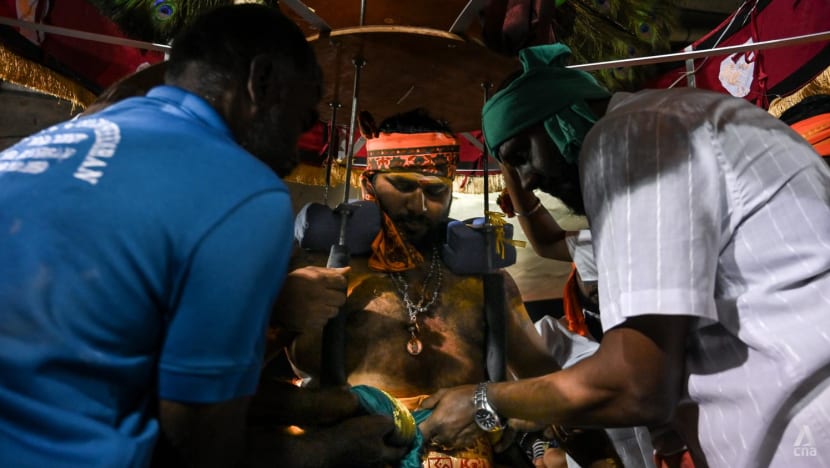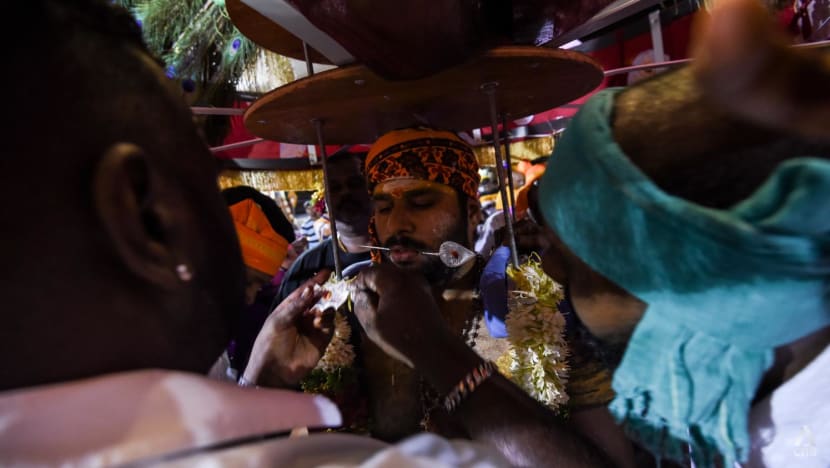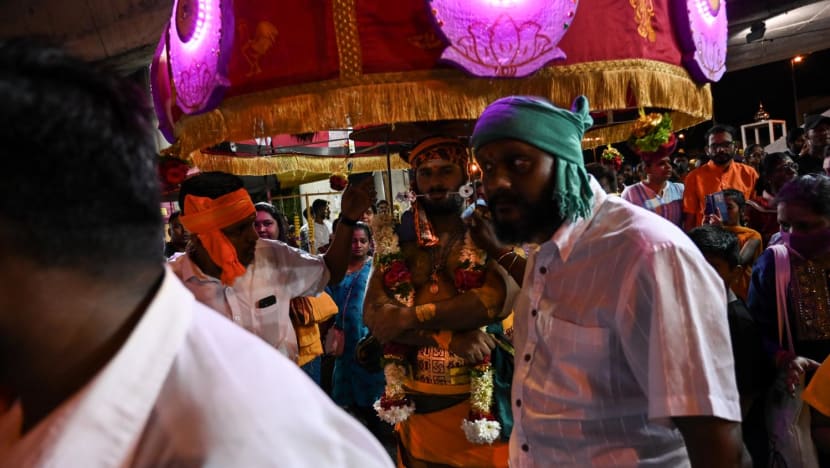 Sugumaran said it took him about 25 minutes to carry the kavadi - which weighed about 45kg - up to the temple.
"I feel so blessed and happy after I fulfilled my vows to my Lord Murugan. I didn't hope for anything from him. As his devotee, it's my responsibility to make my Lord Murugan happy," said Sugumaran, who wanted to avoid the weekend crowd as he has a one-year-old child.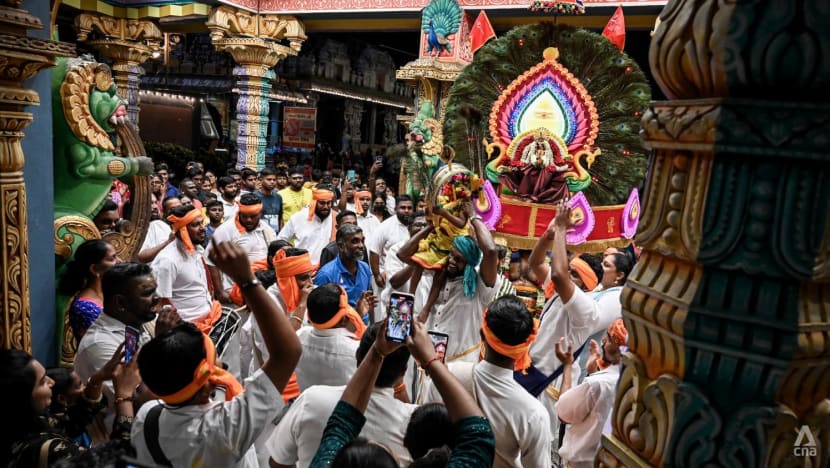 While Sugumaran has completed his vows, many more are expected to throng Batu Caves and other Hindu temples all over the country this weekend to perform their penance.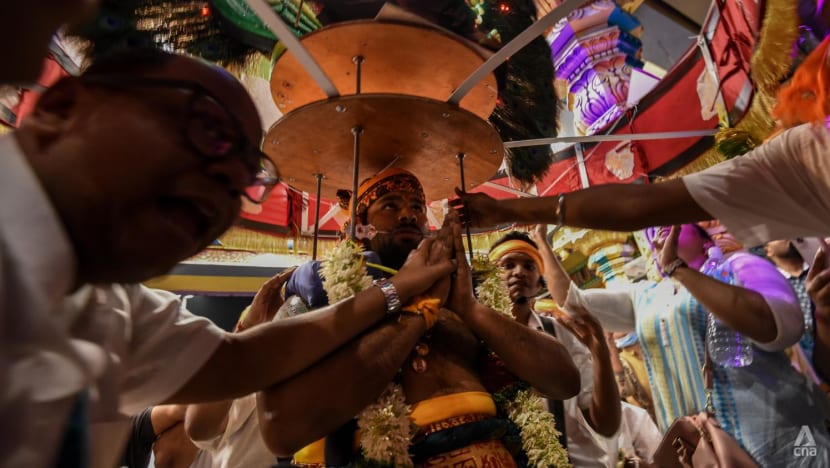 Batu Caves Sri Maha Mariamman Temple Devasthanam trustee N. Sivakumar told CNA that up to 2 million people will be expected to throng the temple grounds this year, including tourists from all over the world.
"This year's celebrations will be very big. Those who couldn't perform their prayers last year will do it this year," he said, adding that the largest crowds are expected this weekend.
Sivakumar said that as of Feb 1, an estimated 20,000 people had already carried the Paal Kudam (milk offering) up to the Batu Caves temple. 
He said that many had performed their prayers since the Chinese New Year holidays to avoid the big crowds that are expected on Feb 4 and 5.
The procession of chariots carrying the statues of Lord Murugan began moving from the Sri Maha Mariamman Temple in Kuala Lumpur on Friday evening and are expected to reach Batu Caves in the late afternoon on Saturday.
Huge Thaipusam celebrations are also expected at Hindu temples in Penang, Perak, Kedah, and Johor.