Thailand needs 'radical change': Liberal billionaire Thanathorn sets out to revamp Thai politics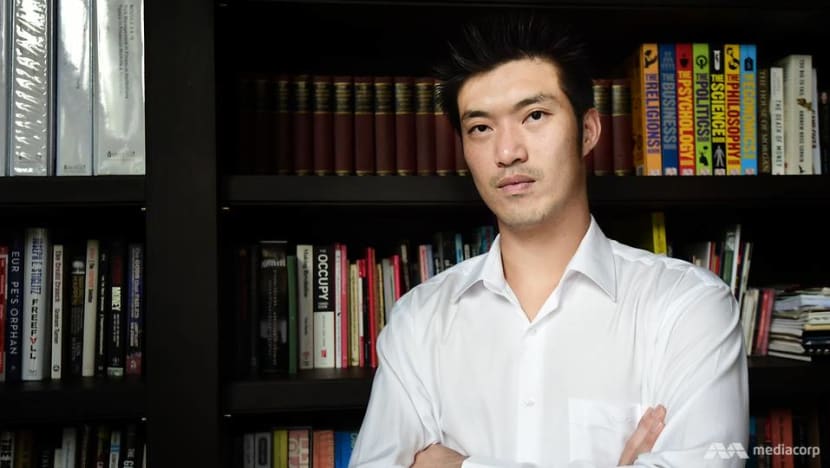 BANGKOK: Nestled in a quiet suburb of Bangkok is an elegant, modern house of Thailand's political rising star, Thanathorn Juangroongruangkit.
It is a house fit for a billionaire, with a lush green manicured lawn, small fountain and luxurious, high-ceilinged rooms with shiny marble floor. At the far end lies a corner full of his children's toys. Next to it is a well-stocked library, where wooden bookshelves rise from the ground to the first storey, facing two precious-looking chandeliers, polished leather armchairs, a fireplace and a long wooden table stretching across a beautiful carpet.
Everything speaks of elegance, wealth and a beautiful family. Still, it is not enough to content the billionaire.
"I live a happy life. I have a big, successful business. I have a very beautiful family. But I'm not happy," said 39-year-old Thanathorn, who, before joining politics in March, served as a vice executive chairman of his family business – a multi-billion-dollar auto parts manufacturer Thai Summit Group.
I see deep polarisation that cuts the people of this country in half and I want to be part of the solution.
Thanathorn is from the top one per cent of Thailand's 66-million population that owns most of the country's wealth. So it came as a surprise when he decided to join Thai politics – an infamous cut-throat arena notorious for corruption, abuse of power and unscrupulous affairs.
Even his own mother disagreed. She asked him to choose between the family business and his country.
"I replied 'Thailand'," he wrote on his Facebook account on March 11 after launching the Future Forward Party with new-generation scholars, activists and entrepreneurs.
"She looked disappointed."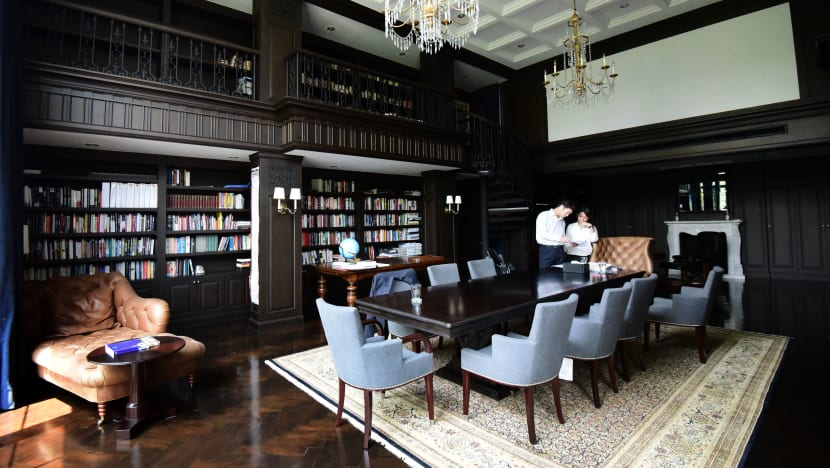 Away from his family home, the public reactions to his political venture are far from disappointing, at least for Thanathorn. Many people see him as a saviour who could rescue a nation torn by political ideologies.
His party – known for its young members and progressive ideas – has received support for its ambition to build what it terms "a new kind of politics" in Thailand, where full transparency is guaranteed at every single governmental level to prevent corruption and people's supremacy truly reigns.
Its to-do list is a long and ambitious one. If the party wins the majority of seats, its members plan to cut the military's power to prevent future coups. They also intend to abolish the current army-drafted constitution, which tightens the military's grip on power while limiting elected politicians' influence in parliament. The list also includes power decentralisation, educational reform and getting rid of economic sector monopolies.
"We want to change the relationship between the people and the state," Thanathorn said.
This country needs a change, a radical one.
THANATHORN: THE NEXT THAKSIN?
Since the launch of the Future Forward Party, Thanathorn has been flooded with love and hate. At the centre of the criticisms is his connection with Suriya Juangroongruangkit, his uncle and a senior member of former Prime Minister Thaksin Shinawatra's Thai Rak Thai Party.
Thaksin – who is also a billionaire businessman – is largely seen as the cause of Thailand's political rift that has long polarised its society into two groups.
The first - the Red Shirts – supports him and his sister former Prime Minister Yingluck Shinawatra. Both of them faced accusations of corruption and abuse of power and saw their elected governments removed from power in two military coups. They now live in self-imposed exile abroad to avoid jail sentence for corruption.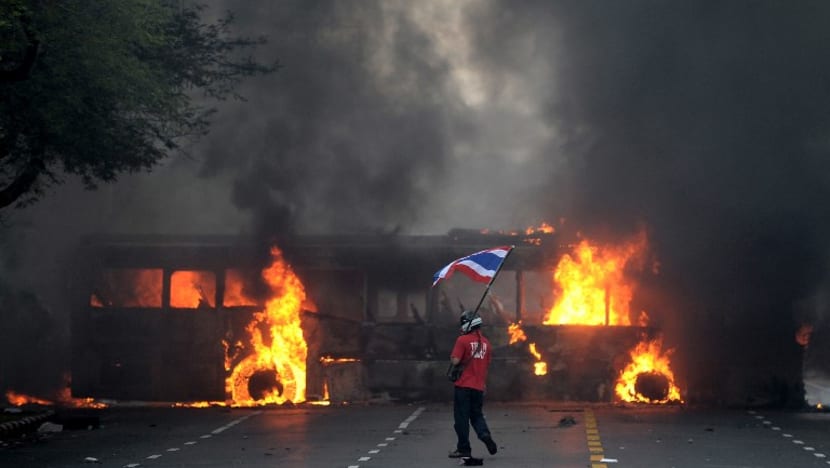 The other group – known broadly as the Yellow Shirts – is made up of people who dislike the Shinawatra family. Many of them are middle-class conservatives who usually ally themselves with the Democrats, a rival party of Thaksin's defunct Thai Rak Thai and its incarnation Pheu Thai.
Since 2006, the social divide has caused waves of violence. Mass street protests by both camps spiralled into deadly confrontations and resulted in heavy casualties and injuries of innocent civilians. In 2014, tensions paved the way for a bloodless coup led by the then army chief and current prime minister, Gen Prayut Chan-o-cha.
Thanathorn's political venture is thus viewed by the anti-Thaksin camp as a sign of the exiled fugitive flexing his influence in the political arena as he targets non-Red-or-Yellow voters in the next election. Their assumption partially stems from certain events in the past, when Thanathorn was involved with the pro-Thaksin group.
Besides his family tie to Suriya, the auto tycoon also joined the Red Shirts' protest against the Democrat Party-led administration in 2010. One year later, he voted for Yingluck's Pheu Thai Party. Today, he said, everything he has done was to protect democracy and, unlike before, the Pheu Thai Party no longer represents his values.
"I voted for Pheu Thai to express my disappointment with the military intervention," he told Channel NewsAsia.
"Once upon a time, Pheu Thai was a symbol of hope for me. We believed that Pheu Thai would be more democratic, listen to its members and be a force that can really change this country. After five years of supporting them, it's enough. This party can't change. So I have to fight for what I believe myself. If nobody can represent my values, I have to represent them in parliament myself."
In fact, Thanathorn claimed he did not support Thaksin's government as many people believe and even joined the Yellow Shirts' protest against the former prime minister. However, he stopped going to the rally after its leaders demanded an unelected prime minister to replace Thaksin.
"It was not democratic," he said.
DEMOCRACY, PEACE AND CHAOS
Unlike other politicians, Thanathorn has zero political record. For him, his lack of experience in parliament is an asset rather than a liability.
"People are expecting new faces, new forces and new ideas. And that's what we want to contribute to Thai politics," he said.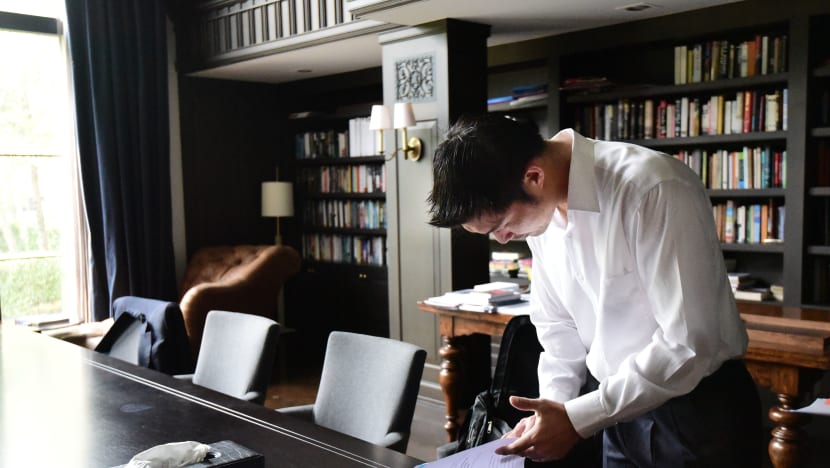 Thailand has been ruled by a military government for four years. Millions of people's voting rights are frozen indefinitely. The promised general election has been repeatedly postponed despite the junta's roadmap for a return of democracy. Freedom of expression is also suppressed and several activists are in jail or have been forced into exile.
Many Thais are fed up with politics, particularly the younger ones.
"Politics has become a fixed image that everybody is pretty much fed up with," said 33-year-old Bangkok-based theatre artist Sasapin Siriwanij.
Nobody wants to take a step to do anything about it. It's so much mess just to think about it.
Sasapin cannot remember when she voted last or tell when she will be allowed to cast her ballot again. Her work – physical theatre performances, which mainly surrounds political and social issues – is sometimes monitored and recorded by military officers due to fear of possible public disorder.
"I'm not sure if the word hopeless is right but it's more like you come to a dead end every time you want to run somewhere," the artist said. "I wouldn't say I'm completely hopeless but you get discouraged very very often. That's kind of the general idea I have about politics."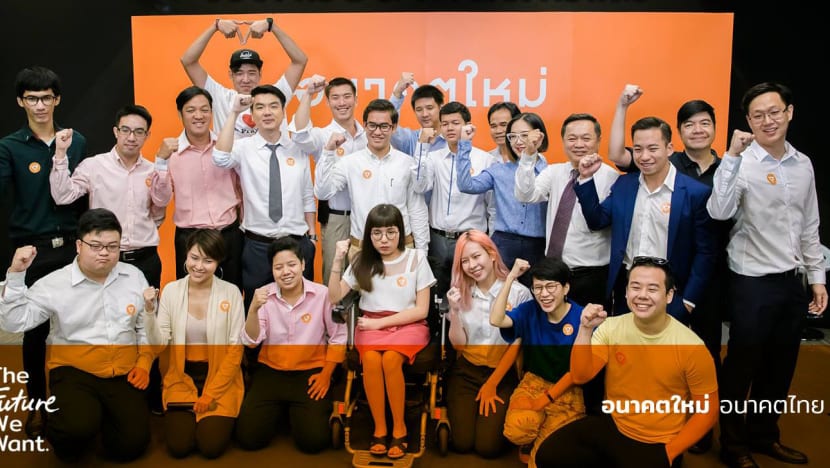 Like many members of the new generation, Sasapin was thrilled to know what the Future Forward Party has in store for Thailand. It has given her hope and revived her dream of a different future. For the likes of her - Thais who are not part of the Yellow-Red conflict - the newcomer is almost like a dream come true.
"This is like somebody opening the surface and we could swim up for some air. In the end there is something that looks really promising," she said.

I'm like 'wow this is courage' and I want to support this courage.
But not everyone agrees with her.
The military government has support. In fact the return of peace and order in Thai society is largely attributed to its intervention four years ago. Some Thais regard its presence as the only force that could stop Thaksin from rising to power again and, therefore, prevent confrontation between the two rival camps.

While it is too early to speculate about the long-term impact of the Future Forward Party, what is clear now is that in just two months since its launch, it has made headlines both in the country and abroad. It has spiced up an old, tired political landscape and set social media alive with political discussion. Big old parties have introduced new younger faces. Thanathorn's Facebook lives are widely viewed and shared.
Many people have started to dream of a different future, where a good democratically elected government is not an impossible dream.
"Truly, it's a challenge but it has to start with us. It has to start with our party. It has to start with me, an unemployed with a big dream," Thanathorn said.
"And I love a challenge."

PODCAST: How "billionaire peasant" Thanathorn Juangroongruangkit is shaking up Thai politics with his progressive Future Forward Party.