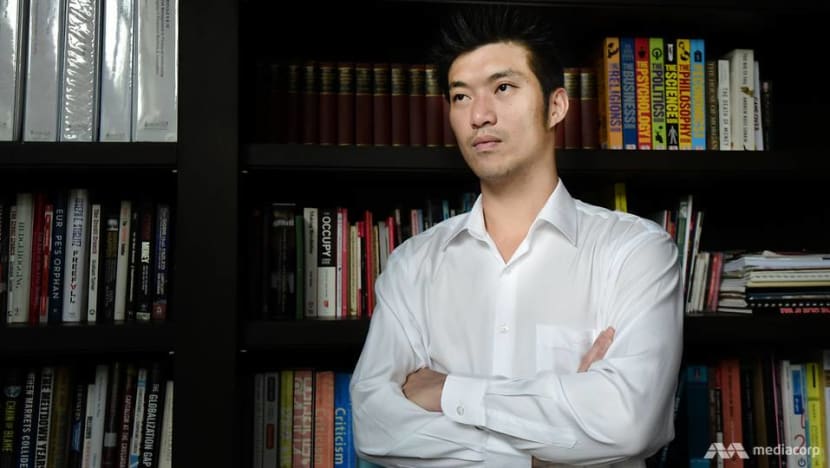 BANGKOK: Something quite rare happened in March. For the very first time in four years, Thailand's military government allowed civilians to engage in an official political activity. 

More than 30 new political parties turned up to register at the Election Commission as political hopefuls welcomed the junta's signal for the return of electoral democracy – an old promise that has remained unfulfilled since it took power in 2014.
A few groups have excited the public. One of them is the Future Forward Party.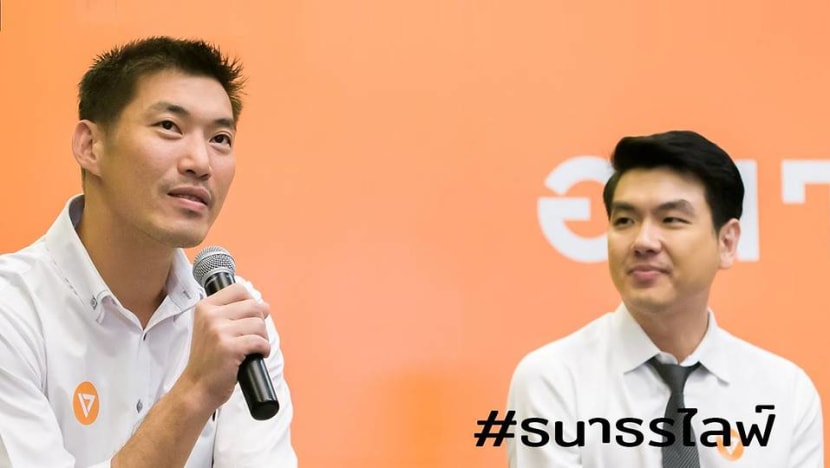 Founded by 39-year-old billionaire Thanathorn Juangroongruangkit and several young Thais, the party has captured a lot of attention largely because it does not carry the traditional image of a Thai political group. Its members are a youthful collection of scholars, entrepreneurs and activists from diverse fields. Each of them is an outspoken, progressive thinker who can relate to the new generation, but with no political track record.

They all share a big ambition to modernise Thai politics. Their policies – from cutting back the military's power to dismantling economic monopolies – reflect the unwavering determination to defy the old powers.

While some Thais agree with their ideas, a few of them also doubt how far the party can actually go, given a deep political rift that has polarised Thai society for more than a decade.

Since 2006, Thais have been loosely split into two groups. The first one – broadly known as the Red Shirts – supports former Prime Minister Thaksin Shinawatra and his sister ex-premier Yingluck. Both of them were accused of corruption and ousted by two military coups. The other camp is the Yellow Shirts – people who dislike the Shinawatra family and its associates.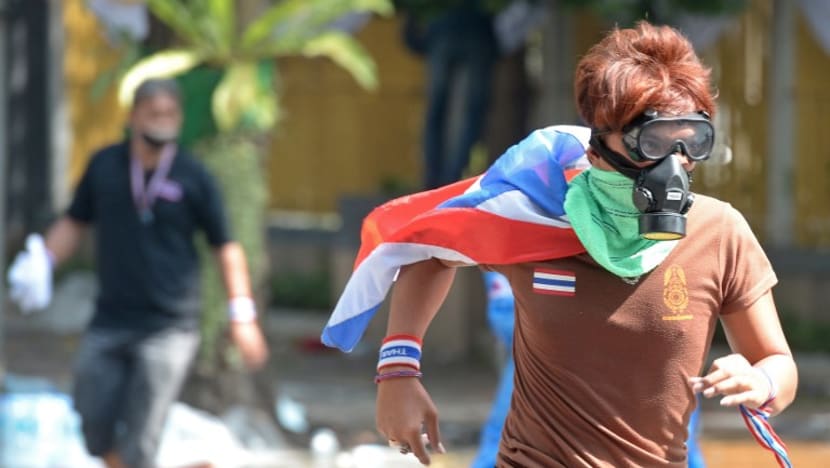 While the Future Forward Party offers an alternative to the two biggest political camps – which include the pro-Thaksin Pheu Thai Party and its conservative rival the Democrats – it shows no compromise.

"Politics is the art of compromise," said Dr Pitch Pongsawat, a professor of political science at Bangkok's Chulalongkorn University. 

Despite its popularity, he does not believe the billionaire's party can reach its ambitious goal. 

To be progressive in Thailand is not an easy task. You run into dealing with a big conflict with the conservatives who actually occupy a lot of symbolic and cultural space. So I'm not sure the choice is realistic.

"Ideally if you even can win the election, the big challenge is 'Can you rule with people who don't believe in what you believe?' That's a big challenge not only for this political party but also for all the dreamers and people who support it," he added.
For some, the Future Forward Party may seem too progressive for Thailand's conservative society. But for many young Thais whose country has been ruled by the military for four years, its radical ideas and outright refusal to bow to the junta are daring and attractive. 
"The reception we've got from the public is overwhelming," Thanathorn told Channel NewsAsia.

"We want to change and heal this society. We believe from the bottom of our hearts that conflicts are normal in any democracy and shouldn't be solved by force but by dialogue, respect to people's voices and checks-and-balances mechanisms."

PODCAST: How "billionaire peasant" Thanathorn Juangroongruangkit is shaking up Thai politics with his progressive Future Forward Party.

ONLINE SENSATION VS REAL VOTES

Since its launch in March, the Future Forward Party has been active in gathering support online. Facebook, Twitter and Instagram are its key weapons to penetrate other parties' political base, especially in areas it cannot reach.

"Technology is the future. We're a new party and we don't have any network on the ground. It's just impossible to build one that's big enough to advocate our party to win the next election. It's not our game," Thanathorn said.

The auto tycoon admitted building such a network in the provinces is not the party's area of expertise. What it is good at is permeating social world where millions of Thais discuss and debate politics openly.

It's the area where we have the edge over other political parties.
But the battle is not so simple.

According to Dr Pongsawat, the Future Forward Party lacks what matters most in the next polls – candidates. To win the election, it needs to field its candidates to all the 350 constituencies in Thailand. Without sufficient resources to build a strong political base in the provinces, where most constituencies are, he doubts the popular newcomer can win sufficient seats to make a difference in parliament.

"They only capture people through the Internet. How can you translate the popularity over the Internet into reality?" the professor said.

Plus we need a lot more than a campaign. We need some kind of idea talking about how to change the structure of the state. You can't just say you have ten new policies without concrete ideas of how you will deliver.
However, Dr Pongsawat added, there is not much the party can do when political activities and gatherings are still banned in the country.

"The junta still doesn't allow the parties to offer a real concrete policy yet. So you end up having parties that give a lot of political hope."

THE YOUNG BLOOD OF THE OLD

When the government allowed new political parties to register in March, several new faces captured public attention. Besides the likes of Thanathorn, the hype has also expanded to the new blood of old political groups. 

One of them is 44-year-old Varawut Silpa-archa from the Chart Thai Pattana Party. His father Banharn was a former prime minister in the 1990s.
Unlike the newcomers, the Chart Thai Pattana has a well-established base in the rural area. Its members are seasoned politicians with decades of experience in parliament. They, too, want to see a change in Thai politics – a less dramatic one.

"There are a lot of expectations from the public to see newer faces coming in and flushing out the previous generation. But – that's a big 'but' there – for me personally, I believe that to go forward, you can't just rely on the newer generations alone," Varawut told Channel NewsAsia.

Over the past two years, the Chart Thai Pattana has gone through a major reshuffle. Younger members were brought forward. Senior members retired into a board of advisors. The reorganisation is part of its preparation for the next election, where new voters are the target.

"Of course we'll have to adjust our strategy. But in order to go forward, we still need the current existing senior members of the political arena. They're like a huge library, a data storage," Varawut added.

For the Chart Thai Pattana Party, come next election, we take control of our ship. The senior members will be advising and I do stress on the word 'advising', not 'controlling', not 'influential'. How we handle such advice would be up to us. We're 100 per cent confident things will be different.
Unlike Thanathorn, Varawut's view of political change involves a lot of patience and compromise. He does not believe Thai politics can all of sudden turn 180 degrees. It can, however, transform little by little.
"One of the major differences between the Future Forward and us is that we've been there, we've done that and we know how hard it is to get things done," he said.

"We are pragmatists. We don't like to talk about things we couldn't achieve."