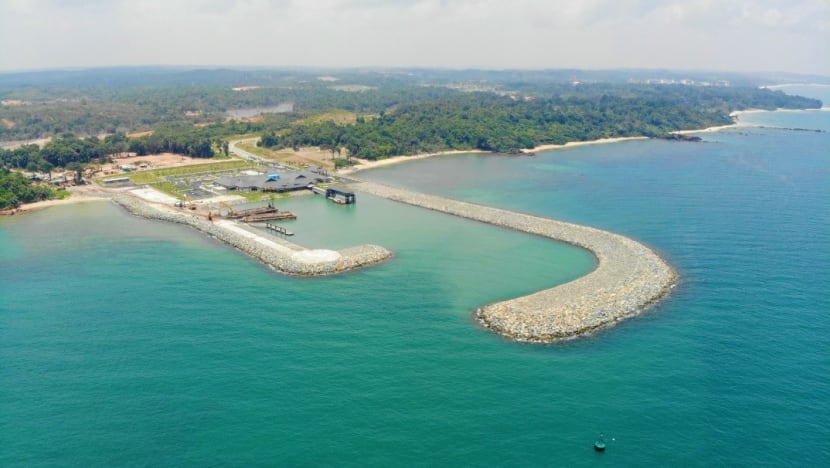 KUALA LUMPUR: Tickets for the ferry ride between Singapore's Tanah Merah Ferry Terminal to Desaru Coast Ferry Terminal in Johor will cost S$118 (US$84.81) for a return trip, ferry operator Batam Fast stated in a press release on Thursday (Jun 30). 
The one-way tickets will cost S$70, added Batam Fast.  
However, passengers could obtain the return tickets at the special price of S$98 during a promotion period from Jul 7 until Oct 6. 
According to Batam Fast, when the ferry services begin operating on Jul 7, there will be one return trip daily from Thursday to Sunday for this three month period.
The ferry from the Tanah Merah terminal will depart at 8.30am Singapore time, while the return trip from Desaru will leave at 5.30pm.  
"More trips and dates will be added as the demand increases, especially in anticipation of more travellers during public holidays," said Batam Fast.   
Passengers are permitted up to 10 kg of free hand-carry luggage, or 20 kg for check-in luggage from either terminal. 
Excess weight for both hand-carry or checked-in luggage will be charged S$1 or RM3 per kg. Bicycles or other odd-sized items will be charged S$10 or RM30 per item. 
The Desaru Coast ferry terminal was officially launched on Mar 31 by Johor ruler Sultan Ibrahim Sultan Iskandar, and accompanied by federal Transport Minister Dr Wee Ka Siong, along with the state's chief minister Onn Hafiz Ghazi. 
During the event, the minister had explained that the ferry terminal would kick off operations in two phases, beginning with services between Singapore-Desaru. 
The second phase would witness service between the Indonesian islands of Batam and Bintan islands. 
Batam Fast's subsidiary, Desaru Link Ferry Services, was appointed by the terminals' developer Desaru Coast to run ferry services between Singapore and Desaru in early March this year. 
The Desaru Ferry Terminal is located adjacent to the Desaru Coast project, which encompasses Hard Rock Hotel, Adventure Waterpark Desaru Coast, and luxury seaside resorts.