TACLOBAN, Philippines: "My siblings are Jheraline Limpiado, James Jay, Jhirwin, Apple Joy, Khristine Mae, Geraldine, Jannika, Janeth, April. Those are my nine siblings."

Shyra Limpiado is unwavering in her poise and bravery as she recites the names of her brothers and sisters. All of them are dead.

She is quite astonishing, Shyra. The 20-year-old is stoic, like so many of the survivors of one of the world's most powerful storms ever recorded, Super Typhoon Haiyan. But after losing 11 members of her family, including her parents, on one single day, an extra layer of resolve has been forged within her.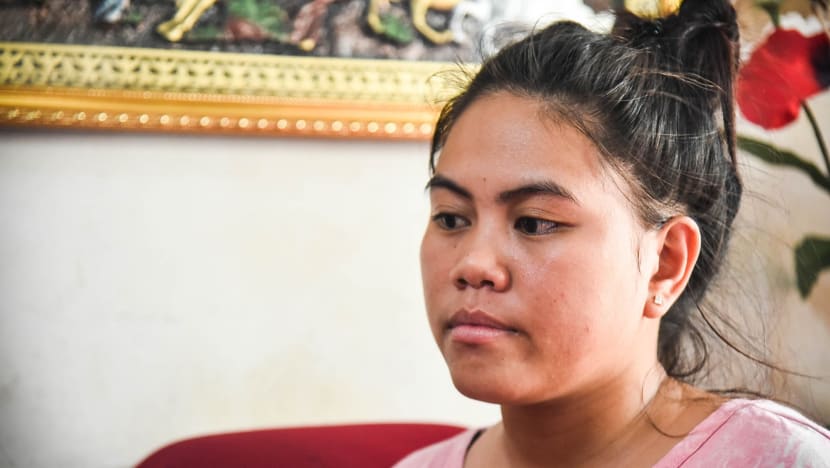 Shyra was the eldest of her siblings. She would help look after them while her father, a fisherman, and her mother, a saleslady, would work to support the large family.

They were poor, a typical family living along the coastline of Cancabato Bay in Tacloban.

"We were a happy family despite having little money. There were times when we had no food to eat. Even if my parents were struggling to make ends meet, my siblings and I were still happy because we were complete," she said. "We enjoyed our favourite bonding activity, which was singing."
The typhoon hit five years ago but Shyra's memory of every moment of its impact is clear and melancholic. She speaks almost poetically about a disaster she has spent countless moments remembering, and regretting.
"The rain felt like needles on my skin," she said.
"As the wind and rain worsened by 6am, my whole family was thrown into panic. We went out holding each other's hands and then we saw our house being washed out to sea, while our neighbour's house had lost its roof.
"I was holding onto my siblings. The water was already going up and we saw our things drifting into the ocean.
"My sister and I were struggling to hold on to each other while the younger ones were screaming that we were going to die. My sister screamed out my name when we slipped from each other's grasps. I was struggling to keep my head up so as not to drink seawater.
"The last words I heard from my parents were, 'where are you, my children?'. That was when a wave as tall as a house engulfed us. I was separated from my family and I found myself underwater. I was 15 years old then but I did not know how to swim like my other siblings. I thought I was in heaven because I saw a bright light while underwater. I prayed to the Lord not to let me die because I wanted to be with my family and finish school.
"The sight was horrendous while we were on our way to the elementary school; every structure was washed out. I saw dead bodies hanging on the school gates and I immediately searched for my family there, but to no avail.
"I waited until nighttime, hoping that my parents would show up with my siblings too.
"As I returned later to where my family's house formerly stood, I recognised my father's dead body by the shirt and jacket he was wearing. I held my father's remains in my arms and cried. After two weeks of being left under the sun, his body had become bloated and his skin was burned. I barely recognised his handsome face.
"Three weeks after I found my father, my sibling's friends asked me to come with them because they had something to show me. I immediately spotted my seven-year-old sister Joy's clothes from afar. She was lying by the shore and a dog was feasting on her remains. Her eyes and ears were gone. I regretted letting go of her during the storm's onslaught as soon as I saw her dead body."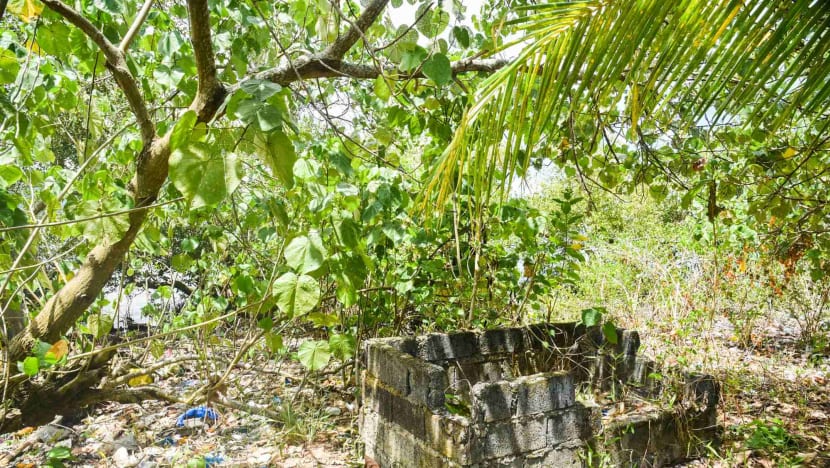 DNA MYSTERIES
With such loss and despair, the scars of Haiyan will not disappear easily in Tacloban. In the city alone, at least 3,617 people lost their lives.
Shyra's story is shocking, but it is not unique in its profound sadness.
In the aftermath of the typhoon and storm surge, chaos and confusion ensued as people struggled to survive, split apart from their loved ones and were left clinging to a fraught existence.
Amid the ruin of the city, dead bodies were hastily collected and moved from one location to another as they started to decay. Normal funeral procedures were impossible.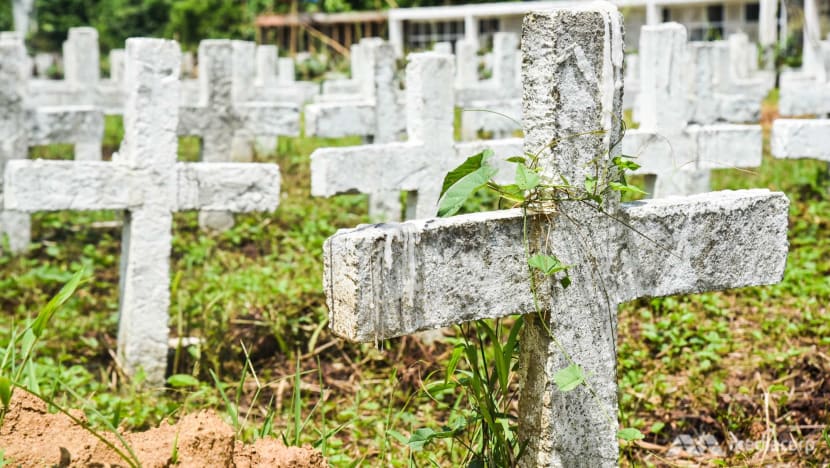 Under the instruction and management of the local city government, the vast majority of the bodies were buried at a mass grave, explains Ildebrando Bernadas, the department head of Disaster Risk Reduction and Management (CDRMM) for the city of Tacloban.

"Just a metre deep we buried them with plastic sheets underneath. Then we processed them one by one," he said. DNA processing began at the same time and samples were taken from each of the bodies and also relatives of those who died.

Just before the first anniversary of Haiyan - known as Yolanda in the Philippines, officials arranged for wooden crosses to be erected in the graveyard. Tacloban's residents had been trying to connect with their loved ones without any idea of where they lay.

"We left the area but when we came back, all of the crosses already had names. People went there and wrote the names. It was very surprising. Every time we planted a cross, someone would wait to claim it. This was the barrier, why people did not start recovering, did not start rehabilitating. They were still worried about where their loved ones were," Bernadas said.

Those wooden crosses would eventually be replaced by more permanent stone ones. But one aspect of the mourning process is still absent. The DNA process was never completed.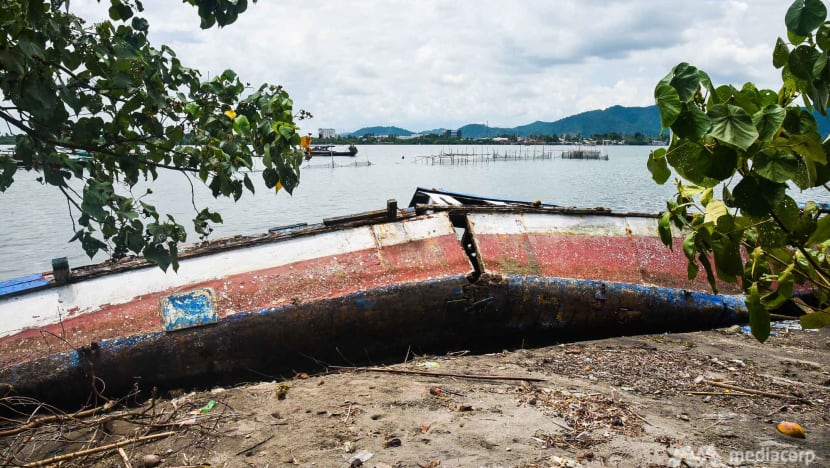 To this day, the identity of all of those people buried in Tacloban is unknown. The names on the crosses are long gone. And no proper alternative burials can be done.
"Where are the results? The national government, despite the many follow-ups, would always say 'not yet'.  I don't know what really happened," Bernadas said.
"If ever the sample of the DNA samples yield matches then I can pinpoint to you where your loved one is."
The DNA process was entrusted to the National Bureau of Investigation (NBI), which suspended the costly profiling and examinations in November 2015. When reached by Channel NewsAsia, NBI did not comment about when or if the process would resume.  

'WE ARE WAITING FOR YOU'
Shyra has never visited the graveyard where she suspects at least two of her family members are. It is highly likely the rest are also buried there, but that is a truth she is not yet willing to accept.
Shyra still holds out hope that her family members will return to her.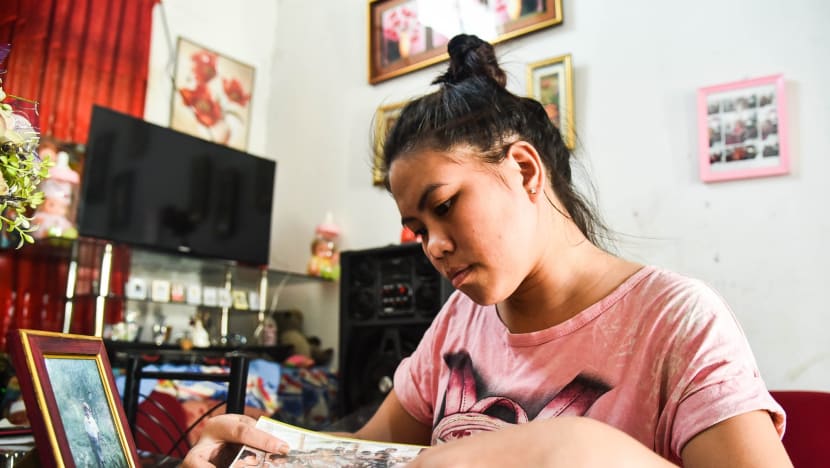 "I remember my naughty siblings and I miss being with them. I miss them the most during their birthdays. There are times when I cannot help but wish that someday my mother or my siblings would show up at our door. I also like to think that my parents are somewhere overseas and they just haven't decided to come home yet," she said.
The acceptance of someone's death without evidence of a body is a difficult barrier to overcome, Bernadas says. He has spoken to many people reluctant to declare their relatives dead, preferring to keep them on the official list of missing.

"It is a pain in their heart to declare them dead. I accompanied a lady who is waiting for her husband to come home. In the gates of her home, though it's abandoned, there is an inscription that reads 'we are waiting for you'," he said.
Over the years, the missing register has dwindled down to just 273 in Tacloban City. Declaration of death brings grief, but it also means families are entitled to financial assistance.
Shyra has accepted that payment for her family. And for now, there are other daily challenges to contend with. She is living in a relocation site for Haiyan survivors in the north of the city, caring for her younger brother Josua, the only other survivor from her family, who was staying with grandparents outside Tacloban when the storm struck.
Shyra is fulfilling her aim of finishing high school and is currently in Year 12. She wants to become a teacher in the future.
Their recently constructed home is decorated with framed photos of happier days long past: Their mother with a newborn; a band of children colourfully dressed. The cover of the photo album reads "Endless Love".
There is still a deep agony here, suppressed by time. It goes beyond the doors of this home; it is communal and it lingers.

"I'm just counting the time until finally everything about Yolanda will heal. It is not yet over," Bernadas said.

"The people in their hearts and in their lives ... there is still trauma. During nights when intense wind is experienced, they can hear children crying."

If one of those crying was Shyra, no one could blame her.