It used to be that finding a secondary school for your child simply meant picking the one nearest to your home. That seems almost quaint now. These days, it's also about test scores, school rankings, quality of teachers, what facilities and co-curricular activities (CCAs) are offered, how the curriculum fits with your child's academic, social and emotional needs, and so on. As if things aren't stressful enough, this is also the age when children begin to spread their wings and voice their own opinions, including where they wish to study. Reaching a decision that satisfies both parties can often feel like a tug of war.

However, the process does not always have to be so fraught. For the Lees and the Pai-Gunawans, a key factor that both parents and children converged on was the International Baccalaureate Diploma Programme (IBDP). An alternative to the A-Levels, it is a two-year educational programme for students aged 16 to 19 that is widely recognised by universities globally. It is offered by a number of local and international schools in Singapore, including Hwa Chong International School (HCIS), where the two families decided to enrol their kids.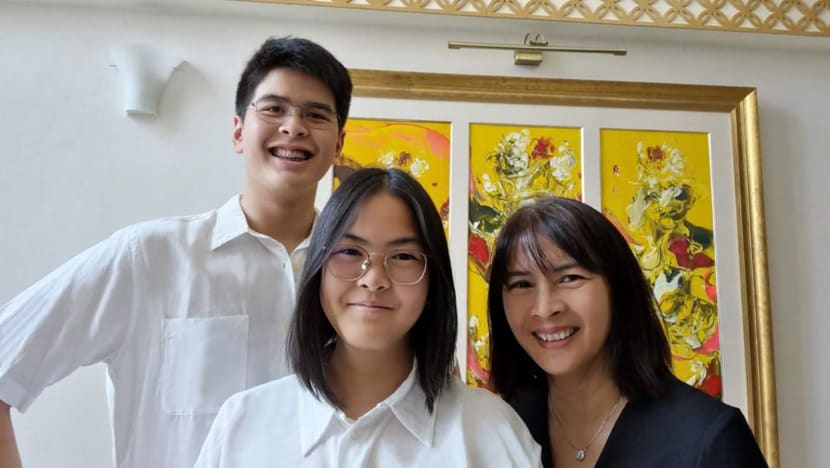 LIKE BROTHER, LIKE SISTER
At 14, HCIS Year 2 student Alexa Pai-Gunawan has yet to commence the IBDP. But she already knows what to expect, having seen her older brother James receive his IB Diploma last year. Besides the six academic subject groups, there is the Theory of Knowledge course, where students reflect on the nature of knowledge; the Extended Essay, an independent research project culminating in a 4,000-word paper; as well as the Creativity, Activity, Service (CAS) component, in which students engage in extracurricular activities related to these themes. The programme asks a lot of the students, and Alexa is understandably a little daunted.
"In a way, I'm scared because I saw how challenging the workload was for James. At the same time, he told me about all the cool things he got to do, such as volunteering overseas during the annual CAS Trip, so I'm excited to experience those for myself," she said. "Right now, I'm interested in a career in either medicine or business. That's what I also like about the IBDP — I can keep my options open and choose subjects geared towards both areas, instead of being forced to pick a lane before I am ready."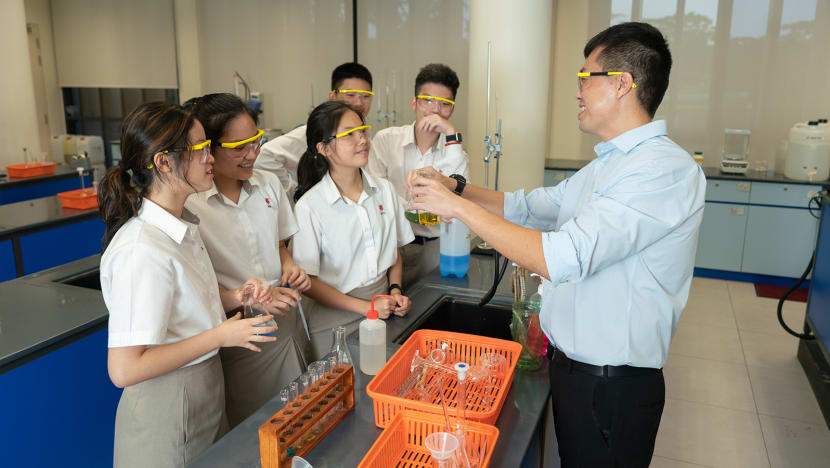 "RIGHT NOW, I'M INTERESTED IN A CAREER IN EITHER MEDICINE OR BUSINESS. THAT'S WHAT I ALSO LIKE ABOUT THE IBDP — I CAN KEEP MY OPTIONS OPEN AND CHOOSE SUBJECTS GEARED TOWARDS BOTH AREAS, INSTEAD OF BEING FORCED TO PICK A LANE BEFORE I AM READY."
Alexa's parents initially came across the IBDP back when they were exploring secondary schools for James. What swayed them toward the programme was its second-language requirement as one of the six subjects, as they were keen for James to learn Mandarin. Said his mother Ms Ludiawati Gunawan, "My husband is Chinese-Indonesian, and we want our children to connect with their Chinese roots. Also, Mandarin is, next to English, the most spoken language in the world. Being fluent in both languages will enable them to communicate with more people. This will be beneficial for their future."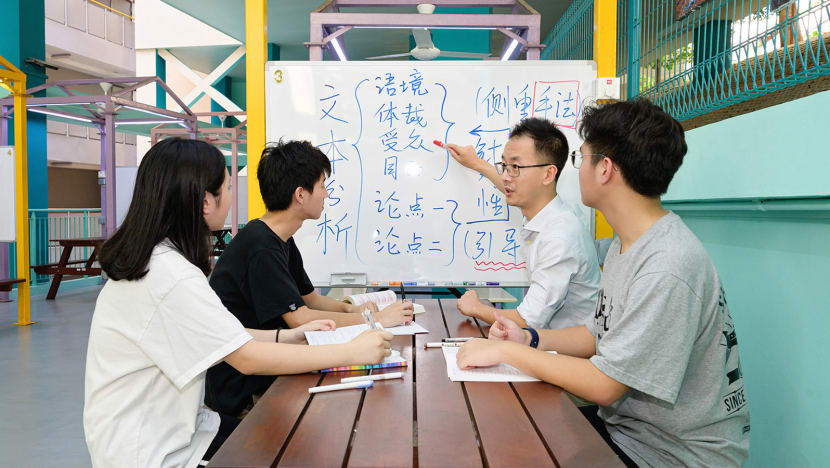 The Indonesian family has lived in Singapore for many years, and James had attended a mainstream primary school locally. However, he lagged behind his peers in Chinese language proficiency, so his parents looked around for a secondary school to build up his Mandarin skills. "HCIS' strong reputation in Chinese language teaching as part of the Hwa Chong family of schools, together with its track record of good IBDP results, sealed the deal for us," Ms Gunawan recalled.
She noted that James' Mandarin skills improved markedly during his six years at HCIS. "The school also has international students from China, so having them as classmates and friends gave him plenty of opportunities to use the language." And that's not all: "The IBDP involves a lot of project work and independent research, which helped James become more proactive about learning. His learning extended beyond the classroom too. I'd say he's become a more open-minded person, and more daring to take on new and different challenges."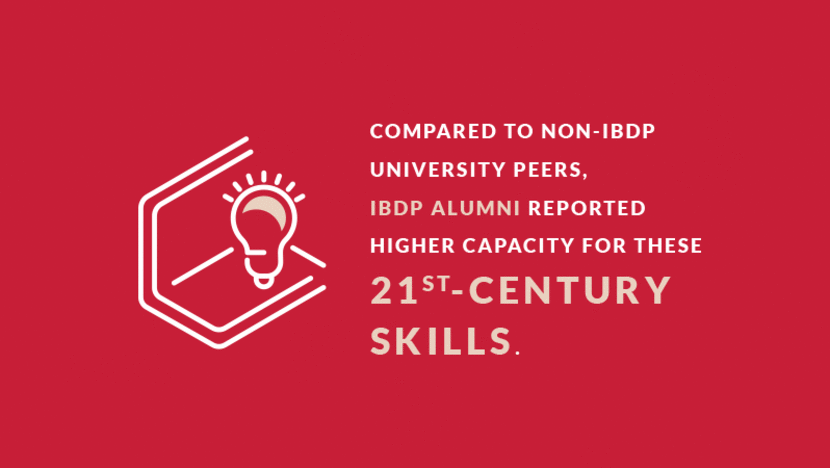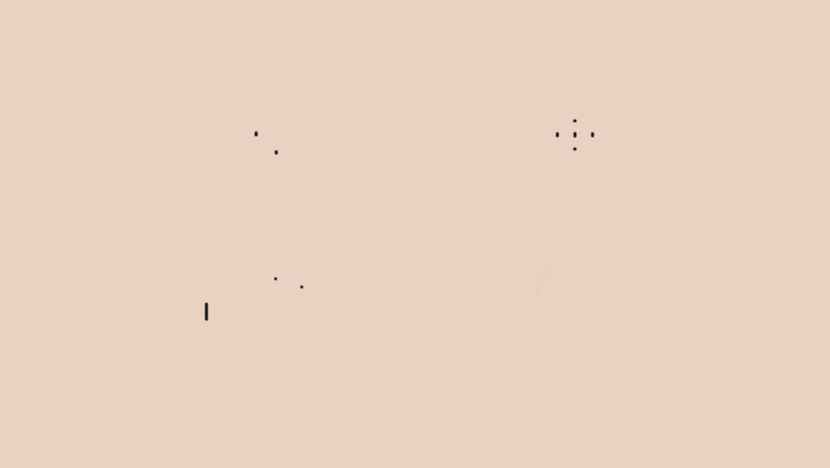 Currently serving National Service (NS), James was in his final year at HCIS when Alexa joined the school in 2020. This was in fact a big reason she wanted to study there: "With my brother around, I knew that I could depend on him if I needed anything." She was also impressed by the school's wide variety of CCAs and has to date joined the Debate Club and the Digital Art Club. Community service projects, such as giving out care packages to the vulnerable elderly living in public rental flats, have offered further "eye-opening" experiences for Alexa.
"I used to be quite introverted in primary school. The class was so big and I felt lost," Alexa admitted. "At HCIS, where the class size is smaller, I know everyone in my level and am friends with them. We also get more one-on-one time with the teachers. As a result, I feel that I've grown more confident to speak up, think outside the box to solve problems, and broaden my perspective." She may be still only 14, but Alexa has notched several firsts already with HCIS and looks forward to even more once she starts the IBDP.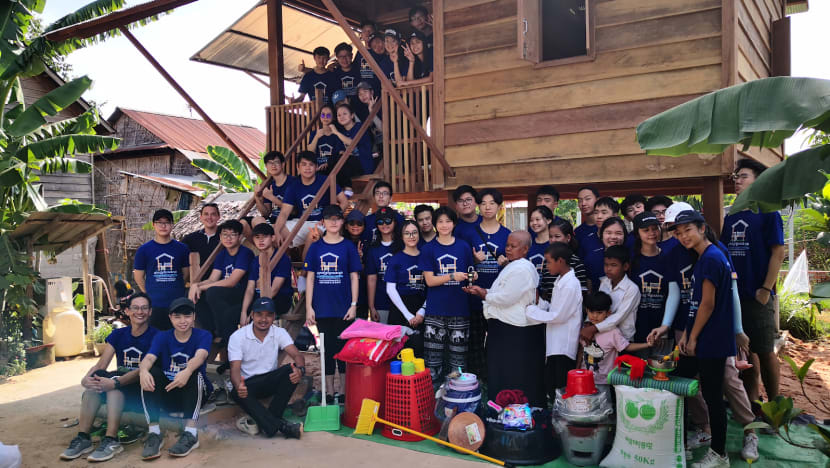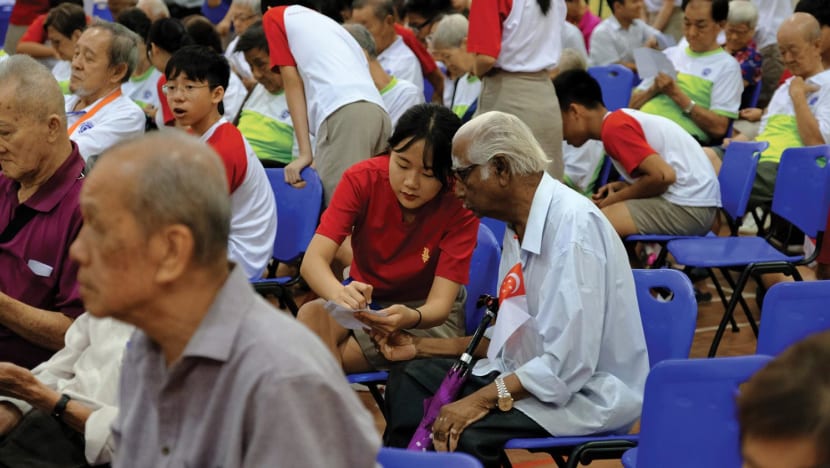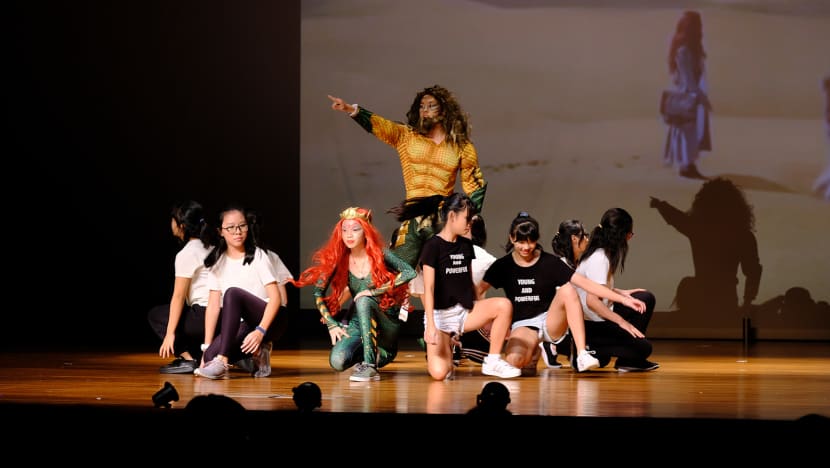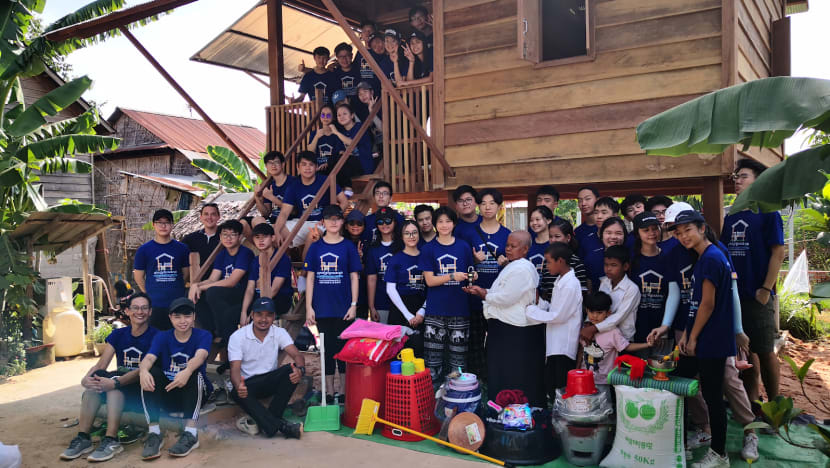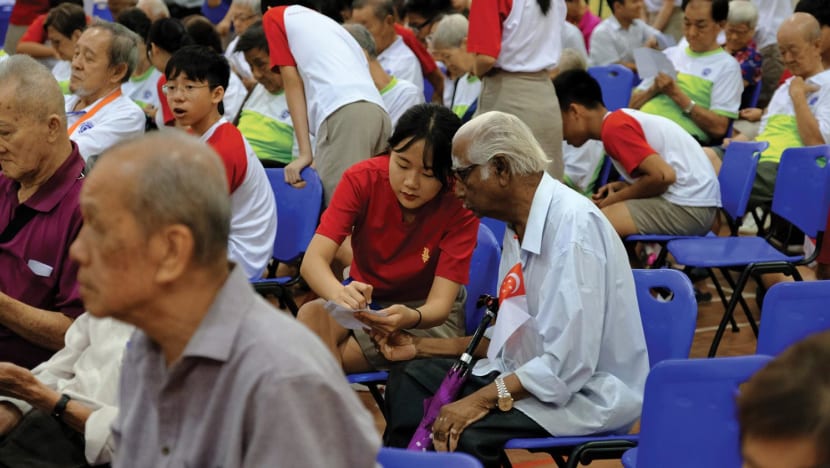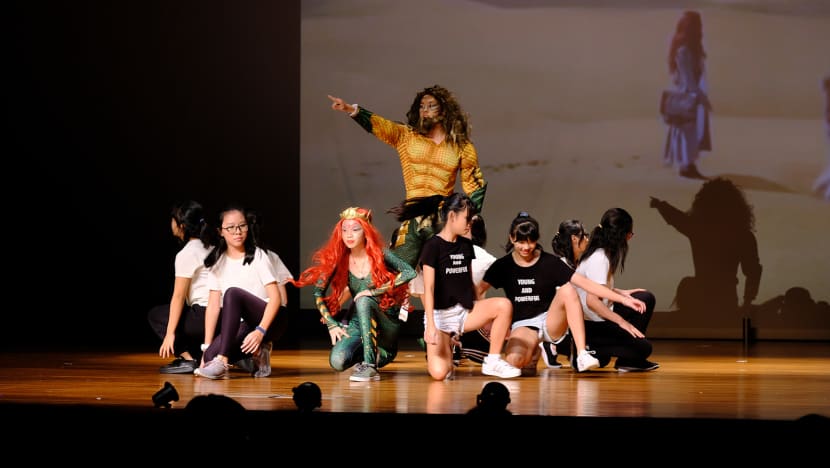 A SUCCESSFUL "EXPERIMENT"
Singaporean twins Melville and Melchoir Lee, who will turn 18 in December, did not follow a family member to HCIS. On the contrary, all three of their older siblings had gone down the mainstream secondary school route. "My wife and I decided to switch things up for the boys, mainly to experiment and observe how the differences in experience, if any, would impact them," said their father Mr Lee Kim Chong, a businessman.
HCIS, the parents discovered, was certainly different — and it suited them fine. "The first thing that attracted us to the school was its boarding residence. We felt that living away from home would cultivate a sense of responsibility and self-discipline in our kids." Mr Lee was equally intrigued by the rigorous and broad-based IBDP curriculum, calling it "well-structured", "well-rounded" and "holistic".
Another thing that appealed to them was the school's mix of local and international students. "As part of this diverse community, Melville and Melchoir could be exposed to other cultures and worldviews, develop better communication skills and learn to be adaptable, while not forgetting their roots," Mr Lee explained.
"AS PART OF THIS DIVERSE COMMUNITY, MELVILLE AND MELCHOIR COULD BE EXPOSED TO OTHER CULTURES AND WORLDVIEWS, DEVELOP BETTER COMMUNICATION SKILLS AND LEARN TO BE ADAPTABLE, WHILE NOT FORGETTING THEIR ROOTS."
REMOVING FINANCIAL BARRIERS
Affordability is a crucial factor in selecting where to study. Unfortunately, it may limit the range of options accessible to children from lower-income families. To help these deserving students realise their dreams of academic excellence, and hence set off on the road to success in life, HCIS offers several scholarship schemes.
The HCIS-Peter Lim Scholarship is instituted by philanthropist Mr Peter Lim, and covers the tuition fees of IBDP students in full for the duration of the two-year programme.
The HCIS Merit-based Scholarship is awarded to students with an outstanding academic profile who demonstrate excellent leadership qualities and meaningful participation in CCAs.
The HCIS Talent-based Scholarship is awarded to students who possess stellar participation and representation records in sports, arts, community services or youth leadership experiences.
Now in their final year at HCIS, the twins were similarly eager to embark on a new adventure and settled into school easily. Living on campus right from the start helped, as it allowed for more opportunities to interact and make friends. "We're a very tight-knit community," said Melchoir of his fellow boarders. Hailing from different countries, mostly within Asia, they quickly bonded through learning one another's culture and sharing similar interests.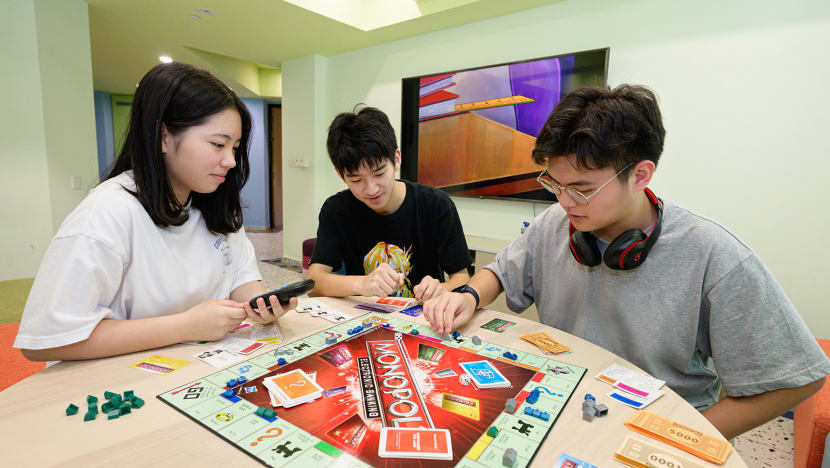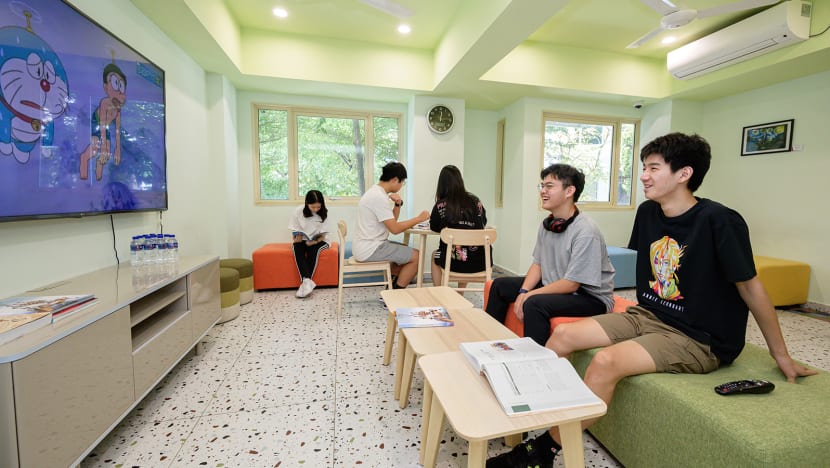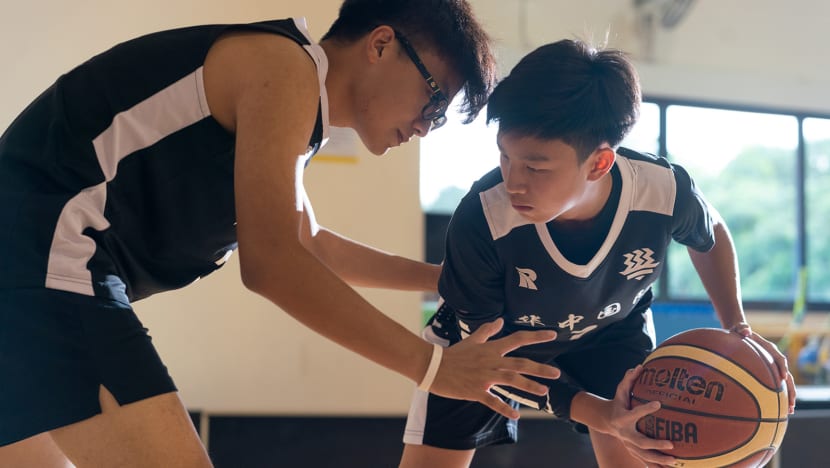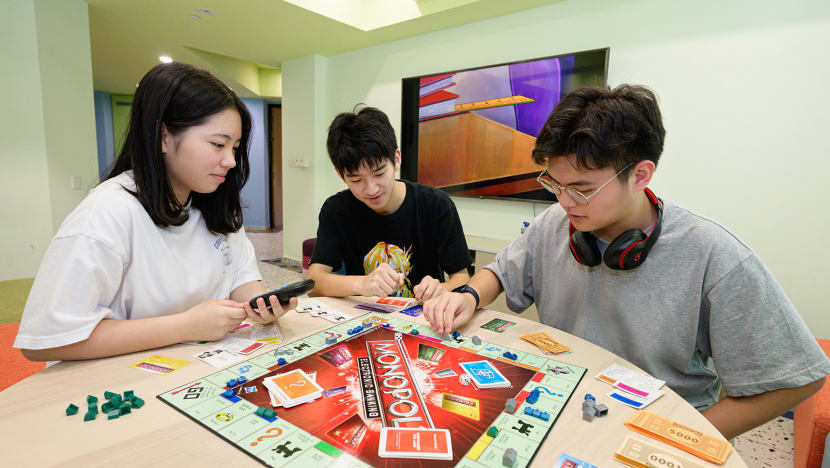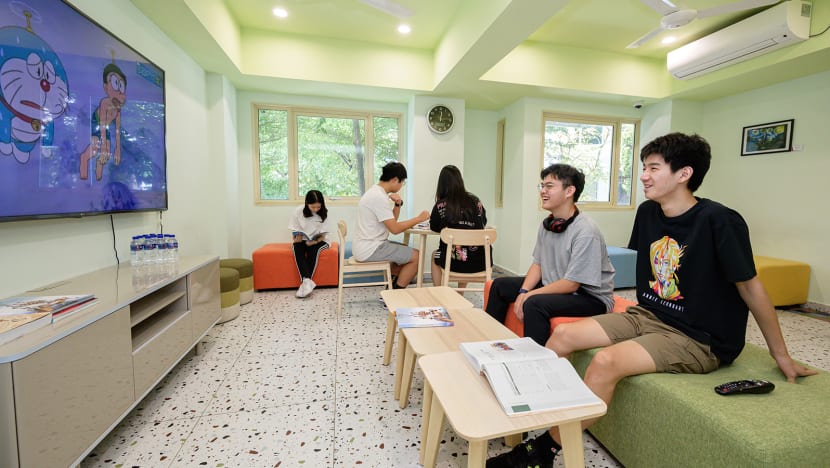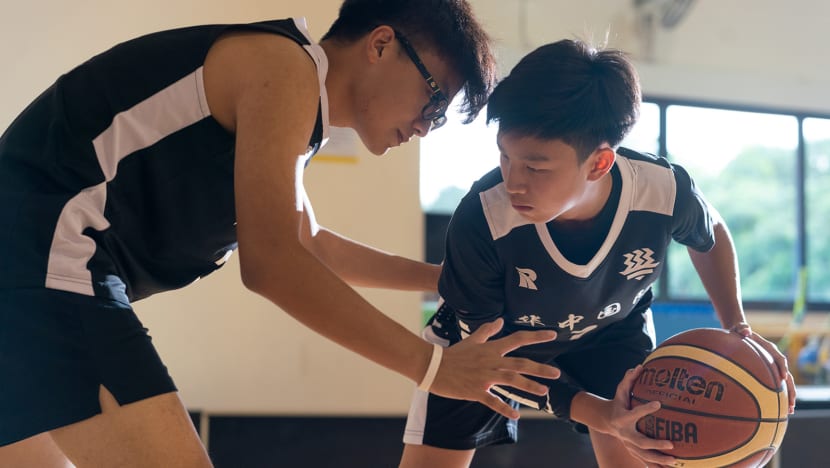 Neither Melchoir nor Melville knew much about the IBDP at first, and the thought of writing a 4,000-word essay was "scary". However, through HCIS' six-year integrated curriculum — which progressively introduces students to the various IBDP components from as early as Year 1 — their transition to the programme was smooth. Coursework assignments of increasing difficulty prepared them for the demands of the IBDP, so by the time they hit their senior years, writing an Extended Essay seemed not just "normal" but "enjoyable".
Indeed, going through the programme has instilled in them a love of learning. "I used to find studying boring, but not anymore," said Melville. "Through the IBDP coursework, we were able to apply the theoretical knowledge learnt in class to real-world issues happening around us." For example, their cohort carried out a 'Changemaker Project' centred on the United Nations' Sustainable Development Goals, whereby each team proposed innovative ways to achieve a particular goal, be it reducing unemployment or addressing climate change.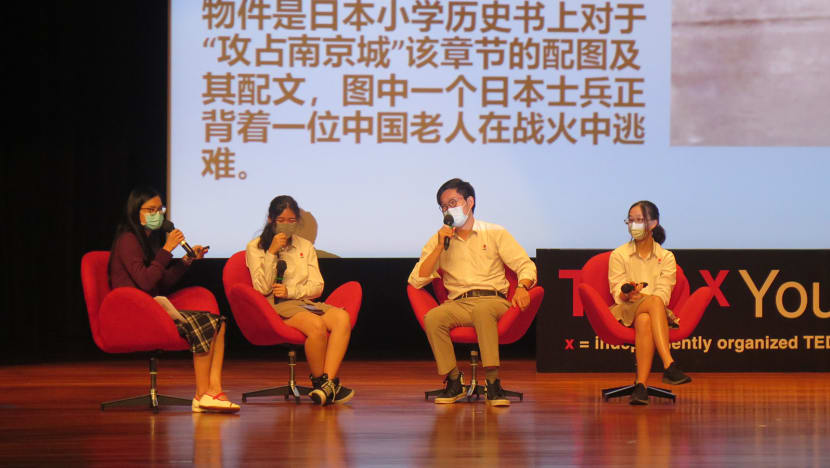 "The IBDP has helped us to become better at managing our time and doing research on our own, while on the non-academic side, being boarders has taught us to live independently. These skills will be useful when we go to university, after completing NS," said Melchoir. The brothers hope to follow in their father's footsteps and run their own business one day, with both delving into business management topics for their respective Extended Essays.
Mr Lee, for his part, couldn't be prouder: "Melville and Melchoir are now more self-motivated and disciplined in their studies. They take full ownership of their responsibilities and are diligent in keeping to their own planned schedules. On top of that, they have also become better communicators and self-aware individuals." So, it seems, the experiment has paid off.
EMBARK ON A BRIGHT FUTURE
Apply to HCIS and be part of its community of independent, innovative and international-minded learners.
FIND OUT MORE