Trained to act in the face of immediate threat, First Response Team officer Jacob Ng is part of the tactical team protecting the nation's borders every day.
For most Singaporeans, a gunman attack or a bomb threat happening on Singapore soil is unimaginable, but for ICA First Response Team (FRT) Officer, Mr Jacob Ng, these are precisely the types of scenarios that he is trained to respond to.
It may sound like a role straight out of a movie, but wannabe heroes need not apply. Mostly invisible to the eyes of the public, the ICA First Response Team is always on the lookout and ready to spring into action when the call arises. Officers in this team possess a specialised set of skills – quick-thinking and the ability to remain calm under pressure – as well as the understanding that teamwork is crucial because situations can go south very, very quickly.
Mr Ng shared: "In the types of situations we are expected to respond to, we are provided with brief facts prior to arriving at the scene. Once we get there, the situation may have changed or escalated even further. The challenge is to react as quickly and appropriately as possible to minimise harm."
Even as exciting as his role can be, Mr Ng still gets jibes from friends about "chopping passports". But he takes it in his stride. "Border security is never a beautiful job, because of what the general public associate it with, but we are the first line of defence for any threat entering our homeland. It's a job that I'm proud to do," he said.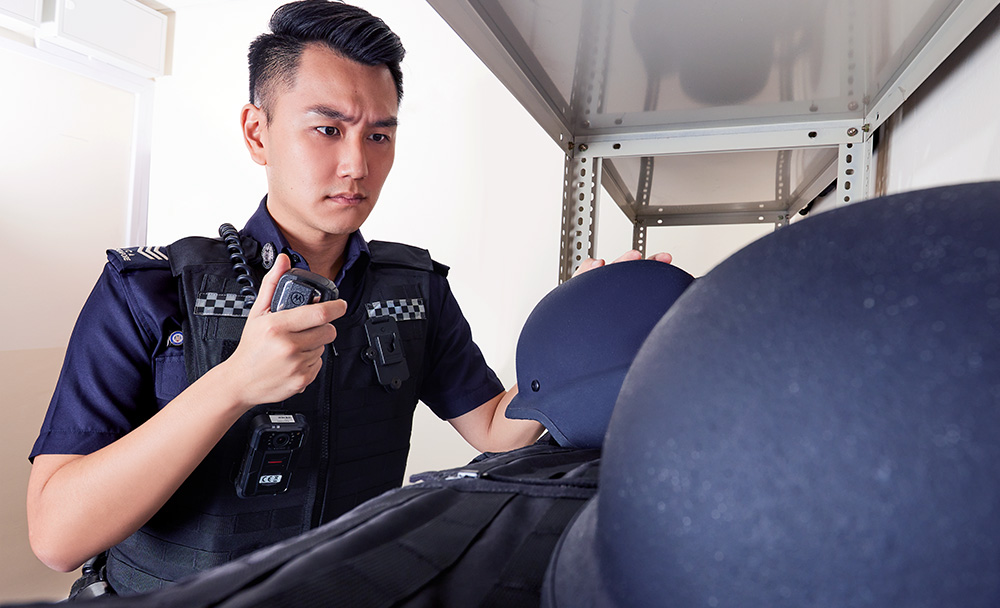 CALM IN A CRISIS
It is peak hour at Tuas Checkpoint and ICA officers are going about their duties to ensure that the thousands of vehicles and travellers coming in and out of Singapore cross the land border smoothly. A commotion breaks out – an armed individual has taken a traveller hostage and is shouting demands. Panic and chaos ensues – the situation could spin out of control in minutes. The FRT is activated and moves quickly to subdue the attacker.
Hostage situations are just one of over 40 scenarios that Mr Ng is prepared to respond to. Others include suicide bombers, fires and dash-through cases. The latter refers to incidents where vehicles drive through immigration without proper clearance, or if any traveller attempts to evade immigration clearance.
As part of a team of specially trained officers in charge of protective security at each checkpoint, he must remain vigilant at all times, even when the possibility of an incident is historically low.
To be equipped for the role, Mr Ng undergoes rigorous training focused on tactical movements and scenarios using a mix of live training and simulation exercises. The training sessions are also necessary to build trust between team members.
He shared: "Our training drills help us commit movements to 'muscle memory', so we can act quickly and appropriately when necessary. It's also important that we train as a team and learn to work together. In any given situation, I need to be able to trust my team members to cover my blind spots, and vice versa." Situational awareness is not the only factor important to Mr Ng's work. FRT officers need to have an acute sense of responsibility, as well as the ability to adapt to changes in a quick but composed manner.
"FRT officers need to be able to think on their feet because no scenario actually follows a book and different scenarios could be thrown at you at the same time. Our training prepares and trains us as much as possible, but in the real world, anything can happen," he said.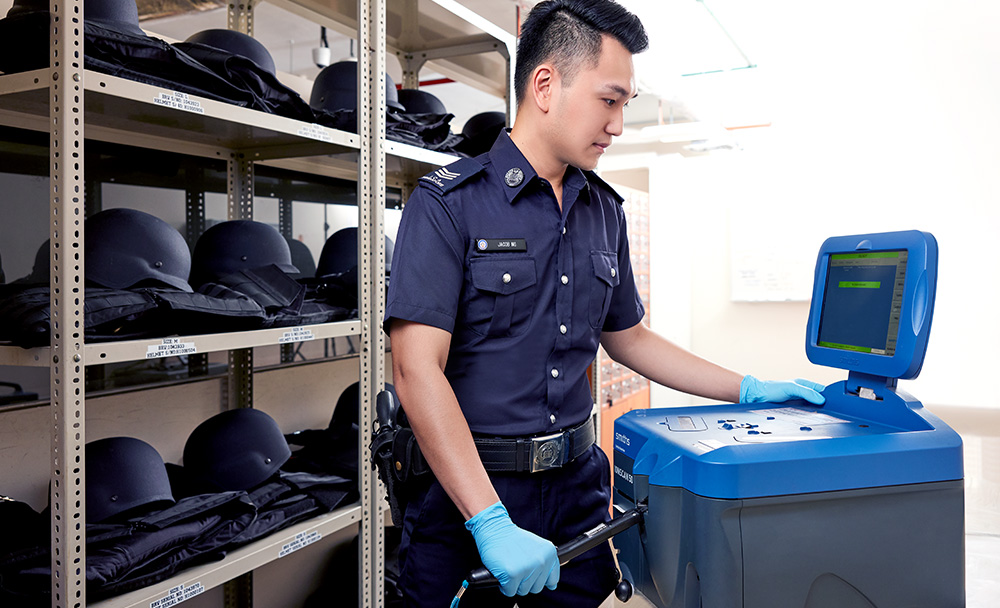 HIGH-TECH GADGETRY
When Mr Ng gears up to report for duty, one of the gadgets he never forgets is a seemingly nondescript smartphone. This smartphone is actually installed with the Mobile Automated Verification and Identification System, or MAVIS 2, a powerful next-generation mobile screening and identification device.
It features an extensive range of biometrics – fingerprint, facial and iris – and textual screening capabilities to establish the identities of people. It is one of many pieces of technology that helps Mr Ng to perform his job efficiently and on-the-go.
KEEPING UP WITH TECHNOLOGY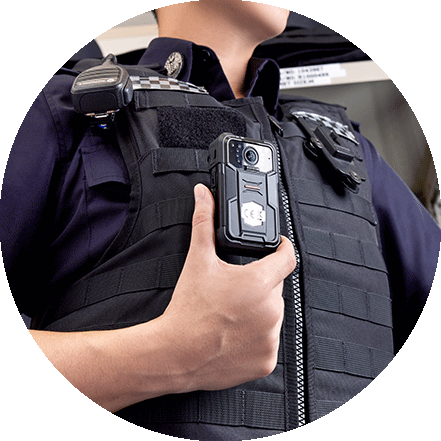 BODYCAM
A bodycam strapped to Mr Ng's uniform allows for constant recording that is transmitted back to the Ops Control Room. This means that any situation is being viewed and assessed by multiple sets of eyes, and not just Mr Ng and his team.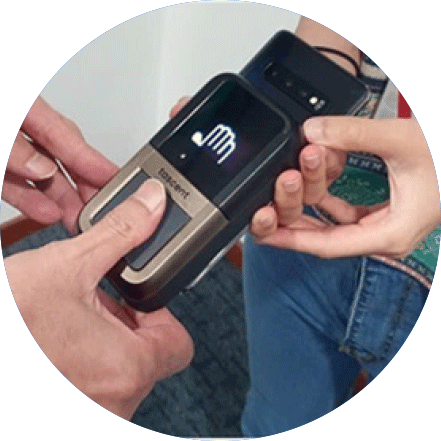 MAVIS2
The MAVIS2 is also used by ICA officers out in the field to verify the identity and immigration status of arrested immigration offenders such as over-stayers and illegal immigrants.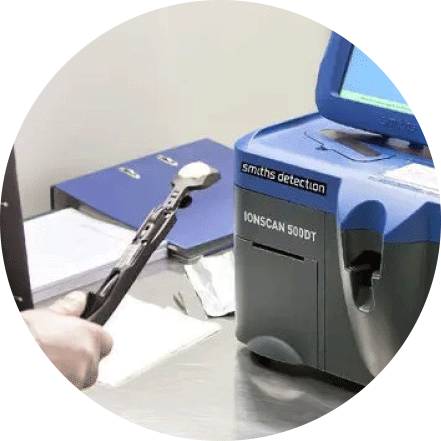 IONSCAN
Handheld ion scanners are used by officers to check if a suspect is in possession of drugs. These scanners can detect trace amounts of controlled substances on a person and their belongings within a very short amount of time.
MOVING TOWARDS THE FUTURE
Before the pandemic, Tuas and Woodlands Checkpoints saw more than 400,000 travellers passing through on a regular day. Sifting out suspicious individuals from a high volume of legitimate travellers at two of the world's busiest land crossings is no easy feat.
Currently, Mr Ng and his fellow officers are trained to profile travellers using the Threat-Oriented Person Screening Integrated System (TOPSIS), a system that incorporates the use of research-backed empirical studies to assess people who show signs of deception based on verbal and non-verbal cues.
"I'd say 80 per cent of an assessment is based on non-verbal cues, like eye contact, facial expressions, gestures, posture, and body language. We don't make a judgment based on a single cue. We look at a person's behaviour as a whole. The goal is to ascertain if a person is a genuine traveller," he shared.
"Border security is never a beautiful job, because the work that we do is not visible to the public eye, but we are the first line of defence for any threat entering our homeland. It's a job that I'm proud to do."
Mr Ng is excited about the New Clearance Concept (NCC) coming to both Tuas and Woodlands Checkpoints soon as he was part of the first batch of officers that went through the NCC training. He anticipates an enhancement to his screening capabilities with availability of more real-time data and information, which would enable him to make informed decisions more quickly.
He said: "It's a great time to be working at ICA. We are going through a transformation, especially with the implementation of the New Clearance Concept. I know my work will never be mundane because there will always be new challenges ahead."