TEXT FRANCIS KAN
PHOTOGRAPHY JOSEPH NAIR
James Cook University offers a visionary
education for a meaningful career that can
make an impact on the world.
The world is facing myriad of challenges, from climate change and food security to mental health issues. While it is encouraging that more people are coming forward to help create awareness on global issues, one educational institution is working to equip a new generation of professionals with the knowledge and skills to address them.
The Singapore campus of James Cook University (JCU) provides relevant educational programmes that meet the needs of employers and society in Singapore and the region. It does this by providing what it calls "visionary education" — degree courses in fields that make a difference.
For instance, JCU promoted Psychology education in Singapore after anticipating growing demand for mental health practitioners. In the same vein, the school unveiled its plans to build capabilities to aid in solving Climate Change and Food Security with its Environmental Science and Aquaculture courses.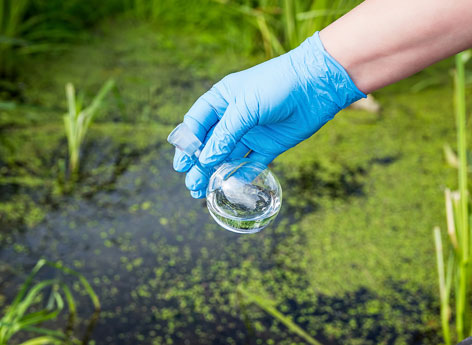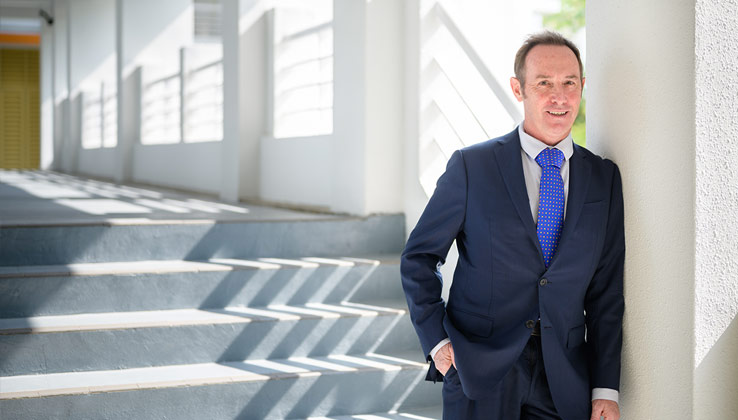 "It is our duty to target research and programmes to deliver solutions to these real world issues, and make an impact to the most fragile and populous of the world's regions."
PROFESSOR CHRIS RUDD OBE, DEPUTY VICE CHANCELLOR AND HEAD OF CAMPUS SINGAPORE, JCU
"JCU has a mission of creating a brighter future for people who live in the tropics worldwide through our graduates and discoveries that make a difference. This is not a short-term focus, but defines our existence as an institution," says Professor Chris Rudd OBE, Deputy Vice Chancellor and Head of Campus Singapore, at JCU.
The urgent need to find solutions to global problems was thrown into sharp relief this year, with rising sea levels, raging bush fires and the coronavirus disease (COVID-19) pandemic ripping across the globe.
"What's going on in 2020 is a reminder of the fragility of our world. It is our duty to target research and programmes to deliver solutions to these real-world issues and make an impact to the most fragile and populous of the world's regions. We want to make sure every student walks out of JCU with this mission in their hearts and heads," says Prof Rudd.
JCU's commitment to this mission has led to it being ranked among the top universities in the world. Established in 1970, JCU is the second-oldest university in the Australian state of Queensland. Since then, it has grown to become a dynamic, multi-campus university.
The school started its Singapore campus in 2003, where it boasts a diverse mix of students mainly from Asia, with some also hailing from Australia, North America and Europe.
Less than
%
of agricultural land is equipped for irrigation in 79 of 113 countries studied by The 2019 Global Food Security Index.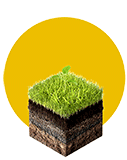 Singapore imports more than 90 per cent of food consumed in the country.
GROOMING REAL-WORLD PROBLEM SOLVERS
JCU's flagship Psychology programme at its Singapore campus — which offers courses from Bachelor's to Master's levels — is a good example of how JCU prepares its students to solve real-world problems. The school is a key player in Psychology education here, having trained dozens of local psychologists who have contributed to psychological health enhancement at various organisations, including several under the Ministry of Home Affair's (MHA) Office of Chief Psychologist.
"The high-pressure education system and workplace-induced stress have led to mental health issues among young people, working adults and the elderly. Our Clinical Psychology programme is an opportunity for our graduates to give back to Singapore," explains Prof Rudd.
He adds: "Psychology has really diverse career options, whether you work in the caring professions or in interesting fields such as cybersecurity, criminal justice or the rapidly-developing AI (artificial intelligence) sectors."
In the area of food security, JCU offers undergraduate and higher degree by research programmes to help build local capabilities. To help achieve this goal, the university rolled out a new Aquaculture Research and Teaching Facility in July 2019 to more effectively deliver its world-class expertise in tropical Aquaculture to Singapore and the region.
Another feature of JCU's offerings is the ability for students to combine majors for a more personalised learning experience. One popular option among students is to pursue a joint Bachelor of Business and Environmental Science degree with the option of an Aquaculture major, reveals Prof Rudd.

CLIMATE CHANGE
A 2019 Pew Research Centre survey showed that climate change is the world's biggest threat, with concerned respondents rising substantially over the past fiveyears.

Prime Minister Lee Hsien Loong said in his 2019 National Day speech that defence against climate change must be given as much emphasis as military defence.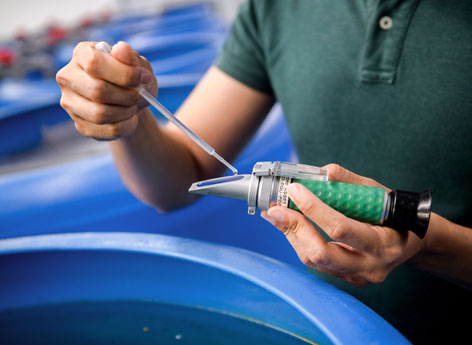 "Our researchers have a good rapport with the industry, and their research are based on industry-relevant issues, such as disease and health management."
DR SUSAN GIBSON-KUEH, SENIOR RESEARCH FELLOW AQUACULTURE, JCU
MEETING THE NEEDS OF TODAY'S STUDENTS
Prof Rudd notes that today's students not only want a prestigious degree, but a more enriching experience from their time on campus; whether it's in the form of a diverse network, varied student activities or employability skills.
"We are a small community with a focused range of disciplines that can provide a personalised experience that you don't get in many big public universities. We also provide targeted support in language, numeracy and career planning, where we help our students gain internships and other engagement with industry and business," he says.
The Singapore campus of JCU will continue to develop and grow its portfolio of programmes so that it remains relevant to its key stakeholders. In May 2020, for instance, the university launched its first post-graduate programme in diabetes.
"Southeast Asia is home to 20 per cent of the world's diabetics. Our new programme focuses on skills in developing personalised clinical care, counselling and communications in this area," says Prof Rudd.
He adds that JCU will continue to develop its world-class learning environment and strengthen its industry and business links to support graduate outcomes and research impact. "Our graduates are in great demand in the sunrise industries of the 21st century, which reflects our highly-relevant content but also the innovation and creativity that infuses the JCU experience."

MENTAL HEALTH
The 2nd Singapore Mental Health Study (2018) found that 1 in 7 people in Singapore has experienced a mental disorder in their lifetime.

Young adults are most at risk of suffering from mental disorders.
You might also be interested in...
Turning the tide
on climate change
As the climate crisis continues, James Cook University
is training professionals who can help businesses
mitigate their impact on the environment.
A recipe for a career
in food security
James Cook University Aquaculture
programme is playing a role in building
Singapore's food resilience.
ENVIRONMENTAL
SCIENCE
AQUACULTURE