Trained social worker Jay Che is passionate about helping troubled kids – he wants them to join the circus
By Chang Won Yee
Atattooed 15-year-old teenager has just been caught and disciplined for attempting to spike his teacher's beverage with narcotics. Imagine you're a school counsellor. What would you do?
"Have him join the circus", would be Jay Che's solution.
Jay, 39, is a social worker and counsellor who uses circus disciplines to reach out to youth-at-risk in Singapore. It may seem like an unusual course of action to take when correcting delinquent behaviour, but to Jay it makes perfect sense.
"My personal belief is that you need to engage with youth-at-risk who have a lot of energy to expend. Circus works perfectly because they like to take risks – and we teach them how to take risks in a positive manner."
These "positive risks" include circus tricks such as juggling, plate-spinning, balancing on a walking globe, and the diabolo – a traditional circus prop where the performer uses hand sticks to spin two cups on an axle attached to string.
Juggling, in particular, teaches these youth the value of perseverance. "Juggling is one of the toughest things. To juggle three balls, you take about two weeks to a month. Nine months for five balls. Three years for seven balls," said Jay. "It really tests your perseverance because every single time you try to learn a trick, you drop the ball countless times, pick the ball back up countless times, before you actually nail it.
The 15-year-old boy who tried to drug his teacher might have appeared to be a lost cause, but within 13 sessions of Jay's programme, he managed to master fire twirling – and even performed at his school's Teachers' Day concert.
"He never gave me any kind of discipline issues in my programme," said Jay.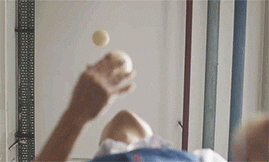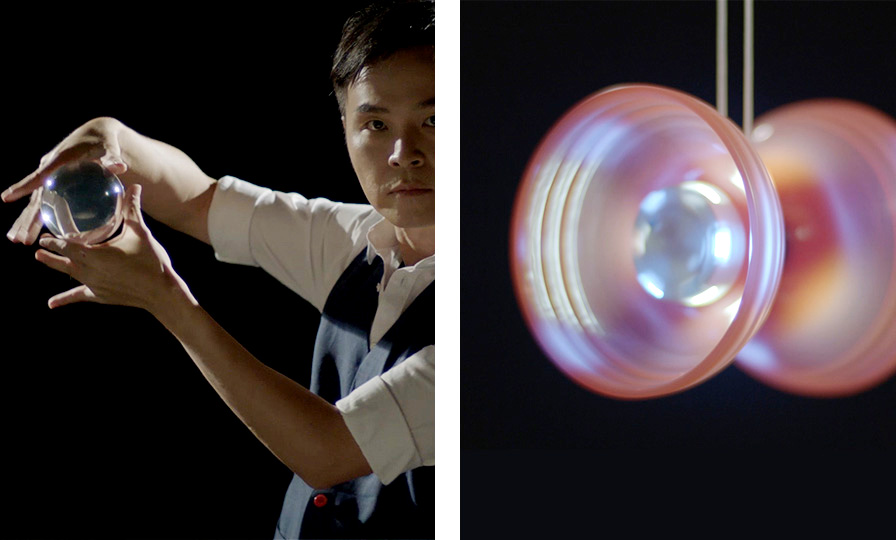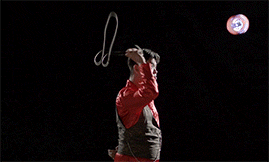 Getting students to master contact juggling or the spinning LED diabolo is how Jay Che engages with youths-at-risk at Circus in Motion
---
He actually verbalised… Why would a university grad want to do this?
---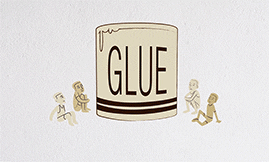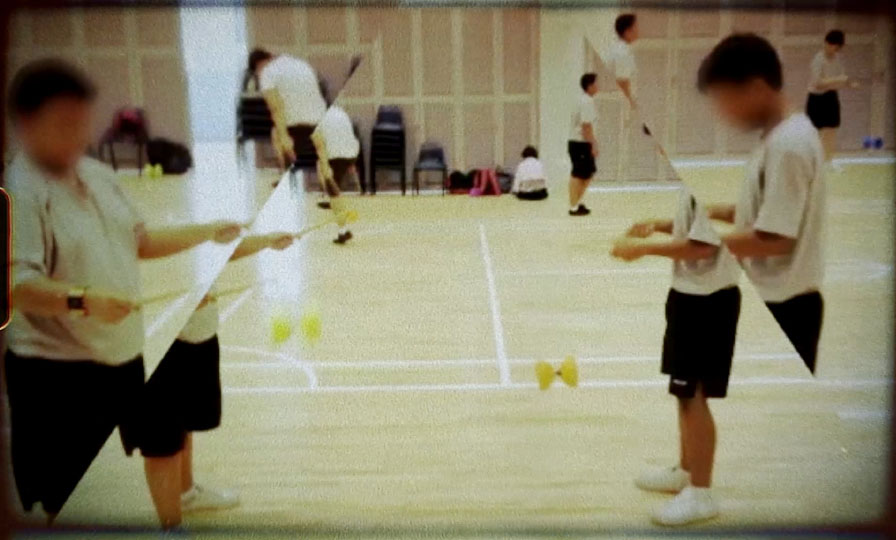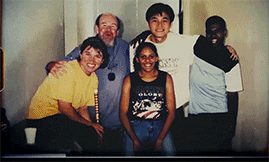 The arrest of a neighbour for suspected drug abuse was one of the reasons Jay Che got into social work. A stint with Cirque du Monde, the social arm of Cirque du Soleil, provided the impetus to start his own social circus in Singapore.
A NEW PATH
Jay was first exposed to the circus as a form of intervention for youth-at-risk during an internship with Tampines Family Service Centre. Cirque du Monde, the social arm of the world-famous troupe Cirque du Soleil, came to Singapore and Jay was fascinated by how engaged the teenagers were with the activities.
Pursuing a degree in social work seemed like a natural fit for Jay. He had grown up seeing his football mates getting into glue-sniffing, and even witnessed the police arresting his next-door-neighbour for suspected drug abuse one Chinese New Year eve. His experiences made him want to help at-risk communities. He even considered a career as a probation officer at one point.
As luck would have it, Jay was selected to train with Cirque du Monde in Melbourne, Australia. He returned inspired, serving as a social worker with Tampines Family Services Centre for about three years where he worked with juvenile offenders – part of which including a circus programme.
Soon after, Jay left the centre and started Circus in Motion.
Like most Singaporean parents, Jay's family was not thrilled that their son had gone off to join the circus, so to speak. It did not go well when Jay returned to his family's one-room flat with over $400-worth of juggling equipment. "My dad was the guarantor of my tuition grant and study loan," said Jay, understanding of his father's ire. "He actually verbalised… 'Why would a university grad want to do this?'"
---
He believes my work can make a difference in somebody's life.
---
Knocking on school doors to introduce his circus programme was a challenge too. "Circus in Singapore is neither classified as a sport or an art. So essentially, it means that you have no funding," said Jay. But word of his unique take on counselling began to spread. "When one school sees [the performance of] another school we teach at, they will think, 'Hey, that's actually very intriguing. Maybe we should try this for our school.'"
Fast forward 10 years, Circus in Motion has grown from a one-man-show to a troupe of eight. More important, they've helped over 9,000 youths.
Jay has also finally won over his father. "He's pretty much the guy who modifies my props now," said Jay, smiling. "Especially when he has known my current stable of employees since they were 15, 16… He believes my work can make a difference in somebody's life."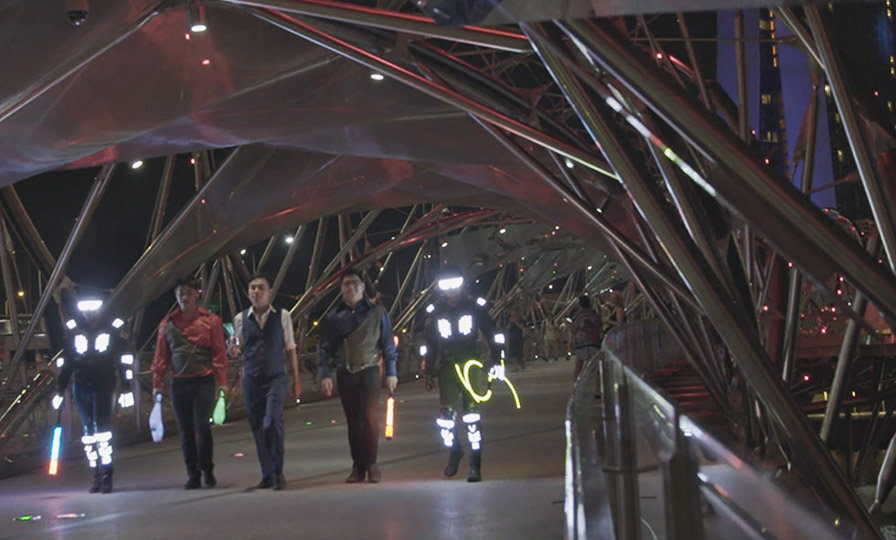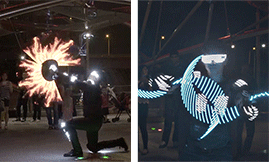 Jay Che and his troupe incorporate eye-catching LED lights in their act.
---
To Jay, the real magic is witnessing a young person master a circus act, and perhaps find mastery over themselves.
---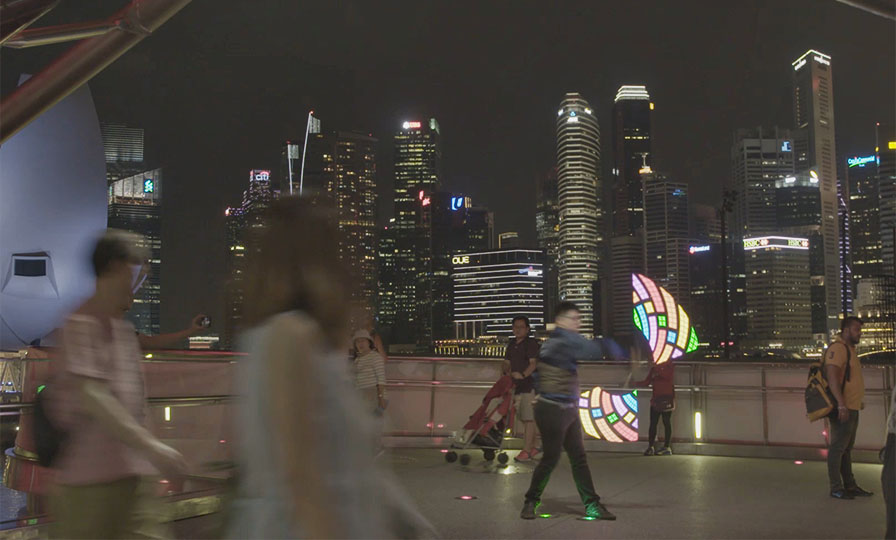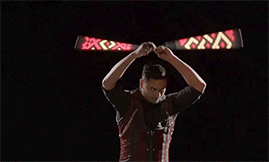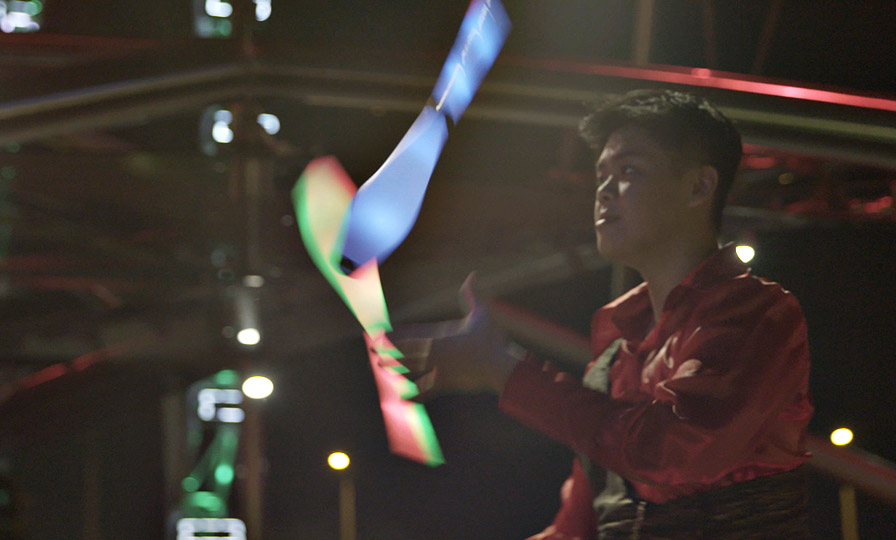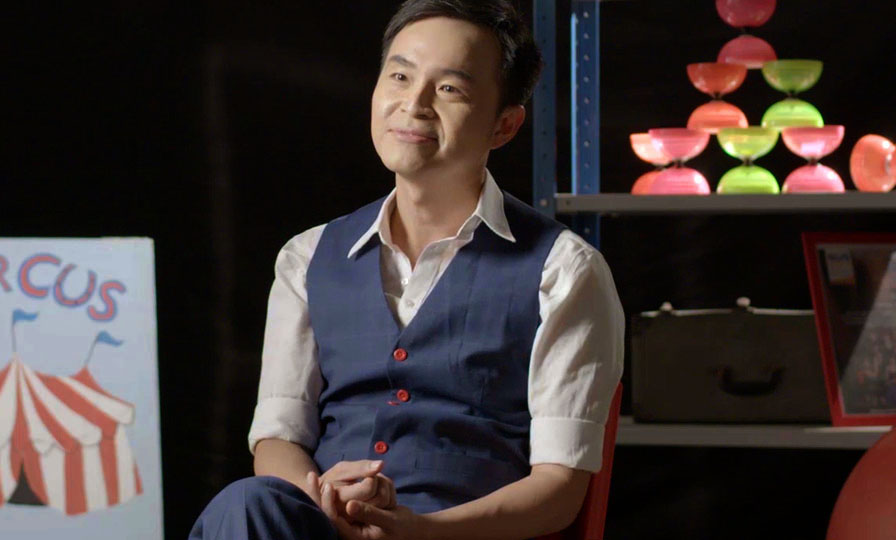 Circus acts are great entertainment for spectators, but for Jay Che's troupe, there's so much more that they've learned from the hours of practice behind the scenes.
PASSION MADE POSSIBLE
Ahmed Firdaus Ayoob Piperdy was in Secondary 3 when he was signed up for Jay's circus outreach programme. "Back then I was sort of like the emo kid. I was always getting bullied for that, and I was very dark."
He picked up the poi, a performance with swinging tethered weights, and later advanced to twirling poi with fire. "It boosted my self-confidence," said Firdaus, now 26. "It made me look at life in a different way."
Firdaus now works fulltime with Circus in Motion, where he specialises in different circus art forms and is charged with the artistic direction for the various performances.
His colleague Benjamin Teo, also 26, came to Circus in Motion the same way. His misspent youth involved vandalism, destruction of public property, and generally getting into trouble. Jay's circus programme taught him to focus his energy on setting his target on a goal and working to attain it.
Benjamin even followed in Jay's footsteps and graduated with a degree in social work. "I've been going to schools teaching student workshops, how to use a life skill, how to focus on improving their lives," said Benjamin. "Break the poverty cycle or, for some, just be a better person."
Firdaus and Benjamin are just two of many success stories from Jay's endeavour. Circus in Motion continues to grow, with more schools warming up to his outreach programme. In fact, Jay plans on starting a full-fledged circus school right here in Singapore.
To spectators, there is awe in watching the circus: The rhythmic roll of the Cyr wheel, spinning plates balanced on sticks, the seemingly simple act of juggling. But to Jay, the real magic is witnessing a young person master a circus act, and perhaps find mastery over themselves.