Forager-bartender Vijay Mudaliar is passionate about proving local flavours are just as good as what the rest of the world has to offer
By Chang Won Yee
If anything, Vijay Mudaliar has always known how to make things work. He took on different part-time jobs trying to earn a little extra money while he was still in school. Stints at retail establishments like Hush Puppies and Best Denki – anything he could get his hands on, he said.
He had just turned 18 when the opportunity to bartend presented itself. It was perfect: He could sling drinks in the evening to earn his keep and still make it to class in the morning. It worked out great for a while, with the money from bartending helping with school fees and his goal to buy a motorcycle. But soon, Vijay's interest in bartending eclipsed monetary motivations.
"I thought it would be a lot of fun and games, you know? Just pouring bourbon and cokes," said Vijay, 28. "It wasn't really something that I thought I would be doing for a long time." Until he began to see different facets to the industry that piqued his interest: The hospitality, the creativity in the drinks, the management; the unseen structure to the seeming chaos an average patron witnesses in a bar.
"Everything's in the moment so, to me, it's very exciting," said Vijay. "You have to be always switched on, be on your feet, always thinking of ways to overcome obstacles."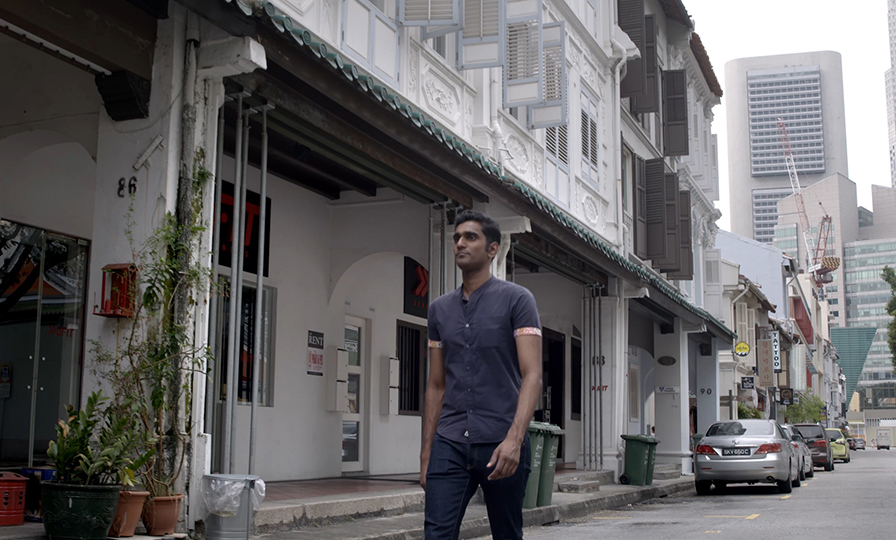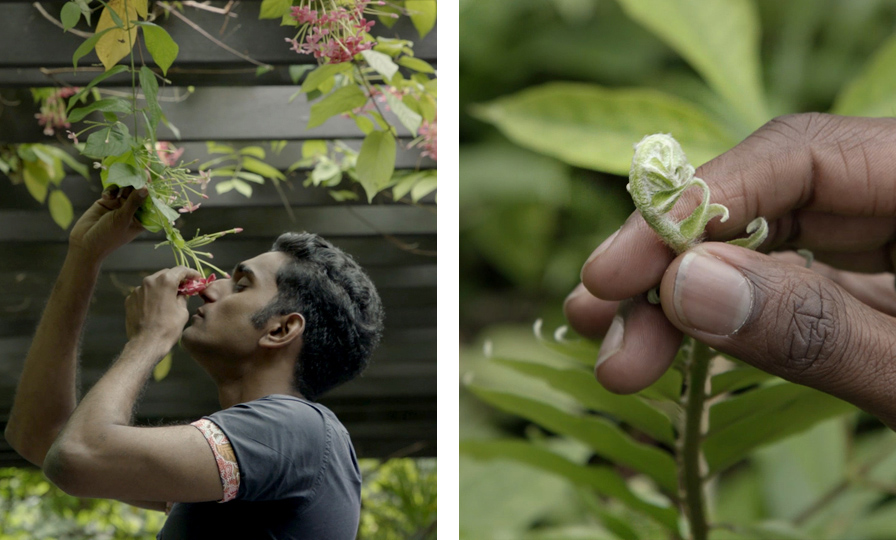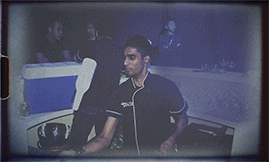 Vijay Mudaliar has come a long way since he first started bartending over a decade ago. He now forages for local ingredients to bring a truly Singaporean touch to his cocktails.
---
Why should flavours from other places around the world be considered superior to what we have?
---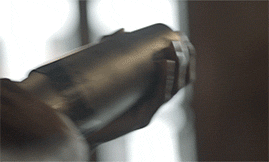 The young team behind Native works closely together to craft locally inspired flavours at their cocktail bar.
Bartending was more than a job – it was a calling. One that he ended up choosing over staying in school. His own family was sceptical about his prospects. To them, the payoff wasn't all that great. Vijay worked 12- to 14-hour shifts, even on public holidays, and the pay was less than ideal compared to what family members with "proper" jobs were making. Still, his passion urged him on.
But there was something amiss. He was a Singaporean bartender serving up drinks to a Singapore crowd in Singapore bars – so where was "Singapore" in all of this?
"Growing up in Singapore, there's always been a culture to import," said Vijay. "Why should flavours from other places around the world, like Europe, be considered superior to what we have? The landscape is different, the flavours are different.
"We've got our own culture; we've got our own style of food."
And that's when it clicked: Why shouldn't we have our own style of cocktails?
---
Singapore being right smack in the heart of Southeast Asia, the climate's perfect for a lot of things to grow.
---
TELLING SINGAPORE STORIES ONE COCKTAIL AT A TIME
Vijay wanted to bridge the gap between the bar and customers. He wanted not just a human connection but also a shared Singapore story. He wanted to showcase flavours unique to Singapore and the region that might evoke a childhood memory or connect with our landscape and culture. To do that, he needed a bar to call his own.
Ten years after he started bartending, Vijay opened Native.
Walk up the stairs of the Amoy Street bar and you won't find any Scotch whisky, American bourbon or Mexican tequila. Instead, there's a healthy stock of regional spirits like Indian whisky, Filipino rum and Thai gin. Even the furnishings, aprons and music are regionally and locally crafted and sourced.
Here, you'll find a cocktail inspired by our very own Geylang. Components of the Red Light District include pink dragon fruit, water kefir, rose aperitif, basil seeds and the "performance enhancement drug" known colloquially as Tongkat Ali.
The idea behind Native was to build a bar on who we are, where we're from and what's around us, explained Vijay. Sometimes, quite literally: Vijay forages for ingredients within 400m of his Chinatown bar.
"Singapore being right smack in the heart of Southeast Asia, the climate's actually perfect for a lot of things to grow," said Vijay. He started urban foraging about one-and-a-half years ago, discovering a treasure trove of indigenous produce in an area that used to be a plantation.
"I started with finding one ingredient," he said. "Right now we can name about 20 to 30 easily, from wild sorrel, pink jasmine, belimbing, which is a starfruit, turmeric leaf, jackfruit, just to name a few."
The forager-bartender's philosophy is simple: What grows together, goes together. "If I'm using the leaf, why not use the fruit, the bark, the stem, the flower?" And the creepy crawlies, evidently.
Antz is a cocktail made with Chalong Bay Rum, sugarcane, coconut yoghurt, soursop… and weaver ants, some of which are plucked right from the Amoy Street neighbourhood. The ants are placed on basil leaves and dipped in liquid nitrogen for a little citrusy pop of flavour.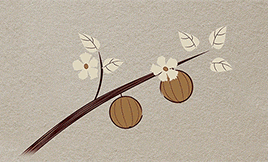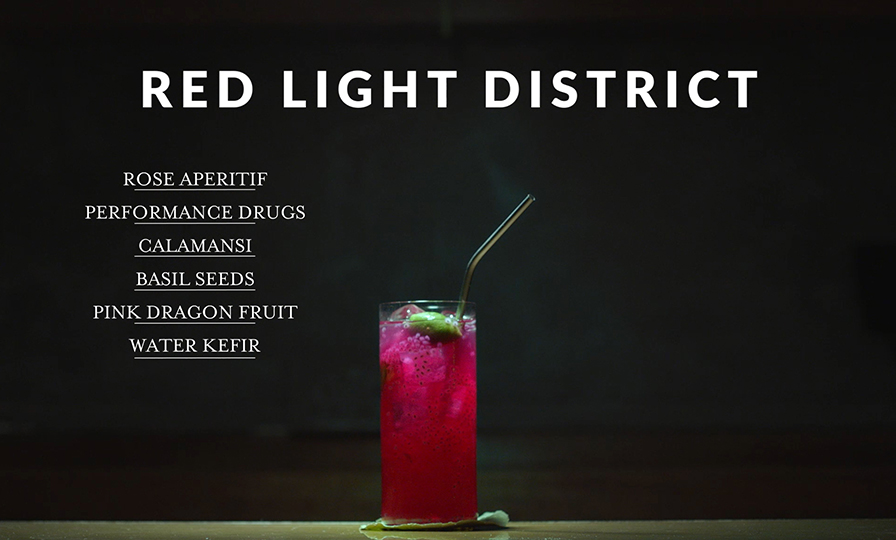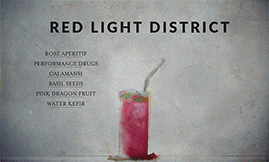 Innovative cocktails, like the Red Light District, utilise a wide range of ingredients like basil seeds and even "performance enhancement drug" Tongkat Ali.
---
It's really showcasing what we are as Singaporeans.
---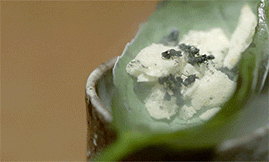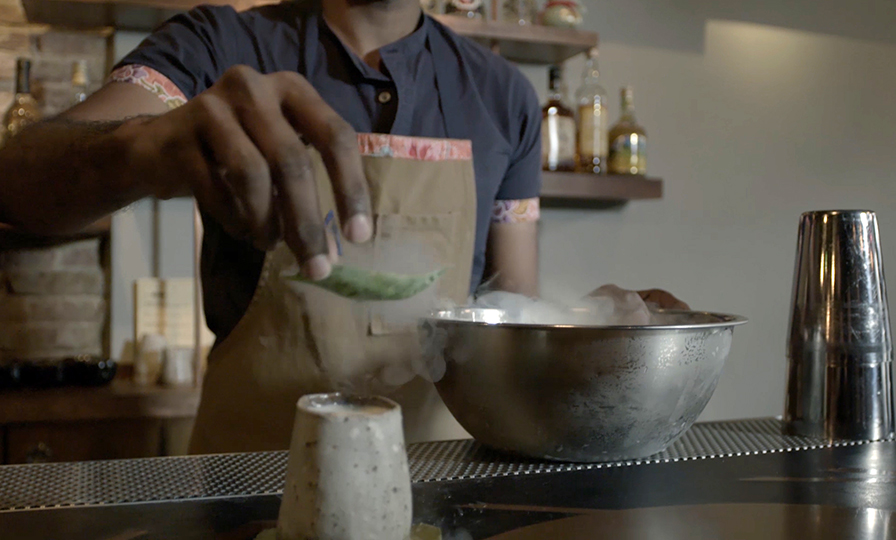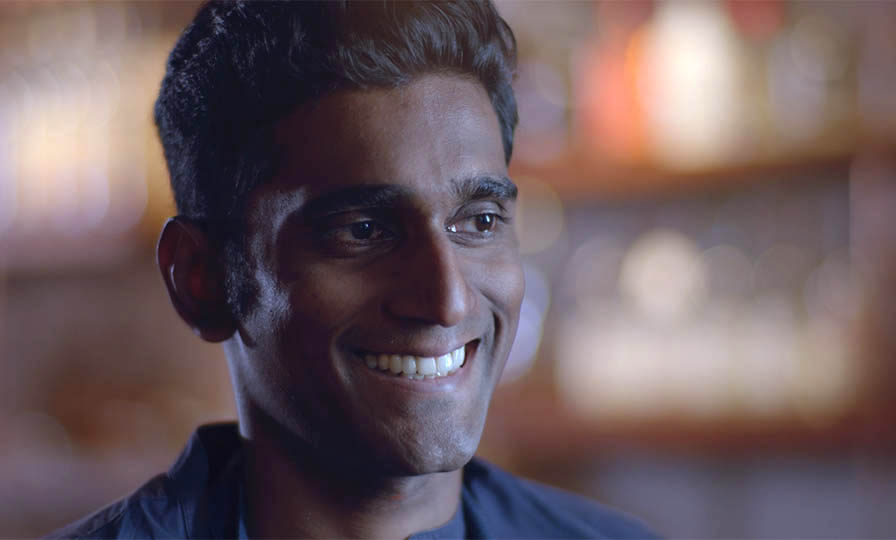 While some may cringe at the idea of intentionally consuming ants in a cocktail, the crowd at Native seems up for an adventure.
PASSION MADE POSSIBLE
Setting up Native was an ambitious undertaking. There were no bars with this concept; no proven template to follow. Potential investors shot down his ideas, and even friends were dismissive – but Vijay had a hunch that everything would work out. "It was a big risk, but with a solid team and idea… So far we've been doing very well," he said.
It certainly has. Six months after it opened, Native nabbed Most Creative Cocktail Bar at this year's Bar Awards Singapore – and Vijay was named Bartender of the Year.
Even Vijay's parents have come around to the idea of their son chasing his passion.
"The idea of risk, I think, is not that common with the older generation, but the way Singapore is growing right now, with the support that we get – especially as young entrepreneurs – I was pretty sure that we could make this work."
The accolades should provide some validation but Vijay's passion is still to tell our stories through cocktails – tales that will be familiar to anyone growing up in the years of Singapore's rapid development. A narrative of autonomy; a showcase of what the Little Red Dot can conjure up. "It's really showcasing what we are as Singaporeans," said Vijay.
And that gold can often be found in our own backyard.