Cai Yinzhou wants you to look at our most misunderstood neighbourhood through the eyes of its colourful characters – and rediscover the place he passionately calls home
By Chang Won Yee
Play word association with the average Singaporean about Geylang and the words, "vice", "food", "foreigners" would probably be bandied about. But to Cai Yinzhou, it's "home".
Yinzhou has lived in Geylang all his 27 years. As a child, his bedroom on a fourth-floor apartment looked out into a back alley. "My worldview is shaped by a lot of the things that I saw on the streets," he said.
He was fascinated by who these individuals were and what they did for a living that required them to go to work at such an early hour. As he got older, he realised that they were migrant workers who lived in his neighbourhood.
He also witnessed vice raids in the lorongs near his home, the quiet of a street lined with places of worship broken by the sound of sirens, screams and furious footfall.
That was the world Yinzhou was accustomed to. And while it might be easy for some of us to view the world in binary: Good and evil; right and wrong; he learned to see people not for what they do, but for who they are as human beings.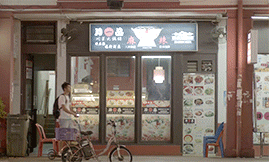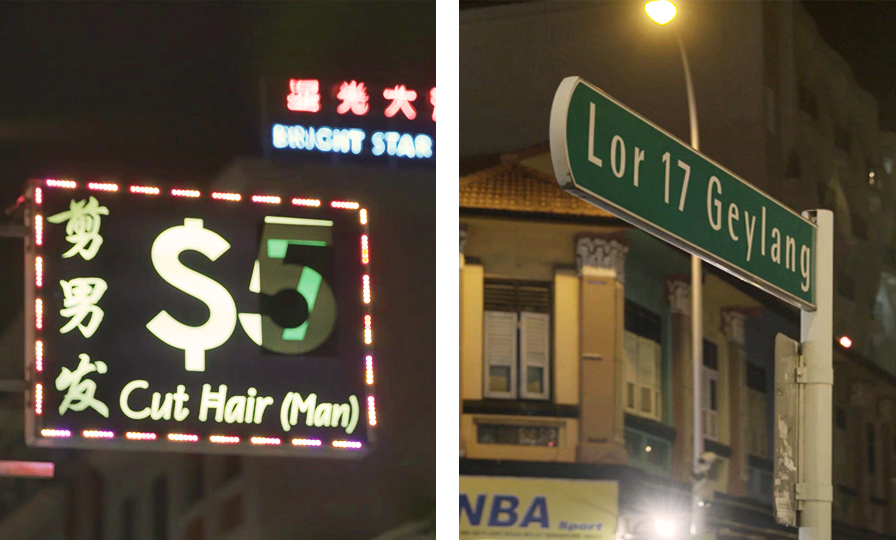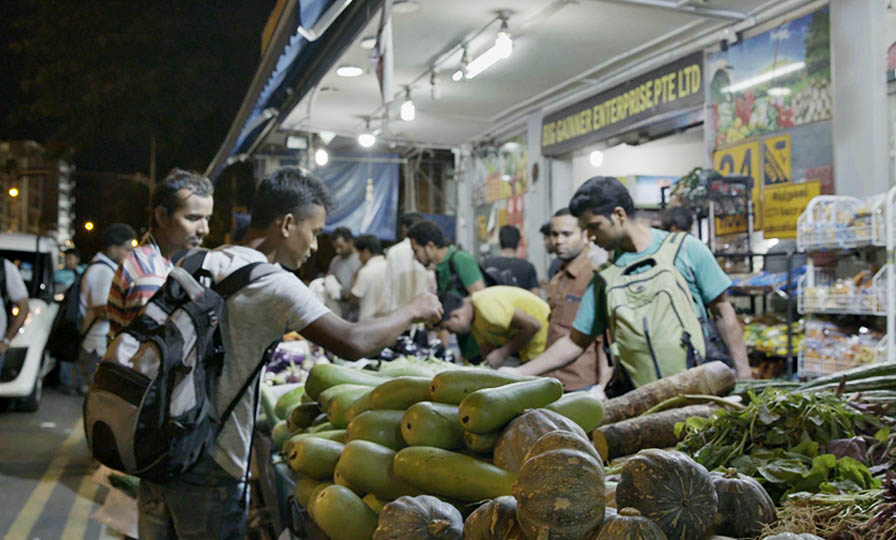 Geylang is truly a diverse and vibrant community that many Singaporeans don't get a chance to understand better.
---
It's interesting how we travel to other countries to see these cultures when I experienced that in my back alley.
---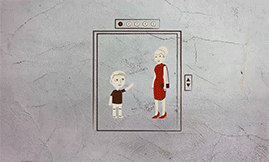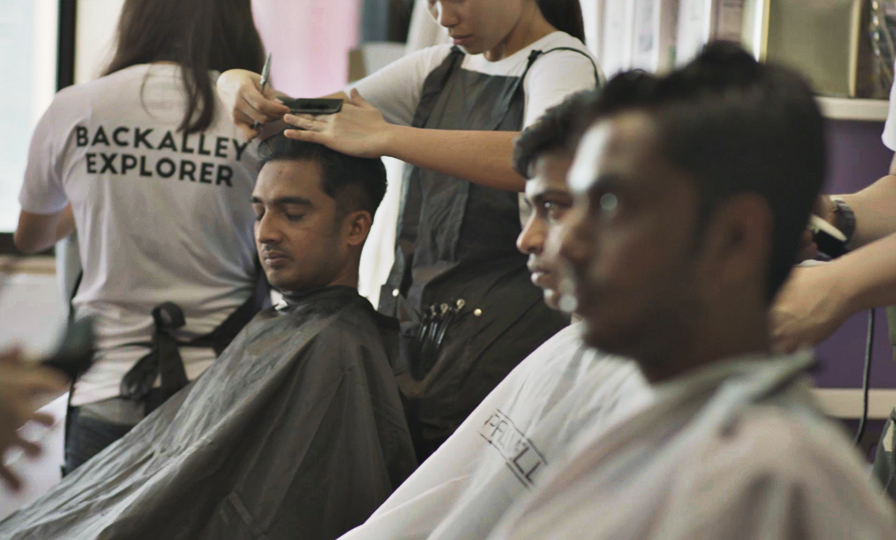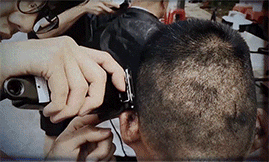 Cai Yinzhou's personal interactions with the Geylang community inspired him to kick-start initiatives like Back Alley Barbers to provide haircuts to those who couldn't afford one.
His apartment building housed families alongside gambling dens and working girls. Some of the ladies would strike up conversations in the elevator, showing him pictures of their children back home who were about his age. Young Yinzhou would wonder if those children were just like him – did they enjoy the same computer games? Did they enjoy the outdoors like he did?
"Most of the time, their families might not know what kind of jobs they have in Singapore," said Yinzhou. "They explained to me, 'If I don't do this, my son won't be able to go to school.' And that was when I totally understood why she had to work.
"I didn't really think it was good or bad. I just learned that this was who they were and accepted them for that."
SEEING CLEARLY
One day, Yinzhou befriended a group of migrant workers playing badminton behind his house. He noticed many of the men hadn't cut their hair in months, and wondered how uncomfortable it had to be working in the heat with their hair in their eyes under their safety helmets.
Bashah, one of the men whom he would become close friends with, explained how they were forgoing haircuts to send home as much money as they possibly could for Deepavali. Bashah explained, "I'll do anything to save money so my family can have a better life than I have right now." Yinzhou hadn't realised how saving money from a simple haircut would make a difference.
He wanted to help. So he decided to cut their hair. Pro bono.
But first, he needed to learn how to cut hair. Armed with a comb, a pair of arts-and-craft scissors and YouTube instructional videos, Yinzhou experimented on his own hair. The results were less than gorgeous, but he persevered. After three months, he finally felt confident enough to put the shears to someone else's head – and that was how Back Alley Barbers was born in 2013, a few volunteers giving free haircuts to low-income migrant workers.
"That was one of the turning points where I realised that the people around us were very different, in terms of their cultures and behaviours, and yet so similar in their love for family and the sacrifices they made," said Yinzhou.
"I thought it was interesting how we travel as Singaporeans to other countries to see these cultures when I experienced that in the same context in my back alley, just behind my house."
---
I'm passionate about sharing the stories of the people who normally would not have a voice to do so.
---
PASSION MADE POSSIBLE
Yin Zhou studied tourism both in polytechnic and university. A particular class that dealt with the topic of sustainable tourism intrigued him.
"I looked around me and realised Geylang is a perfect place to examine sustainable development. Because in Singapore, we move so fast, and Geylang has transformed within my lifetime," he said. "What would its future be?"
He sought inspiration from his own backyard. "Disgruntled uncles complaining about the government, ordinary people coming back from a long day at work just buying dinner, having a beer, chilling out," said Yinzhou. "Migrant workers who were not really socially accepted in spaces like shopping malls, but within that coffee shop in Geylang, because of the diversity of people, they found themselves welcomed."
Yinzhou went from showing his friends the hidden spots around his neighbourhood to offering guiding services in the Geylang area. Geylang Adventures includes Back Alley barbers and has become his fulltime passion.
"I'm passionate about bringing people through spaces that are very personal to me, and sharing the stories of the people who normally would not have a platform or voice to do so. I'm passionate about bringing people to access places and to have conversations with people that they might not normally have conversations with," said Yinzhou. "And also the possibility of having a good time at the same time."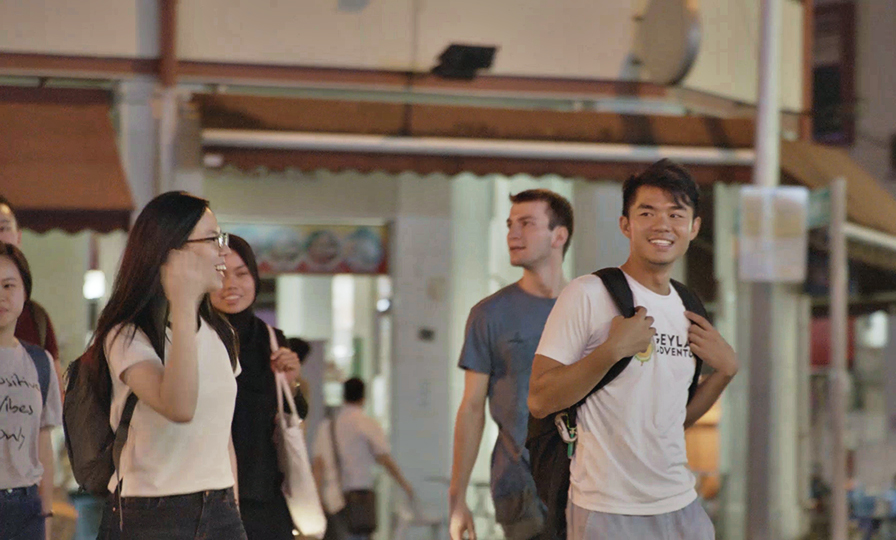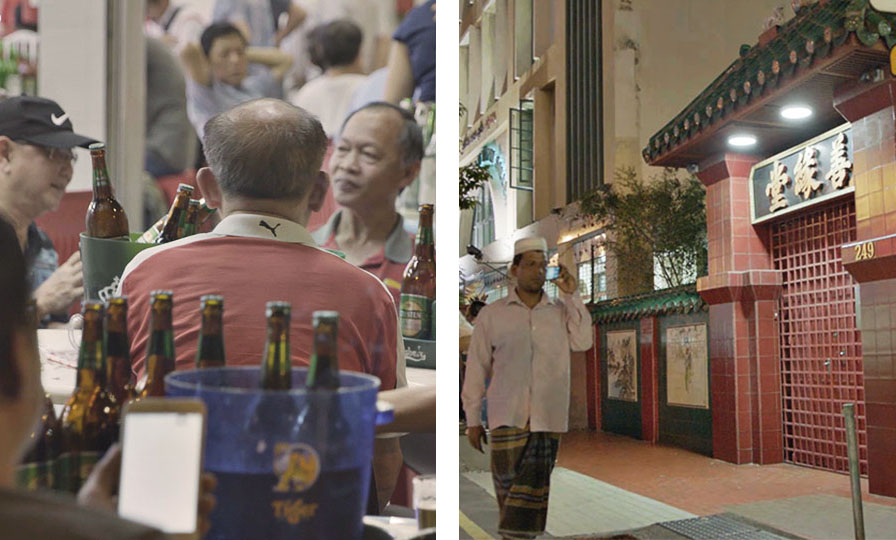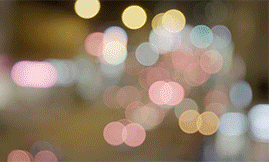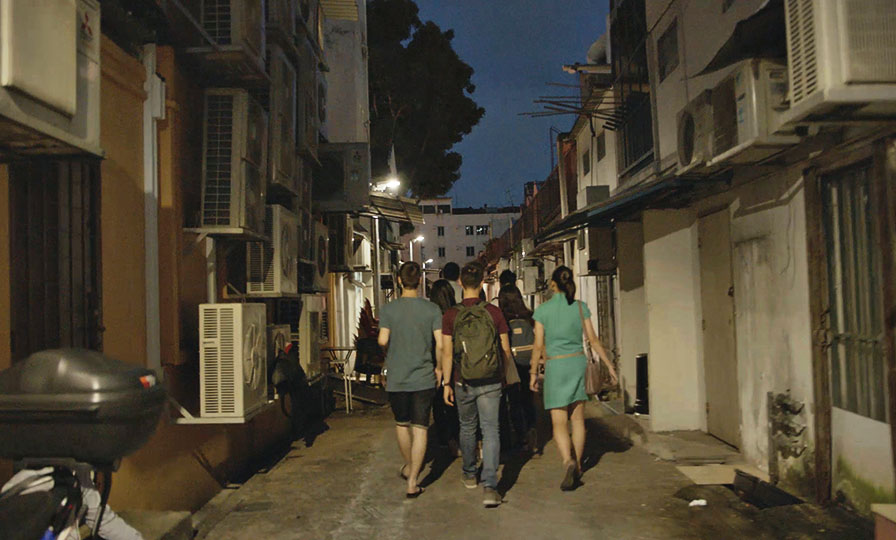 Cai Yinzhou's guiding services take small groups through a lesser-known side of Geylang that has been a part of his whole life.
---
Spend time with people. Not as people who are needy but as friends.
---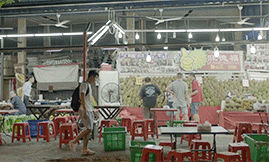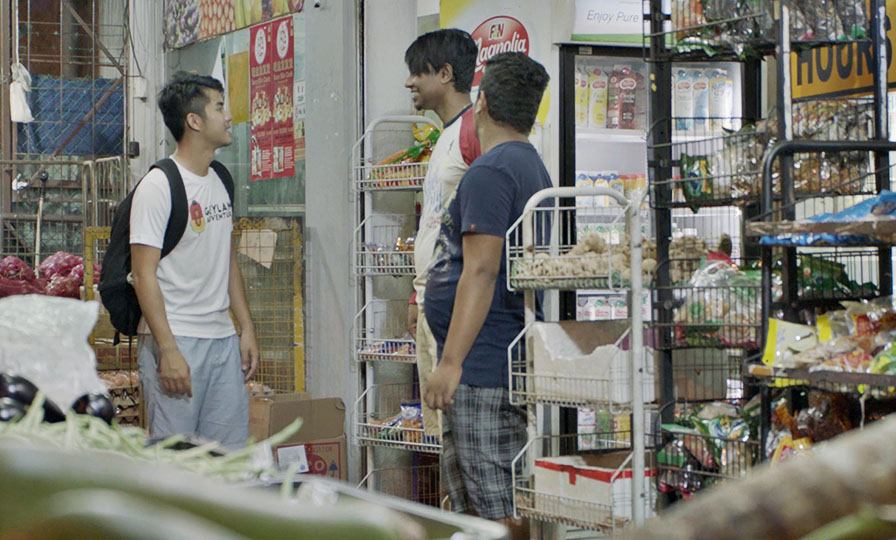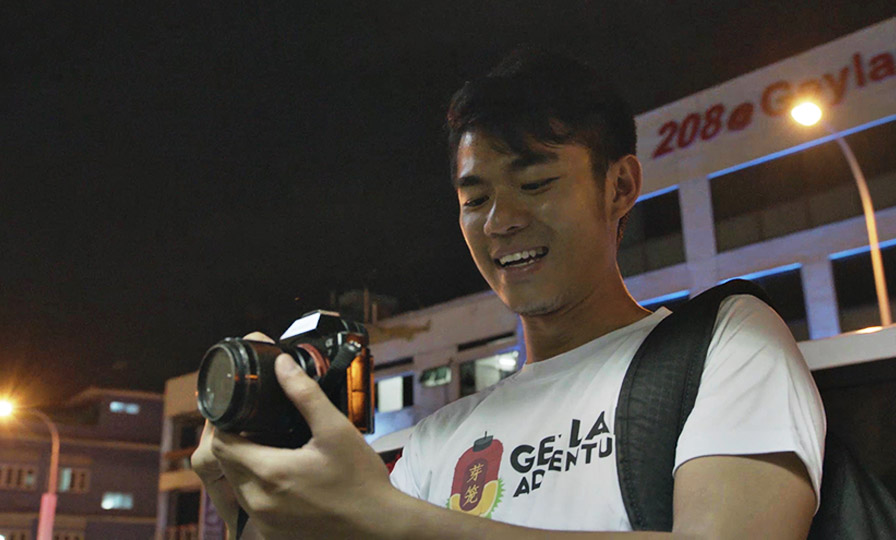 The people he meets in his neighbourhood every day are still the inspiration behind Cai Yinzhou's passion to show others what Geylang is all about.
Yinzhou recently expanded his guiding servces to include the Dakota and Little India neighbourhoods. And Back Alley Barbers has grown to a team of 28 volunteers, giving haircuts to anyone who can't afford it.
"What sustains my passion is meeting people who are interesting and different from what I thought [they would be]. Just spending time with people," he said. "Not as people who are needy but seeing them as friends and continuing that friendship with them over the years. It's very nice."
He hopes those who follow his walks through the lorongs and back alleys will see Geylang as more than a place for hor fun and seedier endeavours. Perhaps they will leave with their eyes open after taking a closer look at a different strata of society – made up of individuals brimming with cultural and historical vibrancy – who play a big part in what Singapore is all about.
"Initiatives like Back Alley Barbers don't earn me money," said Yinzhou. "But I find equal passion in both because of the true value that I bring to the people that I speak about and on behalf of."