How are airlines still able to price tickets so high? One airport chief explains
Despite risks of a global recession, industry players are upbeat on demand for air travel and are bullish on their pricing power.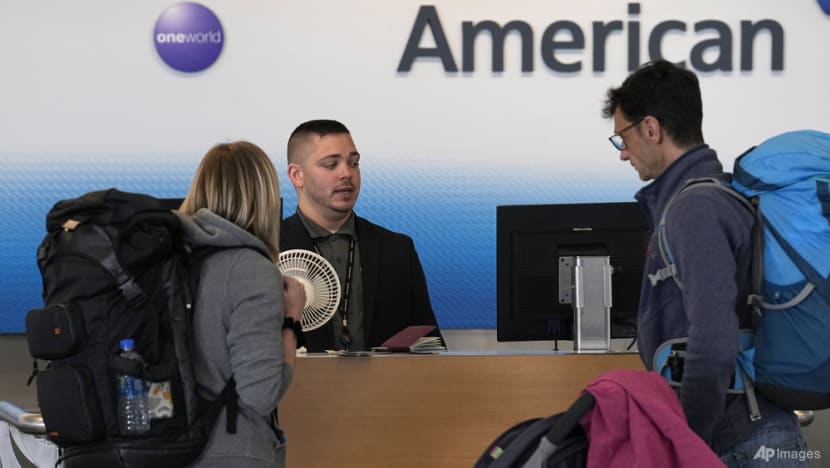 SINGAPORE: Airports in the United States are recovering at a faster pace compared to other airports, with traffic almost back at pre-pandemic levels, said industry players.
The demand for air travel has led to the "extraordinary" pricing power of airlines, said Sean Donohue, chief executive officer of Dallas-Fort Worth International Airport (DFW).
"I've been in aviation for 40 years and I've never seen anything like what we're seeing today in terms of the pricing power of airlines. It's extraordinary," Mr Donohue told CNA's Asia Now on Tuesday (Nov 29).
"While (airlines') unit costs are going up because of fuel (and other overheads), their unit revenues are growing at a much higher rate," he said, on the sidelines of the World Travel and Tourism Council's (WTTC) annual global summit in Riyadh, Saudi Arabia.
Airline tickets in the US are outpacing inflation, according to a report by US business news channel CNBC, which showed prices jumping 25 per cent in the last year.
Despite the price tag, Americans have continued to travel, with spending on airlines and travel agencies skyrocketing by 60 per cent compared with a year ago.
US AIRPORTS BUSIEST IN THE WORLD IN 2021
US airports dominated the 2021 passenger traffic rankings, taking eight places in the top 10, according to data from industry group Airports Council International (ACI).
In particular, DFW, the biggest airport in Texas and the second largest in the country, performed exceptionally well.
It was the world's second busiest airport in terms of passenger volume last year, buoyed by domestic leisure travellers. It served about 62.5 million passengers.
Mr Donohue said that the airport has fully recovered and is back at 2019 pre-pandemic traffic, thanks to rapid economic growth in the Dallas-Fort Worth area that has enabled DFW to recover faster than other airports in the US.
Domestic business travel within the US is at about 80 per cent compared to before COVID, higher than the international average, said Mr Donohue.
The DFW airport welcomes about 15,000 international travellers every day and the traffic recovery to and fro Latin and South America has been "tremendous", he said.
He added that the airport is also seeing strong traffic to Europe and the Middle East.
Bucking the trend, however, is Asia, where travel curbs in China and its COVID-zero strategy continue to hinder recovery in the region. Despite this, Mr Donohue said he sees recovery within the next two to three years.
"The one area that has not fully recovered is Asia but I'm optimistic that as we get into 2024 and 2025, in that period we will see Asia travel recover as well," he said.
LEISURE TRAVEL ON THE RISE
Mr Donohue noted that travelling for leisure is on the uptick due to an increase in hybrid or flexible working arrangements.
"Leisure travel has actually grown to a level we have never seen before. There's a blending now of business and leisure travel as more and more people work remotely, they are turning a leisure trip to a business trip, and vice versa," he said.
Airports and airlines seem to have also fixed crew shortages that saw the industry scrambling with flight cancellations and airport mayhem in summer, said Mr Donohue.
The US just capped its busiest travel period of the year - the Thanksgiving season - with very few cancellations or delays, he said.
Despite recessionary data reported across the world, which would typically put pressure on travel, Mr Donohue said that industry players at the WTTC summit are upbeat on demand and prices next year.
"As I talk to the airlines CEOs and they look into 2023, they are very bullish on their pricing power and their pricing results. So I would say that 2023 is going to be another very strong year for the airline industry, and therefore for the airports as well," he said.
"The good news overall is that customers are willing to spend and invest on the experience of travel and the spirit of travel. In that perspective, I'm very optimistic."