Hundreds of sponsorships, thousands of followers: Why brands are turning to computer-generated influencers
Virtual influencers are seen as "safer choices" than their human counterparts because they are more controllable, says one expert.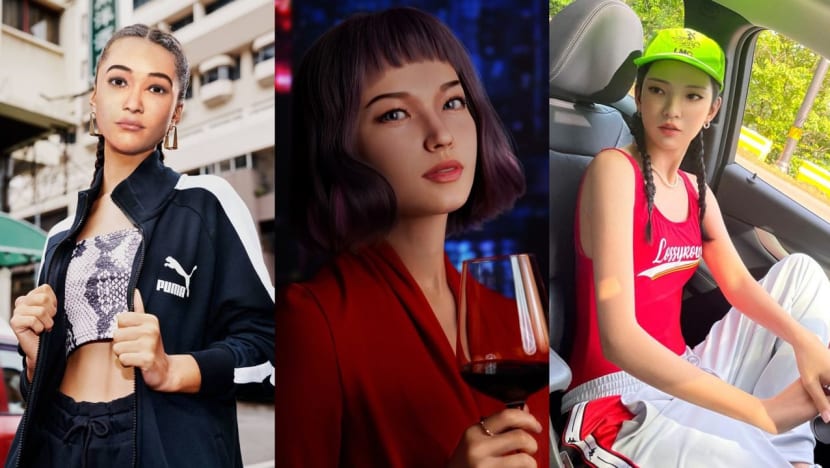 SINGAPORE: Decked in a black thigh-high split dress with a glass of champagne in one hand, Rozy Oh documents her experience at this year's New York Fashion Week.
Her post on social media platform Instagram not only includes photos of her at the event, it also comes with a video taken during the afterparty. 
But Rozy, who has a 147,000-strong following on the platform, was not physically at the event.
In fact, she is not even human.
Rozy Oh is a virtual influencer - a computer-generated imagery (CGI) that is powered by artificial intelligence (AI). 
Along with at least 150 others across the globe, these "human-like" characters are disrupting the multi-billion dollar influencer marketing industry, snagging brand endorsements and sponsorships that range from beauty products and fashion apparel to tourism campaigns.
CNA looks at the rise of these virtual influencers and why they are seen as a safer bet for brands.
THE COVID-19 IMPACT
PUMA said it introduced its first virtual influencer Maya in 2020 in response to "market changes and consumer behaviours due to the impacts of the pandemic".
"Consumers were heavily using social media, as a form of distraction and escape during this period and we saw the rise in Web3 and the metaverse. 
"With advancements in technology, Maya enabled the brand to merge a vast diversity of faces and PUMA had the ability to craft a personality that resonates with our primary Southeast Asia markets such as Singapore, Malaysia and Indonesia," said the sportswear brand.
One of Singapore's virtual influencers, Rae, who currently boasts 22,000 followers on Instagram, also made her debut in October 2020 right in the heat of the pandemic.
Rae, like many other virtual influencers, exists in a hybrid reality - an environment where CGI elements and real-world elements interact in real-time.
Flanked by a team of 3D artists, photographers and storytellers, Rae went on to collaborate with brands like OSIM and Audi, and more recently featured companies like Shiseido, Hugo Boss and Heineken on her platform.
Team Rae, who replied through her persona, said they take into consideration her "personality and interests" before accepting any projects, including her passion for the arts, interest in street fashion and advocacy for women in STEM.
It's not just companies jumping on the bandwagon.
The Singapore Tourism Board (STB) partnered virtual influencer Rozy for her "first overseas trip" in May, as part of its SingapoReimagine global campaign to showcase Singapore's tourism offerings and to attract South Korean visitors.
"Riding on the increasing popularity of virtual avatars and the metaverse, STB collaborated with Rozy to engage 'Generation MZ' in South Korea, who spend most of their time on social media and are more digitally savvy," said Ms Serene Tan, STB's regional director for North Asia, referencing a term used to describe both millennials and Gen Zs.
"It is important to appeal to international travellers through creative storytelling, told through diverse voices such as influencers," she said, adding that STB will continue to work with both real and virtual influencers who can tell "authentic destination stories in a creative way".
Rozy's posts about Singapore on garnered more than 33,000 likes on Instagram, said Ms Tan, adding that there was also strong engagement on social media, with fans expressing interest in visiting the places she had visited.
A PROFITABLE BUSINESS
Virtual influencers are also proving to be a profitable business for companies.
South Korea's LOCUS-X, which created Rozy, told CNA that the virtual influencer has exclusive contracts with more than 10 brands and currently has more than 150 sponsorships advertisements, adding that her profit sits at about 2 million won (US$1.4 million) a year.
"Demand was about 1 billion won in 2021 and is expected to exceed 2 billion won in 2022," it added.
The profits from the company's other virtual influencers who are "rookies" are about a tenth of Rozy's, it noted.
Rozy, who became known to the public through a public TV commercial in July 2021, has in recent months featured Chevrolet's electric utility vehicles on her platform and launched her own eco-friendly sunscreen brand.
Meanwhile, without revealing any figures, Rae told CNA that she was "living quite comfortably".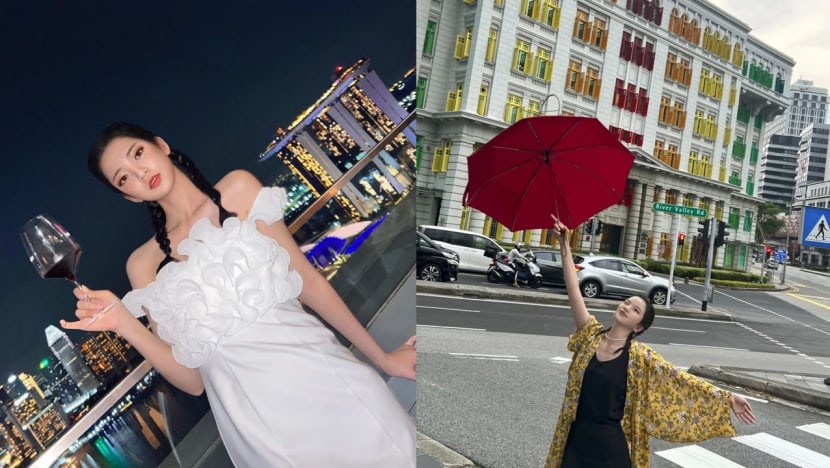 A SAFER CHOICE FOR BRANDS
Virtual influencers are seen as "safer choices" compared to human influencers who may be involved in scandals from time to time, said Dr Chen Lou, Assistant Professor at the Wee Kim Wee School of Communication and Information. 
They are also more controllable and can be highly customised to meet brands' needs, added Dr Lou, who teaches courses such as advertising and consumer psychology.
These influencers "(do not) have a life of (their) own", making them more manageable as brands get to decide what an influencer says or does, noted Associate Professor Ang Swee Hoon.
"If (human influencers) happen to do something that is not proper, that may reflect badly on your brand because they were your influencer. Whereas (for) a virtual influencer, you control what they say," said Assoc Prof Ang, who is the deputy head of the department for marketing at the National University of Singapore. 
Companies are not the only ones attracted to virtual influencers. 
Consumers may find these influencers innovative and intriguing as they are "novel, fun and trendy", said Dr Lou, adding that the novel appeal can also carry over to a brand's image. 
In response to queries by CNA, PUMA said its virtual influencer Maya provided "an element of surprise" - where it was possible to have a brand-new personality that no one had presumptions about, compared to a real human where some people might already have an opinion on them.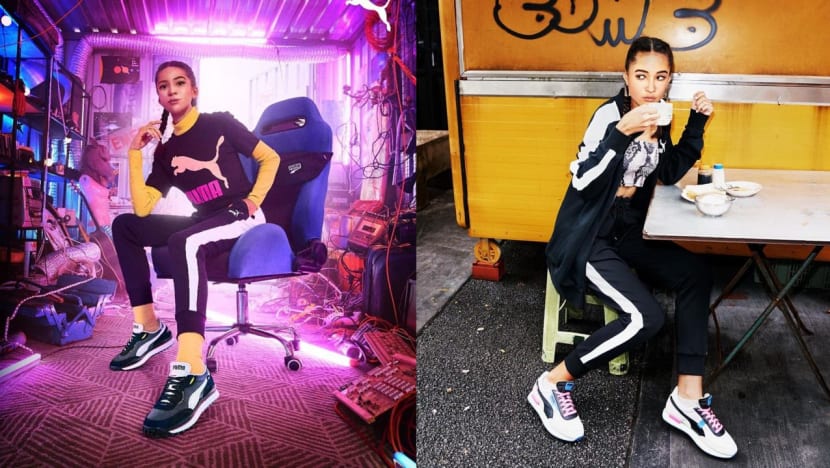 Assoc Prof Ang also pointed to young people as having a more positive disposition towards virtual influencers.
For the younger generation who are into gaming and animation, having an influencer who is virtual is "not as unreal" as it would be for the generation that is not used to animation and games, she added.  
PUMA echoed what Assoc Prof Ang said: "In the case of Maya, she definitely allowed the brand to explore a different approach for social marketing through tailored content, catered especially for the younger millennials and Gen Z Southeast Asian audience."
Virtual influencers are also preferred because of the unlimited possibilities when it comes to creating highly-customisable, creative content using AI, PUMA added.
Speaking to CNA, Rae said the fact that she is not "geographically constrained" means she can be having a shoot for a client across the world and then be back in Singapore to host an event immediately.
Being powered by AI means she is also constantly being updated, she added. This means she can tailor herself to the needs of the brands and help them get their message across.
The absence of privacy risk is the most significant advantage virtual influencers have as a brand model, said LOCUS-X, Rozy's creator.
"Since there are many cases in which the brand image has deteriorated due to the privacy problems of models, brands that want to avoid such (risks) tend to prefer (virtual influencers)," the company said.
It added that the public is also increasingly in favour of virtual influencers as "more objective beings". 
The younger generation may also see virtual influencers as more credible as there is no baggage to them and consider them as friends or companions, added Assoc Prof Ang.
STILL NOT A SUBSTITUTE 
Assoc Prof Ang noted that there's been a displacement in brand endorsements from one genre to another. 
"(What's) interesting is that for human influencers to displace celebrities … it (took) a long time because celebrities were the go-to for many, many years. But now virtual influencers are taking over some of the shares … from human influencers and it's so soon," she said.
However, there will always be a market for human influencers and celebrities, she noted.
"Having a virtual influencer doesn't mean you do away with social media influencers because they are targeting perhaps a different group. The group of customers who find the virtual influencers attractive may be on a different profile than the group that still relies on social media influencers. 
"So, if you're a brand targeting different groups of people, it doesn't mean one is a substitute for the other," she said.
PUMA, which has since moved away from Maya to focus on its advocate programme, said: "For the brand, we still believe in working with real-life influencers to tap on their creativity and originality to bring out exciting, personalised content that sees a reflection of their own unique personality and voice." 
NOT ALWAYS ABOUT PROFIT
The use of virtual influencers goes beyond selling a brand to promoting a message.
The World Health Organization (WHO), for instance, recruited the help of a virtual influencer named Knox Frost in 2020 to inform young people about the importance of safe COVID-19 practices and to raise funds for the WHO. 
Though the Instagram account is now defunct, reports said Frost had more than a million followers on the platform at the time.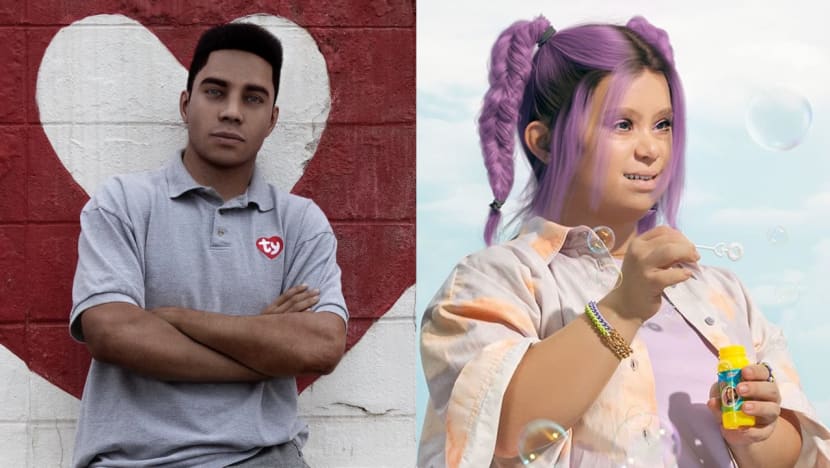 Down Syndrome International (DSi) also took the opportunity to add diversity to the current pool of influencers by introducing its very own virtual influencer with Down syndrome in May.
"Her name is Kami, which is short for the name Kamilah. It means perfection, and that is how we want the world to see her," the UK-based international disabled people's organisation said on its website. 
"By intentionally giving Down syndrome to someone who is universally known as 'perfect' in the social sphere, Kami will be a powerful representation that Down syndrome is not a flaw, or a mistake, and that she does not need 'fixing'," it added.