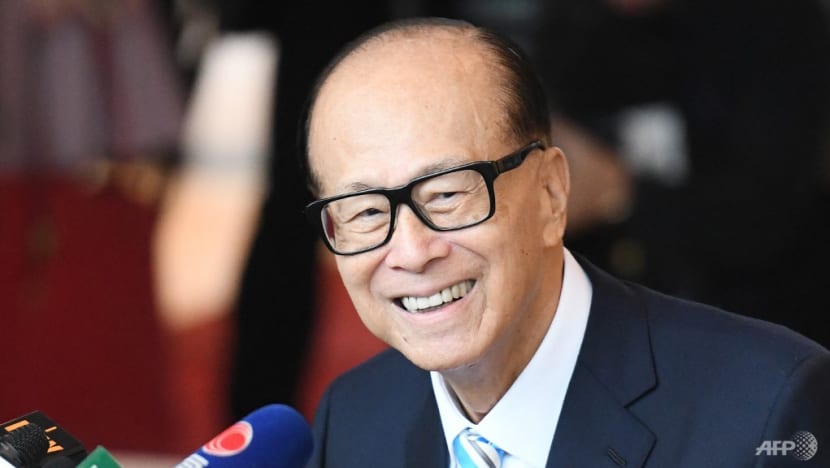 Li Ka-shing has earned a fortune in plastics, logistics and oil during his career. Now the billionaire and his family are increasingly betting on renewable energy.
CK Infrastructure Holdings, a shareholder in gas and electricity businesses run by Li's eldest son Victor, invested recently in the hydrogen private equity fund HYCAP, according to a statement from the Hong Kong-based company sent to Bloomberg News.
Earlier this year, the investment firm of the senior Li, 93, bought stakes in Syzygy Plasmonics and H2Pro, two producers of the gas, as well as a start-up for powering airplanes with it.
Hydrogen from renewable sources is becoming an increasingly popular energy option as more nations and businesses seek to cut carbon emissions.
The market for it in the utilities industry could be worth about US$12 trillion by 2050, according to research from Goldman Sachs Group last year.
"We are of the view that hydrogen will be of significant importance in decarbonising energy and transport systems," Andrew Hunter, CK Infrastructure's deputy managing director, wrote in the statement.
A media representative for Horizons Ventures said there was no comment.
Li Ka-shing - nicknamed "Superman" by admirers for his deal-making success - parlayed proceeds of a plastics business he set up in 1950 into property and later took control of the Hong Kong firm that became CK Hutchison Holdings, an investor in ports, rail services and hydro-electric projects.
The tycoon, with a net worth estimated at US$31.3 billion by the Bloomberg Billionaires Index, also holds stakes in Zoom Video Communications and oil company Cenovus Energy.
His investment firm, Horizons Ventures, was an early backer of companies including Spotify Technology SA and Facebook, now known as Meta Platforms.
Horizons Ventures invested in Syzygy, H2Pro and aviation firm ZeroAvia in fund-raising rounds publicly announced in March and April. HYCAP, which launched in September, is aiming to raise £1 billion (US$1.4 billion) to help boost the UK's production and supply of hydrogen from renewable sources.
Controlled by CK Hutchison, CK Infrastructure is already a major hydrogen backer from its companies' projects to build a production facility for the gas in Australia and roll out British trains running on it. It is also promoting ways to use it across the UK's gas distribution networks.