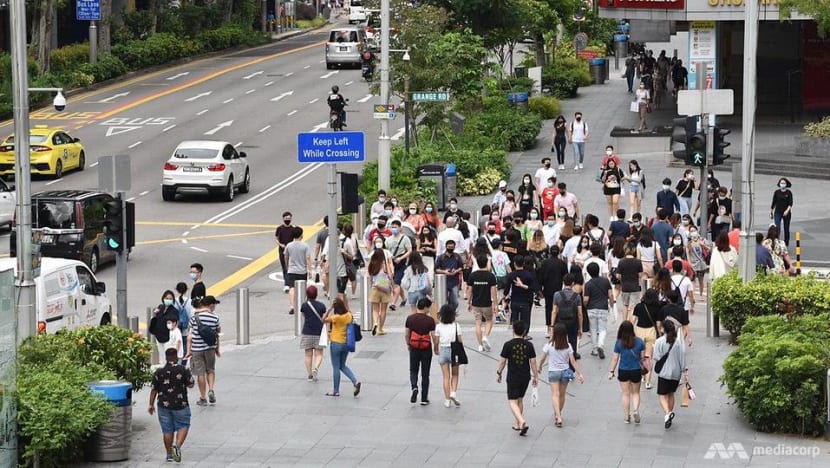 SINGAPORE: In what might seem like an unlikely business move amid a prolonged pandemic, local jewellery retailer By Invite Only has opened three new stores over the past year or so.
After launching a new outlet at 313@somerset shopping mall in October last year, the 12-year-old brand opened another two stores at Bugis Junction and ION Orchard about three months ago.
Pushing ahead with expansion – particularly last year when retail prospects were hurt by a two-month-long "circuit breaker" and a gradual reopening – can be unnerving, but it was a risk worth taking, said founder Trixie Khong.
When the space at 313@somerset came along, she just couldn't pass up the opportunity, the entrepreneur said.
The move paid off as sales "came in from day one". The store, located on the mall's ground level, is now the retailer's second best-performing store. "It was definitely the right decision," Ms Khong told CNA.
By Invite Only is not the only homegrown brand launching new physical stores, especially along the prime Orchard Road shopping belt, even as the COVID-19 pandemic sees no end in sight.
Paper and leather craft brand Bynd Artisan and womenswear label Klarra have opened new outlets in ION Orchard this year, while apparel brand The Editor's Market set up shop at Takashimaya in Ngee Ann City.
Popular blogshop-turned-fashion-brand Love, Bonito is also planning to open more outlets as it hopes to fill gaps in the Singapore market.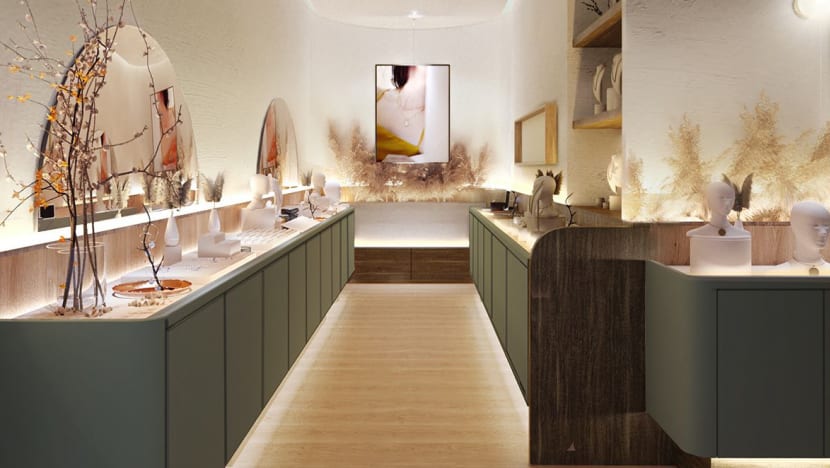 That said, the retail industry has seen its share of closures since the pandemic started. They include household names such as department store chain Robinsons, British fashion brands Topshop and Topman, as well as Hong Kong-based fashion chain Esprit.
In April, homegrown multi-label retailer Naiise said it was winding up due to financial difficulties.
These exits, alongside the re-thinking of brick-and-mortar footprint by other brands, have freed up prime spaces for those that are keen to grow.
"(Malls were) offering us very enticing spots that have come up because previous players have moved on," said Ms Khong. "These are opportunities that we cannot ignore because once the market comes back, we might not have that chance again."
With the new stores, in-store sales have made up about 65 per cent of By Invite Only's revenue so far this year, with the rest coming from online.
For Bynd Artisan, it was on the lookout for a bigger space to test "experiential" store concepts, as its leases at ION Orchard and Takashimaya were coming to an end.
It set its sights on a unit located on the fourth floor of ION Orchard, which was being vacated by ice cream brand Haagen-Dazs. This was the same unit where Bynd Artisan had a brief pop-up in 2017 and saw "very encouraging" sales, recalled co-founder James Quan.
When told that the space was set aside for F&B, Mr Quan and his co-founder Winnie Chan turned to homegrown dessert cafe Sunday Folks. This paved the way for the local brands' first collaboration – an "experience store" where customers can have desserts and coffee while shopping for handmade notebooks and leather accessories.
"Through the pandemic, we learned how to be very good online … and with some people preferring to stay home, we need to ask ourselves: 'What are stores for?' We have to give people a reason to come out so it has to be about the experience," Ms Chan said.
Customers also preferred to shop at its bigger outlets, due to the limited inventory at its smaller units and concerns about safe distancing.
"People were going to (the larger outlets at) Raffles City or Holland Village, even though it's not as convenient for them," said Mr Quan. "So when we realised that, and the units' (leases) were all ending at the same time, we decided it was time to open a bigger store."
THE NEED FOR PHYSICAL STORES
But more than just good timing, retailers told CNA that brick-and-mortar stores remain relevant even as e-commerce continues to grow rapidly.
This is because consumers still want a "touch-and-feel" experience before making purchases, as well as the "human touch" that online shopping, without service staff, fails to provide.
Singapore Polytechnic's School of Business lecturer Lim Xiu Ru agreed.
"During the last two years of work-from-home and reduced social interactions, some consumers crave for experiential shopping which e-commerce may not necessarily be able to fulfil at this point."
This is "more pronounced" with products that may involve personalisation, customisation or professional selection, she added.
At Bynd Artisan, for instance, customers who order personalised notebooks can work with the stores' craftsmen to select materials and be part of the creating process.
"And from what we observe, returning customers will want to look for the craftsman who helped them on their last visit because there's already some rapport built," said Ms Chan.
For Klarra, which started out as an online store, having physical outlets helped to increase customers' confidence in its brand.
"There were people who knew of us online but didn't feel confident to buy. When we opened our store, they came and got seven to eight items … I guess they feel more comfortable shopping with us because there's a store that they can now go back to if there are problems," said founder Beatrice Tan.
"It also shows that we are serious about this business."
Its third and latest store, which opened last month at ION Orchard, will serve as a launch pad for the brand's new product lines, such as kidswear.
"So far, our community has told us that (the Orchard store) is a lot more convenient for them … Since it's accessible, we want to use the space to let people experience our new arrivals," Ms Tan said.
Based on the three retailers that CNA spoke to, Orchard Road remained the top choice for new store openings. Asked why, the retailers cited good sales figures, the prime location and high footfall. Rents, while still on the higher end, have been "reasonable".
Klarra's Ms Tan said "it's good to have at least one store" in Orchard Road, citing the presence of "constant" crowds.
"It's still a central area where you can get everything and of course, when tourists return, it'll be a shopping point for them. So, it's a place not to be neglected definitely."
Ms Lim from Singapore Polytechnic said having a store along Orchard Road, especially within ION Orchard, gives brands the opportunity to reach out to the well-heeled crowd and develop "upmarket positioning".
Travel is also expected to resume with the launch of various vaccinated travel lanes, and malls like ION Orchard will remain the go-to place for visitors, she added.
That said, heartland malls have been bustling as people continue to work from home, providing an alternative option for retailers looking to grow.
"Some brands have strategically decided that they would have their flagship or concept stores in town, which showcase a much larger collection (and) provide for an experiential retail experience. They also set up smaller stores in the heartland malls that provide their customers with the convenience to visit during a busy work week, or sometimes to pick up online purchases or drop off online returns," said Ms Lim.
Retailers must understand their positioning and target audience at the end of the day, she added.
GO OMNI-CHANNEL
While ramping up and refining their brick-and-mortar presence, the retailers have not neglected their online strategies such as being active on social media and experimenting with new trends like livestreams.
The key, they said, is to create a seamless experience from online to offline, and vice versa. When successful, this so-called omni-channel shopping can provide a much better shopping experience.
For one, brands are offering "click and collect" services – online shopping with the option of store pick-ups.
Describing this as "essential", Klarra's Ms Tan said: "Those who try their orders and find that they don't fit well, can immediately change to any item in the store or receive a gift card with store credits."
By Invite Only is also allowing customers who visit a physical store to opt for delivery if the products they want are not available. An in-store self-service return kiosk is also in the works for next year.
"The easier the after-sales or returns process is for the customer, the better the shopping experience and the more likely they will purchase the next time because they know it's very fuss-free," said founder Ms Khong.
Asked if they would encourage other brands to open new stores, Bynd Artisan's Ms Chan offered a suggestion – start with pop-ups.
"I think this is a great time where there are opportunities for pop-ups, even along Orchard Road ... Try and see what happens," she said, stressing the need to take risks yet remain realistic.
Moving forward, fans of the homegrown brand can look forward to an even bigger store, which will feature a "new concept and collaboration".
"We need to keep challenging ourselves. If I were to get a new space and I replicate this, it will be very boring," added the co-founder and CEO.