Energy crunch: How firms can stay competitive amid rising electricity costs
Businesses and consumers around the world are feeling the pinch of higher energy prices. Money Mind looks at what businesses are doing to stay competitive amid such cost pressures.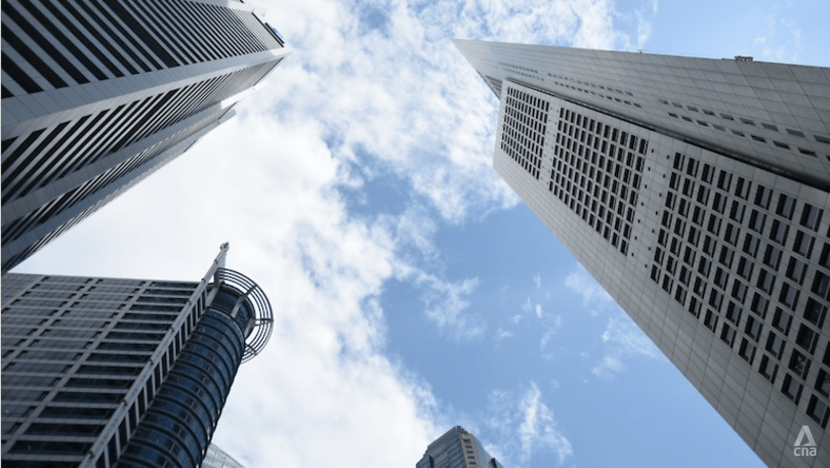 SINGAPORE: At contract manufacturer Racer Technology, the assembly line runs 24/7.
Heavy machines consume large amounts of electricity, making products such as COVID-19 test kits, hearing aids, and smart wearables.
Racer has eight factories globally. At its facility in Singapore, a 120-strong team makes cancer cell equipment and microfluidic chips.

Because of power supply and manpower issues, components are built in the company's factories in Malaysia and Indonesia.
Founder and CEO Willy Koh said the company's electricity bill is currently about S$30,000 a month. This is expected to rise to S$70,000 in the coming months.
As such, Racer is making plans to switch to solar energy, a move that is expected to shave 15 per cent off its electricity costs.
Racer has already implemented five-day work weeks for office staff to save on air-conditioning use. But as a permanent fix, it is moving most of its heavy equipment to factories overseas.
"We need to consider long-term plan and power ... Look into how best to keep costs down in terms of scheduling," said Mr Koh.
"Factory 4.0 is all about real time. You can actually run even one shift or two shifts with proper management because now you have the data to look into it," he added.
Racer Technology is among firms that are rethinking the way they operate.
Higher electricity bills have put a dampener on recovery hopes as businesses still face supply chain disruptions and manpower woes.
In the space of a year, Singapore's energy benchmarks quadrupled, due to high fuel prices and supply disruptions.
Four electricity retailers exited the market as wholesale electricity prices soared.
At the same time, electricity tariffs for households also rose.
According to Dr David Broadstock, senior research fellow at the Energy Studies Institute at the National University of Singapore, the outlook for the next few months does not look optimistic.
Dr Broadstock said that the market conditions in recent months have been driven by a significant energy crunch, and that the pressure on energy commodities, natural gas and oil, will not dissipate in a hurry.
In 2020, industrial-related sectors were the largest electricity consumers in Singapore (41.3 per cent) followed by those in commerce and services (36.4 per cent). Households made up 16.1 per cent.
So far, businesses in the food and beverage, manufacturing and retail sectors are feeling the brunt of rising electricity costs.
But consumers will likely start feeling the ripple effect of rising electricity costs.
"Many businesses are running very thin, or in some cases, they may be bleeding," said Mr Ang Yuit is vice-president, Association of Small and Medium Enterprises (ASME).
"We were hoping that the supply chain shocks would stabilise. But the war and the electricity prices have put a bit of a spanner into this whole stabilisation.
"SMEs typically try their best to absorb the costs. But I think this year, they will start passing on the costs. And we have already seen in some cases, at hawker centres your coffee is going up by 10 cents, 20 cents."
To help firms, the government is extending the Temporary Electricity Contracting Support Scheme, which allows companies to secure fixed price plans until the end of June.
Companies looking to avert volatility in the wholesale electricity market are also tapping into renewable energy retailers such as Flo Energy.
Flo Energy started in 2020 and began offering its services in January last year. It buys into future contracts to secure stable electricity prices for clients.
The company offers a fixed rate for a duration of 12 to 24 months, and says it is seeing increasing interest from businesses for these plans. Flo Energy said it supplies about 2 per cent of all electricity consumed in Singapore.
"The moment the customer signs up with us, we buy all the electricity upfront through electricity futures contracts so that we do not have to worry about rising electricity prices while trying to meet the demand for our customers," said Mr Ernst Westendorp, Flo Energy's co-founder and chief commercial officer.
Commercial businesses in Singapore have the option to tap into the Open Electricity Market or buy from electricity retailers.
Experts say the choice to buy wholesale or go for fixed contracts depends on a company's risk appetite.
NUS's Dr Broadstock said: "Market uncertainties won't disappear even if the Ukraine crisis ends. It's better probably to be planning for the high costs and seeing what needs to be done if they become a little bit more permanent."
ASME's Mr Ang added that rising energy costs have to be seen in the context of continuing business transformation.
"It will still serve SMEs (well) to continue to look at how they can transform themselves. To move ahead with their digitalisation plans, albeit with more caution and also strengthen their human resources."
For Racer Technology, the plan to move its heavy equipment overseas is just part of reinventing its Singapore hub.
CEO Mr Koh said the company will continue to keep some equipment at its headquarters.
"I will never move all my equipment out. I will still keep some here. It's mostly for research and development (R&D) training purposes, for trials and building prototypes. Gone are the days when we followed the old way of doing things. It should be lean. It should be creative."