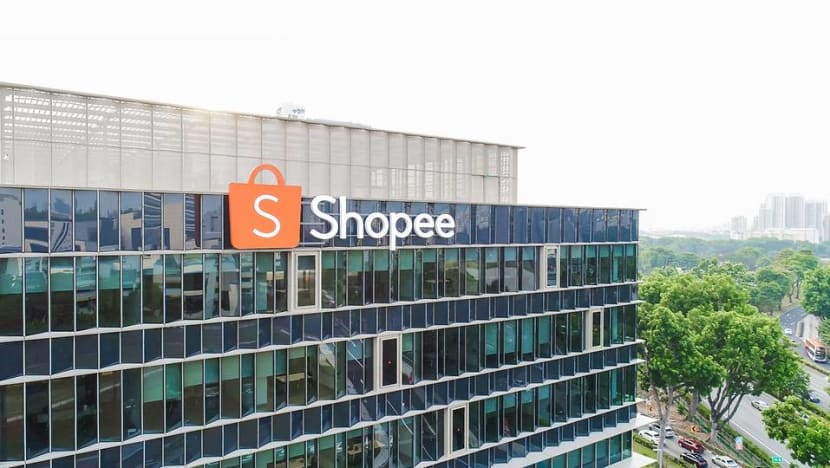 SINGAPORE: E-commerce giant Shopee will lay off some employees in its food delivery ShopeeFood and online payment ShopeePay teams in Southeast Asia.
It will also cut staff in Mexico, Argentina and Chile, as well as a cross-border team supporting the Spanish market, according to a company memo seen by CNA.
The memo, dated Jun 13, was sent out by Shopee's group president Chris Feng.
"Given elevated uncertainty in the broader economy, we believe that it is prudent to make certain difficult but important adjustments to enhance our operational efficiency and focus our resources," he wrote. 
"This is to ensure that, as a business, we remain in the best possible position to continue scaling sustainably and, ultimately, to win."
Mr Feng said the decision to cut employee numbers in those teams was made to "optimise our operations in certain segments and markets".
He also said Shopee will close its early-stage pilot in Spain, after announcing plans to launch online sales in the country last October.
The e-commerce platform owned by Singapore-based Sea Limited withdrew from India's retail market in March, months after starting operations there.
It was the second pullback that month in an overseas expansion drive after Shopee exited from France.
In the memo, Mr Feng said businesses will continue operating as usual in Shopee Mexico, Argentina, Chile, as well as ShopeeFood and ShopeePay in Southeast Asia.
"We are committed to providing the same level of support to our users, partners and merchants in all these markets," he added.  
"This was a very difficult decision to make, and I know that this will have a major impact on affected team members and their families. We will do the very best we can to support them through this transition."
He did not reveal how many employees were affected by the layoffs. CNA has contacted Shopee for more information.
Addressing teams that are not impacted, Mr Feng said: "This reallocation of resources to further focus on our priorities will help us grow our business even better. While we need to continue to optimise our efficiency, we are also generally still growing and hiring as needed to support that growth."
The layoffs come after Sea beat quarterly revenue estimates last month, driven by improvements in its core e-commerce business in Southeast Asia and Latin America, sending its shares up more than 5 per cent in pre-market trade.
Total revenue at the New York-listed company rose 64.4 per cent to US$2.90 billion in the first quarter ended Mar 31, above analysts' average estimate of US$2.76 billion, according to Refinitiv IBES data.
In a statement on Wednesday, NTUC-affiliated Creative Media and Publishing Union (CMPU) said it has been in touch with Shopee about the recent adjustments.
The union said Shopee has given the assurance that affected employees will be given compensation packages in line with market norms.
Employment facilitation and assistance, including career coaching and job matching services via the NTUC's network and NTUC's e2i (Employment and Employability Institute) will be offered, if required, it said.
"CMPU will also continue to work closely with Shopee to ensure that employees' interests and welfare are taken care of as much as possible."