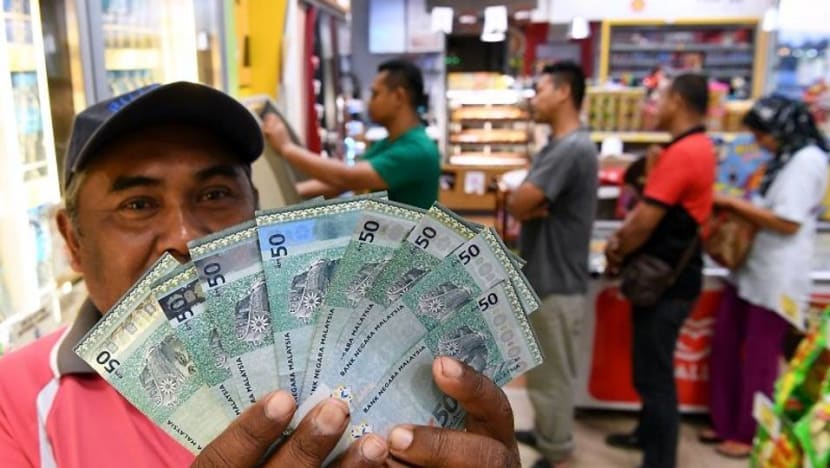 SINGAPORE: The Singapore dollar continued its ascent against the Malaysia currency on Wednesday (Sep 26) to reach a 2018 high against the ringgit.
The Singapore dollar touched RM3.0363 on Wednesday, before easing back to RM3.0322 in the late afternoon. This is the highest since the Singdollar touched RM3.0417 on Dec 29 last year.
Analysts said that several drivers are behind the appreciation over the past few months, including the strength of the Singapore dollar in itself, political and economic concerns in Malaysia, and escalating US-China trade tensions.
"The Singapore central bank is guiding the Singdollar to strengthen gradually. Since April, the Singdollar has been strengthening against the majority of its trading counterparts including the ringgit, yuan, euro and sterling since April. That's probably one of the major drivers of strengthening against ringgit," said Ms Margaret Yang Yan, market analyst at CMC Markets Singapore.
Another driver behind the appreciation could be lacklustre investor confidence in the ringgit, said Ms Yang.
Despite bullish oil prices, with global benchmark Brent crude soaring to its highest level since 2014 on Tuesday, interest for the ringgit remains subdued, she said.
"Brent oil hitting its highest level since 2014 should have been positive for the ringgit. But political and trade concerns in Malaysia, coupled with the recent changes in their government have somehow darkened the outlook of ringgit," Ms Yang said. 
At the same time, investors remain concerned about escalating trade tensions between the US and China, causing them to look for safe haven assets.
"The Singdollar is one of the safe havens in Asia. Against the backdrop of rising uncertainties in trade and economic outlook, the Singdollar is probably preferred to hedge against these uncertainties," Ms Yang said.
UOB Private Bank investment strategist Francis Tan concurred that a large part of the weakening of the ringgit is to do with Malaysia-centric concerns.
He pointed out that the market was disappointed after Malaysia's economy expanded at a much slower annual pace of 4.5 per cent in the second quarter, leading the central bank to cut its full-year growth forecast.
"The real growth impact will cause a bit of concern on the sentiment on their currency," he said.
However, Mr Tan also acknowledged that Malaysia had taken steps to shore up its economic health, which has provided some support for the ringgit.
"They've acknowledged the fiscal concerns that investors have and come up with moves to support revenue. They've also lowered its costs by removing some projects," Mr Tan said.
"They are signalling the market that they are doing their best to improve the economy. All these moves are pretty supportive of the ringgit or it could be worse," he added.