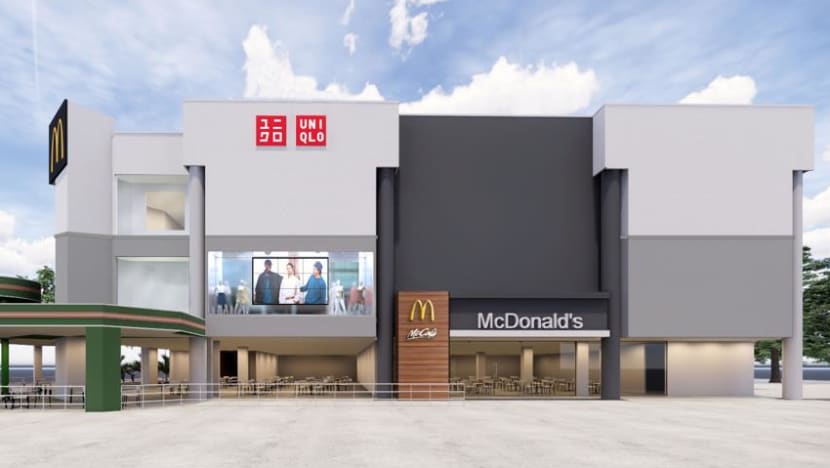 SINGAPORE: UNIQLO is set to open five new stores in Singapore this year and refresh two of its existing stores, the retailer said on Wednesday (Feb 16).
This will bring its local store count to 31.
Two stores – in Ang Mo Kio and Clementi – will open in the first half of this year, UNIQLO said in a news release. Details of where the other three new stores are located have not been announced.
One of the new stores will be located at 51 @ Ang Mo Kio, a standalone building in Ang Mo Kio Avenue 3. It is "designed with an inclusive shopping environment for everyone across generations and needs", UNIQLO said.
Spanning 1,297 sqm, the store in Ang Mo Kio will be a testbed for new features, such as a wheelchair-friendly fitting room, community partnership project and sustainability initiatives.
"Working closely with special education schools and social service organisations, UNIQLO is the first retailer in Singapore to offer customers with special needs an assisted shopping experience during their preferred time slots via advanced booking," it said.
This "special session" will be held during operating hours. Slots can be booked for pre-store opening hours, where lights are dimmed and music muted, with assistance provided by staff.
Employees will be trained to assist shoppers during the session.
The retailer will also debut the UNIQLO Repair Studio, the first permanent offering in Asia. It will offer basic on-site repairs, such as replacing buttons, mending split seams and patching torn pockets.
Staff who are supporting the repair service will undergo training with a professional alteration service provider.
The two stores that will be revamped are the ones at Bugis+ and Parkway Parade, a spokesperson for UNIQLO said in response to CNA's queries.
"More details will be shared closer to mid-year on the other store opening locations," the spokesperson added.
"Our footprint in Singapore started in the heartland estate at Tampines. To complement our existing network of mall-based outlets, the new store at Ang Mo Kio 51 will bring LifeWear essentials closer to home to the heartlanders to enjoy shopping convenience," said Yuki Yamada, chief executive officer at UNIQLO Singapore and Malaysia.