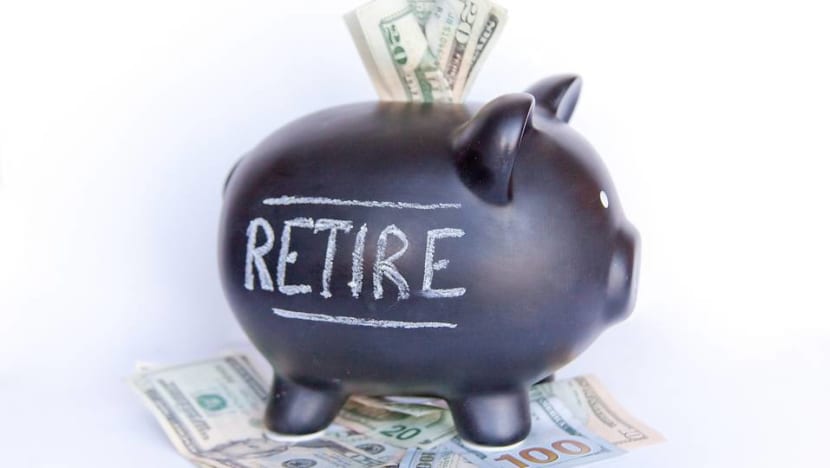 SINGAPORE: The news that Temasek Holdings has launched its first retail bond is likely to have got risk averse investors interested.
The five-year notes, which will mature on Oct 25, 2023, offer a guaranteed fixed interest rate of 2.7 per cent, the Singapore state investment firm said. The interest will be paid at the end of every six months.
While that's not a huge return compared to, say, the spectacular gains which can be made through the stock market, the difference is the negligible risk involved.
Indeed, with the launch of these retail bonds, people in Singapore have a reasonably wide selection of low- to no-risk investment options. Here are some of them:
FIXED DEPOSITS
When it comes to investing, there is a huge spectrum of instruments people can put their savings into, in terms of risk level and asset class.
The least risk is, obviously, cash. But that yields zero interest, and if you keep your cash stashed at home, a fire or burglar could make it disappear in a jiffy.  
The next best thing, for someone who is extremely risk averse, would be to place the money in either a basic savings account – where the interest rate is as low as 0.05 per cent – or a fixed deposit.
The thing to note with fixed deposits is that the longer you keep your money locked up, the better the returns.
At DBS, for example, a deposit of up to S$9,999 would get you an interest return of 0.05 per cent if the money was locked up for one month, versus 1.35 per cent for 60 months.
The same amount would yield 0.05 per cent for one month at OCBC and 1.25 per cent for 48 months.
At UOB, the rate is 0.2 per cent for amounts below S$50,000 for one month, and 1 per cent for 36 months.    
SINGAPORE SAVINGS BONDS
The next level up would be bonds, which are viewed as safer than equities in terms of volatility, analysts said.
According to UOB Private Bank investment strategist Francis Tan, the Singapore Savings Bonds (SSB) are "a very nice cross between having money purely in savings or very short-term fixed deposits".
The SSBs, which have a 10-year tenure, were first issued in Oct 2015 and allow investors to invest as little as S$500. They can be redeemed at any time without penalty. The longer the SSB is held, the higher the return will be. 
As an example, for November's allotment, the interest rate to hold to maturity is at 2.98 per cent.
"The SSB allows you the flexibility to put your money into this instrument for 10 years if you don't need the money. But if you do suddenly need the money, there is no penalty. I think that's great," Mr Tan said. 
TEMASEK'S FIRST RETAIL BONDS
For the first time, Temasek Holdings is allowing retail investors to buy its bonds.
On Wednesday (Oct 17), Temasek launched its first public bond offer of five-year notes, which will mature on Oct 25, 2023, and offer a guaranteed fixed interest rate of 2.7 per cent.
"It is a very interesting issue from two aspects," said CMC Markets analyst Margaret Yang Yan.
"Temasek has a strong background, and this retail bond has a very high credit rating. It offers retail investors a rare opportunity to the bond market with consistent and stable cash flow without bearing too much of risk," she added.
Although the interest rate could be more attractive, Ms Yan said, it is a trade off for investors who want to balance the risk and returns.
CPF TOP-UPS
For individuals who want a higher return, and are very sure they are liquid enough to set aside a sum of money until retirement age, the CPF route is the way to go, some analysts said.
The main problem with putting your money into CPF is that it will be locked up – although this can be useful for certain people.
"For people who want to have a disciplined way to save money and think they will only need it when retired, top up your CPF," said UOB's Mr Tan.
As a bonus, individuals who make cash top-ups will also be able to claim tax relief, added Mr Tan.
According to the CPF website, individuals can top up both their own or their loved ones' Special Accounts (SA) or Retirement Accounts (RA). Savings in the SA and RA can earn an interest rate of up to 6 per cent.
Those who do so will be able to receive up to S$7,000 in tax relief per calendar year if the top up is made for themselves, and another S$7,000 in tax reliefs of the top up is made to a loved one.