8 seniors on a social media mission to build a S$15 million home
Almost all of them had never used a smartphone, but within weeks, these elderly residents of St John's Home learnt to shoot a video to raise funds for a new facility. The result was beyond expectations.
SINGAPORE: Asked if she knew what a selfie was, 74-year-old Lim Siew Ngo peered over the top of her glasses, looking puzzled. "What's selfless?" she said.
As for FOMO – millennial lingo for fear of missing out – she confidently declared that it stood for "father out, mother out", much to the amusement of SGAG creative manager Chua Yuxuan.
Expecting a bunch of elderly tech noobs like her to spearhead a crowdfunding exercise by creating a social video on smartphones was never going to be easy.
But eight residents, aged between 66 and 90, from St John's Home for Elderly Persons recently rose to the challenge, with their home's future at stake.
They were presented with the opportunity to enter the unfamiliar realm of social media in the series #DontForgetMe, featuring elderly Singaporeans left out of the ultra-connected digital world.
And with Channel NewsAsia's help, two talents from local humour website SGAG were roped in to mentor these residents in their digital learning and fundraising efforts. (Watch the episode here.)
"We chose (the residents) because they'd be able to work together as a team, helping each other when they come together to learn," said the home's general manager Goh Beng Hoe.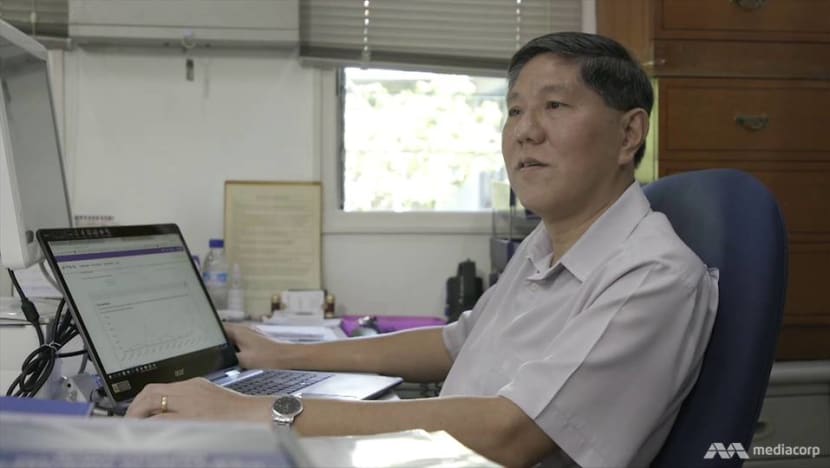 Some, like 71-year-old Lim Seng Kim, simply wanted to show gratitude to the home, where most of the seniors are on public assistance.
"People who live here come from places of hardship; they don't get much support. It's like they have nowhere left to go. That's why they're living here," he said. "I'll use the last years of my life to save this home."
NEW BUILDING NEEDED
Three years ago, the home at Wan Tho Avenue bought a fresh 30-year lease for 3,300 square metres of the state-owned land, about a quarter of the area under the old lease.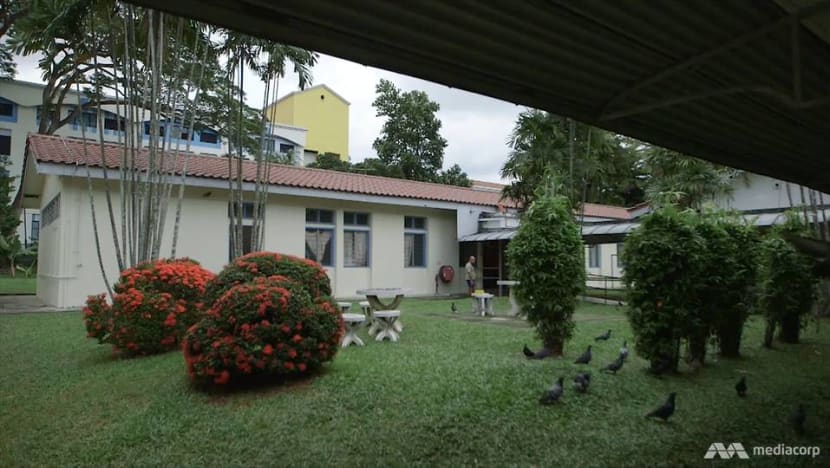 To house its residents in that smaller area, a new five-storey facility, which will nearly double its licensed capacity to 150 residents, is due to be built and completed by end-2020.
The building cost will be more than S$15 million, and the home is still short of S$5 million, which it must raise by 2020.
"We're already at the stage where we'll award the project, but we need to work doubly hard now. The last S$5 million will be difficult to raise; we've already reached out to many donors," said Mr Goh, adding that the home would like to avoid taking a loan.
The home usually raises about S$6,000 to S$7,000 a month via crowdfunding – an insufficient amount to hit its target by 2020.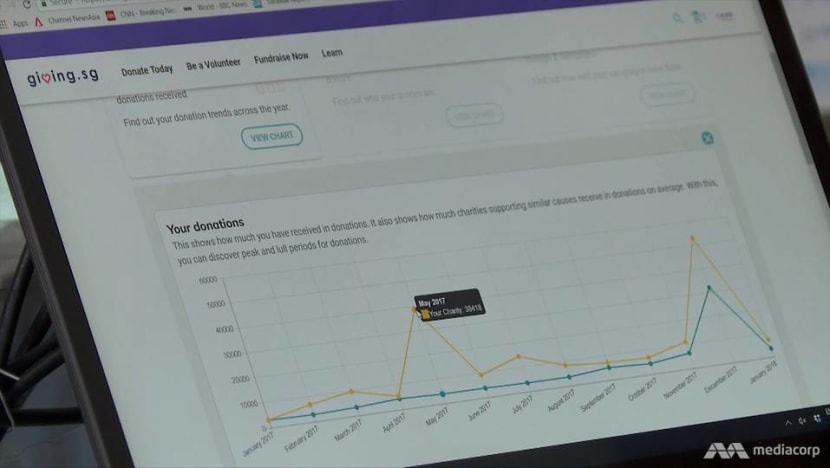 "Never in our entire history of the home have we needed to raise such a big sum," said Mr Goh.
The most difficult thing is that people don't know us. We've been keeping a very low profile.
Would the seniors be able to help through a social video?
About four months ago, they started learning the basics of smartphone usage (with phones sponsored by Sony Mobile), and for some like Mdm Lim, even finding the power button proved to be a challenge.
"How to press? I don't know how to press," she asked, scowling in frustration, while the oldest in the group, 90-year-old Anandam Tanjamal, struggled to get the touch screen to respond. Said Mdm Anandam: "It keeps going to the wrong screen."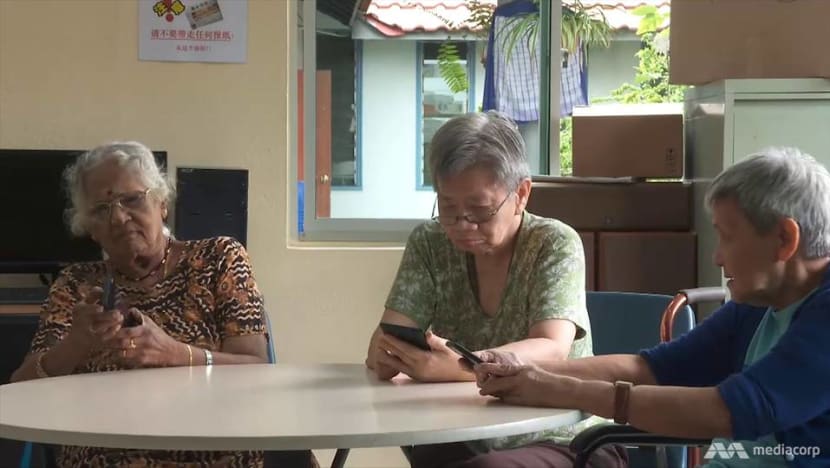 ANY FACEBOOK FRIENDS?
It was when they were setting up their Facebook accounts, however, that this social experiment highlighted a bigger concern than the difficulty of learning to use smartphones: The seniors' social disconnection.
When SGAG's Mr Chua asked 66-year-old Ng Ann Lock if he had friends outside St. John's whom he wanted to add on Facebook, Mr Ng hesitated and mumbled: "Friend? Errr."
He thought hard and furnished a name, who turned out to be a former employee at the home.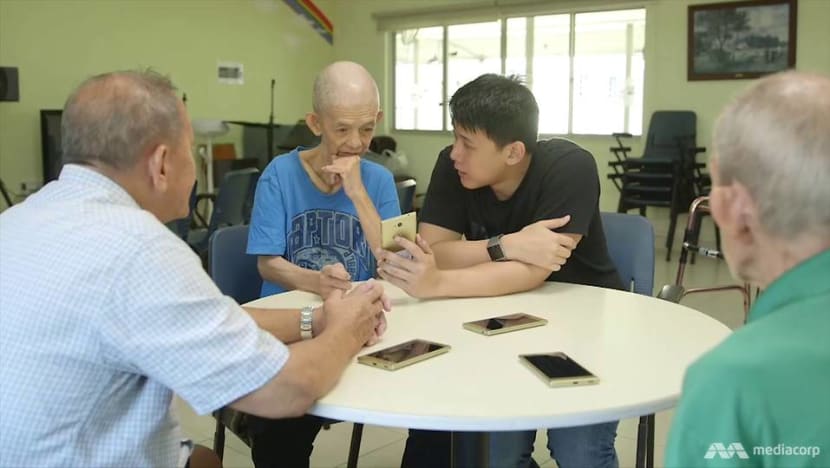 For Mr Henry Chong, 81, who added his BFF (best friend forever), fellow resident Arvindnath Sharma, 75, there was only one other Facebook "friend" to add: A news site.
When the widower, who was rescued by the home after he lost his housing in a financial mishap, was asked why he did not add more friends, he replied matter-of-factly: "I don't like because too many friends, too many troubles."
Mdm Anandam, on the other hand, could connect with her family on Facebook. It has been seven years since she moved voluntarily to this home, so as not to burden her family with her poor health.
She sees her family weekly, but now hopes for more regular updates on them. She has already learnt the art of "Facebook stalking" – a way for her to make sure her family are doing well, through her grandson's Facebook page.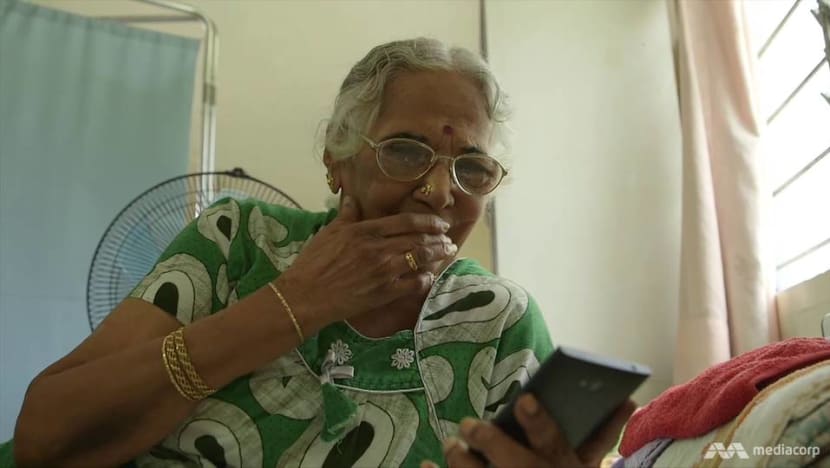 SIMPLE BUT HEART-WARMING VIDEO
For their fundraising appeal, the seniors were also introduced to the selfie video, the concept Mr Arvindnath decided on after the group voted for him, with his can-do spirit and familiarity with using a smartphone, to be the director.
"I never thought I'd have the chance to make a movie," Mr Arvindnath said proudly after he interviewed them on why they loved the home.
The result was a simple, raw but heart-warming piece shot within the home's compound, in which the residents described how their general manager was having difficulty raising enough funds.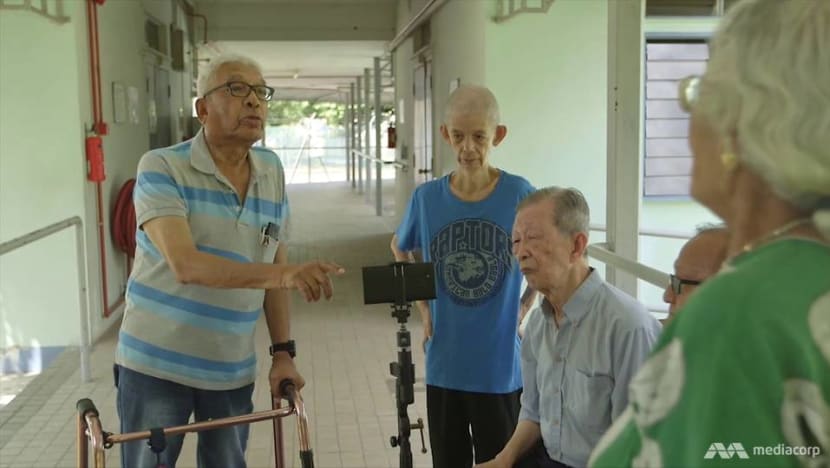 Individually and in pairs, they appealed for donations and talked about what they do in the home and why they like it.
"The raising of the funds isn't about our effort itself – it's all of us (being) included. So it's teamwork that counts," said Mr Arvindnath.
Before the video was uploaded onto social media at end-May, Mr Goh said: "They really put in a lot of effort. Most of them aren't digital savvy. I hope we'll do well."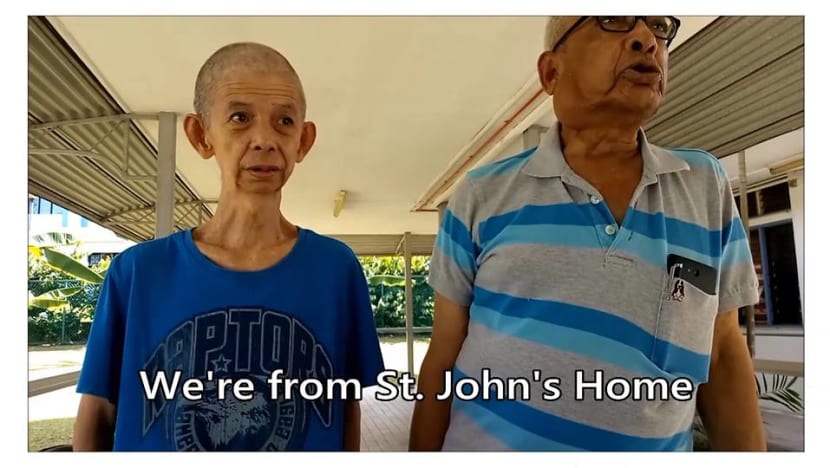 Within a week, the video raised some S$10,700. As of end-July, more than S$67,000 was raised – five times the donation rate before the video.
"This must be a dream," laughed Mdm Lim after the first week, to which a positive Mr Arvindnath said in reply: "Nothing is impossible."
Making this fundraising video has empowered the seniors, besides introducing them to social media.
For example, Mr Lim the grateful resident now finds the smartphone useful for photographing the final memories of the old compound. BFFs Mr Arvindnath and Mr Chong even plan to make their own funny videos.
"Seniors from these homes can learn if they take the opportunity to learn. But the reason they don't learn is because they feel embarrassed," said Mr Arvindnath. "They fail to understand that … you're never too old to learn."
Watch the episode here. The series #DontForgetMe airs on Mondays, at 8pm.
Watch the video the seniors made, and you can donate online here.