'The rich out-train everybody else': How to keep meritocracy a driver of opportunity in schools?
Meritocracy was conceived to break unfair aristocracies, but what happens after some people gain the means to game the system? The documentary Measuring Meritocracy explores how education in Singapore can become more inclusive and remain a key leveller.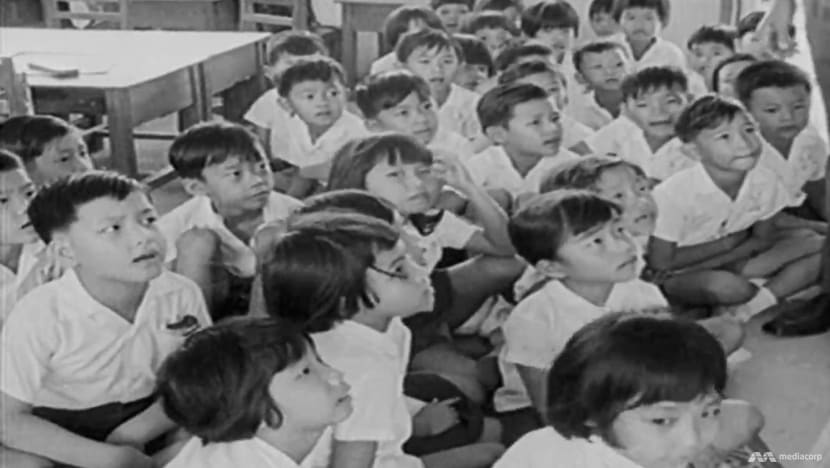 SINGAPORE: His father was a taxi driver, his mother a teacher. Without a scholarship, Lim Siong Guan would not have been able to go to university.
Receiving the Yang di-Pertuan Negara scholarship in 1965, which later became the President's Scholarship, was "beyond anything anybody had dared to think about" in his family.
"I'm a beneficiary (of) a system that chooses people according to their capacity rather than financial resources," said Lim, who went on to become head of the Civil Service.
"Education was seen (as) and today still is, in many ways, the most important leveller."
Like him, Marvyn Lim Seng emerged from a humble background to earn public service scholarships to study in France in the 1980s and in the United States in the 1990s.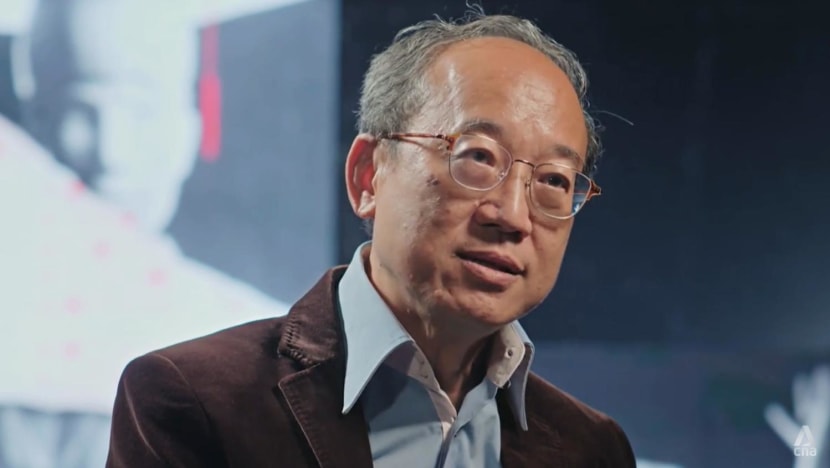 "Many times, I went to school (without) money to buy food. But I (couldn't) show my empty (lunch) box to my friends. Not very nice," recalled the son of a taxi driver and a seamstress.
"The system gives us the opportunity, although just based on studies, to get out of poverty and get a better job."
The system is meritocracy, where advancement and economic rewards are the result of talents, achievement or effort instead of one's family background, connections or social class.
But there has been blowback in Singapore and other societies over whether meritocracy has become "a block to equality of opportunity" — in the words of Yale Law School professor Daniel Markovits — rather than an "engine" for it.
This is because, over time, "those who've made good in the meritocratic system" can give their children "a better starting point than those who haven't", said Institute of Policy Studies deputy director (research) Gillian Koh.
The system may have been "very fair" in 1965 when everyone was "equally poor", she noted.
"But after the first round, and certainly after the second round of a meritocratic system where people are sorted based on their grades, their academic achievement, those who've done well … will be in positions of advantage and will have lots of resources to ensure that their children do better."
How then did meritocracy turn learning into an arms race? The first of the two-part documentary, Measuring Meritocracy, examines the issue as experts and people from different walks of life weigh in with suggestions for improving the system at schools.
WATCH: Meritocracy in Singapore schools — Can it breed inequality? (46:48)
CHALLENGING THE 'NEPOTISTIC ELITE'
Meritocracy was embraced as a means of breaking aristocracies — where society was governed by a small, privileged class — that had been increasingly viewed as "unfair, incompetent, frozen, sclerotic", said Markovits, author of the book "The Meritocracy Trap".
In Britain, reforms in the 1860s saw exams being introduced for senior jobs in the civil service, said David Goodhart, author of the book "Head, Hand, Heart: The Struggle for Dignity and Status in the 21st Century".
These jobs had previously been arranged through nepotism: Either bought or given because of relatives in high positions in the organisation, he said. "We needed exams, we needed mass higher education to challenge the old nepotistic elite."
These ideas carried over to Britain's colonies, and in Singapore's case, through scholarships, noted historian Donna Brunero of the National University of Singapore (NUS).
The Queen's scholarship was introduced in the 1880s and used a standardised exam to select the best and brightest within Singapore and the Straits Settlements for further studies in the United Kingdom, she cited.
"The colonial government was giving out these scholarships, obviously in order to build up a generation of local-born people who are going to be loyal to them, to the Empire," said NUS associate professor of philosophy Loy Hui Chieh.
Funding for schools, meanwhile, was uneven. Some English-medium schools in colonial Singapore were given funding, while vernacular schools were "quite often left to the communities to fund", said Brunero.
But as Singapore approached the period of self-governance in the 1950s, there began to be a "clearer articulation of what it means to have an educated populace" as well as efforts to create a minimum standard of education, she said.
The Labour Front government introduced free primary education for all in 1955, said Terence Ho, an associate professor in practice at the Lee Kuan Yew School of Public Policy. The People's Action Party government later stepped up access to and the quality of education.
"By 1966, universal provision of primary education had been achieved," said Jason Tan of the National Institute of Education (NIE). The free education benefited a generation of Singaporeans who were less well off, added Ho.
HOW THE RICH GAME THE SYSTEM
Decades on, there is growing public concern over some of meritocracy's shortcomings.
It is "fundamentally a very individualistic model of achievement", said Tan, an NIE associate professor in policy, curriculum and leadership. It can breed a tendency to believe that one's success is entirely of one's doing — when it is often not.
"The method of transmission of privilege down through the generations of a family is no longer breeding and titles. Instead, it's training," said Markovits. "The rich out-train everybody else. They pay much more for schools. They hire tutors."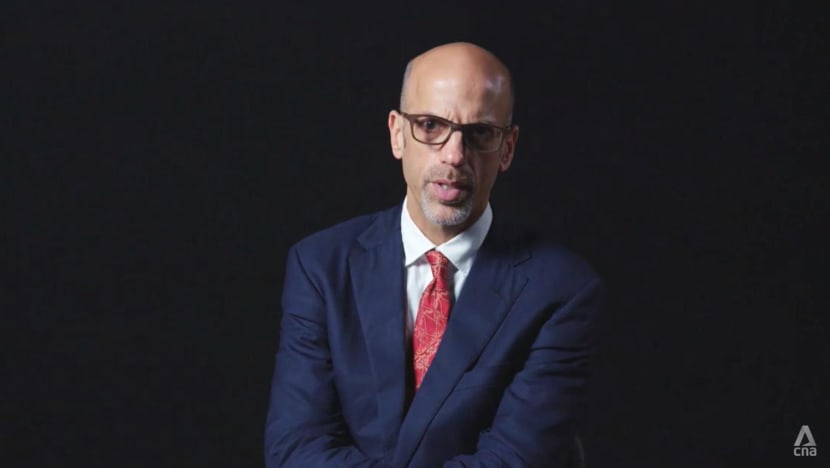 Listen: Is moving ACS out of central Singapore the start of something more?
As a result, "when that generation competes meritocratically for places at universities, lo and behold, the richest kids who had the most expensive educations do the best", he said. "And then they get the best jobs, and the cycle continues."
It is natural to want to do the best for one's child, noted Robson Lee, former group chairman of two schools often perceived as elite: Hwa Chong Institution and Hwa Chong International School.
But therein lies "a great deal of tension": between satisfying individual parents' preferences and "promoting the greater, common good", said Tan.
The race starts early. With growing evidence that quality preschool education is vital to nurture a child's learning potential, parents who can afford to are spending thousands of dollars a month.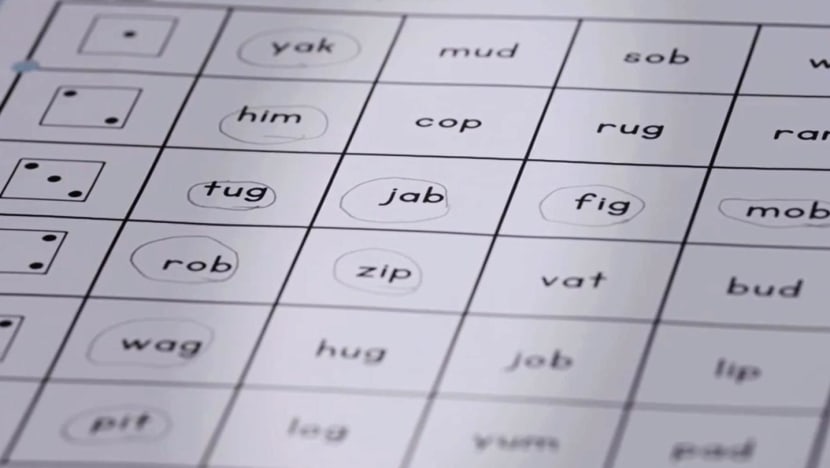 When it comes to primary school admission, "the arms race intensifies", said Tan.
To try to secure places at certain schools, such as those in the expensive Bukit Timah neighbourhood, some parents move house to within a kilometre of the school.
Others serve as school volunteers, something their counterparts who struggle to make a living may be unable to do.
"If we examine most of the admission criteria, they have nothing to do at all with the individual child's merit, as it were, but instead have everything to do with the child's family background," observed Tan.
What drives some parents is the belief that their children will form good networks and have better teachers or programmes at a "good school", said Lee.
"Social networks do matter for good jobs (and) progress in one's career," Koh agreed.
Then there is streaming, which came along in 1979 and sorted pupils by their pace of learning and abilities.
The Primary School Leaving Examination (PSLE) is a key sorting mechanism. And it is understandable that it gets parents "a little bit uptight and worried", said Singapore Institute of Technology associate professor and former Member of Parliament Intan Azura Mokhtar.
Because it really sets the path that a child can take in his or her life later on."
Parent Daphne Shee, for instance, was "really glad" her son Evan did well enough last year to get into the secondary school of his choice.
They had worked "really hard", with Evan receiving tuition in every subject and Shee going through correction and other work with him.
Although he had already gained admission through Direct School Admission for sport, their aim was for him to achieve a PSLE score that would qualify for the school too.
On results day, he discovered he had made the grade. Then he got up to a little mischief at a friend's suggestion: He pranked his mother by passing off a result slip with a poorer score as his own.
"(My friend) gave me his result slip, and I was like, 'Mummy, I got Achievement Level 16'," he recounted. When he exclaimed that he was "just kidding" and showed her his actual score, she "shouted so loudly".
"That was a memorable moment," Evan said with a grin.
Some ripple effects of academic sorting, however, are no laughing matter. If done too early, there is a danger that it can be "more a reflection of parental resources than the student's ability and effort", said Koh.
Social entrepreneur Anders Tan, for example, found academic achievement at university. But as he was growing up, his mother held two jobs, his father was "generally not around" and both parents "weren't really involved" in his education, he recounted.
"I didn't prepare much for my PSLE, from what I remember. I did very badly and went to the Normal (Technical) stream."
And for many students, being on less academic, more technical pathways means having to contend with stigma.
Tan, who enrolled at the Institute of Technical Education after his N levels, said: "I honestly felt a bit discouraged every time I wore the uniform to school."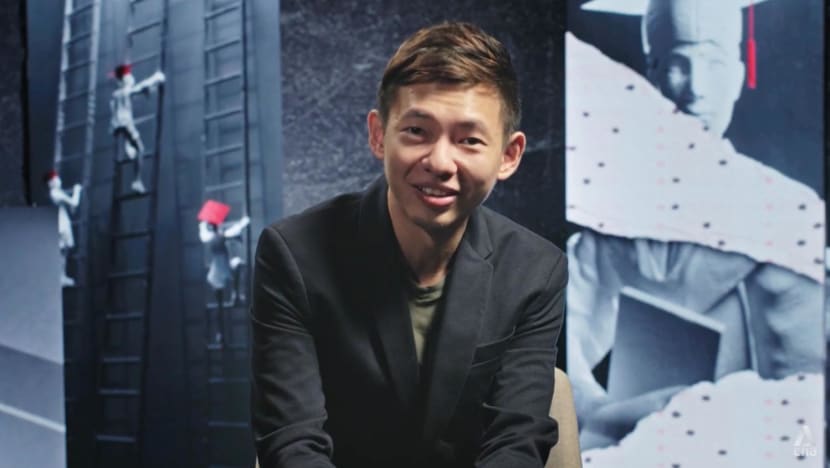 This was because of parents who recognised the uniform, pointed at him or his schoolmates and told their children, "If you don't study well, this is what you're going to become."
"That's something pretty sad to go through," said Tan, who later graduated in information systems management from the Singapore Management University.
Former teacher Rai Kannu also saw students affected by the academic stream they were put into. "I've had students tell me that, in certain classes, they feel like they're treated in an inferior manner," said the singer-songwriter.
"Some of them sometimes even decide to just go with the stigma, and that affects their performance."
Other effects include the pressure felt by a broad swathe of students, and greater obsession with grades than before, said those who work with youths.
WHAT CAN FOSTER MORE OPEN MERITOCRACY?
Meritocracy has been one of the pillars of Singapore's governing philosophy for decades, and even as he acknowledged its downsides, Deputy Prime Minister Lawrence Wong said last year that it is "still the best way to organise our society".
"Because it encourages people to strive to make the best use of the opportunities available to them, and it preserves upward mobility," he said.
"We cannot abandon meritocracy, but I believe we can improve it and make ours a more open and compassionate meritocracy."
One of the ways the government is changing academic sorting is by rolling out full subject-based banding at secondary schools from next year. This year, more than two-thirds of secondary schools will have implemented it fully.
Full subject-based banding means streaming will be removed. Students can choose to take different subject levels, known as G3, G2 and G1 (G stands for general), which are broadly mapped from today's Express, Normal (Academic) and Normal (Technical) standards respectively.
Full subject-based banding means students will have greater flexibility in studying more subjects at levels that suit their interests and aptitude, according to the Ministry of Education (MOE).
In mixed form classes, they can also interact with peers with different strengths and interests, the ministry said on its website.
That is an improvement on the "one-size-fits-all" format, said radio deejay Joakim Gomez.
When he was at school, he was good at accounting and would have welcomed studying it in the best subject band, he mused.
"When it comes to mathematics or maybe even science, I can go to the weaker subject-based banding classes, (where) I might meet someone who's really good in English or really good in (their) mother tongue," he imagined.
Policymakers could also think of fostering more diversity in a segment of schools called Special Assistance Plan (SAP) schools, observers suggested.
As students must take Higher Chinese or Chinese to be posted to SAP schools, the institutions are "racially homogeneous", with "very few who are non-Chinese who are in the school", noted SIT's Intan.
The schools can be "a lot more inclusive", and one way is to allow students who do not take Chinese as their mother tongue to enrol, she proposed.
"There are all these sorts of little nuances in our meritocratic system that should be reviewed from time to time (to) see whether there are ways … to make them more inclusive," added IPS' Koh.
In a 2021 parliamentary reply, the MOE said SAP schools, which were established in 1979 at a time of declining enrolment in Chinese-medium schools, have various programmes to forge bonds with other communities.
"(SAP schools) continue to be relevant as part of Singapore's approach for every community to preserve and practise their cultures, religion and languages, while safeguarding the common space to develop a distinctive Singaporean identity," the ministry said.
Other observers felt the need for a broader definition of merit and for alternative platforms besides school for youths to build social networks.
"We seem to value only one kind of intelligence, which is IQ. And we completely ignore emotional intelligence," said Crystal Lim-Lange, chief executive of future-readiness consultancy Forest Wolf. Other forms of intelligence and contributions should also be validated, she said.
Schools are places of teaching, and that should be the focus of parents, reckoned Tjin Lee, co-founder of the Life Beyond Grades movement. "There's been some confusion between education and social networking, and (about) elitism in that sense," she said.
"Perhaps we should better look at what alternatives there are for us to better build our network, without fixating on schools being the only way to get (our) children into (one)."
For Gomez, there is a simple way to gauge any progress on this front.
He sometimes gets "anonymous confessions" on Instagram from stressed students and can relate to how they feel when they are not performing well.
"I just tell them … (their) grades aren't the be-all and end-all here in Singapore," said the theatre diploma holder. "And I hope one day when I say this phrase, nobody will scoff at me."
Watch Part 1 of Measuring Meritocracy here. Look out for our story on meritocracy at work next week.
You may wish to also read: