The loneliness of old age - and an experiment to see if Instagram can be a cure
One lonely cancer patient wanted friends to know she was "still here"; a former sprinter didn't know how to interest his grandchildren in his glory days. Enter two Instagram stars to help them connect, on the series #DontForgetMe.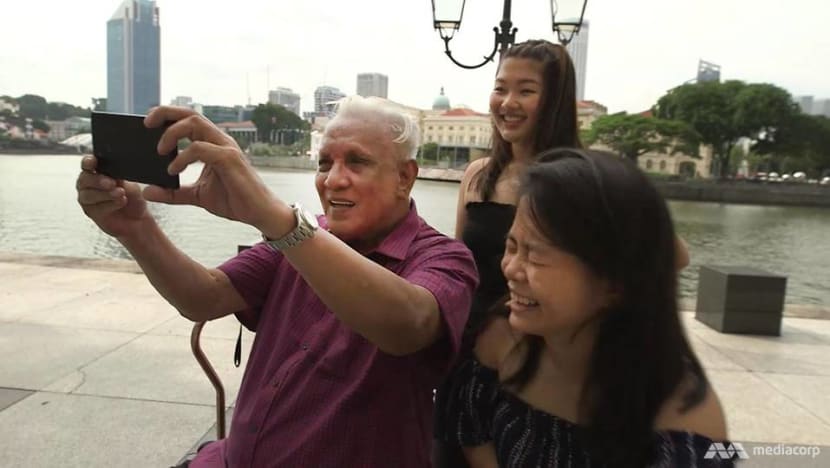 SINGAPORE: One by one, her family and friends had died or disappeared, leaving her alone.
Isolated, Madam Wong Sok Ying could go for days without human contact, holed up most of the day in her one-room rental flat sparsely furnished with an arm chair, single bed, wardrobe, table and little else.
"The TV is my best friend. No TV, I cannot pass the day. (I'd be) so lonely," she said with a wry smile. "The radio is my friend, the newspaper is my friend. These three things are my very best friends."
It is not as if she's hungry for visitors. "People seldom come to my house because I don't like them to come in. Some people don't know when to go home," grumbled the 79-year-old, who twice a day, would step out of her flat for breakfast and for lunch at the same coffeeshop opposite her block.
But there's a grimmer reason behind her reluctance to socialise. After 15 years in remission, she found out several months ago that her stomach cancer had returned.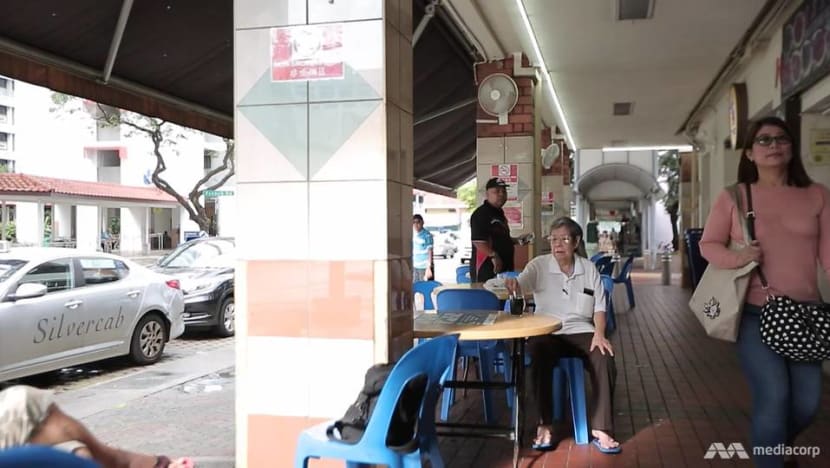 In Singapore, the number of seniors living alone like Madam Wong has increased. It is estimated that 83,000 elderly persons will be living alone by 2030, compared with the 47,000 seniors aged 65 and above in 2016.
Many of these seniors who live alone have little contact with anyone and are at risk of social isolation and depression. A National University of Singapore study in 2004 found that seniors living alone were twice as likely as their peers to develop depressive symptoms.
In 2017, the number of seniors aged 60 and above who took their own lives peaked at 129 – and social disconnect was cited as a contributing factor.
But could social media – more often seen as alienating the older generation – in fact help seniors bridge the lonely void?
To prove that tools like Instagram and Facebook could empower the elderly, if only people took the time to introduce them to it, the series #DontForgetMe roped in four seniors, including Mdm Wong.

They were linked up with Instagram photographers Yafiq and Yais Yusman, 25, twins with more than 100,000 followers between them. Their mission was to teach these seniors how to reconnect with the world by sharing their stories on the platform.
WATCH: The social experiment (4:07), 
Poignantly, perhaps it was also a way of leaving a legacy of their life; a mark of their existence.
Said Mdm Wong on agreeing to the Instagram project: "I don't know how long I will stay here. So I must let my friends know that I am still here." (Watch the full episode here.)
LONELY EVEN IN A BIG FAMILY
In many ways, former teacher Cedric Monteiro's life was a sharp contrast to hers – the 80-year-old shares a terrace home with his children and grandchildren.
And yet, he too craved company, with his family members occupied with work and school. Like Mdm Wong, he'd lost touch with many of his friends or they had died. "Most of the days, I'm alone, everybody is busy," he said.
Sometimes, you yearn to talk to somebody, you know?
The oldest among the four seniors in the social experiment, Mr Monteiro was perhaps the most digital savvy: His iPad was his daily companion, for reading the news and connecting with friends – over 200 of them – on Facebook.
But his grandchildren were who he struggled to make a deeper connection with. Besides wanting to learn how to take and post food pictures on Instagram, he hoped to share his glory days with them – as a former sprinter and national record holder in the 1960s.
In the case of Madam Hamidah Mohamad Noor, 69, her five cats were her main companions in her one-room flat. She jumped at the project for the chance to try something different.
"I am alone. I don't know who to talk to, I feel bored," she said. "My cats are my very best friends… I feel happy that at least something likes me."
As for Madam Jessie Seng, 69, she filled her post-retirement days painting and writing, so picking up Instagram photography was another artistic avenue to explore.
MAKING REAL CONNECTIONS
The Yusman twins – self-confessed introverts by nature – had almost two months of coaching to help the four come out of their shell, so to speak.
Their first reality check came when teaching Mdm Wong how to use her new sponsored Sony Mobile smartphone. She struggled to think of a contact she could save.
"My old friends have all gone to heaven," she told them, able to cite only a neighbour living downstairs who was her emergency contact.
Reflected Mr Yais afterward: "I was quite shocked that she only had one contact to save. It shows that she is socially isolated, which is quite sad."
"The older people are being forgotten," he added. "It's actually quite nice to listen to their stories and get to know them."
Over time, the seniors were taught how to take selfies, frame photos and upload their work on Instagram. It didn't matter much that their pictures were sometimes out of focus or oddly composed.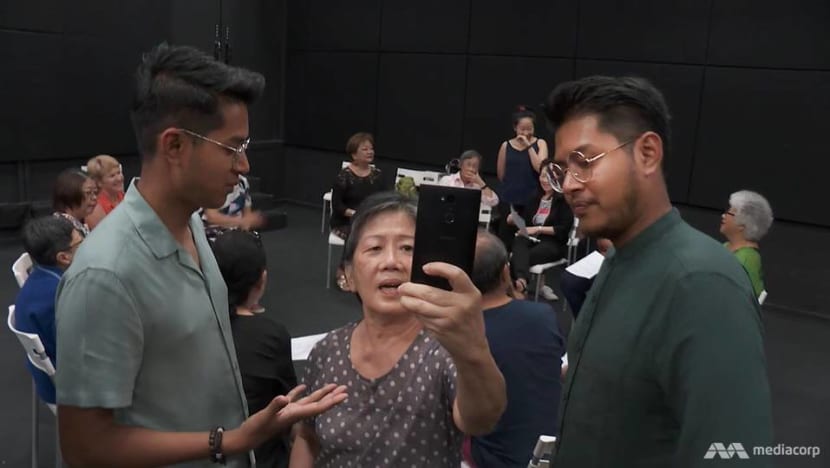 For Mr Monteiro, it was the chance to convince granddaughters Regina and Isabel to spend time with him on a "photo walk" along the Cavenagh Bridge, which he peppered with his stories about cycling across the bridge and swimming in the Singapore River.
And Mdm Wong, who had been feeling down ever since her cancer relapse, was filled with new energy after a visit by Yais.
He taught her how to take creative pictures of even familiar objects like her furniture, and she shared why her bed was special to her. It was a gift from Lions Befrienders, a social service organisation.
"I (used to) sleep on the floor. Then they said, 'Aunty, you are old already, you cannot sleep on the floor'," she recounted.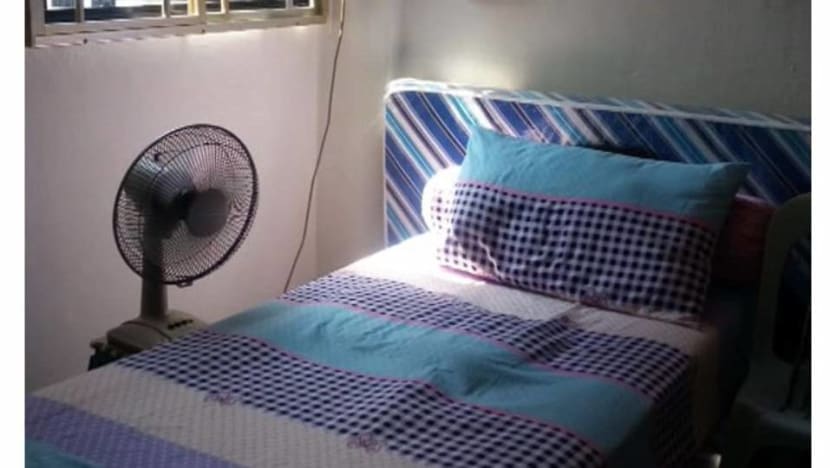 Cheered up after that visit, she made a rare effort to chat with a casual acquaintance who happened by as she was out taking photos. The two women ended up exploring their estate together.
FOUR LESS LONELY PEOPLE
Aside from real connections struck in the process, some of the seniors were surprised by the Instagram followers they gained, having started from scratch.
"I didn't think that something like this would happen to me. I am very proud," said Mdm Hamidah (@hamidah6807), who has over 240 followers to date on her Instagram account, and many pictures of cats.
She has also taken to sharing her new hobby with other single 'cat ladies' in her Toa Payoh neighbourhood.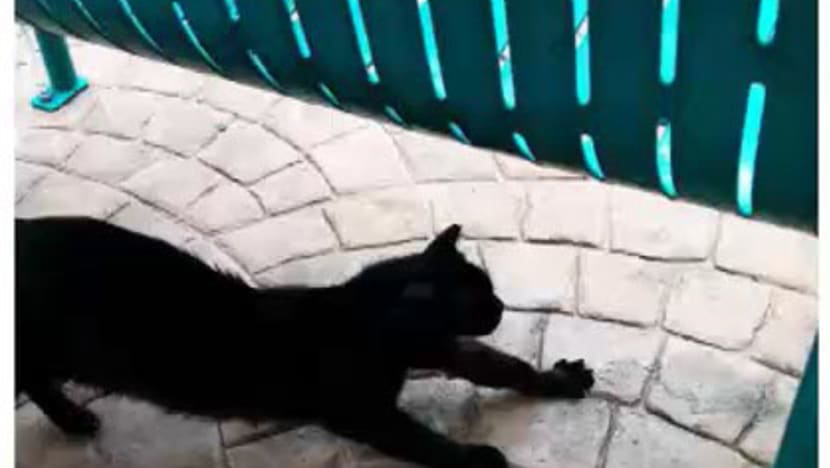 Mdm Seng (@suyingxin.jessie), with some 200 followers, has mastered using Insta Stories to show how 'happening' her life is. "It's like journal, one that I can do every day," she said.
For grandpa Monteiro (@cedricmonteiro_), his over 490 followers now include his two granddaughters, who were proudly telling their friends about his Instagram account. He and the other seniors also had their works displayed at an exhibition in July.
"He's quite cool. He's so modern, he's so hip," raved Isabel. "Maybe I should follow him back. I should make sure he posts more photos of me and him together... 
I have the coolest grandfather on the Internet.
Executive producer of the #DontForgetMe series Sharon Hun acknowledged that when the team first started production, they were sceptical about whether an old person could pick up and benefit from Instagram.
"We were so wrong. They were so eager to learn," said Ms Hun. "To see their smiles when they got one 'like' was so satisfying."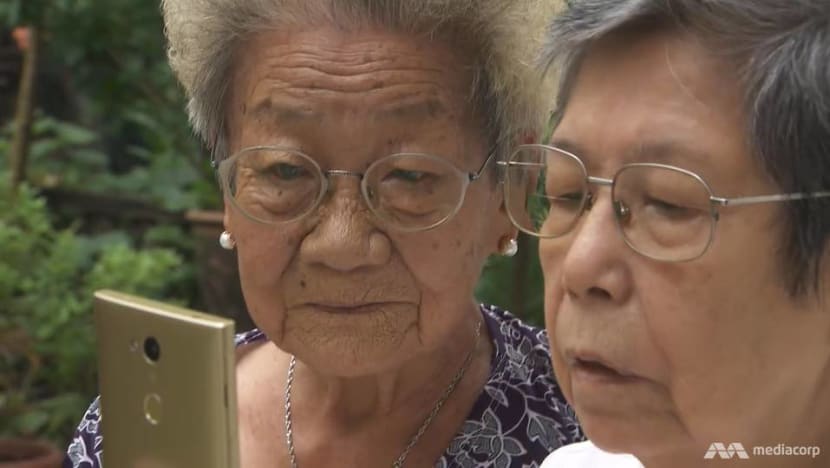 She added that teaching the elderly to tap technology isn't just about getting them to be part of our society – it is also about hoping that they can change lives.
Madam Wong (@wongsokyin8), who has more than 440 followers, has since spent more time socialising with her neighbours.
Showing Mr Yais the photo evidence of this, she said: "This is my friend. The other day I was downstairs taking photos and she came to join me. This morning also I drank coffee with her."
She now seems to dislike company a little less.
Watch this episode of #DontForgetMe here.