The matron who heals with tough love, in her shelter for those with HIV
To care for HIV-positive women who have been shunned by their families and stigmatised by Malaysian society, this CNA Insider InspirAsian gave up a life with her own family.
KUALA LUMPUR, Malaysia: Years of heroin addiction had left her delirious, while her body was breaking down from complications linked to the human immunodeficiency virus (HIV).
Twenty years as an exploited sex worker had left Pouziah (not her real name) like this - and now, the 54-year-old thought she had been brought to this house to end her days.
"Most people who come here think they are about to die. But if we let them think they so, they will just rot away," said Madam Fadzilah Abdul Hamid.
As the matron of Rumah Solehah, the feisty 68-year-old takes under her wing HIV-positive women whose families have shunned or are unable to care for them.
In her, they find not only a caregiver with decades of nursing experience who helps them manage the virus and their health – but also a surrogate mother for the soul, who teaches, scolds, and coaxes these heartsick women into finding hope in life again.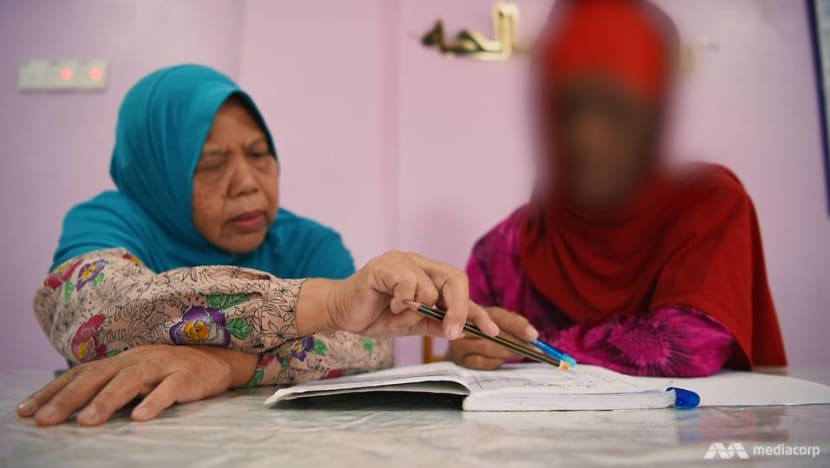 She has played this part for some 350 women who have passed through the doors of the recovery centre since she helped set it up 19 years ago on behalf of the Islamic Medical Association of Malaysia. She continues to run it today as its only full-time caregiver.
When Pouziah arrived a few months ago in a wheelchair, Mdm Fadzilah recalled, she couldn't even feed herself. "The rice would go all over the bed. I had to change her diapers, she was itching, and the bed pad was all black with scales. It was very scary."
Most people are too afraid of the disease to serve in homes like this one, observed long-time volunteer Madam Salmah Mohamad.
So what kind of woman did it take to say 'yes' to dedicating her life to this challenge?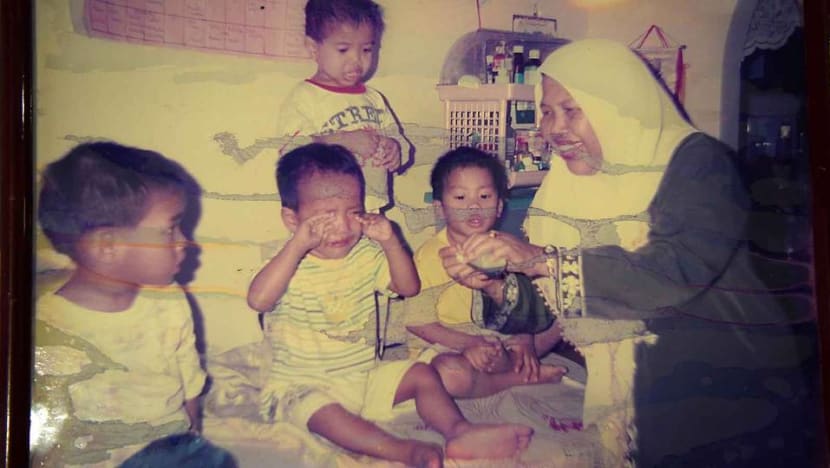 "THEY CALLED ME SISTER BOMOH"
The kind, it seems, who is not afraid to venture into a red-light district among pimps and sex workers to learn about a problem; and who thinks of herself as being an "agent of change" to address social injustices.
Soon after qualifying as a nurse in her early 20s, Mdm Fadzilah found herself wanting to do more than just work in a hospital. So she become a public health nurse, and was packed off to teach rural communities in Malaysia about health and nutrition.
In one kampung, she recalls, there was a woman with hysteria. Even the village doctor wanted to call the bomoh. "I said 'please give me a chance'. I locked her in the room and slapped her face, gave her a drink and said, 'you better wake up'. Then she woke up.
"The next day, they started calling me sister bomoh."
She also specialised in maternal and obstetric health, and treating patients sometimes meant having to take helicopters and sampans to get to them in an emergency.
For 30 years she did this work, traveling from state to state - all while raising seven children.

But eventually, she became concerned with another issue. Drug use was becoming a problem in the rural communities, and along with it came a rise in HIV cases.
Which is why, when Malaysia's Ministry of Health asked Mdm Fadzilah to start a rehabilitation shelter for HIV-positive sex workers in Kuala Lumpur, she jumped at the opportunity.
The catch: Although she was sent to Britain in 1994 for a course in counselling, she didn't know much about HIV, or anything about sex workers in the city.
"I knew nothing about the street life… so I had to do my field research first," she said.
And so, in her mid-40s and clad in her tudung, she headed to Chow Kit which, back then, was a seedy red light district. Though warned that it was a dangerous mission, she got taxi drivers and street cobblers to show her around. 
 "I waited till one of the sex workers came out from a room - poor thing, kampong girl I think," she recounted. "But the pimp was following her, so I made my way home. I was scared.
That's when I knew that there's a lot of exploitation in this line, and I realised that I must do this project.
As it turned out, the health ministry's project didn't get the approval of parliament. But Mdm Fadzilah's mind was already set, and so, even without the promised resources, she decided to start a small shelter of her own.
She continued with her day job as a trainer with the ministry. But at night, she returned to Chow Kit to continue her field research with the sex workers, until she herself became a familiar face in the neighbourhood.
She was even approached once, though for the wrong reasons. "A man came after me. He thought I was a sex worker - and I was in my headscarf!" she said, bursting into laughter at the memory.
RESIDENTS HAD TO SLEEP ON NEWSPAPER
It took several months to get the shelter – one of the first in Malaysia for HIV patients –going with her first residents. The initial years of running Rumah Solehah were a struggle, with only the limited funds that she managed to garner from various organisations.
Mdm Salmah, 77, who was one of the founding volunteers, recalled: "The residents had to sleep on newspapers. We also weren't well-equipped back then. We just took out the trash with our bare hands, and had to be careful not to cut ourselves."
Getting used to life in a shared home was not a simple thing for the women who had lived on the streets. Small spats could turn into huge arguments, aggravated by the women's volatile behaviour from years of having suffered exploitation and rejection.
"Over a simple thing like flushing the toilet, they would fight and leave the house. It's very frustrating because you haven't completed the job (of rehabilitation)," said Mdm Fadzilah.
One counsellor would take them outside to sit on the street when she wanted to talk, because they were just not used to sitting around tables and chairs.
"They also can be manipulative. Some are kleptomaniacs, you know? Over the years, I've lost so many rings and jewellery. So you have to be stern," said the matron.
WATCH: The impact she's made (5:35)
She knew that this behaviour had to change if they were to not end up on the streets again. 
"It's quite difficult to differentiate whether they face stigma because of HIV or because of their own behaviour. Most of them have antisocial behaviour, so it was up to us to improve their social skills," she said.
INSTILLING DISCIPLINE
That means being strict with them. In the home, she's a commanding figure of tough love, who constantly nags at the residents about discipline and cleanliness.
"They can't even keep clean their sleeping place, their toilet, the kitchen. It's challenging for me because you repeat the same thing all over again each time a new resident moves in," she said. 
That persistence seems to be paying off in Pouziah's case. The woman who thought herself ill and dying when she first arrived, was out of bed and helping to do chores within two weeks of being under Mdm Fadzilah's watch.
Pushing them to take responsibility for tasks and making themselves useful is a crucial part of the rehabilitation process. Self-pity can be deadly. "I had a resident who refused to eat and drink and became dehydrated. She didn't die of HIV. She died of depression," said the matron.
My husband always tells me to be softer to them because they are sick. They are not sick. HIV is just a virus; behaviour is more vital. If you think you are going to die, then you will just rot away.
So she keeps the residents active with a daily schedule of cooking, cleaning and entertaining visitors, teaching them the domestic and social skills which they never had before.
"We want them to be independent after this. This is just a halfway house. We need to adjust them back to society, then their family will take them back."
Some likely chafe under matron's control and scoldings – but others, rejected by their own families and starved of any sense of self-worth, blossom under her tough love which shows that someone cares.
"I like it when she scolds me," said one resident, Ayoon (not her real name). "I treat it as friendly banter, like something between a mother and daughter."
The 40-year-old was depressed when she first moved in. "My siblings couldn't accept me. I felt like I was lost without any direction, and I had suicidal thoughts.
"But Matron told me to share my problems, and she would listen. She's so caring."
The success stories are when residents leave with a new sense of empowerment, and go on to set up a food stall business or even return as volunteers to help others.
PREPARED TO LEAVE THE WORLD, BUT NOT RUMAH SOLEHAH
Mdm Fadzilah's apparently boundless energy and zeal for her mission is infectious to the volunteers who work with her. Said Mdm Salmah: "She won't stop doing this so easily. It's her destiny to keep serving this way."
It's been a lifetime of dedication with a price: Time away from her own family.
All of her seven children were sent to boarding school while she was serving in the rural areas as a nurse. Till today, they live in different parts of the country, getting together as a family only occasionally.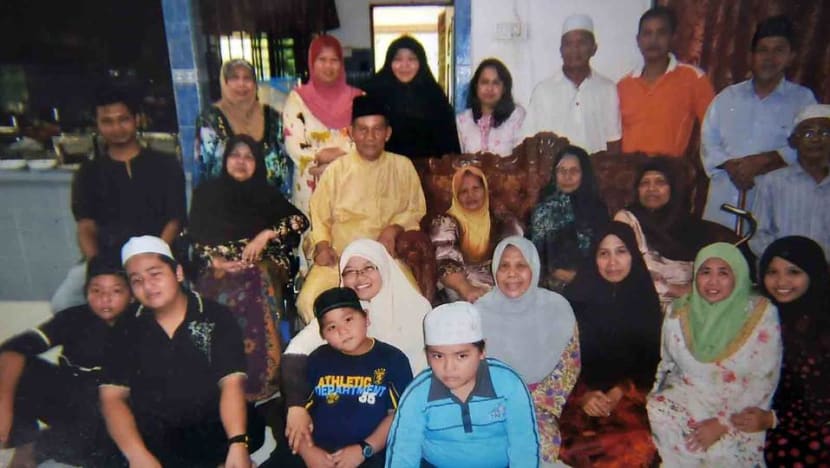 But she does not see it as a sacrifice.
I have brought them up to see that there are other aspects to life. Now some of them want to do charity work too – one of my daughters even started a school for underprivileged children in Indonesia.
She has tried looking for someone to take over the full-time running of the home, but all six people she trained didn't last more than a few months.
Even after being diagnosed with a heart condition, Mdm Fadzilah doesn't see herself slowing down. "The doctor was telling me about life expectancy, and I was prepared to accept the facts. You can't be healthy all the time," she said.
"But then, I realised that I was prepared to leave the world, my family, my assets – but I'm not prepared to leave Rumah Solehah yet. So that must be the reason why I am still alive!"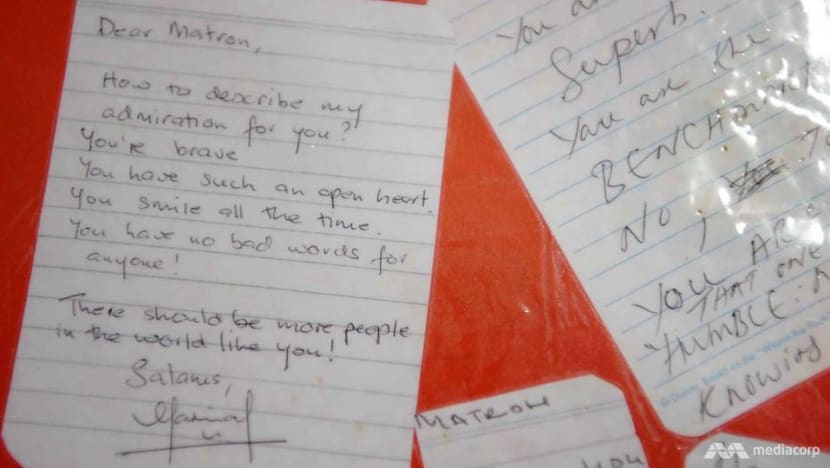 However, with the number of admissions falling over the years, Mdm Fadzilah hints that homes like Rumah Solehah may not be necessary forever.  And that could be the best news yet - she hopes for the day when people with HIV in Malaysia can be treated like a person with any other virus. 
"If society is more accepting of these women, decreasing the stigma, then they don't have to live in a home like this. We would rather they live outside with society," she said.
Matron Fadzilah was nominated by actor Aaron Aziz as his #InspirAsian. If you know an unsung hero whose story deserves to be told, tell us at this link, or leave us a message on Facebook.
Read the story of Bang Jack, a carpark attendant who's ensuring that no child in his kampung gets left behind.